You probably thought about size when shopping for your mattress, but may not have considered the importance of pillow size until recently. Finding the best pillow can greatly improve sleep quality, and each size offers unique benefits. We'll break down the various options so you can choose the best fit based on sleep style and other factors.
Standard
Queen
King
Euro
Dimensions (Width x Length)
20" x 26"
20" x 30"
20" x 36"
26" x 26"
Best For
– Side and stomach sleepers, since they tend to squish or bunch their pillow

– Shoppers looking for a size that will fit multiple bed sizes
– Restless sleepers, as it gives them more surface area

– Shoppers looking for a longer pillow that may be less expensive than a king
– Those with king or California king mattresses

– Back sleepers, especially those with broader shoulders
– People who like to use their pillow as a backrest to sit up or read in bed

– Shoppers looking for decorative pillows
Benefits
– One standard size pillow fits well on a twin bed, while two fit across a full or queen bed

– Will accommodate most sleeping positions
– Can be used with a standard pillowcase, potentially increasing loft and firmness

– The extra length is good for side sleepers who switch sides frequently during the night
– The extra volume may give side sleepers the higher loft they need without having to fold their pillows

– Can be used as a body pillow
– Can be used to relieve pressure points on the back, hips, and legs
– Contrasting square shape can add flair to your sleep environment

– Convenient size and shape to use as a backrest against your headboard
Drawbacks
– May not provide enough surface area for high-movement sleepers

– Could look small on a king mattress
– Stomach sleepers might find the extra material uncomfortable

– Might look too large on a full mattress
– Can be too much pillow for sleepers with smaller frames

– Might have too much volume for stomach sleepers, which would throw off spinal alignment
– Might not provide enough neck and head support for long-term sleep use

– The center is usually softer than the edges and will likely wear down faster
There are four different pillow sizes available from many bedding companies: standard, queen, king, and Euro. Each pillow has benefits and drawbacks, and finding the most suitable fit will depend on your sleep position and other preferences.
The standard is the smallest common pillow size and measures 20 by 26 inches. This size fits comfortably across a twin bed, while two fit well on a full or queen mattress. Standard pillows are typically the least expensive size and will accommodate most stomach, back, and side sleepers.
At 20 by 30 inches, a queen pillow is the same width as a standard but has a few inches of additional length. Two queen size pillows fit perfectly across a queen bed, and the extra length benefits sleepers who tend to change positions at night. Manufacturers do make queen size pillowcases, but standard pillowcases can also be used, especially if you want a slightly higher loft or firmer feel.
A king pillow measures 20 by 36 inches, making it the largest of the four common pillow sizes. A king pillow is often a good fit for sleepers who move around a lot and those who just prefer more surface area. Two king pillows fit well on a king or California king bed, and the extra length comes in handy when propped up against a headboard and used as a backrest.
At 26 by 26 inches, the Euro pillow is a square-shaped design that can be used for hip and knee support, as a backrest when sitting up in bed, or simply for decoration. Though the Euro pillow is used as a standard sleeping pillow in countries like Germany and the Netherlands, it is less frequently used as such in the U.S.
Specialty Pillows
In addition to the four standard sizes, there are also several pillows made for special purposes.
Body Pillows – A body pillow typically measures 20 by 54 inches and can improve spinal alignment for side sleepers when placed between the legs. There are also body pillows designed for pregnant women, as they can relieve pressure on the back and hips.
Wedge Pillows – A wedge pillow is a triangular-shaped design typically made of polyfoam or memory foam that is often used to elevate the upper or lower body. This can improve circulation and may be helpful for those suffering from acid reflux, sinus pressure, snoring, and/or sleep apnea. Wedge pillows can also be used as a bolster when sitting up in bed or under the knees when sleeping on the back.
Neck & Knee Pillows – Neck and knee pillows are usually ergonomic models designed to alleviate pressure points and increase comfort. With its compact design, a knee pillow can be placed between or beneath the knees depending on your sleep position. This can promote proper spine alignment and reduce knee and hip pain for side and back sleepers.
Typically made from polyfoam or memory foam, neck pillows are intended to prevent or minimize neck pain by contouring to the head and neck to support the spine.
Travel Pillows – There are a variety of travel pillows on the market today, but the horseshoe shape is particularly common. Its portable, curved design wraps around the neck to promote spinal alignment and relieve pressure points triggered by sleeping upright.
CPAP Pillows – For sleepers who use continuous positive airway pressure (CPAP) machines to treat sleep apnea, there are special pillows designed to accommodate the mask and tube. CPAP pillows often have cutouts on each side for this very reason, as well as a curved bottom to contour the shoulders. Different models are more appropriate for certain sleep positions or mask types than others.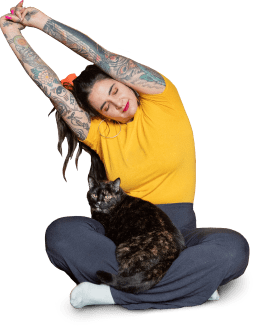 How to Choose a Pillow Size
Choosing the right pillow size can help you get the comfort and support you need at night. Finding the right fit depends on variables such as mattress size, sleep position, value, and the aesthetics of your sleep environment. We'll highlight the most important factors to consider before you purchase your next pillow.
Mattress Size – Your mattress size will factor into the equation since this tells you how well a certain pillow size will fit on your bed. If you sleep on a twin bed, you're unlikely to fit more than one pillow across the width. Smaller pillow sizes will leave some open space on either side, but a king size pillow will cover most of the head end of the bed. Similarly, two standard pillows might look small and leave a significant amount of open space on a king mattress, in which case you might want to opt for at least a queen size pillow.
Sleep Position – This is probably the most decisive factor when it comes to choosing your next pillow, as some sizes are more compatible with certain sleeping positions than others. The standard size is typically the most versatile option since it can accommodate any sleep position. Assuming its loft isn't too high, a standard pillow's compact size is compatible with stomach and back sleepers. Side sleepers who need a higher loft can fold or bunch a standard pillow in order to achieve the desired height.
The extra volume of a king pillow may be beneficial for side sleepers who don't want to be bothered with molding their pillow and those who switch sides during the night. Back sleepers with wider shoulders might also enjoy the extra length. However, a king size might be too much pillow for stomach sleepers, as would a queen in a standard pillowcase since this can increase its loft and firmness. Stomach sleepers usually require softer, thinner models to keep their spines aligned.
Although the Euro isn't commonly used as a regular sleep pillow in the United States, its square shape may be appropriate for side or back sleepers to use between or underneath their knees. If you're a back or stomach sleeper, then a Euro pillow with the right loft may also work for head and neck support.
Bedding & Aesthetics – Next to comfort, your overall sleep environment can factor into the pillow size equation. Many people opt for an assortment of pillows for aesthetic reasons, even if they only use one pillow for sleeping. The Euro pillow's square shape can contrast nicely against common rectangular pillows, enhancing the aesthetics of your sleep environment. Some also prefer the appearance of pillows that occupy the head of the bed without a lot of open space, thus favoring the largest size their mattress can accommodate.
Cost & Value – Standard pillows are the most budget-friendly and widely available of the four common sizes. A king size pillow commands the highest price-point and only fits into king pillowcases. If you don't already have king bedding, then you'll need to purchase separate pillowcases to fit your king pillow. On the other hand, If you have a combination of standard and queen pillows in your household, then you can use the pillowcases interchangeably for both sizes.
Versatility – Standard pillows are probably the most versatile option since they fit comfortably on most bed sizes and are suitable for both adults and children. Their smaller size also makes them convenient for travel use. However, king pillows can also be used as backrests when sitting up in bed or as body pillows, adding to their versatility.
Find the Right Pillow for Better Sleep
Other Articles of Interest