When you buy through our links, we may earn a commission. Products or services advertised on this page may be offered by an entity that is affiliated with us. Learn more.
Hotel bedding is synonymous with luxury. Since hotels need to accommodate a wide range of needs, preferences, and sleep positions, it should come as no surprise that most hotel pillows are as versatile as they are durable.
The quintessential hotel pillow has mid-range firmness and loft, is allergy-friendly, and resists wear and tear. However, variations on this gold standard are also available to fit different sleep styles. One thing that remains consistent across virtually all hotel pillows is their luxurious feel, which balances plushness and support.
Since hotel pillows are typically both comfortable and long-lasting, they can be an excellent choice for in-home use. Read on to learn more about how hotel pillows are constructed, where to buy them, and how to compare them.
Best Hotel Pillows Video
Watch the video below to learn more about our top picks for best hotel pillows.
Product Details
Saatva Down Alternative Pillow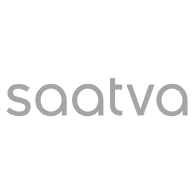 Sleepers who enjoy the feel of down but are allergic to it
Those who sleep hot
Side and back sleepers
Breathable organic cotton cover
Medium firm feel
Moldable design
Sleep Foundation Special Offer
Use this SleepFoundation.org link for the most current discount on Saatva pillows
The Saatva Down Alternative Pillow uses high-quality materials that are designed to enhance breathability and comfort. Made from hypoallergenic down alternative fiber clusters, the pillow is suitable for people who appreciate a plush feel but are allergic to genuine down feathers. The Down Alternative Pillow also has the most accessible price-point of all Saatva pillows.
The pillow consists of microdenier down alternative fibers, which have a fineness similar to silk. The fibers are also porous, so the pillow is breathable in addition to being soft. Even though the fibers are lightweight, the cluster structure is more durable than standard types of fiber fill. The cover is made of cotton, a fabric that further enhances the pillow's breathability. Satin piping on the cover adds a nice aesthetic touch.
With a medium firmness level, the Saatva Down Alternative Pillow can comfortably accommodate a range of sleep styles. Side and back sleepers under 230 pounds may especially enjoy the pillow's mid-level loft. The pillow is very moldable, which might appeal to people who like to cuddle their pillows.
The Saatva Down Alternative Pillow is available in queen and king sizes. The pillow is not machine-washable and should only be spot-treated as needed.
Saatva offers free shipping and a 45-day return policy for the Down Alternative Pillow. The model includes a non-prorated 1-year warranty that covers defects in craftsmanship and materials.
Sweet Zzz Plant-Based Pillow
Fill:
Plant-based down alternative fibers
Side and back sleepers
People who enjoy the feel of down but prefer bedding that is not animal-derived
Hot sleepers
Plant-derived fill mimics the softness of down
Dual-chambered design ensures balance of support and cushioning
Machine-washable
Sleep Foundation Special Offer
Use this SleepFoundation.org link for the most current discount on Sweet Zzz pillows
The Sweet Zzz Plant-Based Pillow has an exceptionally soft design that mimics the feel of down but is derived from plants. The down alternative fill makes the pillow a great option for sleepers who are allergic to down or who prefer products that are not sourced from animals.
The pillow is designed with two chambers. The outer chamber contains a lower-density fill that creates a plush, fluffy surface. The inner chamber has a denser fill that generates support. The balance of plushness and support is ideal for many sleep positions, but we especially recommend it for side and back sleepers. The pillow contours closely to the head and neck thanks to the plush outer layer, but it doesn't compromise on support due to the supportive inner layer.
The entire pillow is encased in a breathable cotton cover. Our testers found the pillow does not retain excessive heat, so we recommend it for sleepers who run hot. You can machine wash the pillow in cold water on a gentle cycle then tumble dry on a low setting.
Sweet Zzz offers a 50-night return policy, so you can try the pillow at home. If you decide to keep the pillow, it's also backed by a 1-year warranty. Shipping is free to addresses in the contiguous U.S.
Boll & Branch Down Chamber Pillow
Firmness:
Soft, Medium, Firm
Any sleeper regardless of their primary position
Those with persistent neck or shoulder pain
Shoppers who want to invest in a down and feather pillow with ethically sourced fill
Chambered design creates a plush surface with decent underlying support
Available in three densities with different firmness levels
Fill is washed three times to minimize allergens
Sleep Foundation Special Offer
Use this SleepFoundation.org link for the most current discount on Boll & Branch pillows
Boll & Branch has earned a reputation for high-end bedding products crafted from premium materials. The Down Chamber Pillow nicely exemplifies the brand's commitment to quality and luxury. Plush down fills the upper chamber, creating a cloud-like surface for your head and neck, while feathers in the bottom two chambers provide reinforcement to prevent uncomfortable sinkage. A breathable organic cotton shell completes the comfortable design, ensuring the surface stays cool to the touch.
You can choose from three firmness and density levels depending on how you normally sleep. Stomach sleepers should find the soft design most comfortable, as it offers the thinnest profile and shouldn't cause neck strain. The medium density has a mid-range profile ideal for back sleepers who want some lift to keep their head upright without too much elevation. If you usually sleep on your side, the firm density has a thick profile to align your head and neck with the rest of your spine. Selecting a loft based on your sleep position can help ensure you won't wake up with stiffness or soreness.
You can also choose between standard and king sizes. The pillow may be washed and dried in your household machines, though you should launder sparingly to preserve its structure. A pillow protector can reduce the need for frequent washings. If the pillow flattens with use, you can also place it in the dryer to restore the original shape. The fill has been rinsed three times to reduce allergens — but if you have known down allergies, you may still experience symptoms.
The down and feathers have received certification from the International Down Standard, a leading global authority regarding ethical treatment for plumage-bearing ducks and geese. All domestic U.S. orders qualify for free ground shipping, and your purchase comes with a trial period spanning 30 nights in length.
FluffCo Down & Feather Pillow
Fill:
100% white duck feathers (inner chamber), 100% 600 fill power white duck down (outer chamber)
Sleepers who prefer a very plush surface for their pillow
Back and stomach sleepers
Animal-conscious shoppers
Comes in two firmness options
Pillow-in-pillow design balances support and cushioning
Breathable 100% cotton cover
Sleep Foundation Special Offer
Use this SleepFoundation.org link for the most current discount on FluffCo pillows
A common complaint about down and feather pillows is the lack of support due to excessive softness. The FluffCo Down & Feather Pillow remedies this issue with a chambered design. The inner chamber is filled with white duck feathers, which are a bit firmer than down and provide better reinforcement for your head and neck. The outer chamber contains plush white duck down. The result is a pillow that feels luxuriously soft but shouldn't sink too much.
FluffCo offers two firmness options for the pillow. The firm, higher-loft option contains more fill and best suits back sleepers who need to keep their heads upright, including people who snore. The soft option has a shorter profile and lower loft, making it a good option for stomach sleepers.
The pillow has received certification from the Responsible Down Standard, ensuring the down and feathers are collected without harming or abusing any animals. The cover is made from 100% cotton, a naturally breathable material that helps the pillow resist the buildup of body heat. The edges of the pillow are double-stitched to preserve its lifespan and prevent fill from escaping. FluffCo advises against machine washing the pillow and recommends spot cleaning or using a pillow protector.
Given its premium materials and high-quality construction, the Down & Feather Pillow is very reasonably priced. FluffCo also offers free shipping anywhere in the U.S. on orders over $75, covering every size of the pillow. You can return the pillow up to 30 days after purchasing and receive a full refund.
Quince Luxe Goose Down Pillow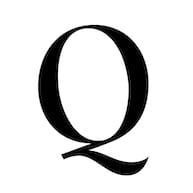 Fill:
100% European white goose down
Firmness:
Soft/Medium, Medium/Firm
People with sensitive skin
Animal-conscious shoppers
Those looking for a pillow with a lengthy trial period
Luxurious design pairs lofty goose down with smooth cotton sateen
Available in two density levels
Year-long sleep trial included with each purchase
Sleep Foundation Special Offer
Use this SleepFoundation.org link for the most current discount on Quince pillows
Pure goose down is one of the softest pillow fill materials used today. As such, goose down pillows tend to be on the pricier side. The Quince Luxe Goose Down Pillow offers exceptional quality and comfort without the expensive sticker price. Lofty goose down creates a gentle cradle for your head and neck, and two density levels are available to accommodate different sleep positions.
The shell is composed of cotton sateen for a soft, gliding feel that won't irritate the skin. A double-stitch perimeter with subtle piping protects the fabric from wear and tear that can lead to fill escaping. You may wash and dry your pillow in household machines. Alternatively, the pillow may be dry cleaned. Certification from the Responsible Down Standard indicates no geese are harmed to acquire the down, and that the animals are treated humanely throughout their life cycle.
You can choose between two density levels for your pillow. The soft/medium design is best suited to stomach sleepers because it won't elevate the head or strain the neck too much. Back sleepers who prefer thinner pillows may also prefer this option. If you sleep on your side or are a back sleeper who prefers a thicker pillow profile, the medium/firm design should provide enough loft to keep your head upright and your spine properly aligned.
The Luxe Goose Down Pillow's sticker price is reasonable, and Quince offers free ground delivery for U.S. orders. The company's 365-night trial period is one of the longest in the online bedding industry. If you aren't satisfied with the pillow, you'll receive a full refund — even if the pillow has been used and laundered — and return shipping is also free of charge.
Best for Combination Sleepers
Brooklinen Down Pillow
Fill:
Canadian white down clusters or down/feather blend
Firmness:
Plush, Mid-Plush, Firm
Those who want a choice of firmness options
Shoppers who are comforted by a generous return policy
Stomach sleepers (the Plush option)
Side sleepers (the Firm option)
Available in three firmnesses for different position preferences and body types
Mid-Plush and Firm options use a dual-core construction for plushness and support
365-day return window
Sleep Foundation Special Offer
Use this SleepFoundation.org link for the most current discount on Brooklinen pillows
Thanks to three firmness levels, most sleepers can find a Brooklinen Down Pillow that meets their needs and preferences.
The three firmness options are labeled as Plush, Mid-Plush, and Firm, which correspond to soft, medium, and firm respectively. Stomach sleepers can use the Plush option to add softness without a lot of loft. Side sleepers may prefer the extra support of the Firm pillow. Combination sleepers and those looking for a more versatile option might favor the Mid-Plush option.
Each firmness also has a distinct build. The Plush pillow is filled exclusively with down clusters for a fluffier feel. The Mid-Plush and the Firm use a dual-core design with supportive feathers in the center and soft down clusters in the outer layer. A higher ratio of feathers to down gives the Firm option its extra support. Each pillow is encased in a cotton sateen shell that feels soft-to-the-touch while preventing the feathers from escaping.
The pillows are treated with antimicrobial additives to reduce odors and keep them fresh. The Brooklinen Down Pillow can also be freshened up by using a dryer on the air fluff/no heat setting or leaving it outside on a dry day. Dry cleaning is also possible, but it may shorten the life of the pillow.
Standard and king sizes are available. Customers who aren't satisfied with their Brooklinen Down Pillow can get a full refund of the purchase price through the company's 365-day return policy.
Best Temperature Regulating
Cozy Earth Silk Pillow
Fill:
100% long-strand mulberry silk
Hot sleepers
People who prefer very soft surfaces for their head and neck
Shoppers who want to invest in a long-lasting pillow
Natural silk fill is both luxuriously plush and exceptionally durable
Breathable shell composed of viscose derived from bamboo
Excellent shape retention ensures minimal clumping over time
Sleep Foundation Special Offer
Use this SleepFoundation.org link for the most current discount on Cozy Earth pillows
Few bedding materials match the luxurious softness and natural longevity of mulberry silk. The Cozy Earth Silk Pillow's fill is 100% mulberry, creating a plush yet supportive surface for the head and neck. The material holds a full shape, so you should notice little to no clumping or shifting even after continuous use. In fact, loss of shape is one of the structural defects covered under the pillow's product warranty.
Silk is also naturally breathable and retains minimal heat. Another cooling component of the pillow is a cover made of viscose derived from bamboo, which has moisture-wicking properties to keep you dry in any weather condition. These qualities should appeal to hot sleepers and anyone who tends to sweat in their sleep.
Cozy Earth recommends spot cleaning or dry cleaning the pillow as needed. However, you may machine wash in a non-spin rinse cycle and tumble dry on delicate or low heat. Hanging the pillow to dry is also an option. Standard and king sizes are available.
The Silk Pillow's expensive price-point reflects its high-quality materials and design, but Cozy Earth offers free ground delivery for U.S. orders. You may return the pillow within 100 days of the purchase date for a full refund, minus shipping charges. The pillow is also backed by a 10-year warranty.
Fill:
European white down ~85% Down/feather blend ~15%
Firmness:
Soft, Medium, Firm
Back, stomach, and combination sleepers
Those with persistent neck or shoulder pain
People who prefer very lofty pillows
European white down makes the pillow feel luxuriously plush
Available in three firmness levels to accommodate different sleep positions
Soft cotton sateen cover detailed with perimeter piping
Sleep Foundation Special Offer
Use this SleepFoundation.org link for the most current discount on Parachute pillows
If you wake up with stiffness or soreness in your neck and shoulders, your pillow may be the culprit. The Parachute Down Pillow excels at neck support due to its fill density. European white down with a fill power of 750 makes the pillow feel exceptionally lofty without sacrificing support. You can choose from three firmness levels, depending on your needs and personal preferences.
Our team tested all three versions of the pillow. The soft feel sinks deeply beneath your head, making it best suited to stomach sleepers who don't need much pillow loft to sleep comfortably. The firm feel pushes back more, resulting in a higher profile that's conducive to back sleeping. If you're a combination sleeper who switches between these two positions, the medium feel may be the best option.
All Parachute Down Pillows feature covers made of pure cotton with a silky-soft sateen weave. The cotton is breathable and should offset some of the down's heat-retaining properties. Thick piping trims the perimeter to help the fabric resist rips and tears that can lead to fill escaping. To clean the pillow, you may machine wash in cool water on a delicate cycle, then tumble dry on low heat. Alternatively, you can have the pillow dry cleaned.
Standard and king sizes are available. The cost of your pillow depends on the selected size and firmness, but all options are competitively priced and standard shipping is free for U.S. orders. Parachute allows returns within 60 days of the delivery date, and your Down Pillow is further backed by a 3-year warranty.
Standard Textile Chamber Down Pillow
Fill:
Polyester (Outer Chambers), Sterilized Natural Feathers (Inner Chamber)
Individuals looking for fully machine-washable pillows
People who prefer the feel of down
Those seeking hotel-quality pillows
Hybrid down and polyester design balances plushness and support
Three-chamber construction keeps fill evenly distributed
Fully machine-washable for easy care
Sleep Foundation Special Offer
Use this SleepFoundation.org link for the most current discount on Standard Textile pillows
The Chamber Down Pillow by Standard Textile, also known as the Chamberloft pillow, is constructed with two outer chambers filled with hypoallergenic polyester surrounding an inner chamber filled with sterilized feathers. The cover is made from breathable 100 percent cotton and is double-stitched for durability.
Standard Textile is known for supplying luxury hotels around the world with quality bedding, and as a result, their pillows are built to withstand regular washing and drying without losing their loft. The three-chamber construction of the pillow ensures that the fill remains evenly distributed through the laundering process. The outer chambers of polyester provide plushness, while the inner chamber of natural feathers provides support to help keep the sleeper's neck properly aligned.
The pillows are sold as a set of two and are available in standard and king size. Standard Textile offers a 90-day return window, during which unsatisfied customers can receive a full refund, minus any applicable shipping and handling fees.
Down & Feather Company Hotel Collection Feather Pillow
Fill:
100% Hungarian goose feather
Firmness:
Soft, Medium, Firm, Extra Firm
People who prefer very lofty pillows
Eco-conscious shoppers
Value seekers
Goose feather fill offers above-average support
4 density/firmness options
Eco-friendly design
Sleep Foundation Special Offer
Use this SleepFoundation.org link for the most current discount on Down & Feather Company pillows
The Hotel Collection Feather Pillow from Down & Feather is another pillow with multiple density options to serve different sleep positions. The lowest-density "thinner" pillow also has a thin profile that is conducive to stomach sleeping, the "thin" pillow offers mid-range thickness well-suited to back sleeping, and the "thick" and "thickest" pillows provide plenty of loft for side sleeping.
The fill consists of Hungarian goose feathers, which provide decent support for the head and neck compared to down. The feathers are washed using recycled water and eco-friendly soap, so the pillow should appeal to customers with environmental concerns. Pure Egyptian cotton is used to construct the shell, resulting in a luxuriously crisp and breathable feel. The pillow does not contain any chambers or inner baffles, so the perimeter is held together with double-stitching and cording.
The Feather Pillow is quite affordable, especially compared to pillows that contain down. Shipping is also free for orders of $150 or more within the contiguous U.S. Down & Feather Co. backs the pillow with a 30-night comfort guarantee and a 10-year warranty.
How to Choose a Good Hotel Pillow
When buying a hotel pillow, there are certain criteria to take into account. Assessing your priorities and taking a close look at a pillow's features can help you get the best hotel pillow for your needs and budget.
What to Consider When Purchasing a Hotel Pillow
"Universal comfort" or "for all sleep positions" are common buzzwords for hotel pillows. This typically means that the pillow has a mid-range firmness and loft, so it can accommodate most body types and position preferences. While these pillows may be comfortable for most individuals, that doesn't necessarily mean they'll feel ideal to you.
Paying attention to specific criteria is the most effective way to judge whether a pillow will meet your unique needs and preferences.
Size: Shoppers often select a pillow size that corresponds to their mattress size for a tidy look and convenient fit. However, some individuals may choose a smaller or larger option based on their personal preferences.
Loft: Pillow loft affects how far the pillow lifts the head. For ideal spinal alignment, stomach sleepers usually need a low-loft pillow or no pillow, back sleepers typically require a medium-loft option, and side sleepers generally need a medium- or high-loft pillow. However, these general guidelines can also be affected by firmness. For instance, a soft high-loft pillow may not support the head and neck any more than a firm low-loft option.
Since hotel pillows are typically designed to accommodate as many sleepers as possible, they often have a medium loft.
Shape: Pillows vary in shape based on their intended use. There are u-shaped pillows for travel, wedge-shaped pillows to elevate the head or legs, curved pillows for back support, and so many more options. Hotel pillows are designed for use in bed, so they tend to have the standard rectangular shape.
Weight: The sleeper's weight often affects how firm of a pillow they need. Heavier individuals often rely on a firmer pillow for support, while lighter people may prefer a softer pillow for more cushioning. Weight also affects how firm a pillow feels, so a firm pillow may feel soft or medium to someone who weighs more, and a soft pillow could feel medium or firm to someone who weighs less.
Firmness Level: A pillow's firmness influences its supportiveness and plushness. Softer pillows may be ideal for stomach sleepers who don't need much support, while firmer options are typically better for side sleepers who need to keep their necks aligned. Most standard hotel pillows have a medium to firm feel, but some manufacturers also produce soft hotel-style pillows.
Fill: The fill of a pillow is responsible for its pressure relief, support, and overall comfort. Hotel pillow fill varies, with some using real feathers and/or down and others using polyester or microfiber down alternative. Any type of high-quality material can make a pillow feel luxurious and supportive. While down and feathers often have a stronger association with luxury, they may not be ideal for some allergy sufferers or people concerned with animal welfare. Down alternative pillows are often more affordable and easier to clean.
Cover Material: Most hotel pillows use cotton covers in either a percale or a sateen weave. Cotton is popular for its smooth feel and breathability. Some hotel pillows may use lyocell, polyester, rayon, and/or other materials in their covers, all of which can be comfortable depending on their quality and composition.
Pressure Relief: Hotel pillows are often built for pressure relief, balancing conforming and support to spread out the weight of the head and neck while promoting proper spinal alignment.
Price: Pillow prices vary dramatically, starting at less than $10 and reaching upwards of $1,000. Hotel pillows usually fall closer to the middle of the range, averaging between $60 and $150.
Temperature Regulation: Most hotel pillows use breathable materials so that they do not retain excessive heat during the night. Down alternative models typically allow the most cooling airflow thanks to their breathable fill. Selecting a pillow with strong temperature regulation may be especially important for those who tend to sleep hot.
What Are the Pros and Cons of Hotel Pillows?
Hotel pillows are popular for a reason. They're typically suitable for sleepers of different body types and position preferences. However, there are a few potential drawbacks. For many shoppers, the most significant downside may be the price, which is usually higher than standard pillow models on the market.
Pros
Cons

Accommodates different body types and position preferences
Usually more durable than other pillow types
Frequently use high-quality materials
Generally allergy-friendly
Comfortable balance of support and softness

Higher price tag than some models
Firmness level may not be ideal for some sleepers
Lower-quality options may be less durable
Which Hotel Pillow Sizes Are Available?
Pillow size options vary between manufacturers, but standard, queen, and king sizes are typically most common.
Standard: Standard size pillows usually measure around 20 inches by 26 inches. This size is commonly used with twin and standard size mattresses, and it can fit into a standard or queen pillowcase.
Super Standard: Super standard pillows are less common than other sizes, measuring 20 by 28 inches. This slightly longer pillow may be a good option for those who do not want to leave much of a gap between the end of the pillow and the edge of the bed. They are especially popular for twin size beds, including bunk beds. Most standard and queen size pillowcases should accommodate them.
Queen: Queen size pillows typically measure approximately 20 inches by 30 inches. This extra length better fills the head end of a queen size bed and provides more room for the sleeper to move around and change position. Most queen size pillows should fit into either a standard or a queen pillowcase.
King: Most king size pillows measure 20 inches by 36 inches, making them the largest standard bed pillow size. This pillow size typically makes a king size bed look more polished, but it may also be beneficial for sleepers with broader shoulders.
Specialty: In addition to standard pillow options, there is a wide range of specialty shapes and sizes. While these are seldom labeled "hotel pillows," they may provide the same luxurious feel customers want from a hotel pillow. Other common pillow types include body pillows, travel pillows, wedge pillows, and neckroll pillows.
Frequently Asked Questions About Hotel-Quality Pillow
What kind of pillows do hotels use? 
Hotels use different types of pillows depending on their goals and budgets. While there is no universal hotel standard, most hotel pillows contain down and/or feathers or a down alternative. Most hotel pillows have a mid-range loft and firmness so that guests can enjoy some support and cushioning regardless of their body type and sleep position.
How much do hotel pillows cost?
Hotel pillows typically cost between $60 and $150, but you can also find lower- and higher-priced options.
How do I clean a hotel pillow?
Always clean your hotel pillow according to the manufacturer's care instructions. If the manufacturer did not provide care instructions, contact them for more information. Following the best care standards for your pillow can help extend its lifespan. Some pillows are machine washable, and others can be dry cleaned.
How long do hotel pillows last?
Most pillows last for one to two years but hotel pillows tend to be more durable, typically lasting around two to three years.
Are hotel pillows adjustable?
Hotel pillows are not traditionally adjustable, but you may find some adjustable models labeled as "hotel pillows."
Do hotel pillows have an odor?
A pillow's odor will depend on its materials. Down and feather pillows are typically more likely to have an odor than down alternative options. However, the manufacturer may provide instructions on how to clean the pillow to reduce odors.
Still have questions?
Our product experts have extensive experience testing just about every sleep product on the market. Send an email to [email protected] or call us at (877) 672-8966 with your questions and we'll help you find exactly what you're looking for.
Thanks for the feedback - we're glad you found our work instructive!
If you're ready for more, sign up to receive our email newsletter!
Was this article helpful?
Thanks for the feedback - we're glad you found our work instructive!
Submitting your Answer...
Other Articles of Interest