Mattress Sizes 101: Finding Your Perfect Fit
Comparing mattress sizes starts with looking at their dimensions in regards to length and width. Keep in mind that height/thickness varies depending on the manufacturer and model, so there is no universal thickness for each mattress size. Width and length measurements are standardized for each size and are listed in the table below.
| Mattress Size | Dimensions (Width x Length) |
| --- | --- |
| California King | 72″ x 84″ |
| King | 76″ x 80″ |
| Queen | 60″ x 80″ |
| Full | 54″ x 75″ |
| Twin XL | 38″ x 80″ |
| Twin | 38″ x 75″ |
There are six different mattress sizes available from most manufacturers (in addition to crib/child size beds). For some, the choice can seem overwhelming. However, it's easy to break the mattress sizes down into two categories: Beds suited for multiple people (couples, parents with children sharing the bed, etc.), and beds best fit for single sleepers. Here's a more detailed breakdown of each mattress size: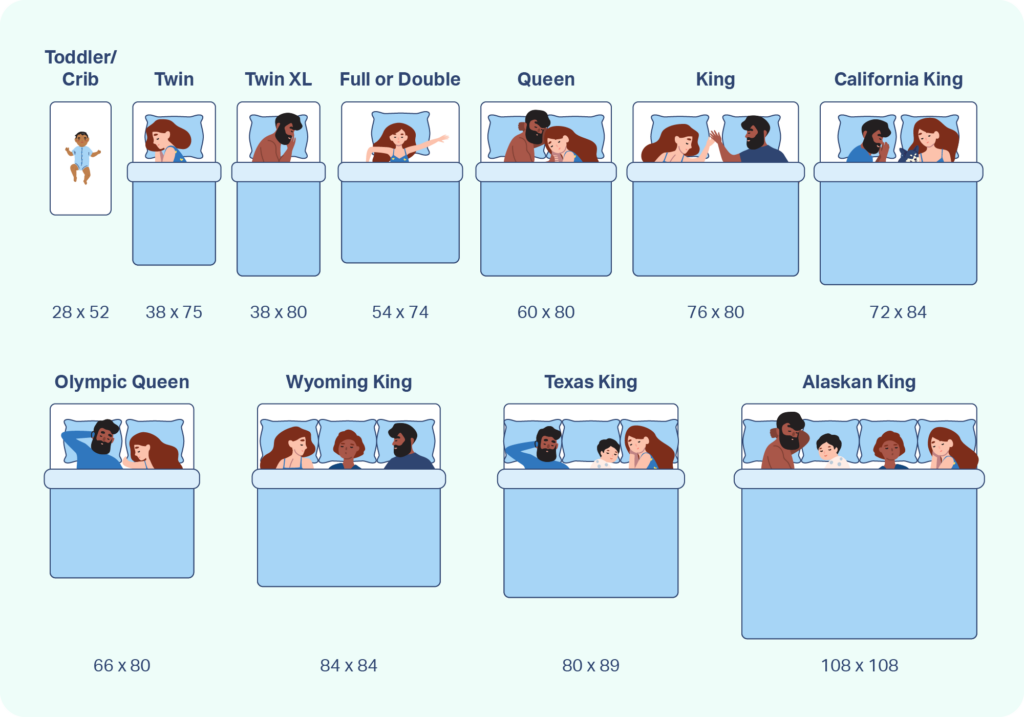 Mattresses for Couples & Families
The sizes queen, king, and California king are all large enough to comfortably sleep multiple people. The big consideration with these three sizes is how much extra space you want, as well as how well the larger sizes will fit into your bedroom.
California King
King
Queen
Dimensions
72" wide, 84" long
76" wide, 80" long
60" wide, 80" long
Surface Area
6,048 square inches
6,080 square inches
4,800 square inches
Best For
Taller couples; couples sharing a bed with a pet
Couples who prefer maximum space; couples sharing a bed with a child
Couples without children or pets sharing the bed
Benefits

Extra length is ideal for tall people
Well suited for those who share the foot of their bed with pets

Maximum width is beneficial for couples and families with small children
Accessories are widely available

The most common mattress size, making accessories widely available & affordable
Easier to move than larger King beds

Drawbacks

It can be difficult to find accessories
The most expensive mattress size
Difficult to move

More expensive than the popular Queen size
Can make smaller rooms feel cramped
Difficult to move

Significantly less spacious than King/King XL
Will feel cramped for couples sharing the bed with small children
Beds for Single Sleepers
The sizes full, twin XL, and twin are better suited for single sleepers. A full mattress could potentially accommodate a couple in a pinch, but twin XL and twin are definitely only for single people. There are a few other considerations to keep in mind with these sizes:
Full
Twin XL
Twin
Dimensions
54" wide, 75" long
38" wide, 80" long
38" wide, 75" long
Surface Area
4,050 square inches
3,040 square inches
2,850 square inches
Best For
Single adults under 6′ tall
Single adults over 6′ tall; teens
Single adults under 6′ tall; children & teens
Benefits

Relatively spacious for single adults
Affordable
Versatile; could potentially be used for a couple or a guest bedroom

Ample legroom for taller people
Room for single sleepers to share their bed with pets
Same length as a Queen or King mattress

Very affordable
Accessories & bed frames widely available

Drawbacks

Nearing the price of a Queen, with much less space
Cramped for those over 6′ tall

Accessories can be harder to find/more expensive
Not suited for couples

Not suited for couples
Can be outgrown
Are You Trying to Decide on a Mattress Size? Take Our Quiz to Find a Bed That's Best For You!
If you're in the market for a new bed, it's important to consider the right size as well as many other factors. Our mattress quiz looks at sleep position, body weight, and more to help you find the perfect mattress.
Trouble sleeping?
Answer these 5 easy questions to discover your perfect mattress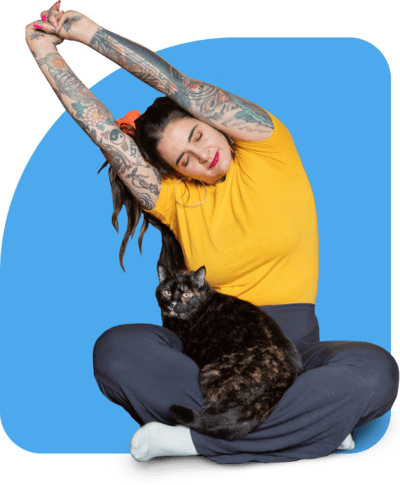 Trouble sleeping?
Answer these 5 easy questions to discover your perfect mattress
What position do you sleep in?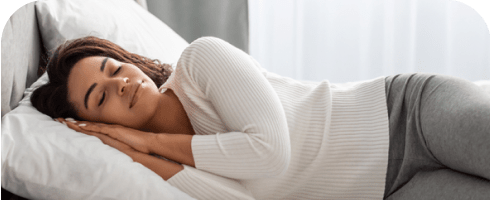 Side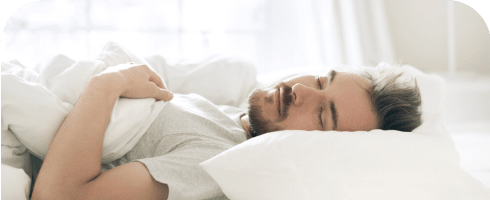 Back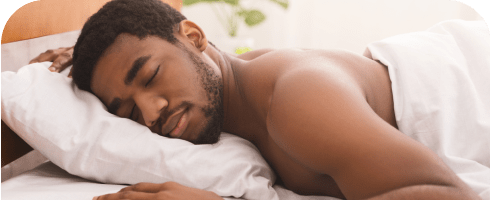 Stomach Do you experience any pain while sleeping?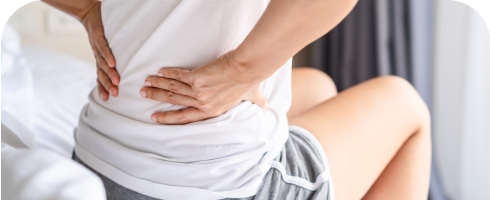 Back and/or side pain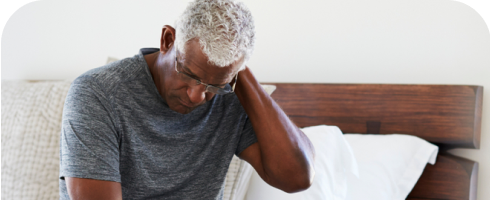 Neck and/or shoulder pain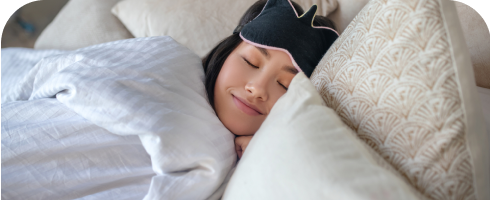 Little to no pain Do you have any material preferences?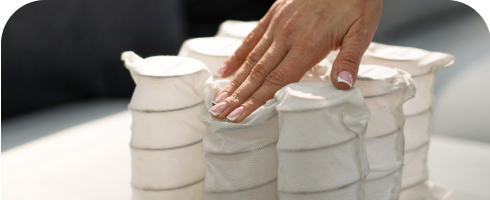 Innerspring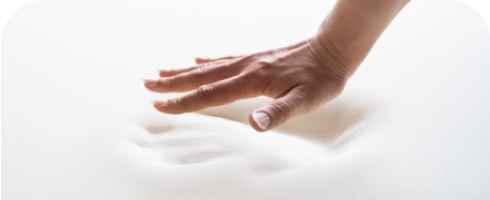 Foam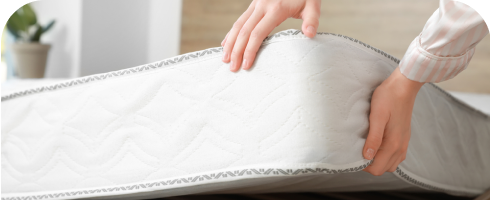 No preference/ Other
Do you sleep hot?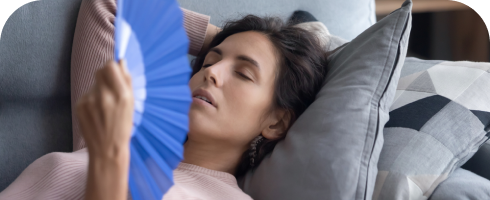 Yes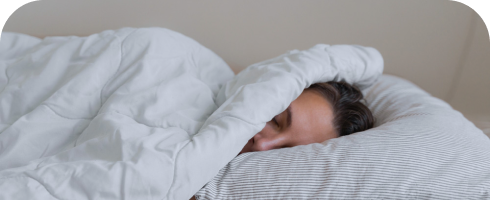 No Do you sleep with a partner?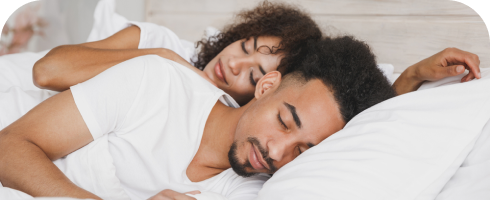 Yes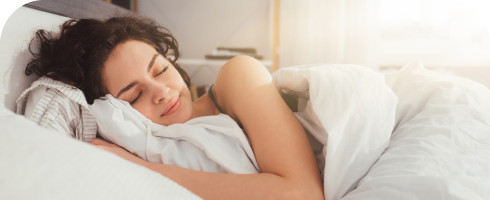 No Back
How to Choose a Mattress Size
The tables in the mattress size guide above give you the basic differences between the various mattress sizes. Before choosing, however, there are a variety of factors that you should consider:
Sleeping Partners – Who do you share a bed with? This is the single largest consideration to keep in mind. Couples will likely want at least a queen, while couples sharing a bed with children will likely want a king mattress. Even pets are a consideration; if you let your animals sleep at the foot of your bed, having a bed with ample legroom will greatly improve your comfort.
Your Height & Sleep Position – How tall are you and/or your partner? Typically those under 6 feet tall will have enough legroom on any mattress, while those over 6 feet tall will want to consider a bed with at least 80 inches of length (twin XL, queen, king, and California king). Your sleep position also factors into this consideration; back and stomach sleepers rest fully extended, and therefore need to consider legroom more than side sleepers.
Bedroom Dimensions – What room will you put your new mattress in, and how spacious is that room? To avoid a cramped feeling, we recommend leaving about 24 inches of space around each side of your bed. It's best to measure out the approximate measurements of your new bed before purchasing it, to get an idea of how well it will fit in your bedroom.
Versatility – A new mattress can be a major purchase, so you'll want to ensure that you get a versatile bed that will last a long time. This means thinking ahead about your mattress needs in the future. Buying a bed for a small child? Consider going one size up to future-proof the bed. Buying your first-ever bed as a single person? Consider going up a size to accommodate future partners and/or pets.
Cost & Value – A new, quality mattress can cost anywhere from $400 to over $3,000 – and the mattress size has a significant impact on the cost. While we don't recommend cutting corners to save money on a new mattress, shoppers should keep in mind that price is not the only indicator of quality and it is possible to find a cheap mattress that will meet your needs. Beyond the initial expense, it's also wise to consider the cost of accessories. For less common sizes (California king and twin XL, mostly), accessories such as sheets, blankets, and bed frames will be more expensive than accessories for more popular sizes.
Other Articles of Interest