Product Research Methodology – How We Make Our Selections
At SleepFoundation.org, we take product testing seriously. Our hands-on tests for mattresses and other sleep products are the basis for the performance ratings found in this site's reviews and guides, which in turn influence our product recommendations for readers.
We conduct all tests in our dedicated sleep lab using state-of-the-art equipment. In addition to mattresses, other products we test include pillows, sheets, mattress pads and toppers, adjustable beds, weighted blankets, and comforters. Each product is evaluated against a set of objective criteria to ensure our results are accurate and free of bias. The performance categories we test for vary by product type. For mattresses, these include durability, pressure relief, motion isolation, temperature control, and edge support.
Each member of our testing team brings years of experience and expertise to our sleep product tests. The team also consists of people who fall into different categories based on body type, primary sleep position, and general comfort preferences. This commitment to diversity allows us to make product recommendations that are inclusive of all sleepers.
Keep reading for a detailed overview of our testing process and more information about our testing lab.
Our Product Testing Team
Tom Ryan
Head of Product Testing
Keith Cushner
Executive Director, Product
Lauren Fountain
Senior Editor
Colin Simpson
Product Research Manager
Logan Foley
Managing Editor, Health & Product
Daniel Noyed
Senior Editor, Product
Brad Nehring
Product Expert
Jeremy Klein
Senior Product Expert
Jackson Lindeke
Director, Product Experience
Mark Horiuchi
Lead Product Tester
About Our Test Lab
Our test lab is located at OneCare Media's main office in Seattle, Washington. This is where our team conducts hands-on tests of mattresses and other sleep products. We use the results of these tests to generate ratings, which are featured in our product reviews and guides. To ensure our ratings are inclusive of all sleepers, our testing team consists of people who fall into different categories based on body type, sleep position, and personal comfort preferences.
The equipment we use for our tests is state of the art. Key components include pressure-mapping software for our pressure relief tests, a heat gun that measures temperature control, and weights and laser levels to help us determine how well mattresses isolate motion. We evaluate each product individually using the same set of performance criteria based on the type of product we're testing.
We consistently receive and test mattresses and other products from top sleep brands. These products are usually in excellent condition when our tests are finished, allowing us to donate them to charity.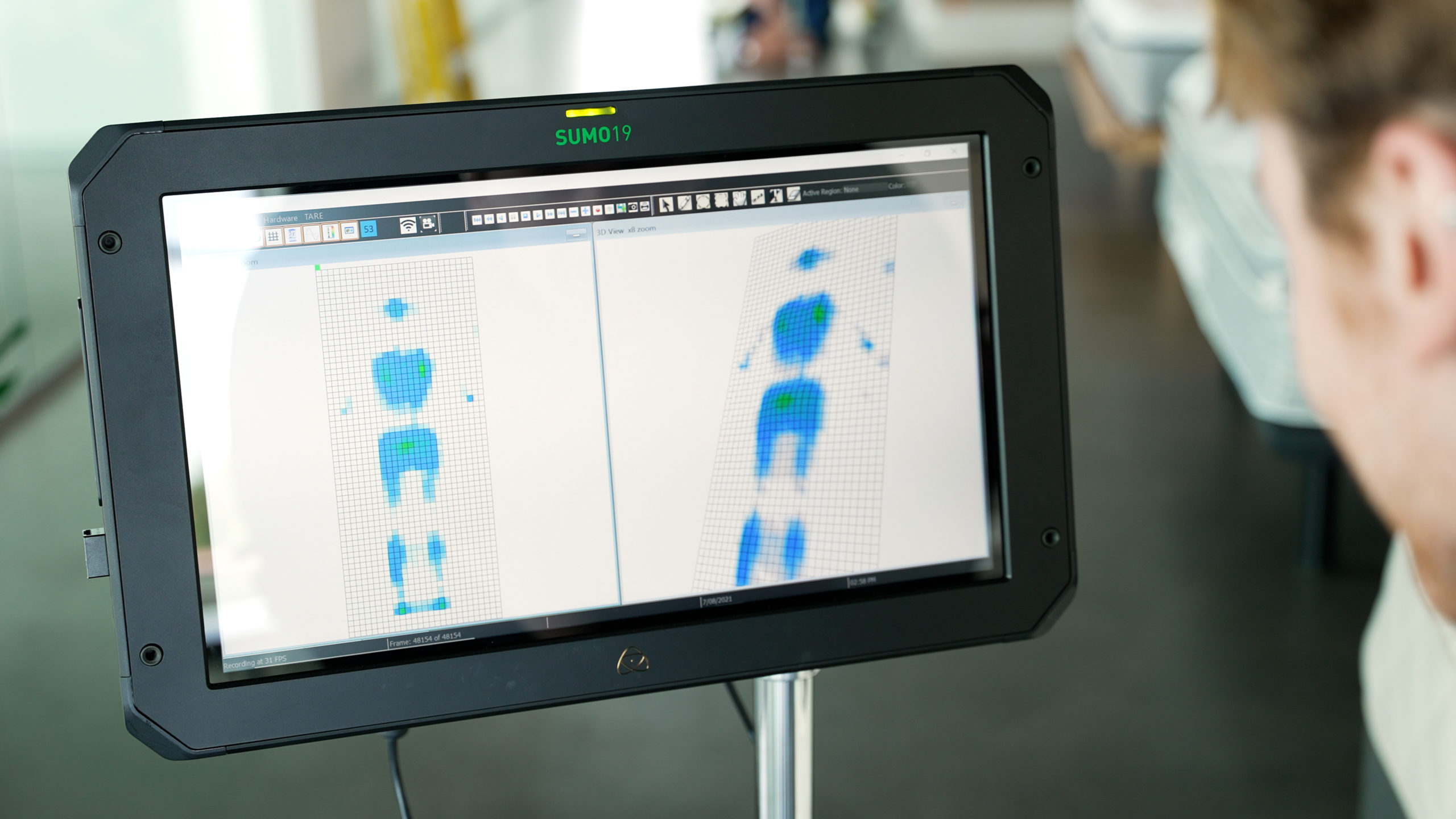 Why You Can Trust Us
Another layer of our review and testing process is our in-depth knowledge of the sleep product industry. Members of our team have gone through the process of designing and manufacturing mattresses, pillows, and other sleep products. So we know the ins and the outs of what goes into making them, and what to look for when it comes to value and quality.
We've toured U.S. manufacturing sites where many major brands source their steel coil systems, latex foams, or have their beds assembled. We've spent hours at the biggest textile facilities throughout the world learning about what goes into everything that goes into a bedroom setup. While a lot of what goes into sleep products affects their quality, a lot of the features that are used tend to be just marketing jargon. Our experience and background in sleep product development means we filter out the fiction from the facts.
Sources/Data Sets: Our information comes from multiple sources to ensure accuracy and mitigate the risk of bias. We pull information from the following sources:
In-house product testing
Mattress manufacturers and industry experts
After we've compiled our complete data set on a product, our testing team conducts panel-style discussions to determine their full rating and evaluate their placement on our product lists. It's a long process, and we take it seriously, but the end result is one you can trust.
How We Rate Other Sleep Products
Our testing team is also stays busy reviewing a myriad of other sleep products. Like mattresses, in order for us to be objective and consistent, we maintain a strict methodology that is unique to each product type. To learn more about how we test and evaluate other sleep products, read through our various methodology pages below.
Performance Ratings
For mattresses, here is a breakdown along with definitions of all the performance factors we test for and discuss.
We use a scale of 1-5 to rate mattress performance. The scale is as follows:
1: Low
2: Low to Medium
3: Medium
4: Medium to High
5: High
All of the following terms are directly related to the performance of a mattress.
Firmness
Firmness is measured on a scale of 1 (softest) to 10 (firmest). We refrain from recommending beds that rank below a 2 or above an 8 on this firmness scale, as they aren't great options for most sleepers. Firmness is provided by the mattress manufacturers and is measured scientifically by applying pressure to the surface of the mattress.
Soft: 2-3
Medium Soft: 4
Medium: 5
Medium Firm: 6
Firm: 7-8
Learn More: Our Guide to Mattress Firmness
Durability
The average lifespan of a mattress is six to eight years, so our ratings are based on that average. While we don't hang on to our mattresses that long during testing, this rating is based on the quality of materials used in the construction of the bed.
Learn More: How Long Should A Mattress Last?
Motion Isolation
Motion isolation refers to how much you can feel movement from the other side of the bed. For example, a mattress that rates high in this category will do a great job of keeping you asleep if your partner is moving around or getting up before you do.
Learn More: How We Determine Motion Isolation Ratings
Sex
The more bounce a mattress has, the better it is for sex. If a mattress rates low in this category, it typically means that the bed is not very responsive, which can cause couples to sink into the bed, making sex more difficult.
Learn More: How We Determine Sex Ratings
Sleeps Cool
While some luxury and high-tech beds offer actual cooling features like water that heats/cools the surface of the mattress, this metric is measuring how well the materials inside the mattress stay temperature neutral throughout the night. This is especially important for sleepers who tend to wake up sweating.
Learn More: How We Determine Temperature Control Ratings
Edge Support
Many people use their bed as a place to sit when getting ready in the morning, or sleep close to the edge of the bed because of a sleeping partner. Because of this, it's important that a mattress can hold your weight and won't collapse around the edges.
Learn More: How We Determine Edge Support Ratings
Sleeper Weight
The amount of weight on top of a mattress affects the pressure put on the comfort layers, therefore affecting how the mattress feels. We have found that most individuals who weigh more than 230 pounds will have similar needs for a mattress in terms of firmness, thickness, and comfort layers. Although we use the term "heavy" across the site for brevity and convenience to describe sleepers, we do not use weight categories such as "average" or "overweight" as they can be misleading and highly dependent on the individual. We use 230 or more pounds as a practical standard of weight when discussing how mattresses interact with sleepers' bodies.
Learn More: How We Determine Body Weight Ratings
Sleeping Positions
The position that you sleep in can affect the type of mattress that best fits your needs and preferences. We rate each mattress we review for all sleeping positions (back, side, and stomach) on a scale of 1-4. If you are a combination sleeper, assume that you need a mattress that scores highly in each position you sleep in.
1: Poor
2: Fair
3: Good
4: Excellent
Pricing
The prices featured on our product pages are the current manufacturer price, before any discounts. For comparison and product category pages, we list the Queen size price only with the exception of beds for kids where we list Twin size prices. Actual pricing may fluctuate based on deals and sales.
Please check back often as we'll continue to expand this page to include all of the performance metrics we use for other sleep products including pillows, sheets, weighted blankets, white noise machines, and much more! If you have any questions about our testing process please reach out to us at [email protected].
Thanks for the feedback - we're glad you found our work instructive!
If you're ready for more, sign up to receive our email newsletter!
Was this article helpful?
Thanks for the feedback - we're glad you found our work instructive!
Submitting your Answer...
Other Articles of Interest