When you buy through our links, we may earn a commission. Products or services may be offered by an affiliated entity. Learn more.
---
Best Mattresses of 2023: Lab Tested and Expert Reviewed
Jump to: Best Mattresses of 2023 | Full Reviews | How We Test | How to Shop
Watch Video: We Tested the Best Mattresses of 2023 — Here Are Our Favorites
What We Look For: Real Testing by Real Experts
Every sleeper is different, so we strive for an objective rating system that helps you understand each product — the good and the bad — so that you can make the best purchase decision for you. In our Seattle-based Test Lab, our product testing team uses advanced tools and methodologies to feed a quantitative dataset of more than 1,900 mattresses. We blend that data with feedback about real experiences from our at-home sleep product testers, focus groups, and consumer audiences. For more on our testing process, jump down to our methodology section below.
If you're just getting started in your search, read our guide on finding the perfect mattress for you and answers to common shopping questions.
Our Recommendations
Compare Our Picks for the Best Mattress of 2023
Expert Tested. Sleeper Approved.
Getting a good night's sleep is hard enough without having to worry about things like foam density and coil tension. With that in mind, our product testing team has toiled over 4,000 sleep products (including around 2,000 mattresses) in our Seattle-based Test Lab over the past eight years so sleepers like you can rest easier.
As product experts, we stay up to date on the science of sleep and sleep-tech trends to come up with data-backed recommendations. Many of the members on our testing team have worked with mattress manufacturers, and every one of them knows the value of a good bed when it comes to getting quality sleep.
We collect testing data across six performance categories and combine these results with real-world feedback to paint a holistic picture of how a mattress performs across different body types and sleep positions. In our Test Lab, you'll find tech to monitor things like heat retention, motion isolation, and pressure mapping, and you'll also see the occasional sleep-health expert drop by to adjust a firmness rating or a pillow placement.
We know sleep is highly subjective, but our goal at the Test Lab is to help take the guesswork out of your sleep journey to lull you into your best-slept self.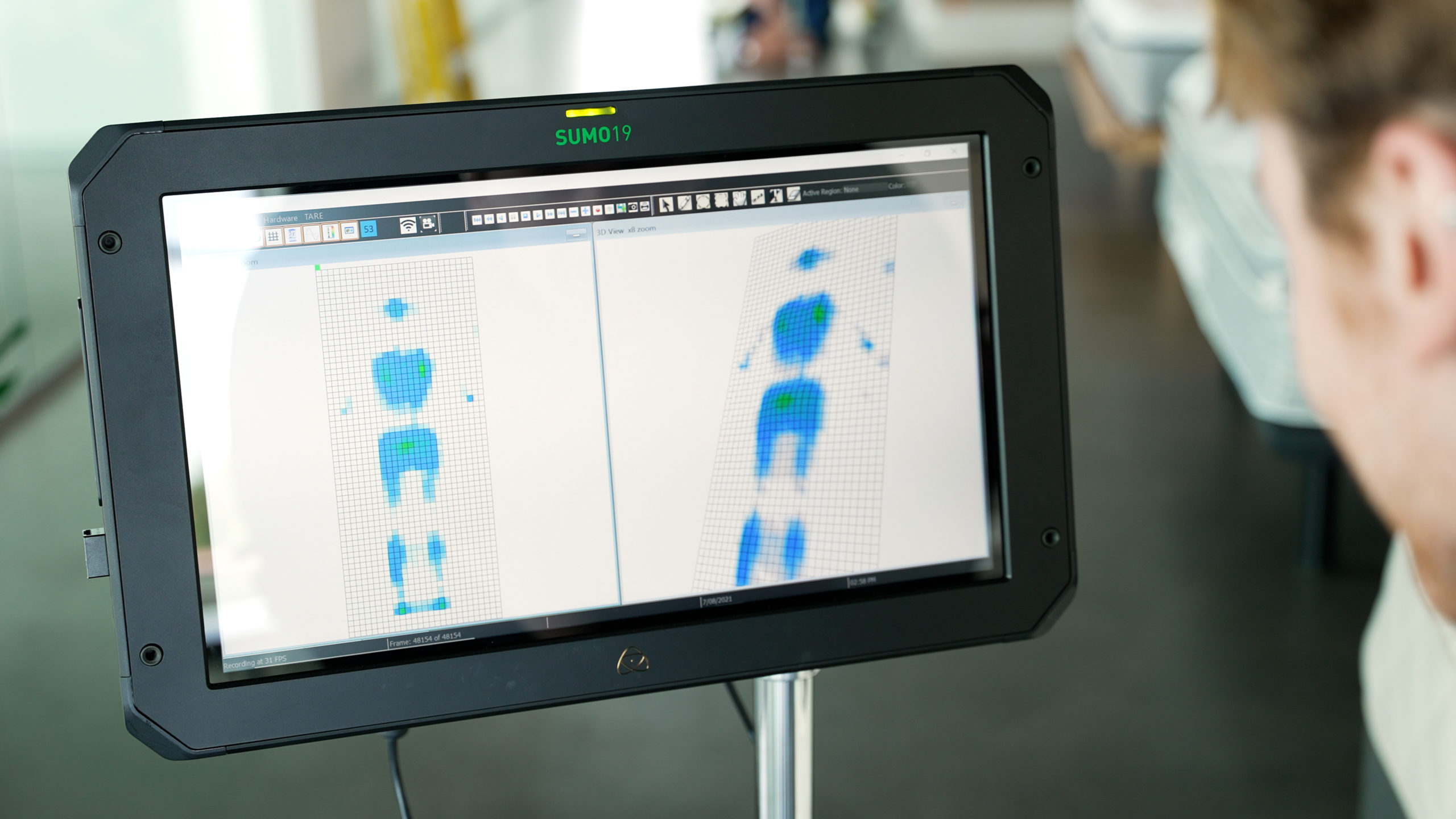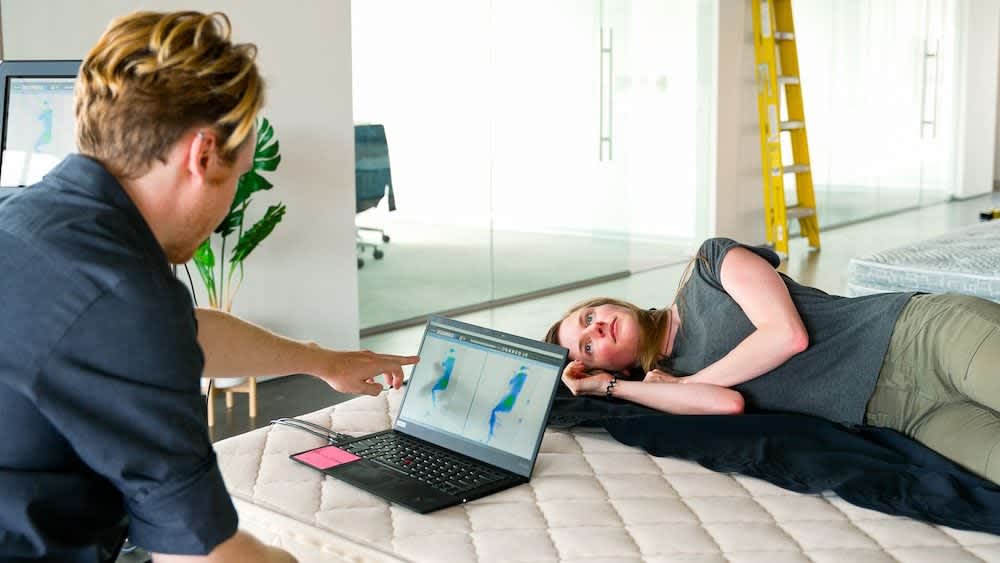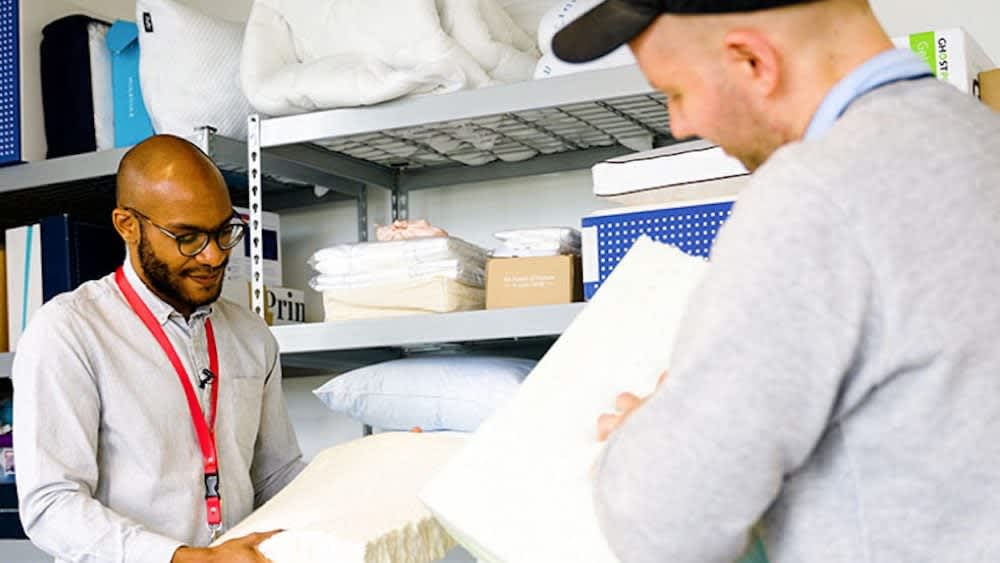 How We Rated The Best Mattresses of 2023
We have put together the largest database of mattress information on the web. Our database includes datasets from in-person performance testing, at-home field testing, deep product research, and consumer sentiment analysis.
Below you can read up on how we test across six performance categories. For each of the tests, our foremost considerations are sleeping position and body weight, as the amount and distribution of weight on a mattress can affect how the mattress feels. 
Dive Deeper – Mattress Guides by Category
For more personalized mattress guides, check out the following pages:
Other Mattress Resources
The Mattress Learning Library: The gateway to everything you'll ever need to know about mattresses.
How to Buy a Mattress Online: For when you need a shopping tutorial that walks through what you need to know and what you don't when it comes to buying a mattress on the internet.
Mattress Sizes: And to be sure your bed is the right fit, consult our sizing guides.
Which Mattress Is Right for Me?
If Goldilocks taught us anything, it's that finding the ideal mattress is extremely subjective. Every sleeper has their own idea of how firm is just right, and optimal support and bounce depend on a person's sleeping position and body weight. The right mattress can also vary based on whether someone shares a bed, whether they sleep hot, and of course, their budget.
Given these factors, it's tough to say that there's one single best mattress. For that reason, we've broken our top picks into individual categories so you can find the best choice for you.
Learn more about how to choose a mattress in 2023, and other information you need when learning about mattresses in our mattress information section.