We work under the premise that sleep is a pillar of health and that quality information about sleep promotes overall wellness. At SleepFoundation.org you'll find comprehensive health information drawn from high-quality sources and reviewed by experts in the field. Our goal is to create dependable resources to help you take charge of your health and get the sleep you need and deserve.
In December 2019, OneCare Media acquired SleepFoundation.org and licensed the site content from National Sleep Foundation, an independent, 501(c)(3) nonprofit corporation. Our goal is to make SleepFoundation.org the go-to source for trustworthy sleep information. The site features a medical board, extensive articles based on sleep science, and comprehensive reviews of different sleep and wellness products. SleepFoundation.org will continue to publish authoritative, timely research about sleep and health.
OneCare Media is honored to build upon SleepFoundation.org and expand its reach and impact. Drawing on two decades of experience in digital publishing and a focus on health and wellness, our expertise in creating engaging, accessible content will allow us to empower readers with evidence-based resources that can expand their knowledge and contribute to their sleep and health.
Medical Advisory Board
Our medical advisory board oversees the publication of all health-related content on SleepFoundation.org. This highly qualified team is made up of physicians, psychologists, academic researchers, and other sleep experts with decades of experience in sleep science and health fields. Their knowledge and insights about sleep science and human health ensure every article and guide on our site reflects the latest data, findings, and trends.
David Gozal
Dr. David Gozal is a renowned expert on sleep and its relationship to human health. As the Pediatrician-in-Chief at the University of Missouri Women's and Children's Hospital, his research focuses on how sleeping problems, especially sleep apnea, can adversely affect both adults and children. Dr. Gozal has received numerous grants from the National Institutes of Health (NIH) for his research. He has published more than 725 peer-reviewed journal articles and is an active speaker about key topics in sleep medicine.
Michael V Vitiello
Dr. Michael V. Vitiello is an established leader in sleep research. He is a Professor of Psychiatry and Behavioral Sciences at the University of Washington where he has been active in NIH-funded research to advance the neuroscience of sleep and aging. Dr. Vitiello has served on numerous advisory boards, including at the National Sleep Foundation, Sleep Research Society and the National Center for Sleep Disorders Research, and is an active reviewer and editor for multiple peer-reviewed journals about sleep science.

David Rapoport
Dr. David M. Rapoport is a Professor of Pulmonology at the Icahn School of Medicine and the Director of the Sleep Medicine Research Program at Mount Sinai in New York City. He is a leading authority on sleep apnea and holds multiple patents for innovations in nasal CPAP treatment. Dr. Rapoport serves on the Board of Directors for the American Sleep Apnea Association and founded the Foundation for Research in Sleep Disorders, a non-profit that promotes scientific discovery and professional education.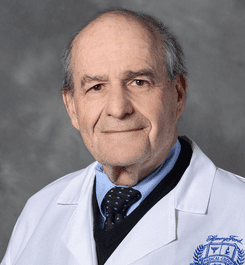 Tom Roth
Dr. Thomas Roth is a leading figure in the field of sleep medicine. He is a Professor of Psychiatry and the Director of the Sleep Disorders and Research Center at Henry Ford Hospital in Detroit. Dr. Roth has held leadership positions at the National Sleep Foundation, the National Center on Sleep Disorders Research, and the World Health Organization. His publication history includes hundreds of peer-reviewed articles and book chapters, and he serves on the editorial board of multiple medical journals.
Russ Rosenberg
Dr. Russell Rosenberg is a clinical psychologist and expert in sleep medicine. He is a Board-Certified Sleep Specialist and the Founder and Director of the Atlanta School of Sleep Medicine and Technology. A former Chairman of the National Sleep Foundation, Dr. Rosenberg focuses on insomnia and excessive daytime sleepiness. He leads NeuroTrials Research, a research center that conducts clinical trials to drive evidence-based development of new treatments for sleep disorders and other health conditions.
Medical Review Panel
Our medical review panel ensures that SleepFoundation.org's content and research uphold the highest standards of medical integrity. Our dedicated team is made up of the best and brightest in sleep science and medicine. All of our content is fact-checked and reviewed by our medical review panel or as noted was reviewed by the National Sleep Foundation. This additional step ensures the information we publish is accurate, evidence-based, up-to-date, and trustworthy.
Dr. Joel Gould
Dentist, Sleep Apnea Expert
Dr. Joel Gould has been practicing in Southern California since 2001. His General and Cosmetic Dental Practices treat patients of all ages and offer a broad range of treatments. Dr. Gould gained experience in pediatric dentistry, geriatrics, and hospital dentistry in Vancouver Canada for 10 years before moving to the Los Angeles area.
Dr. Gould has been treating obstructive sleep apnea in Manhattan Beach for several years before he was diagnosed with sleep apnea in 2015 himself. His research into the underlying cause of this strange new disease led him to create his new "Sleep Restoration Program" designed to change the public's perception of the ever-growing epidemic of insomnia and sleep apnea. His new book "The Modern Epidemic" describes a new organic health paradigm regarding treating autoimmune disease and chronic illness organically without pharmaceutical medications. The program focuses on sleep as an antiaging, and natural regeneration. His ultimate goal is to transform the world of insomnia, snoring and sleep apnea with his unique sleep restoration program. Dr. Gould strongly feels that sleep disorders are both reversible and preventable, which opposes what is commonly accepted in medicine.
Read More
Dr. Nilong Vyas
Pediatrician
Dr. Vyas of Sleepless in NOLA Sleep Coaching is a Pediatrician, Public Health Specialist, and Board-Certified Sleep Expert. Getting babies to sleep is one of the most controversial, contradictory, and confusing aspects of parenting and Dr. Vyas not only takes parenting goals but the child's developmental goals into consideration with her recommendations. She is knowledgeable not only of the common sleep approaches but more importantly, has a pediatric medical knowledge base. Her patients and clients adore their sleep doctor because she considers everything when giving advice knowing that sleep is not a solitary issue but intimately involved with the child's holistic wellbeing, diet, development, and schedule.
Dr. Nilong Vyas is the mother of two well-rested boys and has been putting children to sleep professionally since 2014! She is a firm believer in the value of sleep (for the well-being of both children and their parents) and the need for healthy sleep habits. Her mantra 'from good sleep comes good eaters, readers, and behaviors' is the foundation of her practice. She passionately believes that well-rested children develop better socially, emotionally, and academically with fewer behavior problems. A well-rested child will result in a more harmonious household for all.
Read More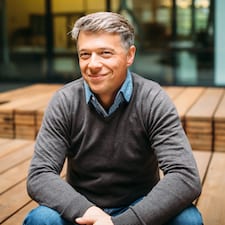 Dr. Alex Dimitriu
Psychiatrist
Dr. Dimitriu's significant experience in both psychiatry and sleep medicine has taught him two important things. Sleep is fundamental to almost anything mind related – from anxiety to depression, energy, motivation, and even memory. He has also learned that everyone truly is a mix of nature and nurture – biology as well as psychology, and you have to treat the whole.
With this balanced approach, Dr. Dimitriu has seen truly amazing outcomes for some of the most challenging cases. He is the founder of Menlo Park Psychiatry and Sleep Medicine, and is board certified in psychiatry as well as sleep medicine. His practice is a balanced mix of optimizing for peak performance by day, and peak restorative sleep by night. His patients are his teachers, and he works with some of the brightest minds to achieve peace, performance, and lasting results.
Read More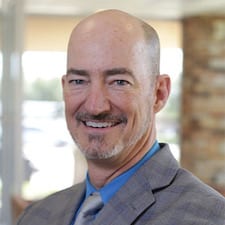 Dr. Kent Smith
Dentist, Sleep Apnea Expert
Dr. Kent Smith is double board certified in dental sleep medicine with over 20 years of experience in the treatment of sleep breathing disorders. He is president of the American Sleep and Breathing Academy and is on the advisory committee of the Australasian Academy of Dental Sleep Medicine. He earned his Doctor of Dental Surgery and Dentistry from Baylor College of Dentistry, and his bachelor's degree from Lubbock Christian University in biology. In addition to running his private practice in Dallas, Texas, Dr. Smith is the founder and primary facilitator of 21st Century Sleep Seminars, a series of training events that prepares dental professionals to incorporate dental sleep medicine into their practices. He is also frequently published in Inside Dentistry, Compendium of Continuing Education in Dentistry, Sleep Review, and other industry publications.
Read More
Dr. Jenny Iyo
Physical Therapist
Jennifer Iyo is a Doctor of Physical Therapy who works in an outpatient orthopedic clinic in Seattle. She attended A.T. Still University in Phoenix, Arizona, where she earned her DPT. She specializes in hands-on manual therapy and tailored exercise programs for patients of all ages and ailments.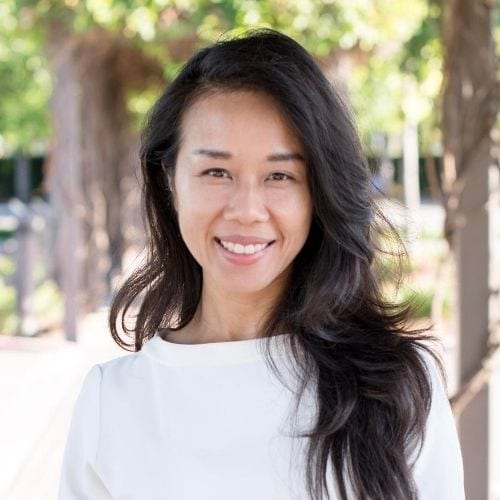 Dr. Kimberly Truong
Sleep Physician
Dr. Kimberly Truong, MD MPH, is a Stanford-trained sleep physician with board certifications in sleep medicine and internal medicine. She is the founder and lead physician of Earlybird Health, a leading digital sleep clinic with hassle-free home sleep apnea testing. She believes that good sleep should be accessible to all and navigating the healthcare system should not cause any more sleepless nights. She has been awarded the Young Achiever Award by the American College of Physician and the Young Investigator Award by the American Academy of Sleep Medicine. Dr. Truong holds an NIH grant for a multicenter clinical research trial on central sleep apnea. Her research on obstructive sleep apnea and hospital readmissions was listed as 2018's most read research article in JCSM, the nation's top sleep medicine journal. She has also published peer-reviewed articles on sleep disorders in women and pregnancy. Her interest lies in sleep medicine and technology, sleep apnea and public health, circadian rhythm disorders, and sleep in women's health. During her medical training, she had the opportunity to work closely with the 'Founding Fathers of Sleep Medicine,' including Dr. Christian Guilleminault and Dr. William Dement. She hopes to continue advancing the sleep field by converging sleep medicine with technology and providing sleep education and care to those who need it most.
Read More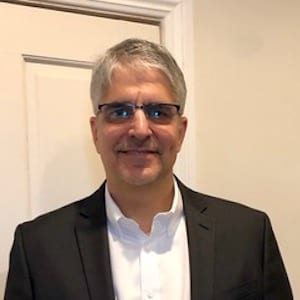 Dr. John DeBanto
Internal Medicine Physician
Dr. John DeBanto has been a medical doctor and gastroenterologist for over 20 years. He is board certified in both internal medicine and gastroenterology. He is also a Fellow with the American College of Gastroenterology, serving on the patient care committee. His professional interests include cancer screening, obesity management, and therapeutic endoscopy. He's certified to place the Orbera gastric balloon for his patients desiring weight loss. He particularly enjoys educating his patients on nutrition, cancer screening, and weight issues. He is acutely aware of how obesity can lead to significant morbidity and in particular sleep apnea, fatty liver, cancer, and cardiac issues. In addition to his medical practice, he is involved in charitable organizations such as the Lymphoma and Leukemia Society and the Crohn's and Colitis Foundation. Outside of the office, Dr DeBanto enjoys spending time with his daughter, cycling, traveling and following his University of Dayton Flyer's basketball team.
Read More
Dr. Anis Rehman
Endocrinologist
Dr. Anis Rehman, MD is an American Board of Internal Medicine (ABIM) certified physician in Internal Medicine as well as Endocrinology, Diabetes, and Metabolism who practices in Illinois. He completed his residency at Cleveland Clinic Akron General, and fellowship training at the University of Cincinnati in Ohio. Dr. Rehman has several dozens of research publications in reputable journals and conferences. He also enjoys traveling and landscape photography.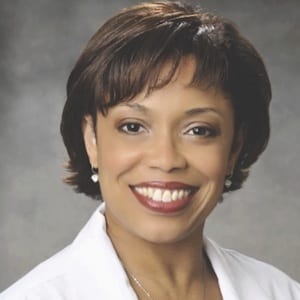 Dr. Ealena Callender
OBGYN
Dr. Ealena Callender is a board-certified obstetrician-gynecologist. In practice for 14 years, Dr. Callender is passionate about helping women reach their full potential in every stage of their lives. Her goal is to empower women and encourage them to be partners in their care. Dr. Callender takes a broad view of women's health, realizing that there are many factors that can contribute to overall wellness. Prior to her medical career, Dr. Callender was a journalist and continues to use media to help raise awareness of important women's health issues. Currently a candidate for a Master's Degree at George Washington University's Milken Institute School of Public Health, she hopes to continue making an impact on improving women's health on a national and international scale.
Read More
Dr. Heather Wright
Pathologist
Dr. Heather Wright, MD is a board certified Anatomic and Clinical Pathologist, with sub-specialty board certification in hematopathology.  She completed her pathology residency at St. Louis University, surgical pathology fellowship at Washington University in St. Louis, and hematopathology fellowship at St. Louis University.  She has nearly 10 years of experience in the study and diagnosis of disease, with special interest in leukemia and lymphoma, and has also served as a blood bank medical director.  Dr. Wright enjoys spending time in nature, traveling, an active lifestyle, and spending time with her husband and fur babies.
Read More
Dr. Joshua Tal
Psychologist
Dr. Joshua Tal is a licensed psychologist with a private practice in the Upper West Side of Manhattan, New York City. He specializes in insomnia treatment, addiction recovery and life transition stress. Dr. Tal studied sleep, health and addiction treatments under top clinicians and researchers at Stanford University, VA hospitals and rehabs across the country. His ideas and approaches to sleep have appeared in New York Magazine, CNN, Huffington Post, Men's Health, Real Simple, POPSUGAR, Well+Good, and City of Sleep. Dr. Tal uses revolutionary treatments that have been proven to increase sleep, cut out substances and fortify a quality life.
Read More
Management and In-House Testing Team
Our management team drives editorial and product testing at SleepFoundation.org. The team's extensive expertise in mattresses, bedding, and sleep products coupled with their background in media, editorial, and digital marketing helps to make SleepFoundation.org one of the largest sleep information portals online.
Bill Fish
General Manager
Bill had been an entrepreneur for nearly 15 years before he decided his current lifestyle wasn't healthy, and a change was needed. Taking a step back, he began to understand the extreme importance of sleep as part of one's health regimen. In 2015, Bill dove head first into learning all he could in regards to sleep, and saw the potential to not only live more healthfully, but a true business growth area as individuals continue to invest in their personal health and wellness. From designing and constructing mattresses for sale online, to becoming a Certified Sleep Science Coach, and even reviewing thousands of sleep products, he now understands the needs of the consumer from both sides. Bill graduated from Xavier University where he captained the baseball team, and now lives in Cincinnati with his wife and two sons.
Read More
Elise Chahine
Editor-in-Chief
As the Editor-in-Chief at Sleep Foundation, Elise is responsible for editorial strategy and developing best-in-class content in conjunction with our knowledgeable content production teams. With 15+ years of experience in the world of medical communications and advertising, most recently with the large-scale agencies Saatchi and McCann, she is well versed in delivering easy-to-digest, rigorously researched content to a wide variety of audiences. Elise graduated from Montclair State University with a B.S. in Biology.
Read More
Logan Foley
Managing Editor
Logan is a Certified Sleep Science Coach with a deep understanding of what it means to struggle with sleep. She's spent the last year researching and testing sleep products, including mattresses, natural sleep aids, and bedding. As a chronic insomniac, she aims to bring her findings to anyone struggling with getting adequate rest. Her expertise is in creating informative, trustworthy, and useful health content. When she's not testing mattresses or researching CBT-I, she enjoys spending time outside with her dog Pepper.
Read More
Tom Ryan
Editor
As an Editor, Tom develops editorial standards and practices for our team of editors and writers. He brings to Sleep Foundation over ten years of copywriting and editorial experience across sectors such as technology, healthcare, education, and consulting. He also teaches courses in both writing and philosophy at colleges in the Seattle area. Originally from the Midwest, Tom earned his bachelor's degree from Bethel University in St. Paul, MN and is currently finishing his Ph.D. in Religious Studies at the University of Denver.
Read More
Daniel Noyed
Content Manager
Danny is a Minneapolis native who studied neuroscience as well as human development from a psychological perspective at the University of Puget Sound. He is a Certified Sleep Science Coach with a deep understanding of sleep and the body's needs. Danny has personally tested hundreds of sleep products and has an extensive base of knowledge when it comes to mattresses. Outside of the world of sleep, his interests include electronic music, fashion, and old myths and legends.
Read More
Lauren Fountain
Content Manager
Lauren is a Certified Sleep Science Coach from the Atlanta area with an educational background in linguistics. She has experience testing a wide variety of sleep products, from everyday staples like pillows, sheets, and mattresses to more obscure items such as night guards for bruxism and white noise machines. When not testing sleep products, Lauren enjoys hiking, sewing, and watching movies while under a weighted blanket.
Read More
Ye-San Lin
Product Manager
Ye-San has been intrigued by the science of sleep from a young age. From sleeping on tatami mats as a child to continually exploring different sleep technologies and remedies as an adult, he's always sought different ways of attaining the ideal sleep environment while finding solutions for when that ideal sleep environment is not achievable. Prior to joining the Sleep Foundation, Ye-San built his career at consultancies, startups, and large corporations such as Microsoft and Amazon. With a passion for the pursuit of wellness and always advocating for the consumer, he looks to utilize his skills and experience for the betterment of those seeking a boost in sleep health. Ye-San graduated from Whitman College in 2004 with degrees in Economics and Asian Studies.
Read More
Eric Suni
Staff Writer
Eric Suni has over a decade of experience in health communications.  For over seven years at Fred Hutch, Seattle's prestigious cancer research center, he worked as a science writer and information specialist for the National Cancer Institute's Cancer Information Service, communicating directly with cancer patients, their family members, and the general public to explain complex topics in an understandable and compassionate way. He is passionate about promoting health and wellness by creating up-to-date, evidence-based resources and believes that improving sleep can have far-reaching benefits for public health.
Read More
Jill Wiseman
Staff Writer
Jill is passionate about empowering people with information they can use to make meaningful choices about their health. She has spent over a decade delivering and authoring information as a science writer and information specialist for the National Cancer Institute, connecting patients, caregivers, and professionals to high-quality, evidence-based information. After her own struggles with insomnia, Jill knows the value of a good night's sleep. Her insomnia subsided as she learned about her diagnosis and effective management strategies. Jill holds a degree in public health and a certificate in technical writing from the University of Washington. When she's not writing, Jill enjoys vegetarian cooking, hiking, and sleeping in.
Read More
Alexa Fry
Staff Writer
Alexa Fry recognizes the important role of sleep in supporting our bodies and minds. She has dedicated her career to education and believes all people deserve access to clear and factual medical information so that they can make decisions that improve their health. After working for years in behavior instruction and tutoring, she now serves as a science writer and information specialist at the National Cancer Institute's Cancer Information Service, providing individualized education to the public about cancer. Seeking to further enhance her medical writing skills, Alexa completed the University of Washington's Professional Technical Writing certification program in 2019. In addition to writing about sleep, Alexa enjoys distance running and playing games with friends.
Read More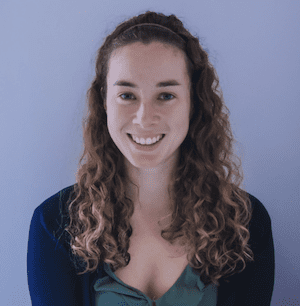 Danielle Pacheco
Staff Writer
Danielle is originally from Vancouver, BC, where she has spent many hours staring at her ceiling trying to fall asleep. She studied the science of sleep with a degree in psychology at the University of British Columbia, and she now channels her frustration into researching sleep solutions and sharing insights with fellow insomniacs. Danielle spends her downtime trying out new recipes and working off the calories on the soccer field.
Read More
Rob Newsom
Staff Writer
Rob has spent the last decade synthesizing medical information for the public through the National Cancer Institute. Rob is currently pursuing a graduate degree in Clinical Mental Health Counseling at Antioch University, as well as certification as a Substance Use Disorder Professional in the state of Washington. Rob is particularly interested in the intersections of sleep and mental health, the impact of substance use on sleep, and the use of talk therapy to treat sleep disorders. Rob enjoys gardening, cooking with his partner, and playing with his dog Bean-Corn.
Read More
Editorial Policy
The sleep health content and data appearing on SleepFoundation.org undergo a rigorous vetting process prior to publication. Our team of medical and health writers submit their original work to our Medical Review Panel made up of physicians, psychiatrists, and other credentialed medical specialists. Our product recommendations are based on in-house testing and analysis, as well as verified owner experiences curated from surveys and polls, direct feedback, and authentic product reviews. Our product ratings and recommendations are made independently of any relationships we may have with manufacturers.
To learn more about our health editorial policy, please click here.
To learn more about our sleep product review process, please visit our product research methodology page here.
Advertising Disclosure
SleepFoundation.org receives funding from affiliate relationships with most of the companies in the sleep product industry. The reality is that funding from our partnerships is what allows us to continually build out more in-depth sleep information, work with the best experts in sleep, and conduct research. We aim to be as transparent as possible about our testing processes and how we make the decisions around product recommendations. We never allow our financial relationships to influence the content we create.
We have specific guidelines we follow to ensure that advertising never gets in the way of editorial integrity. To learn more about how we're funded, please read our full advertising disclosure here.
Terms of Use
All content on our site is for informational purposes only and is not intended to be a substitute for professional medical advice, diagnosis, or treatment. Always seek the advice of your physician or another qualified health provider with any questions you may have regarding a medical condition. If you think you may have a medical emergency, call your doctor or 911 immediately.