Best Sheets of 2020
Best Sheets of 2020
As you're setting up your bedroom, sheets can be easy to overlook. Since they are the key material that rests against your body all night long, however, their feel and performance can have a huge impact on your comfort and quality of sleep.
When you decide to buy new sheets, you may be shocked by the diversity of fabrics, weaves, features, and prices. As a result, choosing sheets can at times feel overwhelming.
Thankfully, it doesn't have to be complicated. In the key categories, we've outlined our picks for the best sheets and why they are among our favorites. In addition, we've covered essential background information that can help you understand your options and choose the best bedding for your home.
Top Picks Overview
| Sheets | Category | Material | Highlights | Price |
| --- | --- | --- | --- | --- |
| Brooklinen Classic Core Sheets | Best Overall | Cotton | Quality construction, multiple color choices, an affordable price, and a 365-night sleep trial make the 100% cotton Brooklinen Classic Core Sheets our top pick for the overall best sheets. | $129 |
| Parachute Percale Sheets | Best Percale | Cotton | Made with top-flight Egyptian cotton, the Parachute Percale Sheets deliver an impressively stylish look and a cool and comfortable year-round performance. | $209 |
| Tuft & Needle Linen Sheets | Best Linen | Linen | The Tuft & Needle Linen sheets offer a relaxed look and solid all-season comfort at a better price than most linen sheet sets. | $200 |
| Brooklinen Luxe Core Sheets | Best Sateen | Cotton | Our pick for the best sateen sheets are the Brooklinen Luxe Core Sheets that boast a high thread count of 100% long-staple cotton that makes for softness and a stylish appearance. | $149 |
| Boll & Branch Hemmed Sheets | Best Luxury | Cotton | Touches of luxury are evident in the Boll & Branch Hemmed Sheet set ranging from eco-friendly cotton to the soft sateen weave and its regal sense of style. | $240 |
| Molecule Percale Sheets | Best Cooling | 52% cotton / 48% Tencel | Utilizing a high-performance blend of cotton and Tencel in a percale weave, the Molecule Percale Sheets wick away moisture and help many of the world's best athletes stay cool throughout the night. | $169 |
| Saatva Lofton Organic Sheets | Best Organic | Cotton | Built with cotton that is certified organic and Fair Trade, the Saatva Lofton Organic Sheets provide peace of mind to eco-conscious customers who value both sustainability and high-end performance. | $195 |
Our Top Picks for 2020
Brooklinen Classic Core Sheets – Best Overall
Who it's best for:
Hot sleepers
People looking for numerous color and pattern choices
Customers who want generous return and warranty policies
Value seekers
The Brooklinen Classic Core Sheets boast a range of features that place them at our top spot for the best overall sheets. They are made with quality materials, have excellent finishing touches, and are backed by customer-friendly policies, all while being offered at an extremely competitive price.

The Classic Core Sheets are made with 100% long-staple cotton. They are woven using a classic percale weave and have a thread count of 270. Cotton is naturally breathable, and with an airy percale weave, it stays extra crisp. This lightweight feel and moisture-wicking performance make the Brooklinen Classic Core Sheets a solid fit for hot sleepers.

The interior of the fitted sheet has labels indicating which are the long and short sides, a nice added touch for making putting the sheets on your bed stress-free. With a deep pocket, the sheets fit mattresses up to 15 inches tall.

There are nine standard colors and patterns to choose from with a handful of rotating limited edition designs. The sheets are sold in a set and also available as separates.

The Classic Core Sheets can be machine-washed and either line- or machine-dried. While some wrinkling may occur, this can be avoided by laying the sheets flat as they finish drying.

On top of an already excellent price for 100% cotton sheets, Brooklinen offers free shipping in the United States and an industry-leading 365-night sleep trial to try the sheets risk-free. A lifetime warranty has you covered if defects arise in the future.
Parachute Percale Sheets – Best Percale
Who it's best for:
Sleepers who want crisp and cool all-season sheets
Shoppers looking for 100% Egyptian cotton
People who prefer solid colors for an elegant look
It's an old adage that if you want to make a great product, start with great materials, and this saying is proven by our best percale option, the Parachute Percale Sheets. This bedding utilizes high-end cotton to create a crisp and inviting feel all year-round.

These sheets are made with 100% long-staple Egyptian cotton, which is considered by many to be the finest in cotton fabrics thanks to its long fibers. A one-over, one-under percale weave keeps the sheets feeling fresh to the touch with plenty of airflow to stay cool even in summer months. The sheets are manufactured in Portugal in a family-owned factory that has generations of experience weaving textiles for high-end bedding.

The matte look from percale is stylish and elegant in any of the five design choices, all of which are classic solid colors. The sheets and pillowcases are sold in a set and a la carte. The pockets of the fitted sheet can accommodate mattresses up to 16 inches tall.

It is safe for the sheets to be machine-washed and dried on gentle settings, and you can expect them to slowly get softer over time.

Parachute provides free shipping throughout the U.S. and international shipping to some locations for an extra fee. The sheets come with a 60-day return window that lets you test them out on your own mattress.
Tuft & Needle Linen Sheets – Best Linen
Who it's best for:
Sleepers looking for sheets with year-round temperature control
People who want a more casual look
Those who like the weightier feel and drape of linen
The Tuft & Needle Linen Sheets, offered by this popular online mattress brand, are our selection for the best linen sheets. They offer the quintessential performance of linen at an excellent price point, backed by a customer-friendly return policy and warranty.

Tuft & Needle's sheets are 100% linen that is derived from certified European flax that has been woven in India. The sheets are well-suited for year-round use because of linen's natural temperature regulation. During the winter, its weighty feel offers a touch of warmth, but in the summer, its breathability wicks away moisture and enhances comfort cooling.

While linen isn't known for being the softest material, the Tuft & Needle sheets are garment-washed to make them softer straight out of the box, and they'll continue to slightly soften over time as they are used and washed. Keeping them clean is easy as the sheets can be safely put in the washing machine and dryer.

There are five solid colors to choose from, and linen has a heavier drape and a greater tendency to wrinkle, making it a better fit for customers with a more casual sense of style in their bedroom. Tight elastic on the fitted sheet helps to keep it taut, and the pocket depth works on mattresses up to 14 inches tall.

Tuft & Needle ships the sheets for free, and after arrival, customers have 100 nights to feel them out with the option to return them if unsatisfied. A two-year warranty provides coverage against defects.
Brooklinen Luxe Core Sheets – Best Sateen
Who it's best for:
People who want the silky smoothness of a sateen weave
Customers who prioritize cotton with a high thread count
Shoppers looking for distinct color and pattern options
Well-made sateen sheets have a certain "wow" factor — one that you'll find with the Brooklinen Luxe Core Sheets. With an elegant look and feel, a lifetime warranty, and a price that won't break the bank, these sheets take home our award for the best sateen sheet set.

The source material for the Luxe sheets is 100% long-staple cotton. Its extended fibers are put to use with a sateen weave and a dense thread count of 480. The sateen weave makes the sheets especially smooth and soft against the skin.

The look of sateen is almost shiny, delivering a sense of elegance. As an added bonus, customers can select from 9 essential designs plus a number of limited-edition options. Those designs include both solid colors and more creative patterns.

The fitted sheet can comfortably fit on mattresses that are up to 15" tall, and the interior labels make it easy to know which is the long and short side when putting the sheets on the bed. Caring for the sheets is easy as they can be machine-washed with cold water and line-dried or put in the dryer on a low-heat, tumble-dry setting.

The high-quality cotton and thread count increase the durability of these sheets, and Brooklinen also stands behind them with a lifetime warranty. Customers also have a full year (365 nights) to try out the sheets during a no-risk sleep trial.
Boll & Branch Hemmed Sheets – Best Luxury
Who it's best for:
People who want an extra-stylish look with varied color options
Eco-conscious shoppers who value sustainable production methods
Sleepers who like the soft, sleek feel of sateen
If you're looking for a top-flight luxury sheet set, look no further than the Boll & Branch Hemmed Sheets. Derived from high-quality cotton and woven to exacting standards, these sheets provide a stately look and inviting feel.

These sheets are made with 100% long-staple cotton that is both Fair Trade Certified and meets the demanding criteria of the Global Organic Textile Standard (GOTS). These certifications, along with the eco-friendly packaging, reflect Boll & Branch's commitment to environmental sustainability and fair treatment of workers.

But it's not just their production that makes these sheets a luxury product; their look and feel both convey a sense of comfort and class. A hemmed finish provides unique visual appeal, and customers have 10 colors and patterns to choose from. Swatches can be sent nationwide to allow for optimal interior decorating. With a four-over-one-under sateen weave and a 300 thread count, the Boll & Branch sheets deliver a combination of softness and smoothness that make it a joy to turn in for the night.

The fitted sheet in the set has a 17-inch pocket depth to suit almost all mattresses, and the sheets can be safely machine-washed and dried. If you want the sharpest look, it's also safe to iron them with low heat.

Shipping is included on orders within the U.S., and there is a 30-night sleep trial that affords customers time to make sure these luxury sheets are the right fit for their bedroom.
Molecule Percale Sheets – Best Cooling
Who it's best for:
Hot sleepers who want moisture-wicking sheets
People looking for sheets with a fresh and modern textile blend
Shoppers who want sheets endorsed by elite athletes
In the last few years, Molecule has emerged as a dynamic company offering mattresses and bedding with resounding endorsements from some of the world's most renowned athletes. The Molecule Percale Sheets are a welcome relief for hot sleepers who need top-notch cooling sheets.

The driving force behind these Molecule sheets is a blend of 52% cotton and 48% Tencel Lyocell. Tencel is a special textile made from the pulp of Eucalyptus trees, and it brings excellent moisture-wicking properties to help pull sweat away from the body even in hot climates. At the same time, Tencel is smooth to the touch and, when blended with cotton using a percale weave and a 300 thread count, offers an extremely comfortable and cooling feel.

This cotton-Tencel blend can be securely laundered in your washer and dryer on gentle settings, and though Tencel is wrinkle-resistant, light ironing is fine if you want an extra sleek look.

The Tencel is produced using sustainable sources of wood pulp, and almost all of the water in the process is recycled back into closed-loop systems, helping to minimize the environmental footprint of the sheets.

The fitted sheet has a pocket depth of 15" that suits most mattresses, and four solid color options are available to identify the best match with the rest of your bedroom decoration.

Shipping is free within the contiguous United States, and Molecule extends customers a 30-night sleep trial period to try the sheets with the option to get a full refund if they aren't completely satisfied.
Saatva Lofton Organic Sheets – Best Organic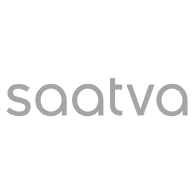 Who it's best for:
Shoppers who value cotton that is organic and Fair Trade Certified
Customers looking for natural, chemical-free sheets
People who like silky-soft bedding
Saatva's Lofton Organic Sheets are a top choice for customers who want their bedding to have high-end performance and meet rigorous standards for organic and sustainable production.

The Lofton sheets are made with 100% organic cotton that has gone through the certification process of the Global Organic Textile Standard (GOTS). On top of that certification, the sheets are validated as Fair Trade, meaning that they promote safe factory conditions and the economic betterment of workers. With this commitment to natural and just production, users of the Lofton sheets can rest easy knowing their bedding is chemical-free and made without undue harm to workers or the environment.

These sheets use long-staple organic cotton with a sateen weave and a thread count of 300. The sateen weave facilitates notable softness against the skin, and it has a sleek appearance marked by an elegant drape over the edge of the bed. Three straightforward colors are offered to advance this understated-yet-classic look.

The sheets can be machine washed with cold water and put in the dryer to tumble dry on low heat. The pocket of the fitted sheet holds taut on mattresses that range from 11 to 16 inches in height.

Saatva has earned a strong reputation in the mattress industry for its quality products and customer care. The sheets come with free shipping as well as a 45-day sleep trial to give customers an extended opportunity to see how these sheets feel on their own bed.
How to Choose Your Perfect Sheets
Because there are so many brands and models of sheets on the market, it's important to know what really matters when shopping for new bedding.
What to Consider When Buying Sheets
The first step in finding your optimal sheets is learning how to sort out the key details from the buzz. In order to try to differentiate their products, some companies in the bedding industry end up using confusing or trumped-up marketing language, especially for luxury items.
While some high-end brands and products are truly worth the expense, savvy shoppers can figure out what to look for to avoid overhyped features and inflated prices. To be one of those shoppers, focus on the most important considerations and reflect on which are your highest priorities.
Material: A central factor that influences the performance, look, and price of sheets is their material. All fabrics have pros and cons and can be produced to a range of quality standards. Determining which material best aligns with your needs can go a long way in helping you find an ideal sheet set.
Weave: This refers to how the fabric is manufactured — or woven — into a sheet or pillowcase. Specifically, it's how the vertical and horizontal threads are interlinked with each other. This tends to matter more for certain types of materials, especially cotton. The same base material woven will have a different appearance and feel based on how it is woven (such as with a percale or sateen weave).
Price: You'll want to set a budget and use that as a guidepost to filter your options. As you research, you'll find that the range of sheet prices is enormous. There are solid values at many price points, but you'll get the best return on investment if you can pay a bit more for durable, high-quality sheets.
Feel: There are multiple aspects of how sheets feel. One key piece is softness as some materials and weaves will feel more plush. Sheets can be very smooth, even buttery, or have more coarseness and texture. Certain fabrics have a lightweight and crisp feel while others, like linen, generally have a bit more heft.
Thread Count: At its most basic level, the thread count is the sum of the number of vertical and horizontal threads in one square inch of fabric. In some cases, a higher thread count means a more dense and durable sheet; however, some manufacturers manipulate thread counts. Additionally, for some materials, thread count is rarely listed and it has less of an effect on the performance of the sheets.
Design, Color, and Pattern: While a lot of our focus is on how sheets feel and perform, it's also important to think about how they look, especially if you're someone with a knack for interior decorating. Sheets can have a finish that is shiny, matte, or more understated. They way they drape over the bed and their tendency to wrinkle also affect appearance. Some sheet sets are offered in a wider selection of colors and patterns.
Breathability: Sheets are breathable when they promote comfort cooling, which is the body's natural process of temperature regulation. This means that the sheets can absorb moisture from the body and allow air to flow through the fabric so that the moisture evaporates. This process, known as moisture-wicking, can help you stay cool even on hot nights and matters most to people who tend to sleep hot.
Durability: Most sheets won't last forever, but a high-quality sheet set should hold strong for a few years even with regular use and washing. Lower-quality sheets will be prone to wearing thin, developing holes, losing their softness, and/or fading in color.
Ease of Care: To keep your sheets fresh, it's normal to wash them frequently. Some materials require very delicate handling to keep them in top shape. In most cases, washing with cold water and drying on delicate, low-heat settings can prevent damage.
Which Type of Sheets Should I Choose?
Different types of sheets — based on the fabric and weave — come with distinct potential benefits and downsides. For example, long-staple cotton is soft and breathable, but it has a higher cost. Linen has excellent temperature regulation but can also be expensive, rougher, and may have a rumpled look.
Reviewing the merits of the most popular types of materials used in sheets can help lead you toward your optimal bedding set.
Bamboo-Rayon: This material, also known as bamboo-viscose, is a semi-synthetic fiber derived from the bamboo plant. It tends to be stretchy with above-average softness and breathability. It can be expensive and may not be as soft or durable as high-end cotton.
Supima Cotton: Supima cotton is the specific name for American-grown, long-staple cotton. Long-staple cotton has bigger fibers, helping Supima cotton sheets to be soft and durable. The main downside to Supima cotton is its higher price.
Egyptian Cotton: This is another type of long-staple cotton, and it comes from the Nile River Valley in Egypt. Egyptian cotton is known for having some of the longest and highest-quality fibers available. Like Supima cotton, Egyptian cotton can be quite expensive.
Linen: Produced from fibers that come from the flax plant, linen has more texture and a weightier feel. It also has excellent breathability, making it usable year-round. While not naturally soft, some linen is garment-washed to make it softer, and it usually continues to gradually soften up over time. It can be prone to wrinkles, so it may look rumpled unless you go through the process of carefully ironing it.
Silk: Renowned for its smoothness, shiny appearance, and top-notch breathability, silk provides high-end performance in bedding. The negatives are that it tends to be very expensive and can wear out quickly, especially if delicate handling and washing instructions are not followed.
Tencel Lyocell: Another type of rayon, Tencel Lyocell is made using pulp from Eucalyptus trees. This fabric material is soft and smooth, and it has effective moisture-wicking properties. It tends to resist wrinkles and be relatively easy to wash and dry. Potential drawbacks include its price and varying durability based on its production quality.
Polyester: The biggest selling point for polyester sheets is their accessible price point. They also tend to be easier to wash and dry. That said, their performance suffers relative to other materials because they are generally less soft, less breathable, and less durable.
Microfiber: Microfiber is a type of polyester in which the fibers have been brushed to give them a fluffier feel. These sheets sleep warm, making them best for winter use.
Flannel: Flannel sheets can be made with other materials, like cotton, with brushed fibers to enhance softness. Flannel tends to have more texture, feel heavier, and retain more heat.
Fabric Blends: Some sheets will be made with a mix of different materials, and as you might expect, the benefits and downsides of any blend will vary based on its specific composition.
In addition to the material itself, sheets are often categorized by how the fabric is woven.
Percale: A percale weave uses a one-over-one-under structure for vertical and horizontal threads. This creates a crisper feel and a modest increase in breathability. Percale sheets tend to have a more subdued or matte finish.
Sateen: A sateen weave uses an over-under ratio that is greater than 1:1. For example, a common style is four-over-one-under. This leaves more continuous threads in one direction, providing a smoother feel. This pattern is somewhat less breathable than percale. Sateen frequently has a shinier and sleeker appearance.
Jersey: Jersey sheets aren't actually woven at all; instead, they are knitted. They have a soft, inviting texture that resists wrinkles and has plenty of stretch. These sheets often have less durability because the fabric can bunch up or pill with frequent use.
What is the Ideal Thread Count for Sheets?
A solid thread count for sheets depends on the type of fabric, and the reality is that identifying an ideal thread count can be a challenge.
The thread count does offer some clear information about the total number of yarns in a square inch of fabric. While a higher number can be indicative of quality, that isn't always the case.
A high thread count may not mean much if the yarns themselves are of poor quality.
Not all comparisons are apples-to-apples. Some manufacturers use double- or triple-ply yarns, often of a lower quality, to then double- or triple-count the threads. As a result, sheets could be listed as 900 thread count but actually be lower-quality than another set with a thread count of 300.
An extremely high thread count isn't always better since a super-dense fabric can feel heavy and may stifle cooling airflow.
Thread count matters more for certain types of materials than others and may not even be listed for some sheet sets.
In most cases, it's rare to find a thread count above 600, so if you see a number higher than that, there's a good chance they are counting multi-ply yarns. In that case, remember that it doesn't necessarily reflect a higher-end fabric.
For different kinds of sheets, generally look for thread counts in the following ranges while remembering that thread count isn't the be-all, end-all.
Bamboo: 200-300
Supima Cotton: 200-400
Egyptian Cotton: 200-400
Percale Weave: 200-400
Sateen Weave: 300-600
Linen: 80-200 (although thread count is rarely listed)
For some materials, weight is used to describe the fabric density rather than the thread count. As with thread count, these figures shouldn't be treated as the most important determinant of quality.
Silk: 17-22 pounds per 100 yards (momme)
Microfiber: 90-120 grams per square meter (GSM)
Flannel: 170 or more GSM
Jersey: 10 or more ounces per yard
More Frequently Asked Questions About Sheets
Are Egyptian Cotton Sheets Worth It?
Egyptian cotton sheets are worth their premium price if you want to splurge for the material that is typically the most luxurious and durable. Egyptian cotton has an excellent reputation and a trustworthy track record.
That said, you don't have to break the bank on Egyptian cotton to get high-quality sheets that are soft and long-lasting. Great value can be found with other types of fabrics, so while Egyptian cotton is a worthy consideration, it's not necessarily the top choice for every shopper.
How Long Do Sheets Last?
As a general rule, sheets last for around two years. Higher-quality and heavier-duty sheets can last longer, and poorly made sheets with low-end materials will have a shorter useful life.
How long the sheets last will also depend on how you use them. If you rotate using two sheet sets, both sets will last longer. In addition, it's critical to follow the manufacturer's instructions for laundering sheets to prevent premature damage. Keeping food and drinks out of the bedroom can also avoid harmful spills and stains.
How Often Should I Change My Sheets?
It is generally recommended that you change your sheets at least once every two weeks. This helps to prevent the buildup of sweat, dust, allergens, and other particles that you want to keep out of your bed.
What Types of Sheets are Most Sustainably Produced?
Sheets produced with natural materials like cotton and linen are often the most sustainably produced, and semi-synthetic materials like Tencel and bamboo-rayon also frequently involve sustainable production practices. Some fabrics carry certifications from third-party organizations that validate that the material was produced according to organic, chemical-free, or other standards meant to protect the environment and human health.
What Should I Expect to Pay for Luxury Sheets?
You should expect to pay at least $125, and often considerably more, for a luxury sheet set. Discounts and promotions can help make luxury sheets more affordable, but at the end of the day, quality materials and craftsmanship carry a higher price tag. While luxury sheets don't have to cost an arm and a leg, they also won't be found in the bargain bin.