When you buy through our links, we may earn a commission. Products or services advertised on this page may be offered by an entity that is affiliated with us. Learn more.
A comfortable and supportive pillow can help ensure that you get restful sleep each night, without experiencing shoulder or neck pain. When choosing a new pillow, consider what you prefer in terms of thickness, softness, temperature regulation, and sleeping position.
Sleepers who want a plush experience may prefer feather pillows. These pillows typically contain feathers, down, or a blend of both. Feathers tend to have more structure for support, while down is softer. Soft feather pillows conform to the shape of the head and neck, but they may not provide the same amount of pressure relief as latex or memory foam.
With so many options available, finding the right pillow may seem overwhelming. To help you narrow down your search, we'll highlight the best feather pillows on the market, based on extensive product research, verified customer reviews, and testing. We'll also break down the features, benefits, and drawbacks of feather pillows that you may want to consider.
Product Details
FluffCo Down & Feather Pillow
Fill:
100% white duck feathers (inner chamber), 100% 600 fill power white duck down (outer chamber)
Side and back sleepers
Value seekers
People who sleep hot
Soft or firm fill options
Breathable cotton and Tencel blend cover
Reinforced double-stitched edges for greater durability
Sleep Foundation Special Offer
Use this SleepFoundation.org link for the most current discount on FluffCo pillows
The FluffCo Down & Feather Pillow is a hotel style model featuring two layers that contain different fill densities in order to balance softness and durability. The denser inner layer uses white duck feathers designed to help the pillow maintain a full shape. The outer layer features 600 fill power white duck down, resulting in a soft, cloud-like feel.
Shoppers can choose between two fill options, soft or firm. The firm version has a higher loft that is tailored for side sleepers, while the soft design is recommended for stomach, back, or combination sleepers. For anyone who likes to squish their pillow, this model molds quite easily.
The cover is made from 50% cotton and 50% eucalyptus-derived Tencel, two materials known for their breathability. The pillow's edges are reinforced with double stitching, and the down and feathers have received certification from the Responsible Down Standard (RDS). The pillow comes in two sizes: standard/queen and king .
FluffCo advises against washing the pillow in a household machine. Accidents or discoloration should be spot-treated using a stain mover. The pillow can be dry cleaned to remove larger stains. Shipping is free to all 50 states and each order includes a 30-night sleep trial.
Pacific Coast Feather Best Pillow
Fill:
Hyperclean Resilia feather fill
Side and back sleepers
People who aren't sure whether they are allergic to feathers
Value seekers
Luxuriously plush feel thanks to premium feather fill
Brushed cotton cover is exceptionally smooth
Special warranty lets you test the pillow to see if allergy symptoms arise
Sleep Foundation Special Offer
Free ground shipping on all domestic orders with code: PACIFIC
A high-quality feather pillow can easily cost hundreds of dollars, but Pacific Coast has earned a stellar reputation for premium down and feather products with affordable price-points. One of the brand's newest offerings is the Feather Rest Pillow, which contains clusters of Hyperclean Resilia feathers. A mid-range loft coupled with an exceptionally plush feel makes the pillow best suited to side and back sleepers.
The pillow's shell is composed of brushed cotton with a 230 thread count. The material has a very smooth feel and is also quite breathable. The feathers are cleaned at least eight times to wash out dust and dirt that can trigger symptoms for people who are allergic to feathers. However, Pacific Coast also backs each order with a 30-day allergy guarantee in case you still feel sniffly or sneezy after using the pillow.
Queen and king sizes are available. The pillow can be laundered at home by washing with mild detergent on a warm, gentle setting and drying on low heat. You can also use a protector to safeguard the pillow against spills and stains. The border is trimmed with thick piping to prevent tears from forming that allow fill to escape.
In addition to the allergy-free warranty, the Feather Rest Pillow comes with a 30-night trial period and a 3-year manufacturer's warranty against structural defects. Shipping is free for orders of $80 or more, but delivery for smaller purchases is reasonably priced.
Boll & Branch Down Chamber Pillow
Firmness:
Soft, Medium, Firm
People who normally find down and feather pillows too soft
Hot sleepers
Animal-conscious consumers
Chambered design creates a plush surface with a stable support system
Three density levels, each with a distinct feel and cushioning level
Organic cotton shell is soft and breathable
Sleep Foundation Special Offer
Use this SleepFoundation.org link for the most current discount on Boll & Branch pillows
Boll & Branch is a high-end brand specializing in luxury sleep products. The Down Chamber Pillow — formerly known as the Boll & Branch Down Pillow — is one of the company's best-selling items due in large part to its premium design and materials. As its name suggests, the pillow is constructed with chambers to create a layered surface for your head and neck. Down fills the top chamber to create a plush feel, while the underlying chambers contain feathers for support. The Down Chamber is a good option for anyone who has found other down pillows too soft or prone to uncomfortable sinkage.
You can choose between three densities for your pillow. The low-density option has a soft feel and a lower profile, making it ideal for many stomach sleepers. Back sleepers are more likely to prefer the medium-density pillow for its mid-range loft and balanced feel. If you sleep on your side, the high-density pillow should provide enough loft to fill the gap between your head and upward shoulder, improving alignment and reducing pressure in the process.
The pillow's fill has earned certification from the International Down Standard, an organization committed to ensuring the welfare and humane conditions of waterfowl that produce the down. During production, the down and feathers are washed three times to remove as many allergens as possible. Another high-quality component is the shell made of soft, breathable organic cotton. You may wash and dry the pillow in any household machine.
The Down Chamber Pillow carries a reasonable price-point, given its luxe design, and Boll & Branch offers free ground shipping for all domestic U.S. orders. The company allows you to return the pillow for a full refund within 30 days of the delivery date.
Fill:
Canadian white down clusters or down/feather blend
Firmness:
Plush, Mid-Plush, Firm
Back, side, and stomach sleepers
Those who like a conforming pillow
Shoppers who want to choose from multiple firmness options
Available in three firmness options
Antimicrobial treatment prevents odors
One-year return policy
Sleep Foundation Special Offer
Use this SleepFoundation.org link for the most current discount on Brooklinen pillows
With three firmness options to choose from, the Brooklinen Down Pillow can accommodate most sleeping positions and body types. The Plush option should suit most stomach sleepers, while the Mid-Plush is particularly suitable for side and back sleepers. Side sleepers may also benefit from the Firm Down Pillow. Standard and king sizes are available.
The cotton shell features a 400 thread count sateen weave for a smooth feel. While the Plush model is filled completely with Canadian white down, the Mid-Plush and Firm models have an inner feather core for more support.
Brooklinen treats the cover with Ultra-Fresh Antimicrobials to help keep the pillow clean. The Down Pillow requires spot cleaning, and should not be machine washed. You can use the dryer for fluffing if you have a setting that does not use heat. Leave the pillow outside to air out when weather permits. Dry cleaning is suitable for large stains, but it may degrade the down faster and remove the natural oils, which reduces the pillow's lifespan.
You can exchange or return this product within one year of purchase if you aren't happy with it. The company offers a refund to your original payment method, or you can opt for store credit. Shipping and returns are free within the U.S.
The Company Store Essentials Better Down and Feather Pillow
Fill:
50% down, 50% feathers
Firmness:
Soft, Medium, Firm, Extra Firm
People who normally find feather pillows too soft
Animal-conscious individuals
Shoppers with limited budgets
Four density options, each with a different firmness level
Equal blend of down and feathers ensures a balance of plushness and support
RDS certification indicates humane and ethical animal treatment
Sleep Foundation Special Offer
Use this SleepFoundation.org link for the most current discount on The Company Store pillows
Many people enjoy the exceptional softness of feather pillows, but this is not an opinion everyone shares and a large number of sleepers feel most comfortable with a firm surface for their head and neck. The Company Store's Essentials Better Down and Feather Pillow is available in four firmness levels: soft, medium, firm, and extra firm. This selection ensures most people can find at least one suitable option whether they want a plush pillow, a more supportive surface, or something in between.
An even blend of down and feathers makes up the fill, resulting in a balance of luxurious plushness from the former and reinforcement from the other. The fill is certified by the Responsible Down Standard, indicating the plumage is acquired through humane and ethical means. A breathable cotton shell encases the fill. You may machine wash the entire pillow, though The Company Store recommends using a front-loading washer.
Our testing shows your ideal density level probably depends on your primary sleep position. The side sleepers on our team preferred the firm and extra firm designs. Due to their thicker profiles, these pillows should fill the space between your head and downward-facing shoulder to correct uneven alignment — a common issue side sleepers face. Our back sleepers enjoyed the mid-level loft of the medium pillow, while stomach sleepers felt more comfortable on the low-loft design because they didn't experience any neck strain.
The Essentials Better Down and Feather Pillow is available in standard, queen, and king sizes. While the price-point varies by size and firmness level, the pillow is affordable compared to down and feather models from competing brands. The Company Store offers free ground shipping, and expedited delivery for an additional charge, and backs each purchase with a lifetime guarantee.
Down & Feather Company Original Feather Pillow
Fill:
100% Hungarian goose feather
Firmness:
Soft, Medium, Firm, Extra Firm
People seeking a plush pillow that won't sink excessively
Sleepers who frequently wake up with stiff or sore necks
Those who aren't sure which pillow firmness is best for them
Hungarian goose feathers create a luxuriously plush feel
Available in four density levels to accommodate different sleep positions
Free firmness adjustment included with each purchase
Sleep Foundation Special Offer
Use this SleepFoundation.org link for the most current discount on Down & Feather Company pillows
Nailing down your ideal pillow firmness is key to getting a good night's sleep, but this process can involve some trial and error. The Original Feather Pillow from Down & Feather Company is available in four firmness levels. If you aren't satisfied with your initial selection, you can return the pillow for a free firmness adjustment up to one year after you make your purchase. This helps ensure you end up with a pillow that meets your needs, even if you don't get it right on the first try.
The pillow's luxurious construction features plush Hungarian goose feathers and a shell of smooth cotton. Feathers offer stronger support than down, so the pillow offers plenty of softness without excessive sink. The cotton is highly breathable and helps offset heat retention from the feathers, allowing the pillow to sleep cool.
Our team tested all four of the pillow's firmness levels. Side sleepers preferred the extra firm design, which provides generous loft to keep the head and neck upright. Some of our back sleepers also enjoyed this firmness, though others found the firm option more comfortable because it didn't elevate their necks too much. The soft and medium designs were most popular among our stomach sleepers because.
The pillow should not be machine washed, so you should spot clean if stains occur and use a pillowcase or protector to safeguard it from contaminants. Down & Feather Company offers reasonable flat-rate shipping to customers in the contiguous U.S. for orders under $150. In addition to the "Perfect Pillow Policy," you may return the Original Feather Pillow for any reason within 30 days of delivery. If you decide to keep it, you'll receive a 10-year manufacturer's warranty against material and structural defects.
Helix Down & Feather Pillow
Fill:
White Down, Feathers
Those who prefer a plush pillow
Sleepers who get hot at night
Side sleepers
Feather blend core provides support
Lightweight cotton shell is highly breathable
Double stitching at the seam adds durability
Sleep Foundation Special Offer
Use this SleepFoundation.org link for the most current discount on Helix pillows
The Helix Down and Feather Pillow has three chambers for ample support and a soft, conforming feel.
The inner core is filled with a blend of down and feathers engineered to provide neck and shoulder support. The two down outer layers with 550 fill power give sleepers the plush experience they typically expect from a down pillow. This innovative design also helps keep the fill evenly distributed.
Double stitching along the edges creates a durable seam. The lightweight cotton cover is soft and breathable.
The Helix Down and Feather Pillow comes in standard (20"x 28") and king (20" x 36") sizes. Helix offers a 1-year limited warranty and a 100-day trial. Shipping is free within the U.S.
PlushBeds Hotel Chamber Down & Feather Pillow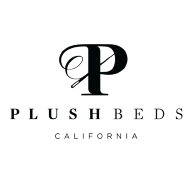 Fill:
550 fill power white duck down, feather fill
Side and back sleepers
Those who frequently experience neck pain
People who prefer the plush feel of a down pillow
100% cotton cambric shell is soft to the touch
White down outer chamber cradles the head and neck to relieve pressure
Mid-range feel balances support and cushion
Sleep Foundation Special Offer
Use this SleepFoundation.org link for the most current discount on PlushBeds pillows
The PlushBeds Hotel Chamber Down & Feather Pillow is a luxury product with hotel-like comfort to match. The softer outer chamber features 550 fill-power white down, which closely cradles the head and neck to alleviate pressure buildup. Meanwhile, a firmer inner chamber filled with a down and feather blend helps keep the head and shoulders aligned with the rest of the body. This pillow is also backed by a Responsible Down Standard certification, meaning the down filling was responsibly sourced with animal welfare in mind.
A shell made from 100% cotton cambric encases the pillow. The dense weave prevents feathers from poking through and escaping. Double stitching and German piping along the edges also make the pillow more durable. The pillow has a medium firmness, creating a balanced feel that supports the head while providing some contouring. This feel is best suited for side and back sleepers.
Most down pillows cannot be washed in household machines, but this product is fully machine-washable. Check that your washer is big enough to accommodate the pillow. Some down pillows have been known to damage washers with agitators. Wash in cold water and tumble dry on low.
Two sizes are available: standard and king. PlushBeds ships free to customers in the contiguous U.S. The company does not accept pillow returns for sanitary reasons, but each Hotel Chamber Down & Feather Pillow is backed by a 2-year warranty.
How to Choose a Feather Pillow
Feather pillows typically are softer than other types, making them ideal for sleepers who like to sink deeply into their pillows. That said, not all feather pillows are the same. Many vary in their feather/down ratio, which affects the amount of support they provide. Firmness, loft, and shape should be kept in mind when choosing a feather pillow.
Shoppers may also want to consider if the feathers or down are sourced ethically. Vegan shoppers may want to consider a down alternative pillow instead.
What to Consider When Purchasing a Feather Pillow
Some feather pillows contain all feathers or all down, while others may have a mix of the two. If you don't want your head to sink deeply into the pillow, you may prefer a pillow with more feathers than down, as this type of pillow tends to have more structure.
The Federal Trade Commission (FTC) mandates how companies label their feather and down pillows. The materials used to construct the pillow should be listed in the product description and on the pillow tags. Feathers and down are typically sourced from ducks or geese.
Fill
Feather pillows can contain down, feathers, or a feather/down blend. Pillows with 100% down can be harder to find and more expensive. Pillows with more feathers than down tend to be more affordable. Pillows that are filled with 50% to 80% down tend to balance the plush feel of down with the structure and support of feathers. Synthetic down alternative pillows are also available.
Sleeping Position
Your sleeping position and your pillow should work together to support your head, neck, and spine. The loft and firmness of the feather pillow you choose should help you maintain spinal alignment. Side sleepers usually benefit from a thicker, firmer pillow. Pillows with lower lofts are more suitable for individuals who sleep on their backs or stomachs.
Loft
Loft refers to a pillow's thickness. Choosing a pillow with the highest loft is not always optimal, as the ideal loft will depend on your sleeping position, mattress firmness, and body type. People who sleep on their sides typically need a higher loft than stomach or back sleepers.
When choosing a down or feather pillow, shoppers may want to consider the fill power of the pillow. Fill power is a measurement of density, indicating how many cubic inches one ounce of down takes up. A higher fill power can indicate a loftier pillow.
Support
Support refers to how well the pillow keeps the head, neck, shoulders, and spine in alignment. Given that your pillow provides about 20% of your total sleeping surface, this factor is essential in choosing the right pillow. For more support, you may want to consider a pillow that has more feathers than down.
Firmness Level
Down and feather pillows tend to be softer than other models, due to the nature of the fill material. That said, many manufacturers offer feather pillows in soft, medium, and firm options. There are several factors that indicate firmness, including construction and the ratio of down to feathers.
Pillows constructed with inner support chambers or additional feather fill may feel firmer than pillows filled exclusively with down. Loft or thickness may not be an accurate measure of firmness if the pillow has mostly down, which tends to be softer than feathers.
Pressure Relief
Pressure relief helps prevent neck and shoulder pain from developing by keeping the spine aligned. Sleepers may find that they sink into down and feather pillows more, which can put strain on the neck and shoulders. Memory foam and latex pillows tend to be more supportive and pressure-relieving.
Shape
Most feather pillows have a rectangular shape and are produced in standard sizes. Some vendors sell longer body pillows with feather and down fill. However, availability is limited. Due to the softness of feathers and down, this type of fill is typically not used for contoured or ergonomically shaped pillows. If you experience neck and shoulder pain, you may want to consider a foam or latex pillow instead.
Price
The price of a feather pillow will depend on its fill and construction. Pillows with higher down ratios will cost more, especially those with 100% down. Feather pillows with little to no down are generally more affordable, and may appeal to shoppers with limited budgets.
Quality Materials
Material quality affects multiple factors, including support, comfort, temperature, and moldability. High-quality down and feather fill is more likely to keep its shape over time.
The quality of the cover is also important. Most sleepers prefer a breathable cover that helps prevent heat retention. For feather pillows, a pillow cover that prevents the fill from escaping is ideal.
Moldability
Moldability allows you to shape a pillow so that it supports your head and neck as you sleep. Because down is softer than feathers, down pillows tend to be more malleable.
Temperature Regulation
In general, feather pillows don't sleep as warm as memory foam or other foam materials. That said, feathers and down act as natural insulation, and may sleep warm for some. A breathable cotton cover can help wick away heat and moisture for hot sleepers.
What Are the Pros and Cons of Feather Pillows?
Shoppers should consider potential benefits and drawbacks when shopping for a feather pillow. While feather pillows can provide a luxurious, lofty feel, this type of pillow may be too soft for some sleepers to get the support they need.
Pros
Cons

Softness: Feather pillows tend to be softer and more luxurious than other types of pillows.
Insulation: Feather pillows provide insulating warmth during colder seasons.
Accommodate Different Sleeping Positions: They can give adequate neck support for back and side sleepers. Stomach sleepers may benefit from the softness of a feather pillow.
Durability: Feather pillows tend to be durable, with an average lifespan of at least two to three years.
Moldability: These pillows are pliable and can conform closely, which is ideal for sleepers who like snuggling with their pillow.
Temperature Regulation: Feather pillows with breathable covers can help regulate temperature.

Allergies: Feather pillows may not be ideal for sleepers with allergies, as they can be harder to keep clean.
May Sleep Warm: Down and feather pillows are insulating, and pillows with more down may sleep too warm for some.
Maintenance and Ease of Cleaning: Feather pillows often require additional maintenance, including professional cleaning, airing out, and fluffing.
Lack of Support: Feather pillows can become flat and may not provide enough support for those who experience neck or shoulder pain.
Odor Potential: Feather pillows tend to emit a natural odor, especially when new.
Noise: Sleepers may hear light rustling sounds when moving the pillow or changing positions.
Who is Best Suited to a Feather Pillow?
People who sleep on their backs or sides and like to cuddle their pillow may prefer a feather pillow. Depending on the materials and construction, feather pillows can also be beneficial for hot sleepers.
Feather pillows may not be advantageous for people with allergies, those who awaken easily from noise, or consumers who prefer vegan products.
Feather pillows are particularly suitable for:
Side and Back Sleepers: People who like to sleep on their side or back may find feather pillows quite comfortable. Back sleepers tend to benefit from a medium loft pillow that conforms to the shape of their head and neck. Side sleepers typically need a high loft pillow that keeps the head and neck aligned.
Sleepers Who Cuddle the Pillow: Feather pillows can be ideal for side sleepers and others who like cuddling their pillow. Feather pillows are highly moldable. Sleepers can shape the feather pillow for the ideal sleeping position and preferences.
People Who Sleep Hot: Sleepers who easily get overheated at night may appreciate a feather pillow. Feathers trap less heat than other materials, which can help keep sleepers comfortable throughout the night. However, down is more likely to retain heat, which may make hot sleepers less comfortable.
Feather pillows are less suitable for:
Sleepers with Allergies: Pillows can attract dust mites, which may irritate allergies. Cleaning your pillow regularly can prevent the buildup of certain allergens, but feather and down pillows often require spot cleaning or professional cleaning. Allergy sufferers may consider a machine-washable down pillow or one with a down alternative fill for easier maintenance.
People Sensitive to Noise: Sleepers who are sensitive to noise or wake up easily might not like sleeping on a feather pillow. The quills sometimes make a rustling noise when they shift around, which may sound loud to sensitive sleepers.
Vegan Shoppers: Vegans and others who oppose using animal-based products should avoid feather and down pillows. These shoppers may want to consider a down alternative pillow instead.
Which Feather Pillow Sizes Are Available?
Feather pillows are typically available in the following sizes, though sizing and availability will vary between manufacturers.
Standard: Typically measuring 20 inches by 26 inches, standard is the most common pillow size. It also tends to be the most affordable. Standards fit well on twin, twin XL, or full mattresses. Couples who share larger beds can use standard size pillows as well.
Super Standard: This size usually measures 20 inches wide and 28 inches long. People who find standard pillows too small may prefer the super standard. This size is less common.
Queen: Queen size pillows are common. They typically measure 20 inches wide by 30 inches long. The queen size may be an ideal choice for sleepers who shift positions or move around during the night.
King: King pillows measure 20 inches wide and 36 inches long. Like the queen size, the king size suits sleepers who move around while sleeping. The larger size also makes it suitable for people who sleep on a king size bed, or those who like to have a backrest while sitting up in bed.
Body Pillow: Body pillows can be 54 inches or longer. Feather and down body pillows are less common, but many body pillows are filled with down alternative. A body pillow supports a variety of sleeping positions, especially for pregnant women or people who like snuggling with a pillow while sleeping.
There are additional considerations that shoppers should keep in mind when shopping for a feather pillow. These factors include budget, care and maintenance, and the difference between feather and down pillows.
Frequently Asked Questions About Feather Pillows
How much do feather pillows cost?
Many feather pillows cost between $25 and $75. Down pillows are more expensive, costing between $80 to $200 on average. Fill content and construction largely determine the price. With feather/down blends, the larger the down ratio, the more expensive the pillow will be. Down alternative pillows tend to be more affordable, and basic models usually cost between $20 and $30.
Can you wash feather pillows?
Most feather pillows can be washed, but make sure to read the label to determine what cleaning method to use. Some feather pillows are machine-washable with cold water or a delicate setting. Other pillows may need dry cleaning.

You can fluff some feather pillows in the dryer with a low heat or air fluff setting. Machine washing two pillows together can help ensure that the washing machine doesn't get out of balance.

Pillows of all types need cleaning at least every six months to prevent the buildup of dead skin cells, sweat, and oil.
How often should I replace feather pillows?
You may want to replace your feather pillow every two to three years. Using a pillow cover will help extend the life of the pillow. You should replace your feather pillow if it has one or more large stains that cannot be removed, or if the down and feather fill has been damaged by moisture.

It may also be time for a new pillow if you regularly wake up with neck or shoulder pain, headaches, or fatigue. Changing your preferred sleeping position is another reason to get a new pillow, as you may need one with a different firmness or loft. You should always replace pillows when they no longer give you the support you need. Regularly replacing your pillow is essential for hygienic purposes.
Where can I buy feather pillows?
You can find most standard, queen, and king sizes at brick-and-mortar and online stores. Most feather pillows are available at pillow and bedding manufacturers, department stores, or home furnishings retailers. Feather body pillows are harder to find.
Are feather pillows adjustable?
Feather pillows are not usually adjustable, as this would require the addition or removal of fill. That said, shoppers can often choose between several different loft or firmness options.

Since feather pillows are highly moldable and conforming, sleepers can also scrunch the pillow to their preferred shape. Fluffing the pillow regularly helps it maintain its loft and prevents flattening over time.
What is the difference between feather pillows and down pillows
Feather pillows and down pillows may differ in construction, materials, and price. Feathers make up the coarse outer plumage on birds. Down is the soft, insulating plumage found underneath the feathers. As a result, feather pillows tend to have more structure and support, while down pillows are softer.

Down typically retains heat more than feathers, making down pillows less suitable than feather pillows for people who sleep hot. Feather pillows tend to be more affordable than down pillows.
Still have questions?
Our product experts have extensive experience testing just about every sleep product on the market. Send an email to [email protected] or call us at (877) 672-8966 with your questions and we'll help you find exactly what you're looking for.
Thanks for the feedback - we're glad you found our work instructive!
If you're ready for more, sign up to receive our email newsletter!
Was this article helpful?
Thanks for the feedback - we're glad you found our work instructive!
Submitting your Answer...
Other Articles of Interest