Nearly Half of Parents Give Their Kids Melatonin for Sleep
A new study shows that almost half of parents give melatonin to their children to help them fall asleep.
The American Academy of Sleep Medicine (AASM) found that 46% of parents report giving melatonin to their children under 13, and 30% give it to their teens Trusted Source American Academy of Sleep Medicine (AASM) AASM sets standards and promotes excellence in sleep medicine health care, education, and research. View Source . Fathers are more likely than mothers to provide melatonin to their children and teens, and parents ages 25 to 34 are the most likely age group to give it to their children younger than 13. The AASM survey did not ask how often or how much melatonin parents give their kids.
Melatonin is a hormone the brain naturally produces that helps promote sleep. Melatonin supplements are sold over the counter, and their use as a sleep aid has increased markedly over the last several years Trusted Source JAMA Network JAMA and the Specialty Journals help readers stay up to date with the latest research, author interviews, apps, and learning courses. View Source .
It's estimated that 15-20% of children and teens have trouble falling and staying asleep Trusted Source AAP News & Journals Gateway AAP Gateway is the home of the American Academy of Pediatrics periodical publications. View Source . While getting good sleep is vital for children's overall health, it can also help them become more resilient and deal with stress better Trusted Source National Library of Medicine, Biotech Information The National Center for Biotechnology Information advances science and health by providing access to biomedical and genomic information. View Source .
The American Academy of Pediatrics (AAP) urges parents to talk to their child's pediatrician before giving kids melatonin. Dr. Sherri Neustein, a board-certified pediatrician, says that melatonin works for children but is not a long-term fix.
"Melatonin will get most children to sleep," she says. "However, it's meant to be used for a short time while creating better bedtime habits."
While studies on short-term use suggest that proper doses of melatonin are safe for children, there are still risks to consider.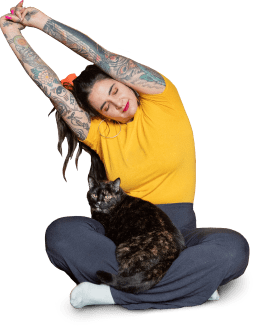 The Centers for Disease Control and Prevention recently reported a 530% increase in calls to poison control centers about children ingesting melatonin, many of them accidentally Trusted Source Centers for Disease Control and Prevention (CDC) As the nation's health protection agency, CDC saves lives and protects people from health threats. View Source . While most of these children showed no side effects, some experienced symptoms like headaches, dizziness, nausea, and daytime sleepiness, and some required hospitalization. Also, there is no reliable data about long-term use Trusted Source National Center for Complementary and Integrative Health (NICCH) NCCIH funds and conducts research to help answer important scientific and public health questions about complementary health approaches. View Source . Dr. Neustein notes that worries exist over the supplement's impact on growth and development during puberty.
Since melatonin is considered a dietary supplement, the U.S. Food and Drug Administration doesn't regulate it. Some melatonin supplements may contain different doses than marked on the label or even other ingredients, such as serotonin or cannabidiol (CBD) .
Dr. Neustein says she wasn't surprised by the survey results but adds they suggest a broader problem.
"The survey shows the amount of children today who are struggling with falling asleep," she says. "Lack of sleep can create problems like behavioral issues, attention difficulties, and even obesity."
Parents can take steps to reduce children's sleep problems. For one, cutting screen time before bed may help. Another recent AASM survey found that half of parents say their children's sleep disruptions are caused by video games. Another 44% blame them on social media. Trusted Source American Academy of Sleep Medicine (AASM) AASM sets standards and promotes excellence in sleep medicine health care, education, and research. View Source
Got a hot tip? Pitch us your story idea, share your expertise with SleepFoundation.org, or let us know about your sleep experiences right here.
Dr. Neustein stresses the importance of creating a regular bedtime routine, even if it takes patience.
"Bedtime rituals should happen at the same time each night and allow time for a child to transition to sleep," she says. "Some kids need a story or song, others a gentle massage or snuggle. Find what works for your child through trial and error."
Learn More About Sleep News
Other Articles of Interest