Melatonin Searches Spike Every Winter
At a Glance
Melatonin web searches on Google increased 36% from December 2021 to January 2022, as they have the past few winters.
Google searches for "sleep aid" also hit a five-year peak in January 2022.
West Virginia, Kentucky, and Mississippi are the states with the highest relative search volume for melatonin.
Melatonin's popularity has grown tremendously in recent years. According to a February 2022 analysis of 18 years of National Health and Nutrition Examination Survey data Trusted Source JAMA Network JAMA and the Specialty Journals help readers stay up to date with the latest research, author interviews, apps, and learning courses. View Source , use of the supplement increased 170 bps among U.S. adults between 2000 and 2018. We're also taking it in higher doses, the analysis says, with a September 2022 SleepFoundation.org survey placing the average dose at 4.8 milligrams.
When do we want it? Apparently, as soon as the calendar changes.
Google searches for the term "melatonin" have jumped each of the past five winters, peaking each January. According to Google Trends, melatonin searches grew 36% from late December 2021 to early January 2022, spiking again at the end of January.
So why are we so curious about melatonin in January? And what might it be telling us about how we sleep in the winter?
Wintry Mix: Sunlight Changes and Sleep
Clue No. 1 may lie in melatonin itself.
As a natural hormone that syncs our sleep-wake cycle to the light and dark parts of the day, melatonin helps set our circadian rhythms Trusted Source National Institute of General Medical Sciences (NIGMS) The NIGMS supports basic research that increases our understanding of biological processes and lays the foundation for advances in disease diagnosis, treatment, and prevention. View Source . Come late December, when winter solstice grants us the least amount of daylight we see all year, our melatonin triggers may get thrown off.
Got a hot tip? Pitch us your story idea, share your expertise with SleepFoundation.org, or let us know about your sleep experiences right here.
The lack of morning sunlight, thanks in part to the Northern Hemisphere tilting away from the sun during the winter, may shift the body's sleep-wake cycle Trusted Source National Library of Medicine, Biotech Information The National Center for Biotechnology Information advances science and health by providing access to biomedical and genomic information. View Source later in the day, explains Jeanne Duffy, Ph.D., a sleep-medicine scientist at Brigham and Women's Hospital in Boston and associate professor of medicine at Harvard Medical School.
Sarah Silverman, Psy.D., a behavioral sleep-medicine expert who treats patients in New York and Florida, adds that not getting enough natural sunlight, or "getting it at variable times throughout the week," alters the timing of your body clock. And keeping that clock regulated is vital to good sleep.
"Our internal circadian system, on average, is slightly longer than 24 hours," Duffy says. "We have to reset our system a little bit each day."
When that doesn't happen, we can't sleep. That's a pattern Faith Skeen, 33, of Harlingen, Texas, started seeing as a teenager.
"I was looking at the stars when I should have been sleeping," she says. "I found the constellation Orion and thought we were similar because we were both up every night in winter."
According to Google Trends, "melatonin" searches grew 36% from late December 2021 to early January 2022.
Duffy co-authored a recent study that showed Google searches for the word "insomnia" Trusted Source National Library of Medicine, Biotech Information The National Center for Biotechnology Information advances science and health by providing access to biomedical and genomic information. View Source increased by 58% during the first five months of 2020. The outset of the pandemic played a role, no doubt, with the time of year also contributing.
"I could imagine, in that situation, that people might be trying to use melatonin to try to fall asleep earlier," she says.
What Sleep Aids Are We Searching For?
So what's so special about melatonin, especially compared to other sleep aids?
For one, it's an over-the-counter supplement that requires no prescription — just $5 or so for a bottle. It's the most popular sleep aid on the market, with 27.4% of U.S. adults saying they use it regularly, according to a June 2022 SleepFoundation.org survey.
But it might not be the only sleep-related term that has a moment in January. Melatonin's search popularity in the early days of winter also mimics that of some other sleep topics.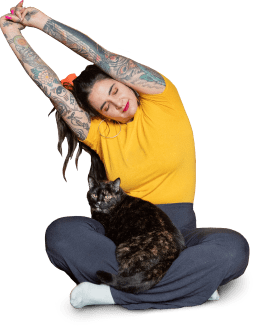 Google Trends indicates how many users searched for a specific term compared to all Google traffic in that time on a scale from zero to 100 . Searches for the term "melatonin" reached 99 or 100 on that scale four times in the past five years, in the weeks of Jan. 3, Jan. 24, and Jan. 21, 2021, as well as the week of Jan. 30, 2022.
Searches for the term "sleep aid" also reached their five-year peak the week of Jan. 30, 2022. The past few years, search volume for that term also increases in January and other winter months.
Similarly, although the phrase "how to fall asleep fast" has never exceeded single digits on Google's search scale, it has increased consistently in late December each year, matching melatonin interest. In the past five years, searches for that phrase increased 69% to 200% in the final weeks of the year.
Among sleep aids themselves, interest for melatonin and Benadryl — a brand name for the antihistamine/sedative diphenhydramine — dominate search volume. The search term "Benadryl" sees a spike in the early summer, likely because of its use as an allergy medication.
Searches for "Unisom," a brand name for the antihistamine doxylamine, also has had steady search interest in the past five years, with a 10% to 23% increase in the last week of December and the first week of January. But search volume for it, along with "valerian root" and "tranquilizer," do not reach the peaks that melatonin does in the winter.
West Virginia, Kentucky Lead in Search Volume
The thing about winter: It's not the same in all parts of the country. The same is true for melatonin-related search trends.
According to Google, the states with the highest relative search volume for "melatonin" in 2022 as of Dec. 27 were:
West Virginia
Kentucky
Mississippi
Tennessee
Arkansas
Alabama
Delaware
Ohio
Indiana
Michigan
Nebraska
Of those 11 states (Michigan and Nebraska tied for 10th-most volume), only Michigan and Ohio rank among the 11 states with the lowest amount of winter sunlight, according to the North America Land Data Assimilation System Trusted Source Centers for Disease Control and Prevention (CDC) As the nation's health protection agency, CDC saves lives and protects people from health threats. View Source . So it may not necessarily be a matter of sleepers replacing sunlight with a supplement.
West Virginia and Kentucky, however, have the second- and third-highest percentages of adult residents getting less than the recommended seven hours of sleep each night, among all states, according to the 2022 County Health Rankings & Roadmaps report . Like the rest of the East, both also experience their coldest temperatures of the year in January, along with Mississippi, Tennessee, Arkansas, and Alabama.
West Virginia, Mississippi, and Arkansas also comprised the top three states (albeit in different order) for melatonin search volume in winter 2021/2022 and in summer 2022.
Melatonin will not only potentially help you fall asleep more easily, but it will also help to shift your internal clock earlier."
What's more, general Google web searches for melatonin don't necessarily equate to melatonin purchases, either. Business Insider and others have cited Nielsen data calling out a 42.6% year-over-year increase in melatonin sales between 2019 and 2020, with other reports citing consistent growth month to month.
NOW Foods, which sells branded melatonin in various forms, says it saw no trend of increased melatonin sales in January 2021 or 2022, says Alana Horinko, NOW Foods senior public relations manager.
"Melatonin is, in general, a popular product," she says.
Of all sleep aids, it also may be the most likely to help with winter sleep issues, Duffy says. Which may be the root of the trend.
"Melatonin not only affects sleep, but it also has what we call chronobiological effects," she says. When used along with improved sleep hygiene, "it will not only potentially help you fall asleep more easily, but it will also help to shift your internal clock earlier."
Learn More About Sleep News
Other Articles of Interest