Fewer Than 2% Of Adults Are in a Sleep Divorce. But Do They Sleep Better?
52.9% of U.S. adult survey respondents who have started a "sleep divorce" say it improved their sleep quality. 1.4% of respondents have started a sleep divorce, or sleeping separately from their partner, and maintained it in the past year. Adults who have maintained a sleep divorce average 37 minutes of sleep more each night than when they shared a bed.
25.7% of adults who slept separately from their partner ended up sharing a bed again. Adults who have recoupled sleep 10 minutes more now than when they slept separately. 34.9% of people who recoupled at bedtime said they did so because they missed each other.
Nikki Gonzales has slept separately from her husband, Nathan, for the past year. Their schedules are different: She works at a startup, and he's a stay-at-home dad.
"He goes to bed much later than I do," says Gonzales, 35. "It works really well for us to have our own space."
"I think it's a social construct that we've made up that a couple should sleep together."
This practice often is called a sleep divorce, and it occurs when partners sleep in separate rooms or beds to ensure they get a good night's sleep. It gets a few headlines every Valentine's Day and has even crept into couples' wish lists when hunting for houses or apartments.
According to a January 2023 SleepFoundation.org survey of 1,250 U.S. adults, however, only 1.4% of us have started and maintained a sleep divorce in the past year. But 52.9% of those folks say that the arrangement has improved their sleep quality. They also report sleeping an extra 37 minutes each night since sleeping apart.
Flipside: The comfort of sleeping next to someone has benefits. A 2022 study showed a positive connection between sharing a bed, sleep, and mental health Trusted Source Oxford Academic Journals (OUP) OUP publishes the highest quality journals and delivers this research to the widest possible audience. View Source . And 25.7% of survey respondents who started sleeping separately ended up sharing a bed again, or recoupling.
So what sleeping arrangement helps couples sleep the best? We take a closer look at why folks sleep apart, who has recoupled, and how both situations affect sleep.
Sleeping Separately To Get Better Rest
Couples sleep apart for a variety of reasons, according to the survey. Among those who slept at least part of the time separately in the past year, relationship issues was the reason cited most, at 25.8%. Some 15% joined Gonzales in accommodating different sleep schedules.
But a sleep divorce can be a tool for a thriving, healthy relationship, says Wendy M. Troxel, Ph.D., a senior behavioral scientist at RAND Corp. and a SleepFoundation.org medical advisory board member.
"All these beliefs that we have [about sleeping apart] preclude us from even considering the possibility that maybe we'd actually sleep better [apart] and it'd be good for our relationship," Troxel says.
Regina Cross, 43, of Missouri, started sleeping apart from her husband during a pregnancy. They recoupled after their child was born but ultimately decided to return to sleeping separately.
"We realized that we both sleep better apart, and we have done that for more than nine years now," she says. "When we sleep, we're in different rooms, but we also maintain a pretty active intimate life."
Other factors may come into play. Menelik Tafari and his partner, London King, also started sleeping separately after the birth of a child. They've continued because of sleep issues that run in the family.
"My mom, my grandma, my father, me, and the baby all have sleep issues," says Tafari, adding that he and his partner intend to recouple at bedtime down the road..
About 30% of adults cite sleep issues as a reason they sleep apart, with 16.5% saying they disrupt their partner's sleep and 13.5% citing their partner's sleep issues.
It doesn't have to be permanent, Troxel says.
"Often, the way that couples finally start to problem-solve together effectively is to think less about [a sleep divorce] as being all-or-nothing or forever," she says.
Together or Alone?
For Emily Wilson of San Jose, California, separate beds are a seasonal thing. The 43-year-old and her husband, Chris, sleep separately for six weeks each year.
"My husband started getting really bad allergies, so we started [sleeping separately] every spring when he has allergies," Wilson says. "I'm a light sleeper, so it was definitely affecting me."
Her sleep improves, she says. For others, recoupling may lead to more sleep. Survey respondents who started sleeping together again reported sleeping 10 to 12 minutes more than when they slept separately. And about 40% of folks who've recoupled say their sleep quality also improved.
The top reason for people recoupling? They missed each other (34.9% of respondents).
Wilson says she relates, as she is eager to reunite with her husband after his allergies subside.
"There's tears of internal happiness," she says.
There is also a potential difference in how we fall asleep, depending on if we share a bed or not. Some 41.5% of survey respondents who share a bed all the time fall asleep within 20 minutes, considered average sleep latency, compared to 36.7% of people who have started sleeping separately.
The Secret Is Communication
Sleep discussions are important for maintaining a healthy sleep partnership, Troxel says.
"What's really important as a couple is to preserve and ritualize that critical time you spend together in bed before either of you falls asleep," Troxel says. "If you're a strong evening type, and your body's not ready to sleep at 10 p.m. you're just setting yourself up for failure to lie in bed and try to force yourself to sleep."
Jade Wu, Ph.D., a board-certified behavioral sleep-medicine specialist in Durham, North Carolina, says the conversation with her partner was simple.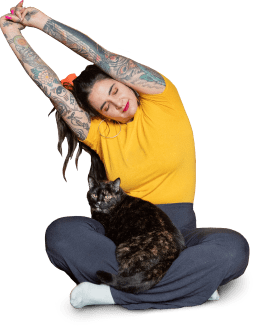 "I just said to my husband, 'I think this is how we should do it,'" says Wu, who started a sleep separation after the birth of their child. "I've definitely observed this becoming less stigmatized, as it should be, because there's nothing wrong with some things separately. I think it's a social construct that we've made up that a couple should sleep together. I don't think it's necessary."
Troxel says it is "pro-relationship behavior" to consider your bedmates' sleep needs, regardless of your bed situation.
"By forming a 'sleep alliance,' you both can get the sleep you need … so that you can be the best partners you can be," she says.
Wu agrees.
"If everybody can have better sleep health, whether it's separately or together, then just do whatever is best for your sleep health," she says.

Methodology
Sleep Doctor, the parent company of SleepFoundation.org, conducted the survey on the online platform Pollfish on Jan. 20, 2023. Results are from 1,250 survey participants in the United States (625 females and 625 males) who were ages 18 and older at the time of the survey and reported that they regularly shared a bed with at least one other person in the past 365 days. All respondents attested to answering the survey questions truthfully and accurately.
References
1 Sources
Fuentes, B, Kennedy, K, Killgore, W, Wills, C, Grandner, M, (2022) Bed Sharing Versus Sleeping Alone Associated with Sleep Health and Mental Health, Sleep, Volume 45, Issue Supplement_1, June 2022, Page A4.

https://academic.oup.com/sleep/article/45/Supplement_1/A4/6592562?login=false
Learn More About Sleep News
Other Articles of Interest