New Study Shows Insomnia More Common in COVID-19 Survivors
COVID-19 infection may have a large neurological and psychiatric impact on as many as one-third of its survivors.
A study published by Lancet Psychiatry finds that insomnia may be one of the most common neurological and psychiatric outcomes from COVID-19. Researchers evaluated the electronic health records of TriNetX, a global health research network, for approximately 236,000 patients, 10 years of age and older, who tested positive for COVID-19 from January 20, 2020 and were recorded as still alive on December 13, 2020 (see table for baseline characteristics). There was an estimated incidence of 14 neurological and psychiatric outcomes in the 6 months following a confirmed diagnosis of COVID-19, which included (but are not limited to) brain hemorrhage, stroke, muscle disease, dementia, mental health disorders, and insomnia. COVID-19 infection group's outcomes were compared with flu and other respiratory tract infection groups' outcomes.
Baseline Characteristics
| Characteristics | All Patients |
| --- | --- |
| Cohort size | 236,379 (100.0%) |
| Age range, years | 26.3-65.7 |
| Sex | |
| Male | 104,015 (44.0%) |
| Female | 131,460 (55.6%) |
| Other | 904 (0.4%) |
| Race | |
| White | 135,143 (57.2%) |
| Black, African-American | 44,458 (18.8%) |
| Unknown | 48,085 (20.3%) |
| Ethnicity | |
| Hispanic or Latino | 37,772 (16.0%) |
| Not Hispanic or Latino | 134,075 (56.7%) |
| Unknown | 64,532 (27.3%) |
Researchers found that approximately 34% of their COVID patient population experienced at least 1 of the 14 neurological and/or psychiatric outcomes. While 5.4% of all patients in the study experienced insomnia, the number only increased with infection severity and need for hospitalization. With only 5.2% of non-hospitalized patients experiencing insomnia, the number jumps significantly upon hospital-entry to 6% and again to 7.5% and 10% for Intensive-Therapy-Unit–admitted and encephalopathy patients, respectively. It should be noted, this trend—an escalation in incidence with increased infection severity—was seen throughout the patient population despite neurological or psychiatric outcomes experienced.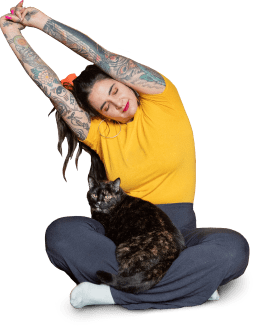 Researchers speculate that some potential reasons for the neurological attack is viral invasion of the central nervous system, blood clotting disorders, and/or the toll immune response can take on our nervous system. The risks for these particular diagnoses may be small, but spread across a population can prove to have massive repercussions.
This study is further shedding light on the long-term implications COVID-19 will leave in its wake, plus the need for a more robust healthcare system to meet the needs of its population.
Thanks for the feedback - we're glad you found our work instructive!
If you're ready for more, sign up to receive our email newsletter!
Was this article helpful?
Thanks for the feedback - we're glad you found our work instructive!
Submitting your Answer...
Learn More About Sleep News
Other Articles of Interest