Good Sleep Linked to Longer Life
Poor sleep can make us feel miserable and open us up to getting sick more often. But a new study suggests it can also impact our life expectancy. Getting a good night's sleep is one of eight lifestyle factors that can affect how long we live.
The researchers presented the study at the American Society for Nutrition's annual conference in Boston on July 24 . The scientists studied more than 700,000 U.S. veterans between the ages of 40 and 99 enrolled in the Million Veteran Program. To find links between the veterans' lifestyle habits and lifespan, they analyzed medical records and questionnaires compiled between 2011 and 2019. During that period, more than 30,000 of the veterans died.
The eight healthy habits the researchers looked at were being physically active, having a nutritious diet, getting good sleep, having no opioid addiction, never smoking, no regular binge drinking, managing stress, and having beneficial social relationships. The researchers calculated mortality rates for people who adopted from none to all eight lifestyle habits and for each habit adopted individually. They found that people with all eight healthy habits at age 40 would live more than 20 years longer than those who did not adopt any of these habits.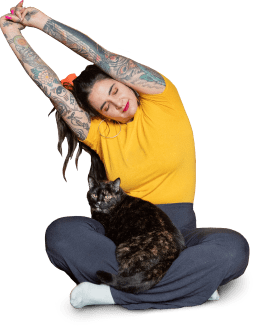 According to CNN, the researchers defined good sleepers as those who reported sleeping at least seven hours a night . That number aligns with the hours of sleep recommended by the American Academy of Sleep Medicine and Sleep Research Society Trusted Source National Library of Medicine, Biotech Information The National Center for Biotechnology Information advances science and health by providing access to biomedical and genomic information. View Source . These veterans also didn't report having insomnia. According to the study abstract, regularly getting good sleep resulted in an 18% reduction in the risk of death.
That effect was similar to managing stress levels and eating a healthy diet. The researchers told CNN that each beneficial lifestyle factor adopted added between 3.5 and 4.5 years to the life of a 40-year-old.
In a press release from the American Society of Nutrition, the researchers say they believe these effects are due to harmful lifestyle factors' links to chronic diseases, such as heart disease and type 2 diabetes. These types of conditions can lead to disability and death .
Since the study results have yet to be published in a peer-reviewed journal, they are considered preliminary. Sleep medicine expert Dr. Michael J. Breus, Ph.D., of Sleep Doctor, says he would need more details about the unpublished study to link its findings to real life. But he notes that previous research has shown that sleep disorders and lack of sleep can affect health conditions Trusted Source UpToDate More than 2 million healthcare providers around the world choose UpToDate to help make appropriate care decisions and drive better health outcomes. UpToDate delivers evidence-based clinical decision support that is clear, actionable, and rich with real-world insights. View Source .
Got a hot tip? Pitch us your story idea, share your expertise with SleepFoundation.org, or let us know about your sleep experiences right here.
"Those who don't get enough sleep on a regular basis can increase their risk of certain diseases and medical conditions. These include high blood pressure, heart disease and stroke. They also include kidney disease, obesity, and type 2 diabetes. Depression, anxiety, and other mental health disorders are also affected by sleep disorders," Dr. Breus says.
Adopting healthy sleep habits today can help encourage a good night's sleep. And many of the practices that improve sleep are ones that the study links to longevity. Regular exercise, eating right, managing stress, and limiting alcohol and nicotine use can help promote good sleep and a longer life expectancy.
Learn More About Sleep News
Other Articles of Interest