Wildfires and Smoke: How to Protect Your Sleep
Across the United States, cities are experiencing the hottest summer in decades. While increasingly hot temperatures have been an underlying concern for years, the summer of 2021 shattered heat records across the country. This heat leads to an increased danger of large wildfires, and several states have already seen wildfires erupt, including California, Colorado, Arizona, and Oregon. Of course, this wildfire season arrives after a record-breaking fire season throughout the western U.S. last summer.
To residents of these areas, wildfires are not only a threat to their homes and property, but also to their health. When the sky fills with smoke, so do lungs. These massive fires can lead to dangerously unhealthy air quality, which can also influence how well we sleep. With no signs of the dry, hot weather easing any time soon — and climate change making the West hotter and drier — it's important to understand how wildfires may pose a threat to a good night's sleep.
Why Wildfire Smoke Is Dangerous
Wildfires can pose a significant threat to our lungs. Smoke contains several respiratory irritants, such as particulate matter and hydrocarbons, but the greatest risk is from ultrafine particles that are inhaled during a fire. These particles can create nasal congestion and cause your eyes to sting and burn. The added risk of wildfires, as opposed to other types of smoke, is that they release thousands of airborne chemicals — many of which are toxic. Even if you're not close to the fire itself, these chemicals can travel several hundred miles.
Like all threats to our health and sleep, everyone will have different reactions to wildfire smoke inhalation; however, the CDC reports that there are several groups who are likely to be at a higher risk than others:
People with preexisting heart or lung diseases, particularly elderly people
Children, whose airways are developing, and who breathe more air per pound of body weight than adults
Pregnant women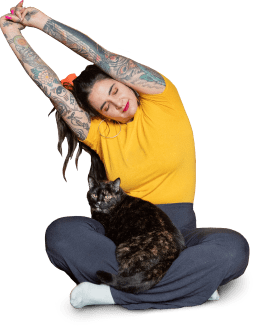 How Smoke Affects Your Sleep
The Global Burden of Diseases, Injuries, and Risk Factors Study 2015 identified air pollution as the leading cause of global disease burden and as the fifth mortality risk factor. Additionally, the World Health Organization attributes 4.2 million premature deaths worldwide to ambient air pollution.
Smoke from these large wildfires can increase air pollution to dangerous levels, and long-term exposure to dense air pollution can damage the central nervous system. These air particles infiltrate various parts of the brain that help us sleep well, including the frontal cortex and cerebellum. Inflammation is a common response when these parts of the brain are compromised, and this can result in constricted airways in both the throat and nose.
Increases in air pollution have also been shown to increase feelings of depression and anxiety, which are common reasons people lose sleep. For communities in the West, the stress of fires blazing in their backyards will likely have just as much of a mental toll as a physical one.
For those in those high-risk areas, high concentrations of smoke can trigger several symptoms. Knowing how to spot them is a crucial tool in order to prevent any serious damage:
Burning eyes
Wheezing or difficulty breathing
Chest pain
Fatigue
While these symptoms could easily apply to other conditions or illnesses, it's important to be aware if you're living in a high-risk area and experiencing these symptoms. Wildfire smoke can also trigger allergy-like symptoms, so consult with your health care provider if you're unsure about the causes of your symptoms.
Protecting Yourself From Wildfire Smoke
Creating the ideal bedroom environment is crucial to overall sleep quality, but in the case of a nearby wildfire, it's important to be aware of how the outside environment affects the inside of your house. There are several steps you can take to protect your home from dangerous air pollution:
Keep windows closed and turn off continuous ventilation systems. Air pollutants in wildfire smoke are slowly removed as the air inside your home makes contact with materials and surfaces. Slowing the air pollutant rate will help increase the removal process.
Invest in a home filtration system. Whether it's a forced air system or a standalone device, a home air filter can greatly improve air quality. The U.S. Environmental Protection Agency recently released guidance that provides valuable information about air cleaning technologies for homes.
Operate your system in "fan on" mode. Modern forced air systems can be operated in "fan" mode, in which the system moves air through the ducts and filters without heating or cooling it. Older thermostats may have a switch for "fan setting" with two options: "auto" and "on." Choose "on."
Wildfires have grown in size and scope over the last decade, and more people than ever are exposed to dangerous levels of smoke. If you live in an affected area, closely monitor your symptoms, take the appropriate precautions in your home, and seek medical care if you have trouble breathing.
Learn More About Sleep News
Other Articles of Interest