Best Mattress That Won't Sag
When you buy through our links, we may earn a commission. Products or services advertised on this page may be offered by an entity that is affiliated with us. Learn more.
When you spend money on a new mattress, it's natural to expect many years of sound sleep in return for your investment. Luckily, there are many reasonably priced models that guarantee a long lifespan as long as users properly care for them. Knowing what to look for can help you discern between good-quality builds versus mattresses made with cheap materials that might break down sooner.
We'll discuss how to choose a durable mattress and share recommendations for the best mattresses that won't sag.
Memorial Day Mattress Sales Are Here
Memorial Day is a great time to buy a mattress, with many mattress companies offering major discounts. Sales have already begun, so check our product reviews below for discount information. You can also head to our list of Memorial Day deals and discounts.
Product Details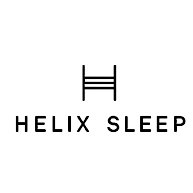 Price Range:
$699 – $1,449
Warranty:
10 Year, Limited
Trial Length:
100 nights (30-night requirement)
Sizes:
Twin, Twin XL, Full, Queen, King, California King
Sleepers weighing more than 230 pounds
People who frequently sleep along the edges of their mattress
Shoppers with limited budgets
Ultra-firm hybrid design delivers strong support and noticeable bounce
Thick coils reinforce the perimeter to reduce sinkage
Below-average pricing for a hybrid
Sleep Foundation Special Offer
25% off sitewide + 2 free Dream Pillows with mattress purchase
Why It's Best Overall
The Helix Twilight is one of the sturdiest and most affordable hybrid models we've tested in our lab. Although the mattress is specifically designed for side sleepers over 230 pounds, our tests also reveal sufficient support for back and stomach sleepers who weigh at least 130 pounds. Breathable construction, a sturdy perimeter, and comfortable bounce add to the Twilight's appealing design.
What It's Made Of
The Twilight begins with a top layer of memory foam, followed by a transitional polyfoam layer. These materials provide some cushioning, but they are dense and responsive enough to keep your body aloft. Pocketed coils and dense base foam make up the base layers. The perimeter is lined with thicker coils to push back against your weight, so you shouldn't notice any sinkage when lying along the edges or getting in and out of bed. A breathable cover encases the mattress. You can swap in a GlacioTex cover with heat-dissipating phase change material (PCM) for an extra fee.
We've rated the Twilight as firm, or a 7 on our 10-point firmness scale. The mattress measures 10 inches thick. Helix also offers an upgraded version of the mattress known as the Twilight Luxe, which builds on the initial design with an extra foam layer encased in a Euro-top cover, zoned coils that provide enhanced support to the midsection, and a cover made of moisture-wicking Tencel fabric.
How It Performed
Foam hybrids have a tendency to sleep hot, but the Twilight resists heat buildup thanks to its firm feel. You're less likely to sink into the mattress and lose surface airflow, and the coils generate enough airflow to maintain a comfortable core temperature. If you're a hot sleeper, we recommend upgrading to the GlacioTex cover — the PCM makes a noticeable difference in how cool the surface feels.
Ease of movement was another highlight during our tests. Most of our testers encountered little to no resistance when moving across the surface, and the reinforced perimeter should help you get on and off the mattress with relative ease.
In addition to a below-average sticker price, the Twilight comes with two free pillows and ground delivery is free to all 50 states. Your purchase includes a sleep trial that runs for 100 nights. If you decide to keep the mattress after the trial ends, you'll also receive a 10-year warranty against premature sagging and other structural defects.
Brooklyn Bedding Essential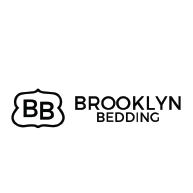 Price Range:
$532 – $1,132
Warranty:
10 Year, Limited
Trial Length:
120 nights (30-night requirement)
Sizes:
Twin, Twin XL, Full, Queen, King, California King
People who weigh up to 230 pounds
Couples
Shoppers looking for a hybrid mattress with approachable pricing
Dense foam over sturdy coils ensures excellent overall support
Adaptive comfort layer cushions the spine and reduces pressure
Below-average pricing for a hybrid model
Sleep Foundation Special Offer
DreamCloud flash sale! Get 25% off all products and accessories
Hybrids have quickly become one of the most popular mattress types, but the average model costs at least $1,200 in a queen size and price is a barrier to many shoppers. The Brooklyn Bedding Essential bucks this trend. The mattress features a minimalist yet high-quality design, and a medium firm (6) feel ensures both great support and wide appeal across different sleeper types, but it is more affordable than most competing hybrids on the market today.
What It's Made Of
The Essential begins with comfort and transitional layers of high-density polyfoam. This material is somewhat adaptive, so you'll notice some cushioning and contouring when you get into bed, but also supportive enough to keep your body on an even plane and help prevent uncomfortable sinkage. Robust coils and dense base foam provide additional stability. A breathable, quilted cotton-polyester cover encases the mattress.
How It Performed
Based on heat gun readings during our temperature control tests, the fabric effectively offsets heat retention from the foam layers. Another cooling component is the coil system, which promotes steady airflow throughout to maintain a comfortable interior temperature. Pressure relief was another testing highlight. Despite the limited contouring, the foam layers offer enough cradling to alleviate sore spots in the shoulders, hips, and other sensitive areas along the spine. The mattress earned high ratings from most of our testing team, with the most favorable feedback coming from side and back sleepers weighing up to 230 pounds.
In addition to its below-average pricing, the Essential qualifies for free ground shipping throughout the contiguous U.S. Brooklyn Bedding's sleep trial runs for 120 nights, and you may return the mattress for a full refund after sleeping on it for at least 30 nights. Should you decide to keep the Essential, it's further backed by a 10-year manufacturer's warranty.
Price Range:
$1,795 – $3,990
Mattress Type:
Innerspring
Warranty:
Lifetime, Limited
Trial Length:
365 Nights ($99 Return Fee)
Sizes:
Twin, Twin XL, Full, Queen, King, California King, Split King
Individuals who weigh up to 500 pounds
Those who sleep hot
People who frequently switch sleeping positions
Made with natural latex and organic cotton
Spinal zone wire provides targeted support for the lower back
Shipped with complimentary White Glove delivery and old mattress removal
Sleep Foundation Special Offer
Buy more, save more. Get up to $600 off.
An innerspring mattress with a firm (7) feel, the 15.5-inch Saatva HD is designed with heavy-duty elements engineered to support sleepers up to 500 pounds without compromising pressure relief. This is a strong option for shoppers who are willing to spend a little bit more money for a bed with superior support.
What It's Made Of
The Saatva HD has a breathable organic cotton cover certified by the Global Organic Textile Standard (GOTS). Quilted polyfoam adds extra padding with an integrated, hand-tufted Euro-top design. The comfort system also includes five-zone natural Talalay latex and memory foam. These layers contour to the sleeper and provide additional support to the lumbar area to help prevent pressure buildup.
The support core consists of a layer of thick 12.5-gauge innerspring coils. The coils feature a polyfoam encasement around the perimeter, allowing more usable surface area for sleepers. The layer also has a spinal zone wire for additional lumbar support.
How It Performed
The Saatva HD helps maintain spinal alignment for back and side sleepers over 130 pounds. It also supports stomach sleepers across all weight categories, and the combination of latex and springs helps facilitate movement.
This model stands out for its temperature neutrality. The latex is perforated with tiny holes to increase heat dissipation, and the innerspring support core allows air to flow freely.
The Saatva HD is available in the six standard mattress sizes as well as split king. Like Saatva's other mattresses, the HD is delivered with complimentary White Glove delivery and old mattress removal. Saatva offers a lifetime warranty and a 365-night sleep trial, with a nominal $149 return fee to cover handling costs.
Price Range:
$1,721 – $3,565
Warranty:
Lifetime warranty
Trial Length:
120 nights (30-night break-in period)
Sizes:
Twin, Twin XL, Full, Queen, King, California King, Split King
People with persistent shoulder, back, or hip pain
Hot sleepers
Those who carry a disproportionate amount of weight in their midsections
Available in three firmness levels and a dual-firmness option for split king
Excellent cooling thanks to Celliant-blend cover and steady airflow through the coils
Transitional layer is zoned to push back against heavier areas of your body
Sleep Foundation Special Offer
35% off sitewide + free accessories
If you're shopping for a new mattress with a partner, you'll need to take a few extra considerations into account. The Bear Elite Hybrid performed well in all testing categories associated with couples. Findings include consistent motion isolation, a sturdy perimeter, excellent temperature control, and good bounce for sex.
What It's Made Of
The Elite Hybrid's comfort system contains memory foam over transitional polyfoam. A cooling gel infusion in the top layer helps dissipate heat and keep you cool, while the transitional foam is divided into five firmness zones based on where most of your weight is concentrated. This helps ensure pushback for the torso and hips, and a gentler feel beneath lighter areas of your body such as the head and legs. The support core consists of pocketed coils and high-density base foam. Thicker coils around the perimeter help strengthen the edges, allowing you and your partner to use the entire surface for sleep and sex.
A cover made with Celliant fabric encases the mattress. Celliant is engineered to capture and release heat on contact, maintaining a cool-to-the-touch feel at all times. You can choose from medium (5), medium firm (6), and firm (8) feels for your Elite Hybrid. The mattress is also available in seven sizes, including a split king for couples who use king size adjustable beds. If you fall into that category, Bear allows you to choose a different firmness level for each side of the mattress.
How It Performed
We tested all three of the Elite Hybrid's firmness levels. The medium feel earned favorable ratings from side and back sleepers up to 230 pounds, but this model may be too soft for some. Those seeking extra support should consider the firm design, which was popular among our side sleepers over 230 pounds, and our back and stomach sleepers of at least 130 pounds. The medium firm proved to be the most balanced option, and received positive ratings from side and back sleepers across all weight groups.
Cooling is a major strength of this mattress. The cooling cover, gel-infused foam layer, and air-circulating coils work together to regulate your temperature and keep you comfortable throughout the year. The medium and medium firm models performed well during our pressure relief and motion isolation tests, while the firm model earned higher marks for edge support and ease of movement.
The Elite Hybrid is competitively priced and ground delivery is free throughout the contiguous U.S. Each order includes two pillows at no extra cost. Bear's sleep trial spans 120 nights in length, and includes free shipping on returns. Those who keep their mattress receive a lifetime warranty covering various defects as long as they retain original ownership. An accidental protection plan against stains and other types of physical damage is available for an additional fee.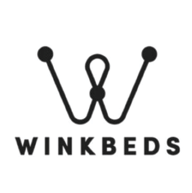 Price Range:
$1,349 – $2,199
Mattress Type:
Innerspring
Warranty:
Lifetime, Limited
Trial Length:
120 nights (30 night requirement)
Sizes:
Twin, Twin XL, Full, Queen, King, California King
Back and stomach sleepers
Those who tend to overheat in bed
People who have trouble getting in and out of bed
Exceptionally supportive design intended for sleepers who weigh at least 230 pounds
Zoned latex and coil layers provide enhanced support for heavier areas of the body
Consistent cooling thanks to steady airflow and breathable Tencel cover
Sleep Foundation Special Offer
Get $300 off all mattresses
The WinkBed is available in four firmness options, but the WinkBed Plus caters specifically to sleepers who need enhanced support. We found the sturdiness of this hybrid model also makes it a great option for sleepers who need extra support to reduce back pain during sleep.
What It's Made Of
As a mattress designed for people who weigh more than 230 pounds, the WinkBed Plus begins with a top layer of high-density polyfoam and a second layer of zoned latex. Both of these materials are highly responsive, adding extra bounce to the surface and reinforcing the firm (8) feel. A Euro-top surface adds some plushness for comfort without sacrificing the Plus's supportive qualities.
The support core contains 7.5-inch pocketed coils in a zoned arrangement. Thicker coils lie beneath the midsection to provide push-back and prevent sagging around the sleeper's heaviest areas. The coils are also bolstered along the perimeter to reduce sinkage when you lie near or sit along the edges. A cover made of breathable, moisture-wicking Tencel fabric encases the mattress.
How It Performed
The WinkBed Plus performed well across the board during our hands-on tests – no small feat for a mattress this firm. The testers who felt most comfortable were those weighing more than 230 pounds, but the Plus also fared better than expected with lighter sleepers. This was especially true of testers who primarily use the back and stomach positions.
The latex retains very little heat, air flows freely through the coils, and the Tencel cover is both breathable and absorbent. As a result, the Plus is a great choice for people who frequently sleep hot or sweat in bed. The zoned coils also provide excellent push-back to ensure little to no sinkage around the torso and hips, as well as superior perimeter protection.
WinkBeds offers free ground shipping throughout the contiguous U.S. Each order comes with a 120-night trial. If you find the Plus too firm, you may exchange the mattress for a model with a different firmness level at no extra charge. WinkBeds are backed by lifetime warranties.
What It's Made of
The Evolution 15's comfort system features a Euro-top containing four individual foam layers. Each layer is progressively denser from top to bottom, so you'll notice some plushness when you get into bed and a cradling feel as your body settles. All four foams have an open-cell composition, so bothersome heat retention shouldn't be a major issue. A graphite gel infusion in the second layer delivers additional cooling.
The support core consists of pocketed coils in a zoned arrangement. Thicker coils push back against the extra weight in your chest, stomach, and hips, while thinner coils create a gentler feel for lighter areas of your body. Extra perimeter reinforcement also means the mattress won't sag when you lie or sit along the edges. The Evolution 15's cover is made of organic cotton woven with cooling ArcticTex fabric.
How It Performed
Our team tested each of the Evolution 15's three firmness levels. The medium (5) feel was most comfortable for our side sleepers weighing up to 230 pounds, and back sleepers under 130 pounds. At the other end of the spectrum, the firm (8) model provided adequate support for our back and stomach sleepers weighing at least 130 pounds. If you're looking for something in the middle, we recommend the medium firm (6) design.
Temperature control proved to be a major strength of the mattress during our tests. We detected little to no heat buildup on the medium firm and firm models. While the medium design absorbed slightly more heat, none of our team members felt uncomfortably warm. Our testers also found that the Evolution 15 isolates motion and alleviates pressure better than the average hybrid mattress. We attribute these qualities to the deep, multi-layer foam comfort system.
Nolah offers free ground shipping throughout the contiguous U.S. and you'll receive a pair of pillows with your mattress order at no extra cost. The Evolution 15 comes with a 120-night sleep trial, but you can opt out of the trial and cut your up-front costs by as much as $150. The standard manufacturer's warranty covers structural defects for as long as you retain original ownership. You may purchase additional coverage for stains and spills for 10 years.
Important mattress qualities for couples include consistent motion isolation, sturdy edge support, and enough responsiveness for sex. The Emma CliMax Hybrid checks all of these boxes. Designed specifically for co-sleepers, the mattress is also fairly robust and resistant to sagging thanks to its medium firm (6) feel and sturdy support layers.
What It's Made of
The CliMax Hybrid begins with a polyfoam comfort layer. The foam's open-cell composition promotes air circulation to help keep the surface cool. A memory foam transitional layer provides additional cushioning, but also highly supportive thanks to a five-zone configuration that pushes back against extra weight in your torso and hips.
Unlike most competing hybrids with standard coil systems, the CliMax Hybrid opts for minicoils over thick base foam. This makes the mattress feel somewhat bouncy without generating excessive motion transfer. Another notable aspect of the mattress is ease of cleaning, as the cover can be unzipped, removed, and machine washed if stains occur.
How It Performed
Our testing team awarded favorable ratings to the mattress across different body type and sleep position groups. Side sleepers between 130 and 230 pounds and back sleepers under 130 pounds were particularly impressed, but we expect most people weighing 230 pounds or less to feel comfortable and sufficiently supported.
The CliMax Hybrid's unique design allowed it to excel in most of our performance categories. These include consistent motion isolation and strong pressure relief, which we've attributed to the thick foam layers, and above-average cooling thanks to the open-cell top layer and steady air circulation through the coil system.
Emma offers free ground shipping throughout the contiguous U.S. The company's 365-night sleep trial is one of the longest in the online mattress industry, ensuring ample opportunity for you and your partner to test out the CliMax Hybrid and decide if it meets your needs. If you decide to keep the mattress after the return period ends, you'll also receive a 10-year manufacturer's warranty covering various structural and material defects.
Why You Should Trust Us
Finding a mattress that will stand the test of time can be a challenging task, especially since many newer manufacturers don't yet have a proven track record. Our experts are well-versed in mattress construction, and our vast experience has helped us learn how to identify well-built designs with a long-expected lifespan.
We back our recommendations with an extensive testing process during which we analyze every facet of the mattress, including how it performs for people with different body types and preferred sleep positions. Because sleepers over 230 pounds exert more pressure on mattresses, our team incorporates sleepers in this weight range as well.
Other Mattress Guides
If you're still concerned about finding the perfect mattress for your needs, take a look at our guides broken down by mattresses that help address specific issues.
What Causes a Mattress to Sag?
Over time, foam breaks down and coils lose their ability to spring back to their original shape. Both of these issues can result in sagging. Most mattresses will sag eventually, but the quality of construction and materials can accelerate or delay the occurrence.
Premature Sagging vs. Normal Wear and Tear
There are two primary components to a mattress: the comfort system and the support core. Ultimately, every layer of the mattress affects its propensity to sag. The comfort system is more prone to localized body indentations, whereas the support core can cause broader structural problems.
Support Core: The support core is usually made of sturdy materials such as steel springs or high-density polyfoam, which are designed to withstand repeated use before they start breaking down.
Mattresses with low coil counts or low-quality steel are quicker to lose their elasticity, and they generally sag sooner than higher-quality builds. A hybrid mattress made with low-quality coils may only last 5 to 6 years, whereas a better-quality base may lengthen the expected lifespan up to 8 or 10 years.
Likewise, low-density polyfoam with thinner cell walls and more air pockets is more susceptible to sagging. Lower quality all-foam models can break down as soon as 2 or 3 years after purchasing, whereas better models may last up to 7 or 8 years.
Comfort System: The comfort system tends to include softer materials such as memory foam, which can break down sooner and develop permanent indentations. Additionally, mattresses with thicker comfort sections may be more vulnerable to forming body impressions. To a certain extent, this wear and tear is considered a normal part of mattress use. Sometimes, manufacturers add firmer transitional layers to reinforce the softer layers on top.
Most manufacturers don't cover sagging and body indentations under warranty unless they reach a certain level, such as 1-inch indentations that are visible even when no pressure is applied. If your mattress has body impressions that are not covered by the warranty and you find they affect the mattress' ability to provide pressure relief, you may be able to compensate by using a mattress topper.
Although the warranty length and terms do not always correspond to the quality of the mattress, these can be a good indication of how long the manufacturer expects the bed to last. Warranties that cover body impressions of at least 1 inch⁠ — as opposed to impressions of 1.5 or 2 inches ⁠— indicate that the construction will likely prevent premature sagging.
Similarly, longer warranties of 15 or 20 years imply that the mattress may last longer before needing to be replaced. These models are often more expensive up-front, but the price may be worthwhile if it saves you the cost of buying another new mattress within that time frame.
How to Choose a Durable Mattress
There are several indications that hint at when a mattress may start sagging, such as the price, the type of materials, and the firmness level. When purchasing a mattress, you should also consider factors that influence the overall comfort, such as temperature regulation and motion isolation, as well as whether the mattress design is appropriate for your body type and sleeping position.
What to Look For in a Mattress That Won't Sag
Mattress shopping can be overwhelming, as every manufacturer has its own terms to describe proprietary materials. Understanding how the different mattress components contribute to its overall feel and performance can help you narrow down your choices and find a bed suitable for your needs.
Price
Mattress price is an easy way to weed out low-quality mattresses. While prices can vary according to brand, special features, or organic certifications, a cheap mattress will generally sag sooner. These beds may be suitable for guest rooms, but they likely aren't designed to withstand regular use.
Sleeping Position
Proper spinal support is important no matter what sleeping position you prefer. However, a sagging mattress may be most uncomfortable for stomach sleepers if it allows the midsection to sink in too much. Back sleepers also require a reliable surface to support the lumbar spine.
Quality Materials
Mattresses built with natural materials such as latex and wool tend to outlast other materials. When assessing the quality of your mattress, note the coil count, the coil gauge or thickness, the foam density, and any vulnerable points that may be more susceptible to premature sagging, such as convoluted polyfoam. Look for manufacturers that are transparent with their specs.
Firmness Level
The right firmness level for you depends on your body weight and primary sleep position. Broadly speaking, firmer mattresses tend to be more resistant to body impressions, although there are many exceptions as this also depends on the materials used. Stomach sleepers and individuals who weigh more than 230 pounds may find that a firm (7) or extra firm (9) mattress offers longer-lasting support.
Pressure Relief
Pressure relief is a key factor for all sleepers, especially for side sleepers and those who weigh under 130 pounds. These sleepers can experience pressure points where the hips and shoulders make contact with the mattress, so they benefit from having cushioning materials in the comfort system. High-density memory foam, natural Talalay latex, and wool are examples of pressure-relieving materials with a long-expected lifespan.
Motion Isolation
For people who sleep with a partner, it's important to find a mattress that doesn't transfer motion across the bed. All-foam models and hybrids with individually wrapped coils tend to perform well at motion isolation.
Temperature Regulation
Temperature neutrality is especially relevant to hot sleepers and those who live in warm climates. Mattress manufacturers use many techniques to fight against heat retention. For example, mattresses can include moisture-wicking covers, and foams may be perforated or infused with gel beads designed to draw heat away from the bed's surface. Innerspring cores also perform well at temperature neutrality, as their construction allows air to flow freely through the coils.
Edge Support
Whereas hybrid and innerspring models usually feature a reinforced perimeter, foam and latex models may compress significantly when weight is placed on the edges of the bed. Weak edge support can significantly limit the usable surface area, so it's an important consideration for people who like to sit on the edges, partners who share a smaller bed, or those who have trouble getting in and out of bed. Foam mattresses may break down sooner, so if you value edge support, consider a bed with a firmer, thinner comfort system.
Contouring
Contouring refers to a material's ability to mold itself to the sleeper. Mattresses that contour more closely tend to provide better pressure relief, but they may be more apt to develop body impressions over time. Ideally, the comfort system should provide a certain level of contouring, while the transition layers and support core help bolster spinal support and enhance durability.
Mattress Type
Mattresses are classified into different types according to the primary materials used in their construction. While every model is unique, the mattress type plays a significant role in its performance and durability. Latex and hybrid mattresses often outperform foam and innerspring models when it comes to durability.
Mattress Types
The primary mattress types include hybrid, innerspring, foam, latex, and airbed. Mattress type is mainly determined by the materials used in the support core. While a mattress type can describe general characteristics, there can also be variations from model to model depending on the design and the quality of the materials.
Hybrid
Hybrid mattresses combine a substantial comfort system with an innerspring core, which is typically made with pocketed coils to reduce noise and motion transfer. The comfort layers may incorporate polyfoam, memory foam, latex, wool, cotton batting, microcoils, or other pressure-relieving materials.
Hybrid mattresses offer better pressure relief than classic innerspring models, and they also tend to boast sturdy edge support and strong breathability due to the coil layer. This makes them ideal for hot sleepers and those who enjoy using the full surface of the bed.
When looking for a hybrid mattress that won't sag, aim for a minimum of 1,000 coils in a queen size and dedicated reinforcement around the perimeter. In the comfort system, high-density foams or natural materials like wool or latex are usually the most durable.
Innerspring
Sleepers who favor bounce, edge support, and airflow may be interested in an innerspring model. This mattress type is made almost exclusively of tempered steel coils, with little to no comfort system. These features make innerspring mattresses suitable for stomach sleepers but less suitable for side and back sleepers.
The durability of an innerspring mattress can vary greatly depending on the type, the gauge, and the total number of coils. Thicker-gauge coils and designs such as offset coils can withstand more pressure without losing their resilience. By contrast, older designs such as Bonnell coils may start sinking sooner.
It's good practice to ensure your mattress has an appropriate coil count for the type of coils used, though several other factors influence a mattress' performance. Similarly, coils may have different functions depending on their gauge and placement in the mattress. Many manufacturers use thicker low-gauge coils to strengthen the edges and thinner high-gauge coils for the hips and shoulders.
Foam
Foam mattresses contain polyfoam, memory foam, latex, or textiles in the comfort system and sit above a polyfoam support core. Ideally, the support core uses durable high-density polyfoam with a density of at least 1.8 pounds per cubic foot (PCF).
Couples often prefer foam mattresses because the lack of springs allow less motion to transfer to the other side of the bed when one person moves. Models with memory foam in the comfort layers also offer unparalleled pressure relief for side sleepers and individuals under 130 pounds. Sleepers over 230 pounds, however, may find that foam mattresses lack sufficient support.
In addition to the foam density and quality of the materials used, the thickness of the comfort system can also affect a mattress' lifespan. Thicker comfort systems are more likely to develop body impressions, especially if they are made with low-quality materials.
Latex
Natural latex is made from sap found in rubber trees, which is whipped into a froth and baked using either the Dunlop or the Talalay process. Dunlop latex tends to be denser on one side, whereas Talalay is more buoyant and uniform. Latex can also be made synthetically using petrochemicals.
Natural latex is considered one of the most durable mattress materials, making it highly resistant to sagging. It can be used in the comfort or support layers, and it is often aerated with pincore holes to improve breathability. Mattresses made with certified organic latex may be appealing to sustainably minded shoppers.
Airbed
Airbeds use air chambers as the support core, which can often be inflated or deflated by the user until they reach the desired firmness level. Provided there are no leaks in the air chambers, this system should be protective against sagging as more air can always be added to increase the firmness setting.
Sleepers who want adjustable firmness levels or couples with differing comfort preferences may be interested in an airbed, as each side of the bed generally includes its own customizable air chambers. Airbeds may have additional layers of polyfoam, memory foam, or other materials to supplement the air chambers as well.
Extending the Lifespan of Your Mattress
By adopting a few proactive habits, you can help keep your mattress in tip-top shape for a longer period of time and delay when you need to invest in a new one.
Use a Mattress Protector and Clean Regularly
A mattress protector is a thin, waterproof membrane designed to protect your mattress against spills and stains. Not only does this help prevent accidental damage to your mattress, it can also prevent you from inadvertently voiding your mattress warranty, as most manufacturers won't cover mattresses with visible stains.
Rotate Your Mattress
Most mattresses sold today aren't designed to be flipped. However, you can delay the onset of permanent body impressions by rotating the mattress head-to-foot every 3 to 6 months.
Use Proper Support Under The Mattress
A proper foundation is essential for keeping your mattress supported and preventing pressure points from improper spinal alignment. Consult the manufacturer's website or the warranty terms to find out what type of base is recommended for your model. Generally, a solid or a slatted foundation will offer sufficient support. You may need to ensure the slats are close enough together to prevent sagging. A full mattress or larger may require additional support in the center of the bed.
Frequently Asked Questions
What are the pros and cons of a gel mattress?
Gel mattresses aim to offer a cooler sleep experience, which can raise the price-point compared to regular foam mattresses. Gel foam is a good option for sleepers who like the pressure-relieving, motion-isolating feel of memory foam or polyfoam but don't like sleeping hot.

Because gel must be added to either memory foam or polyfoam, gel mattresses may not be attractive to shoppers who prefer natural materials or those who are sensitive to off-gassing smells.
What kinds of gel mattresses are available?
As gel foam is meant to be used in the comfort layers, gel mattresses can come in either hybrid or all-foam models. All-foam models have a high-density polyfoam support base, whereas hybrid mattresses have an innerspring base that is often made with pocketed coils. More rarely, shoppers might see airbed models with gel foam comfort layers over an inflatable air chamber.
How much does a gel mattress cost?
The average price of a gel mattress runs from about $800 to $2,000, though there are plenty of models that fall outside of this range. Foam mattresses are among the cheapest options, while hybrids may be more expensive. Although gel foam is more expensive than regular memory foam or polyfoam, gel mattresses usually cost less than natural latex mattresses.

Pricing can change depending on the brand, the design of the mattress, the quality of the materials, and the shipping and return policies. If you want the feel of gel foam but not the investment in a new mattress, a gel foam mattress topper may also be an option.
How long does a gel mattress last?
On average, buyers can expect a foam or hybrid mattress to last 6 to 8 years if properly cared for.

With all mattresses, the comfort system generally starts to break down before the support core. As a comfort layer, gel foam is not the most durable material, especially in its plusher iterations. However, regularly rotating the mattress from head to foot can delay the onset of permanent body indentations. Using a mattress protector can also help extend the lifespan by shielding the material against accidents.
Still have questions?
Our product experts have extensive experience testing just about every sleep product on the market. Send an email to [email protected] or call us at (877) 672-8966 with your questions and we'll help you find exactly what you're looking for.
Thanks for the feedback - we're glad you found our work instructive!
If you're ready for more, sign up to receive our email newsletter!
Was this article helpful?
Thanks for the feedback - we're glad you found our work instructive!
Submitting your Answer...
Other Articles of Interest