Do You Really Need a Top Sheet for Your Bed?
The top sheet is perhaps the most controversial article of bedding. Some people can't imagine sleeping without one, while others find it unnecessary.
Also known as a flat sheet, the top sheet lies directly over you and underneath a comforter. A top sheet functions as a barrier between your skin and the comforter, helping to keep the bed more hygienic. It may also replace a comforter or blanket during the warmer seasons.
Top sheets are uncommon in Europe, but they are standard in the U.S. However, this trend is changing as more and more Americans forgo top sheets.
We cover the pros and cons of using a top sheet and shed light on the debate.
What Is a Top Sheet?
A top sheet is a thin layer of fabric that creates a barrier between the sleeper and their comforter. A comforter or duvet stays more hygienic when used with a top sheet, since the sheet shields against sweat, oil, dead skin cells, and dust mites.
Most sheet sets include top sheets, but you can also purchase them individually.
Benefits
Comforters and duvets are often difficult to launder. Some are dry clean only, and machine-washable options may be too bulky to fit in your home washer. A top sheet helps keep a comforter or duvet clean longer. Since top sheets are much easier to wash, you can refresh your sleep surface more often with less hassle. Not having to wash your comforter as frequently also extends its lifespan.
Additionally, top sheets can be used instead of a comforter during the warmer months. Those made from lightweight and breathable fabrics are especially beneficial for people who experience night sweats or hot flashes. At the same time, top sheets can help you stay warm when used with a comforter during cold seasons.
Drawbacks
Top sheets don't always stay put, which defeats the purpose of protecting your comforter. A tangled sheet can also be irritating to wrestle with while you're trying to sleep.
Even a thin sheet may be one layer too many for those who overheat at night. Plus, some sleepers prefer the silky or plush feel of their duvet against their skin.
Top sheets also add an extra step to making a bed.
Top Sheet

Pros
Cons

Protects and extends the life of your comforter or duvet
Easier to clean than bulkier bedding
Helps with temperature regulation
The feel might be preferable to a comforter or blanket

Doesn't always stay in place
A tangled top sheet can feel uncomfortable
An extra layer may be uncomfortable for hot sleepers
Adds another step to making the bed
Top Sheet vs. Fitted Sheet
Also called a bottom sheet, a fitted sheet goes directly over the mattress. Unlike a top sheet, a fitted sheet has an elasticized perimeter that tucks underneath the mattress to anchor it in place. While a top sheet protects your comforter, a fitted sheet shields your mattress from sweat, oil, dirt, dust mites, and skin cells.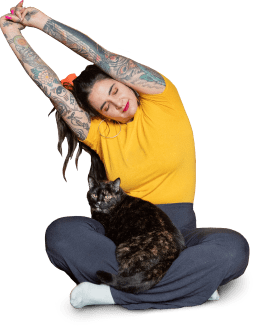 Top Sheet Materials
Top sheets come in a range of materials, just like any other type of bedding. Every fabric has a unique feel and different properties. Some are more seasonally versatile, while others are better suited to either cold or warm climates.
Cotton
Cotton sheets dominate the market because of the natural fiber's softness and breathability. A top sheet may use a common weave, such as sateen or percale, or it may be knit. Each variation affects the texture, performance, and quality. Thread count also determines the sheet's weight, durability, and suppleness.
Cotton sheets come in a variety of price-points to suit any budget. Supima and Egyptian cotton are extra-long staple varieties known for their softness and durability, but they usually come at a premium price-point. Shorter staple varieties tend to be more affordable.
Cotton top sheets are an excellent choice for hot sleepers and those who prefer natural materials.
Linen
Made from flax fibers, linen sheets have a coarser texture that softens over time with washing. Linen is naturally breathable, but it also insulates well during colder months. This makes it a good year-round option.
Linen sheets have a distinct lived-in appearance. Some people find linen sheets rough even with repeated washing. However, the tradeoff is exceptional durability.
Linen sheets are especially popular with hot sleepers due to their breathability and moisture control, but they tend to carry a higher price tag.
Silk
Constructed from the cocoons of silkworms, silk sheets are valued for their smooth and supple texture. They also have a slight sheen and fluid drape. Silk naturally wicks away moisture and allows airflow, helping sleepers stay cool during warmer seasons.
Shoppers should note that silk sheets are on the pricier side, and they're usually more difficult to care for. However, they may be worth the investment for hot sleepers and those with sensitive skin.
Flannel
Flannel is typically made from wool, cotton, polyester, or a blend of those materials. The fibers are brushed to increase softness, creating a distinctly cozy feel that works well for colder seasons.
Flannel sheets are generally quite durable, but they tend to pill. While they can help reduce heating costs during the winter, most sleepers prefer a lightweight option for summer. However, a flannel top sheet may be too heavy for hot sleepers regardless of the season.
Learn More About Best Bedding
Other Articles of Interest