New sheets can provide an upgrade to your sleep space. Ill-fitting sheets, on the other hand, can look and feel messy. Along with fabric type and design, size is an important consideration when shopping for new bedding.
We'll cover standard sheet dimensions and how to measure your mattress to find the best-fitting sheets. We'll also discuss material options, care guidelines, and where to find sheets for nontraditional bed sizes.
Bed Sheet Sizing Chart
| | Mattress Dimensions | Fitted Sheet Size | Flat Sheet Size | Duvet Cover Size | Bed Skirt Size |
| --- | --- | --- | --- | --- | --- |
| Crib | 28" x 52" | 28" x 52-54" | N/A | 45" x 60" | 28" x 52" |
| Twin | 38" x 75" | 39" x 76" | 72" x 102" | 74" x 98" | 39" x 75" |
| Full | 54" x 75" | 54" x 75" | 96" x 102" | 80-90" x 89-94" | 54" x 75" |
| Queen | 60" x 80" | 60" x 80" | 92" x 108" | 88-90" x 90-94" | 60" x 80" |
| King | 76" x 80" | 73" x 80" | 110" x 114" | 104" x 90-94" | 78" x 80" |
| California King | 72" x 84" | 73" x 85" | 111" x 114" | 114-116" x 96-100" | 72" x 84" |
What's in a Set of Sheets?
Sheets are commonly sold in sets, but shoppers can also purchase individual pieces separately. Most sets include:
Fitted sheet: This bottom sheet fits directly over a mattress and is typically elasticized to hold it snugly in place. A fitted sheet is meant to protect your mattress while also providing a soft sleeping surface.
Flat sheet: A flat sheet goes on top of the fitted sheet and is meant to cover you and act as a barrier between you and the comforter. The sheet can drape loosely or fit snuggly by tucking the bottom and sides underneath the mattress.
Flat sheets help regulate temperature to keep sleepers comfortable. Some fabrics are more breathable, while others are more insulating. Flat sheets also keep a bed more hygienic since they are easier to clean than duvet covers.
Duvet cover: From the French word meaning "down," a duvet is a two-piece blanket used for comfort and warmth. The fabric shell contains a fluffy insert made from materials like down, feathers, or polyester.
Duvets offer plushness while protecting your sheets and mattress from sweat, stains, and accidents. They also help with temperature control, as lightweight duvets wick away heat, while heavier models provide insulation.
Bed skirt: If you use a box spring as a foundation for your mattress, a bed skirt serves both an aesthetic and a functional purpose.
A bed skirt is decorative fabric that drapes over a box spring, which is a type of mattress foundation. Bed skirts are designed to conceal the box spring and anything stored beneath the bed. Some people use bed skirts to ward off dust bunnies, also known as dust ruffles.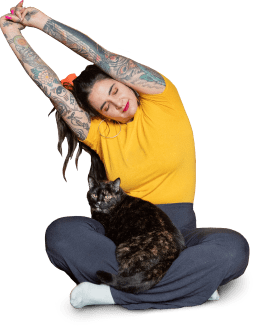 What to Consider Before Buying the Right Size Sheets
It's essential to know your mattress size if you want properly fitting sheets. However, if you didn't purchase your bed, it can sometimes be tricky to tell the difference between certain sizes, such as a full and a queen.
While mattress length and width dimensions are generally standard, the height can vary significantly depending on the model. Fitted sheets come in different pocket depths to accommodate a range of mattress profiles. Not factoring in your mattress height can result in excess fabric or ripped sheets, so it's important to take good measurements in order to find a suitable fitted sheet.
Measure for the Mattress Depth
Standard sheet sets might not fit mattresses taller than 14 inches, so be sure to confirm your bed's height.
Make sure that any blankets or comforters are off your bed before measuring your mattress' profile. Include your mattress pad or topper in your measurement, as the additional thickness needs to be taken into account. Simply use a tape measure to determine your bed's profile.
There are three common height ranges for fitted sheets: standard, deep pocket, and extra-deep pocket.
Fitted Sheet Pocket Depths
| | |
| --- | --- |
| Standard Pocket | 7" – 14" |
| Deep Pocket | 7" – 15" |
| Extra-Deep Pocket | 16" – 24" |
Weave Type and Material Choice
The way sheets look, feel, and perform depends on their fabric and construction method. These factors also influence cost.
Sheets come in a variety of materials, and they each have unique pros and cons. Common fabrics include cotton, polyester, jersey knit, bamboo, flannel, and linen. Fabric choice depends on tactile preference, season, and aesthetic considerations. Some materials like tencel and bamboo have a silky smooth texture, while linen and flannel have a coarser feel. Lightweight cotton, bamboo, and linen are well suited to warmer seasons, while flannel can keep you warmer during colder months.
Weave refers to the thread pattern in fabric and affects a sheet's texture and breathability. Cotton alone comes in many different types of weave, and each weave has a distinctive feel and appearance. A dense sateen weave, for example, results in sturdy sheets with a slight sheen. Percale's tight weave creates a lightweight sheet with a smooth texture. Complex or finely combed weaves tend to be the most wrinkle-resistant.
Cleaning and Care
Washing your sheets regularly helps keep them in tip-top shape. Sweat, dirt, oils, dead skin cells, and dust mites accumulate over time and may worsen allergies. Residue buildup can also alter the feel and performance of your sheets.
Sheets should usually be washed on a weekly basis. You might have to wash them more frequently if you sweat a lot or sleep with pets.
Care guidelines vary depending on fabric type, so it's important to follow the manufacturer's instructions. In general, sheets should be machine-washed in warm or hot water using a mild detergent. Hang dry or tumble dry bedding on a low setting. Most fabrics can be ironed if you prefer a crisp and polished look.
Where to Buy Sheets for Nontraditional Mattress Sizes
It can be challenging to locate sheets that fit nontraditional mattress sizes like California queen or RV beds. However, companies that make unconventional mattress sizes generally offer sheets to accommodate them. Other manufacturers offer customized sheets that are tailored to unique mattress dimensions.
It's important to keep in mind that custom sheets tend to cost more and are not usually eligible for returns. As such, you should carefully measure your mattress before placing an order.
Learn More About Bedding Information
Other Articles of Interest