What Is the Best Thread Count for Sheets? Here's the Magic Number
If you're shopping for new sheets, you'll see a variety of terms used that may be unfamiliar to you. A popular quality rating is thread count, which refers to the density of threads used in a square inch of fabric.
What does thread count actually mean? Does it matter? If so, what is the best thread count for sheets? We'll break down each of these topics and more.
What Does Thread Count Mean?
Thread count is a measure of the number of threads woven into one square inch of fabric. Essentially, it's a measure of how tightly woven a fabric is.
It is calculated by adding together the numbers of lengthwise (warp) and widthwise (weft) threads within a certain area. For example, a cotton sheet with 100 warp threads and 100 weft threads in each square inch of fabric would have a listed thread count of 200.
Thread count is used as a rough indicator of the softness and feel of a fabric. It's also used heavily in marketing to imply that a specific product is of a higher quality than competing sheets. While this is all true to a certain extent, thread count is far from the only consideration when it comes to the overall quality of a set of sheets.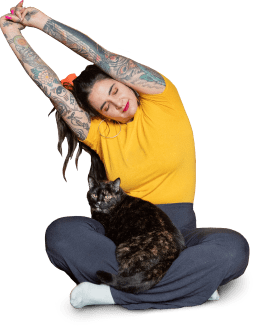 When thinking about the best thread count for sheets, it's important to remember an age-old saying: Quality over quantity. The quality of the yarns or threads used is often more important than the quantity of threads, or thread count.
What is the Best Thread Count for Sheets?
Quality, comfortable sheets can be found with thread counts ranging from 200 to 800 and beyond. There's no magic number that is the perfect thread count. That being said, there are generally acceptable ranges for various kinds of quality sheets.
At a minimum, look for sheets with an advertised thread count of 200. Anything lower than likely won't feel as soft, and may result in a less comfortable sleeping experience.
The type of fabric and its weave makes a difference in the best thread count. Percale is also known as "plain weave" with a simple one over, one under pattern, so average-quality percale sheets may be around 180-200 thread count. By contrast, a sateen weave has a more tightly woven pattern, so average-quality sateen sheets will be closer to 250-300.
Here are some basic ranges of high-quality thread counts for sheets of various materials:
Cotton: 200-400
Egyptian Cotton: 300-400
Percale Weave: 200-400
Sateen Weave: 300-600
Bamboo: 300-500
Linen: 80-140. Thread count is less of a useful indicator for linen sheets and rarely listed. Avoid higher thread counts for linen sheets.
Keep in mind that certain materials are not measured using thread count. Some notable ones include:
Silk: Measured in momme. Momme is a measure of weight that looks for the number of pounds in a piece of silk that is 45 inches by 100 yards. Look for silk sheets around the 17-22 momme range.
Microfiber: Measured in grams per square meter (GSM). Look for microfiber sheets in the 90-120 GSM range.
Flannel: Measured in GSM. Durable, heavyweight flannel sheets are in the 170+ GSM range. Lighter flannel sheets will be less durable, but lighter and more breathable.
Jersey: Jersey is a type of knit that often uses cotton, but not always. The weight may vary somewhat depending on the material used. Many jersey cotton sheets are around 150 GSM.
Of course, remember that thread count is not an end-all, be-all measurement. The quality of the yarns, the manufacturer's production process, the weave type, and many other factors all contribute to the performance of a set of bed sheets.
For best results, look for sheets from a trusted manufacturer. Read bed sheet reviews, research material quality, and consider thread count as just one of the many factors to keep in mind. If you're looking for quality sheets, check out our bed sheet buying guide for our own recommended products.
Is a Higher Thread Count Better?
Sheets with a higher thread count are generally more expensive, and are marketed as being higher quality. As we've discussed, however, a higher thread count can be an indication of higher quality, but that's not necessarily the case.
It is true that a sheet set with a thread count of 400 will usually feel better than a comparable set with a thread count of 200. However, that's assuming that the quality of yarns used, the craftsmanship, and the weave are all the same for both sheet sets.
Looking for sheets with a reasonable thread count (200-600 for most styles) will typically produce the best results. Be sure to modify your expectations somewhat depending on the material used.
Excessively high thread counts (600-800) likely won't change much beyond the price tag. Very high thread counts are typically very similar in terms of feel and performance to high-quality fabrics with lower counts. Trying to pack too many threads into a fabric can sometimes stifle airflow, resulting in a heavier, warmer feel.
Shoppers should be wary of extremely high thread counts, such as 900 or more. Often, this is an indication of low-quality sheets, as the manufacturer is likely using some sort of trick to disguise the true quality of the product.
One common tactic to artificially inflate the thread count is to use double- or triple-ply threads, which are usually of a lower quality. As each thread technically has two or three fibers, they are counted two or three times when it comes to the thread count. This could result in a sheet set with a thread count of 900 that's actually of a lower quality than a similar set with a thread count of just 300.
Learn More About Best Sheets
Other Articles of Interest