Sleepers have plenty of choices to make when putting together their bedroom setup. Sheet selection is one decision that shouldn't be taken lightly. While any number of sheets may feel comfortable to the touch, that doesn't necessarily mean they'll give you the best night's sleep.
There are several types of sheets on the market, and any of them may be ideal for some sleepers. Because the type of sheet has implications for its feel and performance, however, selecting the right category for your sheet set may be equally important as finding the right product.
This guide will take a closer look at how Tencel and cotton sheets compare. Both have a reputation for their softness and breathability, but either one may have an edge depending on your personal preferences. We'll explain these two types of materials and variations within each category before contrasting critical aspects of their performance head-to-head.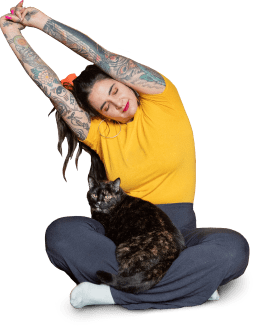 Tencel Sheets
The name "Tencel" is a registered trademark held by the Austrian company Lenzing. Currently, the company produces denim, lyocell, and modal that can all be referred to by the trademarked name, but Tencel sheets use either lyocell or modal.
To produce this material, wood pulp is dissolved in a solvent and extruded through small holes to make fibers. The resulting fibers are then treated and spun into yarn.
While Tencel can be derived from several types of wood pulp, eucalyptus is especially common. Rather than referring to them as "Tencel sheets," some manufacturers may use the name of the plant the wood pulp is derived from in their marketing materials. Most Tencel sheets are soft, breathable, lightweight, and durable. They're also often considered eco-friendly. Tencel sheets are relatively complicated to make and carry many potential benefits, so they typically come with a higher price tag than many categories of sheets. If you think Tencel sheets might be right for you, read our guide to the best Tencel sheets for more information.
Types of Tencel Sheets
Most Tencel sheets use a sateen weave, which has a one under, three or four over thread pattern. This material drapes well and has a subtle luster. A few Tencel sheets also use a percale weave, which uses a one over, one under thread pattern that gives them a crisper feel. However, many Tencel sheets do not list the type of weave.
The variety of Tencel fabric is often the differentiator between sheet sets. There are three main options:
Tencel lyocell:
Tencel lyocell is soft, durable, and moisture-wicking. It is produced from sustainably-grown wood, and the solvents used during processing are collected and reused to minimize the environmental impact. Lenzing produces several types of Tencel lyocell, which may have slight variations in performance.
Tencel modal:
Tencel modal is typically derived from beechwood, and it's known primarily for its softness. Lenzing's Tencel modal line includes multiple options with slight differences.
Tencel blend:
Both Tencel lyocell and Tencel modal can be combined to add moisture-wicking, softness, and/or durability to other materials. Blends of cotton and Tencel are most common since they combine two materials known for their temperature regulation and durability.
Pros & Cons
Tencel Sheets
| Pros | Cons |
| --- | --- |
| Moisture absorption | Higher price |
| Breathability | Unlikely to withstand high temperatures when laundering |
| Durability | Silky feel may not appeal to everyone |
| Softness | |
| Potentially eco-friendly | |
Cotton Sheets
Cotton is the most traditional material used in sheets today. This natural material is constructed of fibers from the cotton plant. While the qualities of cotton sheets vary between weaves, most are moisture-wicking, durable, soft, and easy to launder.
The price of cotton sheets is determined largely by their materials. Regular cotton, cotton grown in the United States that isn't organic, typically lends to affordably-priced sheets. Egyptian cotton has extra-long staples that are preserved by handpicking, so sheets made of this material generally carry a hefty price tag. However, they are also usually the most durable cotton sheets on the market, and they tend to be quite soft. Pima cotton also has extra-long staples that enhance a fabric's durability and softness, but this material costs less than Egyptian cotton.
Since Egyptian cotton has a reputation for luxury, some manufacturers use the term even if their sheets contain very little Egyptian cotton. Looking for certification from the Cotton Egypt Association can help you ensure you're buying authentic Egyptian cotton.
Our guide to the best cotton sheets examines the options in greater depth.
Types of Cotton Sheets
Their materials and weaves are the two critical factors that set cotton sheet sets apart from each other. We've explained the importance of materials in the section above, but even sheets with the same material may feel different depending on their weaves. Four main weaves are common in cotton sheets:
Percale
Percale has a basic one thread over, one thread under pattern that crafts a crisp, breathable, durable fabric that gets softer with more washing. Because of its strong temperature regulation, cotton percale is often popular with those who sleep hot. However, percale tends to wrinkle, so owners may need to iron their sheets if they want a smooth look.
Sateen
The sateen weave has a one thread under, three or four threads over pattern that leads to a silky, drapey fabric with a hint of sheen. Sateen sheets tend to be wrinkle-resistant, but they may be more prone to pilling, snagging, and heat retention than percale.
Twill
Twill has diagonal ribbing, just like denim. This can give twill sheets a somewhat rougher texture, but they're typically quite durable.
Jersey
Jersey is a knit and not a weave, but many sleepers like that sheets made of cotton jersey feel like a well-worn t-shirt.
Pros & Cons
Cotton Sheets
| Pros | Cons |
| --- | --- |
| Breathable | Some cotton sheets tend to wrinkle |
| Moisture-wicking | May be prone to slight shrinking |
| Easy to launder | Might not be considered as eco-friendly due to the need for water and pesticides for cultivation |
| Durable | |
| Softens with age | |
Tencel vs. Cotton Sheets
Tencel and cotton sheets are both natural materials prized for their breathability, durability, and softness. While Tencel is derived from wood pulp, cotton uses plant fibers. Since the two share notable similarities, deciding between them can be tricky. We'll highlight some of the biggest differences to help you choose.
While both Tencel and cotton sheets tend to be durable, cotton sheets usually have easier care instructions. Tencel sheets may be damaged by high heat, so washing them in hot water, tossing them in the dryer, or ironing them could affect their longevity.
Tencel may appeal to eco-conscious shoppers. Wood pulp is typically considered sustainable, and Lenzing has implemented protocols to make processing more environmentally-friendly by reusing chemical solvents. While cotton is a natural material and it can be processed without chemical solvents, cultivating the crop usually uses pesticides and a significant amount of water.
Most Tencel sheets have a silky smooth feel, which is somewhat similar to the feel of sateen cotton sheets. Since cotton sheets are more readily available in different weaves, however, shoppers may have a broader selection when shopping for cotton sheets.
| Category | Tencel Sheets | Cotton Sheets |
| --- | --- | --- |
| Durability | If cared for correctly, Tencel is typically very durable and resists signs of wear, like thinning. | Cotton sheets are usually quite durable. They are also prone to getting softer with additional washings, so they may become more comfortable as time goes on. |
| Comfort & Feel | Tencel sheets usually have a silky smooth feel. They are not especially prone to wrinkles, further enhancing the smoothness. | Most cotton sheets have a fairly smooth feel, but this can vary based on their weave. Sateen tends to be silky, percale is usually crisp, twill is typically a bit coarser, and jersey is generally very soft. |
| Cost | While Tencel sheets are not as expensive as most Egyptian cotton sets, they tend to be higher in price than many other options. | Cotton sheets come in many different price points depending largely on the type of cotton. Regular cotton sheets can be very budget-friendly, starting at under $50. Luxurious Egyptian cotton sheets can set you back over $500. |
| Temperature Neutrality | Since Tencel is both absorptive and breathable, it excels in temperature regulation. | Cotton sheets are typically moisture-wicking and breathable. However, these traits vary between weaves. Percale is usually the most temperature-regulating weave for cotton sheets. |
| Cleaning & Care | Tencel sheets are durable, but they may not last if cared for incorrectly, so it is important to follow the manufacturer's care instructions. Most sets can be washed in a machine with cold water on the gentle cycle. High temperatures should be avoided. | Cotton sheets are usually machine washable and dryable in accordance with the instructions on the care label. Laundering usually makes cotton sheets softer, so they may get more and more comfortable. Most cotton sheets can also withstand heat, so owners may be able to iron them as needed. |
Our Verdict
Tencel and cotton sheets have distinct advantages, so the choice isn't easy.
If you're prone to overheating and sweating during the night, you may prefer Tencel for its exceptional temperature regulation. However, if you like a crisper feel, percale cotton sheets tend to be nearly as breathable and moisture-wicking while having a bit more structure.
Both Tencel and cotton sheets can be comfortable and durable, so there isn't a "wrong" choice between these two options. However, understanding what you want from your sheets and weighing your options can help you select the best set for you.
You may prefer Tencel sheets if:
You tend to sleep hot
You like the look and feel of silky, drapey sheets
You prefer sustainable materials
You may prefer cotton sheets if:
You prefer a crisper feel
You like to iron your sheets
You want your sheets to soften over time
Learn More About Best Sheets
Other Articles of Interest