When you buy through our links, we may earn a commission. Products or services may be offered by an affiliated entity. Learn more.
The twin extra-long – twin XL for short – is a standard mattress size that falls between twin and full/double. Exact dimensions vary, but most twin XL mattresses measure 38 to 39 inches wide and 80 inches long. As the name suggests, twin XLs are longer than twin sizes by approximately 5 inches. A twin XL is best suited to single sleepers, particularly those who stand at least 6 feet 3 inches high and are too tall for a standard twin. Children are good candidates for twin XL mattresses, and many bunk beds are compatible with this size.
Since the twin XL is geared toward one sleeper, we based our best twin XL mattress selections on criteria that matter most to people who sleep alone. These include durability, quality of design, temperature control, pressure relief, and edge support. Price and value also factored into our selections, since the twin XL is considered a more affordable option for solo sleepers.
Jump to: Best Twin XL Mattresses | Full Reviews | How We Test | How to Shop
You'll find details about our top picks below. We've awarded a unique accolade to each mattress on our best twin XL list that reflects each model's particular strengths. Scroll down further to find our comprehensive buyer's guide for first-time twin XL buyers. We'll cover average prices for different types of twin XL mattresses, how these models compare to other sizes, and who should consider buying one.
Our Recommendations
Data-Driven Results You Can Trust
We rely on rigorous hands-on testing and years of experience in the sleep product industry to bring you the best mattress picks in various categories. Our testing team represents different body types, sleeping positions, and preferences, so you can rest assured that our findings consider the needs of most sleepers.
How Our Testing Process Works
Our team members take turns lying on each mattress and rolling across the surface to evaluate firmness and support. We also perform tests and employ special tools to measure motion isolation, temperature neutrality, and pressure relief. The list above represents the twin XL beds that performed the best among all models.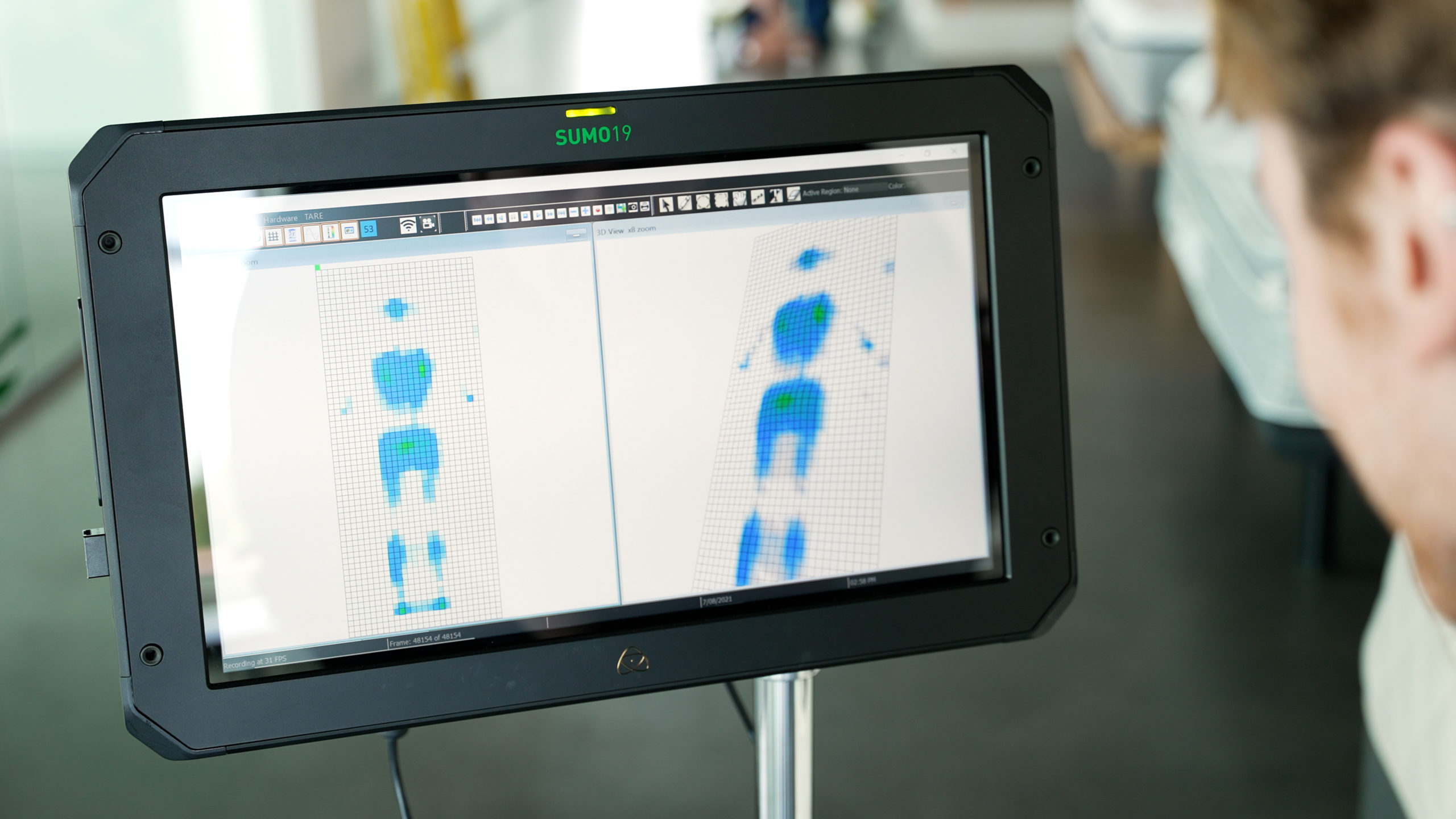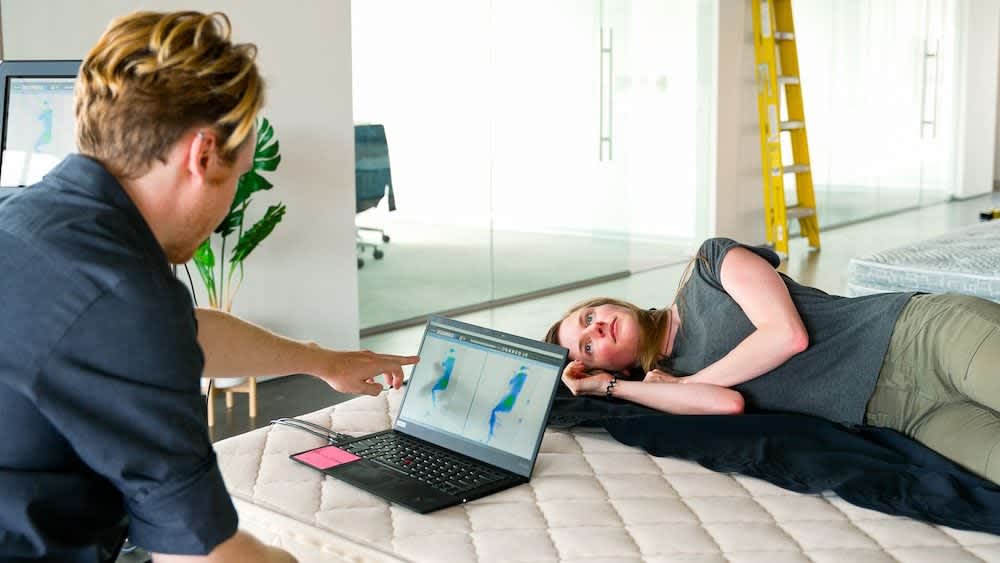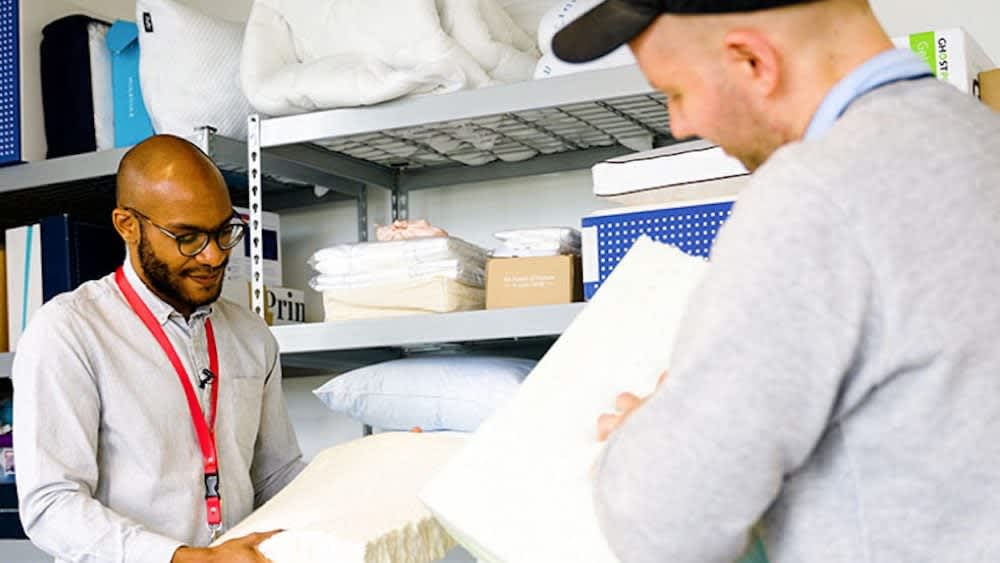 To learn more, read our product research methodology below: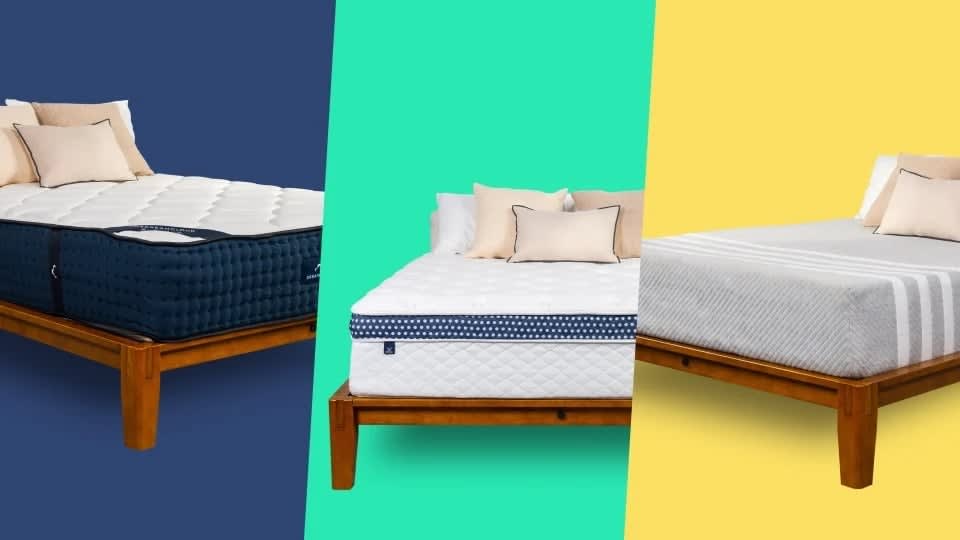 Dive Deeper – In-Depth Mattress Guides
If you're still not sure a Twin XL mattress is right for your needs, you can take a look at our mattress guides broken down by size.
How to Choose a Twin XL Mattress
If you're in the market for a twin XL mattress, there are several considerations to make before selecting a specific model. These include how soft or firm the mattress should feel, the materials used to construct its different layers, and how much it costs in a twin XL size. You should also make your decision based on the age of the sleeper who will use the mattress, as the best twin XL mattresses for adults will differ somewhat from models that are best for kids.
What to Look for in a Mattress
Finding the right twin XL mattress will require a bit of research on your part. We encourage all mattress buyers to compare different models in terms of construction, feel, price, and other key factors. Sometimes, mattress brands will use misleading labels and descriptions for their beds in order to entice shoppers. While phrases like "universal comfort," or "a perfect firmness for all sleepers," sound nice, they can make it difficult to parse out how a mattress will actually feel and perform for you. By focusing on the nuts and bolts of a bed, using the following criteria to guide your search, you'll be able to get a better picture of how well a mattress meets your specific needs.
Price: As you can see from our top picks, prices vary considerably for twin XL mattresses. How much you pay for your mattress will depend on its material composition, the brand, and other factors. That said, you should be able to find a high-quality twin XL model of any mattress type for less than $1,400.
Sleeping Position: For most side sleepers, the best twin XL mattresses will conform closely to cushion the shoulders and hips, align the spine, and reduce pressure. For this reason, side sleepers tend to prefer softer mattresses. Back and stomach sleepers typically need less contouring and more support, so these individuals often lean toward firmer models instead.
Mattress Type: Each general mattress type offers a unique experience for sleepers. All-foam beds usually provide the closest body conforming and best pressure relief. Latex beds also contour a bit, but you'll feel more responsiveness on the surface. Innersprings and hybrids feel very supportive thanks to their coil layers, but the latter group usually contains thicker comfort layers for added conforming and pressure relief. Airbeds can be adjusted for firmness by adding or releasing air from their support core chambers.
Contouring: Whether a mattress conforms very closely or hardly at all, it should provide an even head-to-toe contour that cradles your lighter areas and doesn't sink beneath the torso, lower back, or hips. The best materials for contouring are memory foam, adaptive polyfoam, and soft latex.
Quality Materials: Beds made with top-tier components tend to last longer, feel more comfortable, sleep cooler, and provide more owner satisfaction. Materials associated with high-quality construction include high-density memory foam, organic latex, zoned steel coils, and covers made from fabrics like organic cotton, rayon from bamboo, and cashmere.
Firmness Level: Mattress firmness is assessed using a 1-10 scale, with 1 being the softest and 10 the firmest. Most beds sold today are between 2 and 8. A softer mattress (1-3) will conform more closely and sink deeper, making it best suited to side sleepers and people who weigh less than 130 pounds. Firmer models (7-10) do not conform as much but feel very supportive, and shouldn't sink excessively for back and stomach sleepers who weigh more than 230 pounds. A mattress with mid-level firmness (4-6) offers a more balanced feel.
Pressure Relief: Sleepers tend to feel pressure points in their shoulders, lower back, and hips on mattresses that either don't conform closely enough or that sink excessively. When choosing a mattress based on firmness, be sure to take your weight and preferred sleeping position into account.


Edge Support: Mattresses with weak edge support tend to sink deeply when people get in and out of bed, and sleepers may not feel very secure lying near the perimeter. Stronger models won't sink as much, providing more stability for sleepers near the edge. Generally, coils provide the best edge support – especially when they are zoned with thicker coils along the perimeter.
Temperature Regulation: Some mattresses sleep warm because their materials absorb and trap body heat from sleepers. Lack of internal airflow can also cause a mattress to feel hot. Beds with breathable components such as ventilated comfort layers, coil support cores, and covers with natural fibers usually promote better temperature control.
Noise: Some mattress materials are associated with loud, disruptive noises. These include coils, which are prone to squeaks and creaks, and the motorized air chambers in airbeds that often produce a whirring sound. All-foam and all-latex beds are normally silent when bearing weight, and shouldn't really cause any sleep disruptions.
Why Do People Buy New Mattresses?
Sleepers purchase new twin beds for many different reasons, whether it's for themselves, a guest room, or a child. We polled thousands of Sleep Foundation readers to find out some of the top reasons that people buy new mattresses. Below are our results.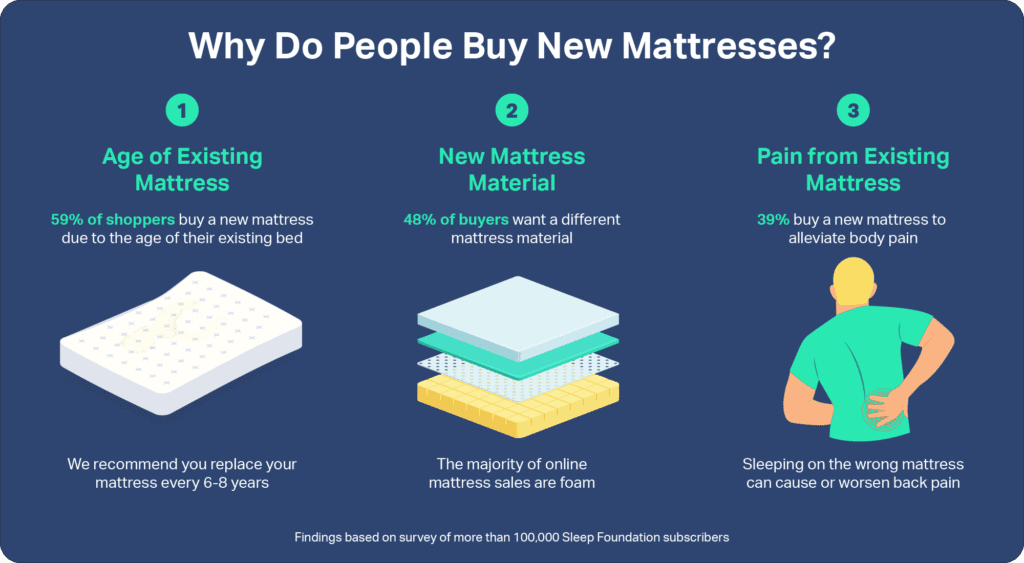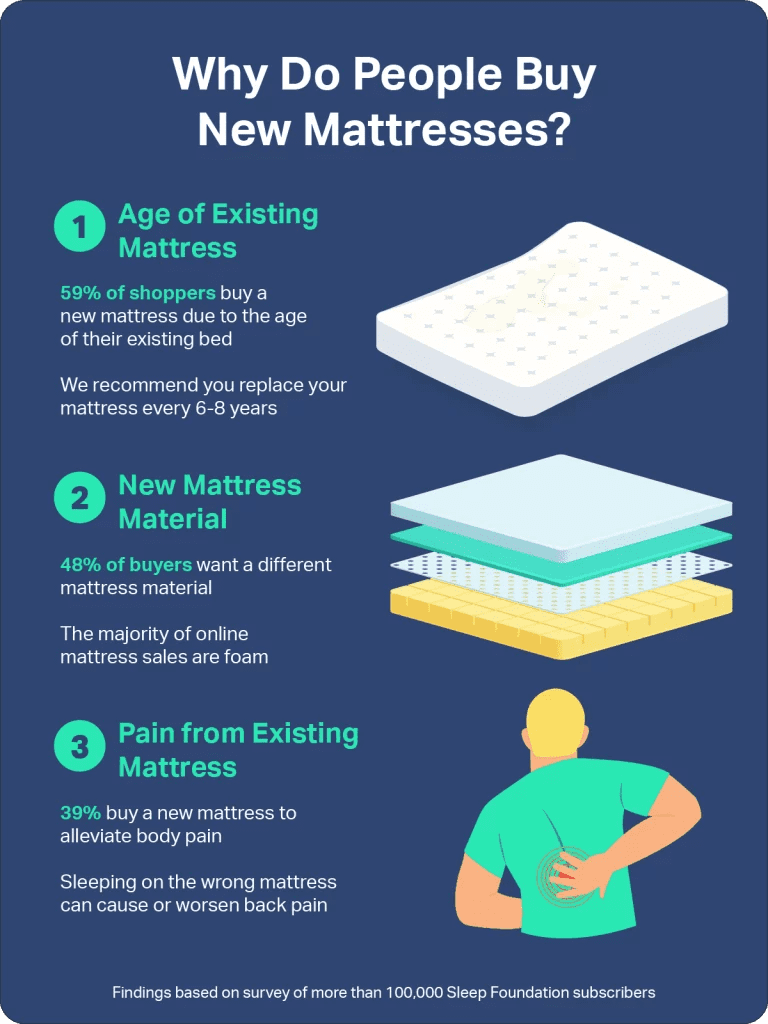 Who Is Best Suited to a Twin XL Mattress?
Specific measurements vary by model, but a typical twin XL mattress measures about 39 inches wide and 80 inches long. These dimensions make the bed a bit too narrow for most couples, but single sleepers should have plenty of room as long as they aren't taller than 6 feet 7 inches. Anyone can use a twin XL mattress if they choose, but we recommend this size for the following groups:
Toddlers and Kids: Twin XL mattresses are a cost-effective option for growing kids. These beds will probably be long enough unless the child is exceptionally tall, but most twin XL models are affordably priced and you won't break the bank if your child needs a different mattress down the road. Twin XL beds also take up a minimal amount of floor space, and certain bunk beds are compatible with twin XL mattresses if you have more than one child sharing a room.
Teenagers: As with toddlers and small children, teenagers under 6 feet 7 inches should feel comfortable on a twin XL. Twin XL models are also a good space-saving option for teenagers, as their bedrooms tend to be on the smaller side.
College Students: Dorm rooms are often quite small, so college students can conserve space by choosing a twin XL over a larger mattress size. Many opt for a loft-style bunk bed with their mattress on top and a computer desk or futon sofa underneath the bunk.
Single Adults: If you normally sleep alone, a twin XL will probably offer more than enough room – though the sleep surface will be cramped if you have an overnight guest. Adults who have smaller bedrooms may want to consider a twin XL, as this size will save more space than a full mattress or larger.
Those with Guest Rooms: Due to their low cost, twin XLs are often ideal for guest bedrooms designed to accommodate one sleeper. Their compact size also ensures more free space compared to a pull-out sofa.
Twin XL vs. Twin
The twin and twin XL sizes are fairly comparable. Both measure approximately 39 inches wide. For length, a twin measures 75 inches and a twin XL measures 80 inches. This makes the latter better suited to people who stand between 6 feet 3 inches and 6 feet 7 inches tall, since their legs are likelier to dangle over the edge of a standard twin.
The difference in cost between these two sizes is usually minimal. Some brands charge the same price for twin and twin XL sizes.
Pros and Cons of a Twin XL Mattress
Like other standard mattress sizes, the twin XL has distinct pros and cons that set it apart from other options. The advantages and disadvantages of twin XL models are listed below.
What Type of Mattress Is Best for a Twin XL?
Mattresses sold today are divided into five general categories based on the materials used to construct them. The material composition of a mattress will affect its performance in several areas, such as durability, pressure relief, temperature neutrality, and noise. While mattresses in the same general category often perform at comparable levels, they also vary in terms of firmness, thickness, price, and quality. Below, you'll find a detailed breakdown of each mattress category and its defining characteristics.
Hybrid
Definition: While technically innersprings, hybrids are usually constructed with thick comfort layers of memory foam, latex, and other contouring materials. This results in deeper conforming and more pressure relief than most traditional innersprings. Most hybrids also contain support cores with individually pocketed coils.
Balanced Design: Hybrids are popular with sleepers because many offer the best qualities of innersprings and all-foam beds. Conforming comfort layers provide decent motion isolation and good pressure relief, while coil layers reinforce the edges and promote airflow to keep the mattress cool.
Innerspring
Definition: The most popular mattress type sold in the U.S., innersprings are constructed with thin comfort layers of memory foam and polyfoam over a support core of open steel coils. Some innersprings also contain transitional layers of polyfoam or minicoils. On average, innersprings are the most affordable mattress type.
More Bounce, Less Sink: Most innerspring beds don't conform very closely and their coils are highly responsive. This results in a very bouncy surface that most people can move across without sinking or feeling trapped by their mattress. Edge support is usually quite strong, as well, so you'll be able to use the entire surface of the bed – not just the middle.
Latex
Definition: Latex is a substance derived from the sap of rubber trees. Processing latex with chemical fillers yields a foamy material that conforms to the body while remaining fairly responsive. An all-latex mattress contains softer latex in the comfort layer and denser material in the support core.
Durable and Resilient: Latex offers more longevity than memory foam or polyfoam, so mattresses with latex layers typically carry a lifespan of at least 8 years – much longer than average. The latex should also retain its responsive, bouncy feel over time and won't sag too much.
Airbed
Definition: Not to be confused with temporary air mattresses, airbed mattresses are constructed with at least two air chambers in their support cores. Owners can add or release air from each chamber to change the feel of different areas of the mattress. Although these adjustable settings make airbeds suitable to a wide range of sleepers, they are fairly rare and, on average, rather expensive.
Unparalleled Customization: Adjustable firmness is the defining feature of modern airbeds. You can change the feel of your bed with the click of a button – or a smartphone app, in some cases. The best airbeds offer a wide range of feels to choose from, and many offer dual-firmness constructions for couples with different comfort preferences.
Foam
Definition: An all-foam mattress is constructed with comfort and transitional layers of polyfoam and/or memory foam; models that contain both materials are known as "mixed-foam" beds. The support core is always made from high-density polyfoam. Like innersprings, all-foam mattresses are generally cheaper than the other mattress types.
Full Body Contour: Foam hugs the body and alleviates pressure better than most mattress materials. Memory foam responds slowly, so you'll slowly sink into the mattress. Polyfoam is more responsive, but it still conforms closely to the body. Even contouring ensures pressure relief in your most sensitive areas.