Choosing the right mattress size is a key component of picking your next bed. You want to ensure that you have enough space to sleep comfortably, without paying extra for a bed that's larger than you truly need.
Queen mattresses are the most popular by far, and present a good option for most couples. However, there are situations where a full mattress (otherwise known as a double) may make more sense. The guide below compares full vs queen, covering everything from dimensions to average costs and other considerations to keep in mind when making your selection. Keep reading to find out which bed is right for your household.
Full
Queen
Dimensions
54" wide, 75" long
60" wide, 80" long
Surface Area
4,050 square inches
4,800 square inches
Best For

Single adults
Those with small bedrooms/limited space

Couples
Those who share their bed with children or pets

Benefits

More affordable than Queen
Smaller and easier to move

Ample space for two people to sleep comfortably
Good legroom for tall people

Drawbacks

Too small for most couples
Not suited for those over 6′ tall

More expensive than Full
Heavier and more awkward to move
There are differences in both the width and length dimensions, so queen and full really are substantially different bed sizes.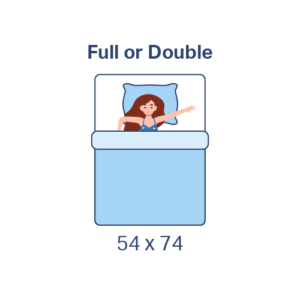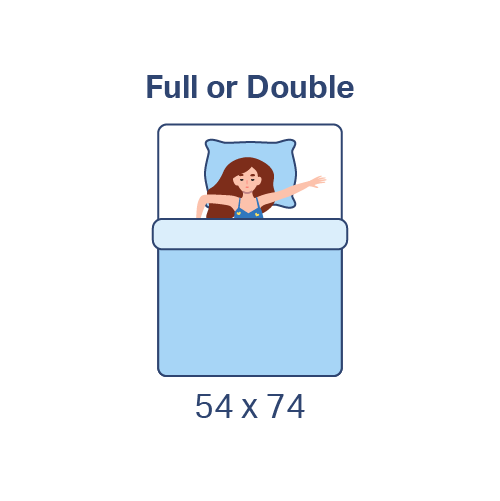 The full mattress dimensions (54 inches wide, 75 inches long) are best suited to single people, or perhaps single parents sharing a bed with a young child. They are substantially smaller than queens, so a full will also fit in better in a smaller space, such as a studio apartment.
The queen mattress dimensions (60 inches wide, 80 inches long) are best suited for couples, parents sharing with children, and taller people. This is the most common bed size, so accessories are extremely easy to find – and they fit well into most rooms, excluding very small bedrooms.
The table above provides a quick overview, but there are other factors to consider. Let's dive in and explore everything you should keep in mind while choosing the best mattress size for you.
Trouble sleeping?
Answer these 5 easy questions to discover your perfect mattress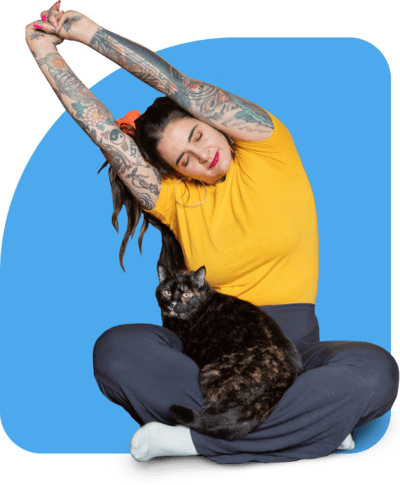 Trouble sleeping?
Answer these 5 easy questions to discover your perfect mattress
What position do you sleep in?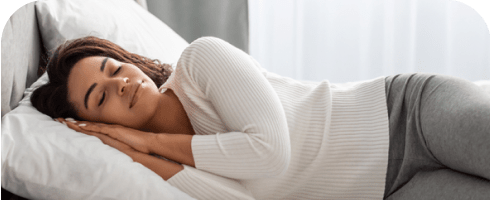 Side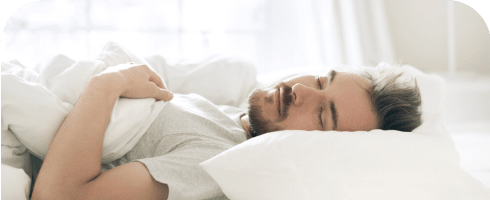 Back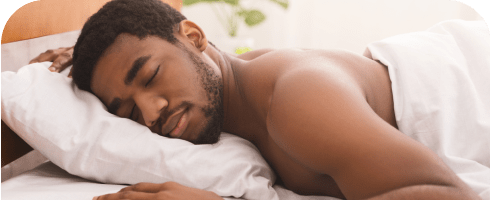 Stomach Do you experience any pain while sleeping?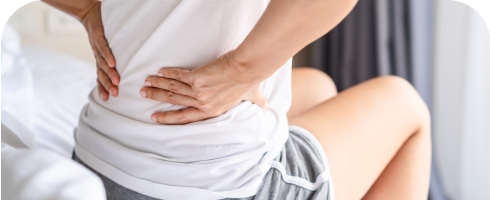 Back and/or side pain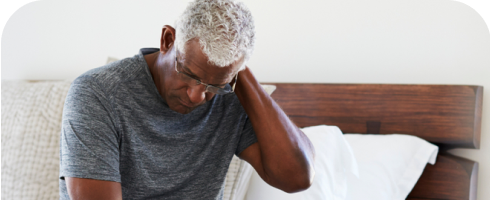 Neck and/or shoulder pain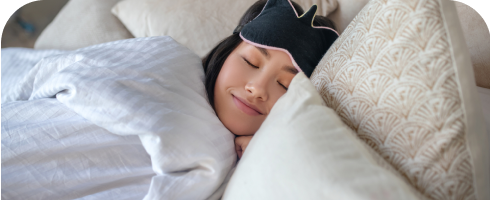 Little to no pain Do you have any material preferences?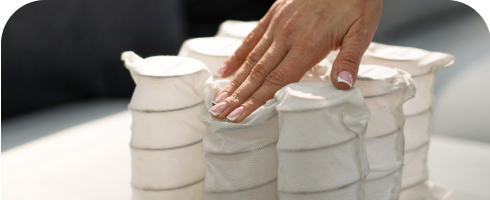 Innerspring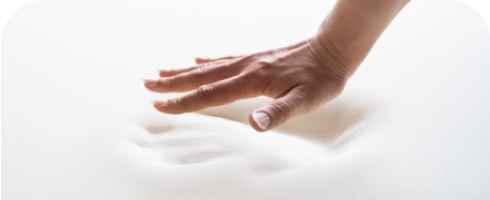 Foam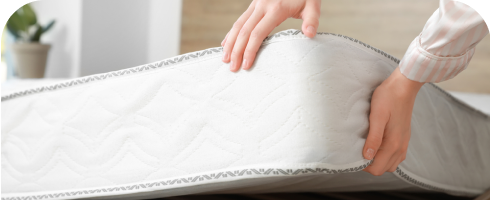 No preference/ Other
Do you sleep hot?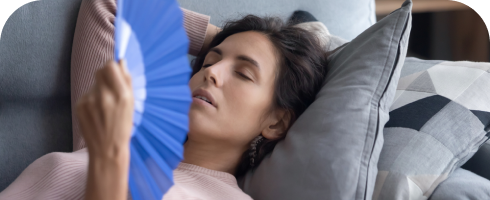 Yes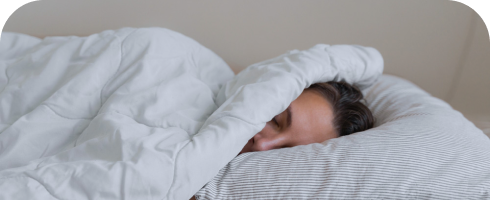 No Do you sleep with a partner?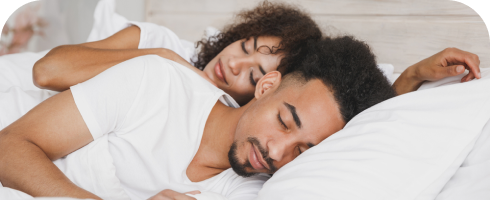 Yes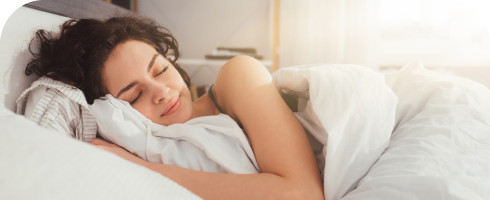 No Back
Which Size is Best for You?
Before choosing between full vs queen, there are a variety of factors to consider:
Sleeping Partner(s) – First off, consider who you share your bed with – or who you may be sharing a bed with in the foreseeable future. If it's just you, either size could work, depending on your height (for those over 6 feet tall, full beds may feel a bit cramped even on your own). For couples, or those sharing a bed with a child, queen will definitely be a better bet. There is a substantial difference between queen and full beds in both width and length, and simply put, a queen feels far more spacious than a full in most cases.
Cost – Smaller beds are generally cheaper, so you can certainly save some money by going with a full. While it varies from brand to brand, you can generally expect a full mattress to cost about $100-$300 less than queen for the same mattress model.
Versatility – Before deciding on a size, think about the entire lifespan of your mattress, and what may be needed 5 or 10 years down the road. If you're single now, you may be sharing your bed with a partner in the future. If you don't have kids or pets now, that could change too. If you go with a full mattress, recognize that you are giving up some versatility in exchange for a lower cost. Generally speaking, queen mattresses are the most versatile, so if you're on the fence, we recommend sticking with the larger queen size.
Height & Sleep Positions – The most striking difference in size between queen and full is in width – but there is also a 5 inch difference in the length of these bed sizes. At 75 inches in length, the full size may feel a bit cramped for taller people. For instance, a 6 foot tall person would only have 3 inches of "extra" length when fully extended, much of which is taken up by your pillow. At 80 inches in length, queen beds provide a much better choice for people that are taller. Also, keep in mind that this consideration is most important for back and stomach sleepers, as they tend to sleep fully extended. For side sleepers who tend to sleep curled up, the length of the mattress is less of a factor.
Bedroom Dimensions – Full beds have about 15 percent less total surface area than queen beds, which can make a substantial difference in small bedrooms. If you sleep in a small room, going with a full can leave more room for other furniture, and prevent your bedroom from feeling cramped.
Ease of Transport/Installation – Both queen and full mattresses are fairly manageable to move with two able-bodied people. However, fulls are definitely a bit easier to get around corners, up stairs, and through hallways.
Here is a quick summary of our recommendations:
We recommend Full for:
Single people who do not share their bed with anyone else
People under 6 feet tall
Budget-minded shoppers who are okay with a less spacious bed
We recommend Queen for:
Couples, parents who share their bed with a child
People over 6 feet tall
Anyone who prefers more space in bed
Those looking for the most versatile and future-proof choice
Other Articles of Interest