Best Smart Mattress
New Testing & Ratings for 2023
When you buy through our links, we may earn a commission. Products or services advertised on this page may be offered by an entity that is affiliated with us. Learn more.
While we haven't yet reached the age of jetpacks or flying cars, it's undeniable that we live in an era of advanced technology. From cars to refrigerators to coffee makers, more and more smart devices are available that offer convenience and other benefits.
In recent years, this wave of innovation has come to the mattress industry, spurring the development of smart mattresses that employ different technologies to give sleepers advanced sleep-enhancing features.
Not all smart beds have the same design, technology, or selling points. Our list of the best smart mattresses reveals the top choices available today, and we also cover some of the potential benefits of a smart mattress as well as how you can pick the right one for you.
Memorial Day Mattress Sales Are Here
Memorial Day is a great time to buy a mattress, with many mattress companies offering major discounts. Sales have already begun, so check our product reviews below for discount information. You can also head to our list of Memorial Day deals and discounts.
Product Details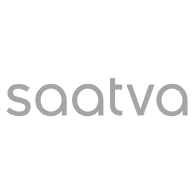 Price Range:
$2,525 – $4,925
Warranty:
Lifetime, Limited
Trial Length:
365 Nights ($99 Return Fee)
Sizes:
Twin XL, Full, Queen, King, Split King, California King, Split California King, Upperflex Queen, Upperflex King
Sleepers who value precision firmness control
People who want a mattress with bounce and contouring
Shoppers wanting free White Glove delivery
Fully adjustable air chambers for a custom feel
Each side can be individually adjusted
Three-layer comfort system balances responsiveness, motion isolation and conforming
Sleep Foundation Special Offer
Buy more, save more. Up to $400 off!
The Solaire combines both advanced and time-tested materials to provide sleepers with a durable and reliable mattress. This is a smart mattress not because of integrated sensors or techy WiFi integration but because it gives customers an impressive level of fine-tuned control for a customized feel.
The Solaire is made by Saatva, an online mattress brand known for designing beds with quality materials. It is an airbed with a total height of 13 inches and five interior layers, the top three of which form the comfort system. The top layer is organic cotton that is quilted into a pillow-top. The second layer is natural Talalay latex that is bouncy and formulated with five zones to best accommodate the body's weight. The third layer is gel-infused memory foam to enhance conforming, spinal support, and motion isolation.
The bottom two layers make up the Solaire's support core. Directly underneath the comfort system is a thin moisture barrier that fights bacterial growth and contributes to the durability of the mattress. The last layer has air chambers made with vulcanized rubber with one chamber on each side. The perimeters around the chambers are reinforced for extra edge support.
The inflation of the air chambers is controlled by a remote that allows for precise settings, and the hidden, built-in pumps are quiet and non-disruptive. The range of firmness levels makes the Solaire a winner with people of all body sizes and sleeping positions, and couples love that each side can have its own firmness feel.
The Solaire comes with free White-Glove delivery that includes installation and removal of an old mattress. You can try the bed during a 365-night trial that has a return shipping fee. The mattress is protected by a lifetime warranty.
Price Range:
$3,095 – $3,795
Warranty:
10 Year, Limited (foam) 2 Year, Limited (technology)
Sizes:
Full, Queen, King, California King
Hot sleepers
People who want detailed biometric sleep data
Back and stomach sleepers
Water-based climate control system
Temperature can be customized on each side of the mattress
Active Grid layer collects biometric data relating to sleep quality, movement and breathing
Sleep Foundation Special Offer
Get $150 off an Eight Sleep Mattress. Use Code: FOUNDATION150
The Eight Sleep Pod 3 integrates multiple innovative technology components that make it a compelling choice for people who want in-depth sleep data and best-in-class temperature control.
This 12-inch mattress has four interior foam layers. The comfort system includes two polyfoam comfort layers and a transitional polyfoam layer. This comfort system works to create a comfortable mix of contouring pressure relief and notable bounce. The foam in particular helps to improve motion isolation for people who share a bed. Underneath the comfort system is the support core, a base of high-density polyfoam.
Resting above the foam is what makes the Eight Sleep Pod 3 a smart mattress: the Active Grid layer that features two key technologies. First, the Active Grid has embedded sensors that collect biometric data about your pulse, breathing, movement, and sleep quality. Second, the Active Grid detects your temperature and has a built-in water-based cooling system. An external Hub can heat or cool the water as needed, allowing for ideal temperature regulation. You can set a temperature for each side of the mattress — a plus for couples — and allow the Pod 3 to make adjustments automatically during the night to hold a stable temperature. For extra functionality, the Pod 3 can be connected to smart home programs like Amazon's Alexa and Google Home.
With a medium firm (6) feel, the Pod 3 suits the needs of back and stomach sleepers who weigh under 130 pounds.
The Pod 3 comes with a 100-night sleep trial, and Eight Sleep offers a 2-year warranty on the technology layer and a 10-year warranty on the other mattress components.
Tempur-Pedic TEMPUR-Ergo Extend Smart Base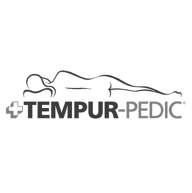 Mattress Type:
Adjustable Bed
Warranty:
25 Year, Limited
Sizes:
Twin XL, Queen, King, Split King, California King, Split California King
People who frequently wake up feeling sore or stiff
Those who are interested in monitoring their own sleep data
Anyone who needs assistance setting up their new adjustable base
Excellent range of motion and four-zone massage
Sensors embedded in the frame track various sleep data points
Base automatically elevates when snoring is detected
Sleep Foundation Special Offer
Use this SleepFoundation.org link for the most current discount on Tempur-Pedic mattresses
If you are planning to buy a smart mattress, a smart adjustable bed can nicely complement your purchase. The TEMPUR-Ergo Extend Smart Base from Tempur-Pedic is a state-of-the-art bed loaded with useful features and capabilities. Unlike most adjustable beds sold today, this model is equipped with sensors to track various sleep metrics. You can access your data at any time via the Tempur-Pedic SleepTracker-AI companion app.
The base also offers excellent customizability, allowing you to adjust the head and foot into a wide range of positions. The PillowTilt function gently elevates your neck to further optimize your comfort. A four-zone vibrating massage can be programmed for the head and feet in three intensity levels. If the base detects snoring, it will automatically lift your head to help open up your breathing passages. Other helpful features include USB ports on both sides of the bed and under-bed lighting to prevent toe-stubbings when you get up during the night.
You can choose between six sizes for your TEMPUR-Ergo Extend Smart Base, including a split king or split California king if you and your partner have differing adjustment preferences. The base's expensive sticker price reflects its high-end design, but Tempur-Pedic offers free White Glove delivery for all orders in the contiguous U.S. This service includes a scheduled delivery date and full assembly in your bedroom. All sales are final, so you won't be able to return the base after it's been delivered, but your purchase is backed by a 25-year warranty.
Other Mattress Guides
If you'd like to narrow down your options for a bed beyond smart mattresses, you can read through our other recommendations sorted by mattress type.
What is a Smart Mattress?
A smart mattress utilizes innovative technology to provide customers with enhanced features and functionality that can't be found in more traditional mattress designs. The type of technology can vary but examples include the use of sleep tracking sensors (usually near the top of the bed), automatic firmness adjustments during the night, and/or cutting-edge components in the comfort system or support core.
Customers are drawn to smart mattresses because they allow for greater personalization and customization. In contrast to the traditional model of a person having to get used to a mattress, a smart mattress that adjusts to you is a breath of fresh air.
What Features Does a Smart Mattress Have?
Not all smart mattresses have the same design. As a newer and rapidly developing mattress category, smart mattresses don't have a strict definition. Nevertheless, there are a number of different technologies and features that are frequently offered in these beds.
Body and Environmental Monitoring: One popular feature of smart mattresses is body and environmental monitoring. Using sensors, the mattress can gather biometric data about your body's movement, heart rate, breathing, and temperature. It may also monitor the temperature, noise, and light in your bedroom.
Sleep Tracking: By using the same set of sensors, many smart mattresses can calculate your bedtime, wake-up time, sleep disruptions, and sleeping position. Special algorithms utilize this information to provide feedback about both your sleep quality and quantity. They may offer insight about your sleep cycle and let you get an objective view of how well you're actually sleeping. Connected sleep apps often provide a sleep score to more easily understand these metrics and offer sleep coaching to help you use the data to get better rest.
Mattress Customization: Traditional beds offer little room for customization, but many smart mattresses allow you to modify their feel to better suit your needs. For example, in an airbed, the firmness level can be changed on-the-spot using an app or a remote, and in mattresses with smart temperature control features, you can set up the system to keep the mattress from getting too hot or too cold.
Automatic Adjustments: The ability for the mattress to automatically adjust settings during the night is an increasingly popular feature in smart mattresses. By using data from the sensors and specially-designed software, the mattress can tweak the firmness or temperature proactively and without you ever needing to wake up. In this way, automatic adjustments are a technology-driven feature to keep you sleeping soundly.
Audio Features: Special audio settings can include integrated alarms, comforting sounds, mediation programs, and/or connection to a home stereo system. All of these can work to make your bedroom more relaxing and conducive to sleep.
Connectivity to Other Apps: Because many smart mattresses connect to your home WiFi, they can conveniently integrate with other apps. Connectivity with Amazon Alexa and Google Home are popular features, especially since they can allow you to adjust mattress settings with your voice. Other WiFi-enabled smart devices, part of the Internet of Things (IoT), like your thermostat, may also be linked with a smart mattress. As IoT software continues to develop, it's likely we'll see more and more features driven by connectivity with smart mattresses.
How to Choose a Smart Mattress
Smart shoppers know that not all smart mattresses are created equal, and choosing wisely is crucial to making sure that you wind up with a mattress that you love. Because the smart mattress category is so dynamic, it's important to look closely at their price, features, materials, and performance to identify which is best to suit your needs.
What to Look For in a Smart Mattress
Mattress marketing can involve a great deal of hype, and that certainly applies to many smart mattresses. In some cases, the hype is justified, but at times it can lead shoppers astray. As you review your options, keep these key factors in mind and think over which are the most significant to you.
Features: A smart mattress should offer features that aren't found in the more traditional mattress styles. If you're a data-driven person, biometric monitoring and sleep tracking may be most important, or if you're all about customization, automation, or app connectivity, the presence of those features will be your priority. Whatever it is that draws you to a smart mattress, make sure it's included in a meaningful and usable way.
Price: Your budget is a central factor to consider with any mattress purchase, and it can be even more important with smart beds because of their higher price tag. Reflect on how much you can spend and narrow down your options by ruling out those that are too pricey.
Sleeping Position: Your sleeping position influences your ideal mattress. Side sleepers generally need more conforming and softness than back and stomach sleepers. Look for a mattress that suits your sleeping posture or a smart mattress that allows for adjustments to refine the feel to match how you sleep.
Contouring: Contouring lets a mattress cushion the body proportionally based on how weight and pressure are applied to it. Effective contouring can promote spinal alignment by making sure each part of the body gets the support it needs. Some smart mattresses use memory foam, which is known for conforming, or zoned materials to enhance contouring.
Quality Materials: When looking at a smart mattress, consider all of the layers and materials. While it's natural to focus on the technology, keep in mind that the whole mattress needs to be well-built if you want a mattress that offers excellent performance and long-term durability.
Firmness Level: Of the factors that influence comfort, firmness is at the top of the list. Firmness preferences are influenced by body weight and sleeping position but are ultimately subjective. People who want firmness flexibility should look for a smart mattress with features of adjustability and customization.
Pressure Relief: Getting the right support around pressure points, like the shoulders, hips, or lumbar spine, can make all the difference when trying to wake up pain-free. A quality smart mattress should be able to accommodate these and other hot spots without excessive sagging. Some smart automation and personalization features enable more efficient pressure relief.
Motion Isolation: Sharing a bed doesn't have to mean being stirred awake when your bed partner tosses and turns. The best way to keep sleeping soundly is to have a mattress with solid motion isolation. Certain mattress components, including memory foam, are best known for their ability to keep movement from rippling out across the bed.
Ease of Movement / Sex: Feeling stuck in the bed can be bothersome. Not only can it make it hard to adjust your sleeping position, but it can also interfere with a vibrant sex life. A mattress with more bounce makes movement easier. Beds with latex, coils, and/or an adjustable feel offer the best bet for permitting smoother movement.
Edge Support: Stability around the exterior of the mattress allows you to utilize its whole surface no matter whether you're sleeping or sitting on the bed. Foam comfort systems tend to suffer from the worst edge support. In any mattress design, reinforced edges can strengthen their structural integrity.
Temperature Regulation: Being too hot or too cold can be disruptive to sleep, and many smart mattresses incorporate features to improve temperature regulation. Those features can range from breathable materials to special functions for adjusting the temperature of the mattress or the bedroom based on your body's temperature (as detected by in-bed sensors).
Noise: A mattress should stay quiet to avoid waking you up at night. While most mattresses on the market today are relatively quiet, it's important to make sure that any smart components, such as built-in pumps, are virtually noise-free.
Who is Best Suited to a Smart Mattress?
While smart mattresses have a lot to offer, they aren't the right choice for everyone. Customers who tend to get the best results from smart mattresses include:
People who like being on the leading edge of technology, including smart home integrations
Hot sleepers who need special temperature control features
Those who want enhanced firmness flexibility
Couples who want separate settings for each side of the bed
Data-driven people who want detailed sleep tracking
Luxury shoppers
On the flip side, there are some people who are not as well-suited to a smart mattress.
People who prefer the simplicity of traditional mattresses
Late adopters of new technology
Budget shoppers
Those who prefer time-tested mattress models
Shoppers who want an extensive selection to choose from
What Types of Mattresses Feature Smart Technology?
Because of their inventive designs and features, smart mattresses are sometimes thought of as an entire category of their own. At the same time, though, they still technically fit within the broader mattress types that are defined based on their internal construction.
While there are five mattress types — hybrid, innerspring, foam, latex, and airbed — only two are frequently found with smart technology.
Foam
Definition: In a foam bed, there are no coil layers, and all the components are made with foam. The support core is made with base polyfoam, and the comfort system can include one or more layers of memory foam, latex, and/or polyfoam.
Pressure Relief Enhanced by Technology: Foam beds excel at properly cushioning the body at pressure points to ease pain and improve spinal alignment. In a smart mattress, those benefits are supplemented by exciting features such as improved temperature regulation and sleep tracking.
Airbed
Definition: The support core of an airbed is made of one or more air chambers that can be filled with more or less air to modify the firmness level. Inflation is controlled through an app or a remote. The size of the comfort system varies, but it may include foam, latex, or fabrics like cotton and wool.
Personalized Firmness: Airbeds let sleepers customize the feel of the bed by adding or removing air, and even better for couples, the feel can be different on each side. Smart mattress versions step up the personalization by making it easier to adjust the firmness or even allow the mattress to make automatic adjustments during the night.
Last Things to Consider With a Smart Mattress
If you're going to take the step of buying a smart mattress, you want to make sure that there are no surprises or loose ends. Taking stock of a few final considerations can help ensure that you're satisfied with your mattress shopping experience.
Price
Since they involve more advanced designs and technologies, smart mattresses are typically more expensive than traditional models. While there may be some initial sticker shock, keep in mind that a high-quality mattress is a worthy investment. We depend on a mattress to garner all the benefits of sleep, and the features of a smart mattress can go a long way to more restful and restorative nights.
Sleep Trial and Warranty
With most smart mattresses, you will have the ability to try out the bed in your own home with the option to return it if you aren't happy with it. This is known as a sleep trial, and for online mattresses, it's normal for the trial to last around 100 nights. Make sure to look at the terms of the sleep trial ahead of time and mark down the end date in your calendar.
A warranty offers longer-term protection against defects in your mattress; however, it doesn't cover normal wear-and-tear or accidental damage like spills. Some smart mattresses have different warranty terms for the technology components, so take the time to carefully read over the fine print of your mattress warranty.
Shipping and Setup
Some smart mattresses are delivered to your home in a box, which means you'll be responsible for unpacking and setting up the mattress. In this situation, read through the instructions before you get started to make sure that all of the elements, including the technology components, are properly installed.
An alternative to mattress-in-a-box shipping offered by some companies is White Glove delivery during which technicians come to your home and install the mattress. Though this may come at an extra cost, it can be appealing if you want stress-free installation and peace of mind that the technology is set up correctly.
Other Smart Products
Smart mattresses offer an integrated solution for people who want to harness new technology for their sleep, but they aren't the only smart products available. If you aren't ready to go all-in on a smart mattress, there are other options to consider:
Smart cover: Slipping over the top of the bed, a smart cover includes sensors to gather data for detailed sleep tracking.
Temperature control system: Various products exist to help manage the temperature of your bed, including systems that use heated or cooled water or air that is pumped through a layer that fits under your sheets.
Sleep trackers: There are several types of sleep trackers. These can include wearable devices, small devices that sit on your nightstand, and even smartphone apps.
Wake-up alarm clock: These alarm clocks are designed to wake you up gradually, slowly getting brighter and/or louder as you approach the time when you need to start your day.
Still have questions?
Our product experts have extensive experience testing just about every sleep product on the market. Send an email to [email protected] or call us at (877) 672-8966 with your questions and we'll help you find exactly what you're looking for.
Thanks for the feedback - we're glad you found our work instructive!
If you're ready for more, sign up to receive our email newsletter!
Was this article helpful?
Thanks for the feedback - we're glad you found our work instructive!
Submitting your Answer...
Other Articles of Interest