DreamWear CPAP Mask Review
Methodology
Our team evaluates CPAP equipment and other medical devices based on product research, knowledge of industry standards, and quality of design.
Learn More
Up-to-Date
Our product recommendations are updated weekly in cases of ratings changes, product releases, and new testing insights.
We may earn a commission through products purchased using links on this page. Products or services advertised on this page may be offered by an entity that is affiliated with us. Learn more about our process here.
Sleep Foundation Special Offer
Use this SleepFoundation.org link for the most current discount on Philips Respironics products
Ideal For:
People who breathe through their mouth
Shoppers who want a mask that works with different cushion styles
Those who read or watch TV in bed
Considerations:
Magnetic headgear may be unsafe for people with metallic implants
Air delivery system may be noisy for some users
Higher price-point than budget mask options
The Philips Respironics DreamWear CPAP Mask is a popular model that's designed to work with a wide array of positive airway pressure (PAP) machines. Its unique design lets users easily switch between mask cushion styles, so it's an excellent choice for shoppers seeking versatility.
Philips sells several mask styles in the DreamWear line, including full-face, nasal cushion, and nasal pillow designs. We'll focus on the full-face model, which delivers pressurized air to both the nose and mouth, making it an appealing option for people who tend to breathe through their mouth.
Note: In September 2022, the Food and Drug Administration issued a recall notice for the DreamWear Full Face CPAP Mask and several other Philips Respironics masks because the magnetic headgear clips could be dangerous for people who have metal within their bodies.
The FDA advises against using this mask if you have any metal implants — including, but not limited to, pacemakers, cochlear implants, magnetic stents, and ocular implants. The FDA also cautions that masks with magnetic clips should be avoided by those who share a bed with a person who has metal implants. Speak with your doctor or switch to a non-magnetic headgear style if this recall impacts you.
DreamWear Full Face CPAP Mask Review Breakdown
People with obstructive sleep apnea (OSA) often choke, gasp, snort, or snore in their sleep because their breathing passages become blocked by their tongue, soft palate, or the muscles surrounding the throat. If left untreated, OSA can lead to long-term health issues, including cardiovascular disease, diabetes, and depression.
Continuous positive airway pressure (CPAP) machines are often prescribed for people with OSA. These devices deliver pressurized air through a hose and mask to help keep the upper airway open during sleep.
The DreamWear Full Face CPAP Mask has a silicone mask cushion that seals below the nostrils and over the mouth. The frame is held in place with headgear that wraps around the head just above the ears and magnetic clips that secure the bottom of the headgear to the sides of the mask.
A CPAP hose, which must be purchased separately, attaches to an elbow connector at the top of the head. It can swivel 360 degrees to allow for a full range of movement during sleep.
Full-face, nasal cushion, and nasal pillow mask styles all work with the DreamWear mask frame, making it a worthwhile choice for those who aren't sure which mask style they prefer. The full-face CPAP mask option is typically best for people who breathe through their mouth, as it covers the mouth to minimize potential air leaks.
What's Included
When you purchase the DreamWear Full Face CPAP Mask, you'll receive four items: a mask frame, a quick-release elbow and swivel device, headgear, and a full-face mask cushion. If you don't know your cushion size, you can pay slightly more for a fit pack that includes small, medium, medium wide, and large cushions.
DreamWear Full Face CPAP Mask With Headgear
CPAP Mask Type
Price
Components
Full-face
$135-$189

Headgear
Elbow with swivel
Mask frame
Full-face cushion(s)
Product Features
The DreamWear Full Face CPAP Mask has an unusual frame design that's compatible with three types of mask cushions. Nose breathers may prefer the nasal cushion or nasal pillow models, while CPAP users who breathe through their mouth can opt for the full-face cushion that delivers air to both the nose and mouth. Regardless of which cushion you choose, you can use the same mask frame and elbow connector without having to purchase an entirely new setup.
A key difference between mask styles within the DreamWear product line is the headgear. The full-face model has an additional magnetic headgear strap that secures the bottom of the mask against the user's face. The mask is designed to work with all types of CPAP hoses that use standard cuff connectors, including those from other manufacturers.
The DreamWear Full Face CPAP Mask has a hollow frame that lets air travel to the mask, eliminating the need for tubing in front of the face. Instead, the tubing connects to an elbow at the top of the user's head. It can move in a complete circle, which can help cut down on tangles. The hose positioning also keeps your sight line clear, making it easier to read or watch TV while wearing the mask.
Features
Mask frame works with all DreamWear cushion styles
Top-of-the-head tubing prevents tangles and allows for a full range of movement
Hollow silicone frame rests outside the field of vision
Customizations
Four full-face cushion sizes to choose from
Can switch between three cushion styles
Three frame lengths available
Sizing and Pricing
Overall, the DreamWear Full Face CPAP Mask is small, lightweight, and portable. It's larger than nasal masks and cushions because the full-face cushion has to fit both your nose and mouth. However, this model feels more compact than other styles because the tubing sits at the top of your head rather than in front of your face.
The mask and all its components pack easily into a travel bag. It should fit comfortably on most nightstands along with a CPAP machine, alarm clock, and other necessities.
Size Comparison:
Nasal and nasal pillow masks: Compared to full-face masks, nasal masks and nasal pillow masks have a smaller footprint. This full-face mask fits just under the nose and over the mouth, so it's larger overall than nasal-style masks. However, its silicone and fabric parts are lightweight and pliable.
Full-face masks: The DreamWear Full Face CPAP Mask sits just below the nose instead of over the top of it, so the cushion is smaller than most full-face masks. The sleek frame and top-of-the-head tubing also cut down on bulk.
While this mask has a slightly above-average price-point, you can replace each mask component individually when needed instead of purchasing an entirely new mask. It's also a cost-effective way to try out new cushion styles, as you can swap between nasal cushions, nasal pillows, and full-face cushions without having to purchase a new frame.
Those looking to save money on this mask can use the Philips Respironics fit guide to estimate their cushion size rather than spending more on the fit pack that includes multiple cushion options.
Mask Performance
Fit: The mask cushion fits just under your nose and extends below your mouth, which takes up less room on your face than other full-face masks that fit over the nose. The full-face cushions come in four sizes to accommodate multiple face shapes. The frame rests on your face outside your line of sight, and the top-of-the-head tubing decreases bulk in front of your face.

Noise level: Overall, this mask isn't particularly noisy. However, some users may have to get used to the sound of air traveling through the mask frame. While it isn't overly loud, the air does move right past the ears. Vents at the top of the mask cushion are designed to muffle exhalations.

Pressure-flow curve: This mask model is compatible with pressure settings between 4 and 30 centimeters of water pressure (cm H2O). If you use high pressure settings, your machine may have to be adjusted to compensate for leaks, as the mask's pressure-flow curve shows a pressure drop of 0.9 cm H2O at 50 standard liters per minute.

Ease of use: The DreamWear Full Face CPAP Mask features a hose connection at the top of the head that's designed to not interfere with your pillow, making it a good choice for side and back sleepers who prefer a full-face design. While stomach sleepers typically fare better with a less bulky mask style like a nasal pillow, those who require a full-face model may appreciate the DreamWear's sleeker profile that rests under the nose.

Portability: This mask is easy to assemble and disassemble, and all components are small enough to fit neatly into a travel bag. The full-face cushion is larger than the DreamWear nasal cushion model but slightly smaller than most other full-face masks.

Compatibility: You can use this mask with any PAP device that uses standard tubing connections. It's designed to work with Philips Respironics devices as well as machines from other manufacturers.

Replacement parts: Getting replacement parts for this mask is easy. You can purchase individual mask frames, elbow and swivel units, cushions, and headgear from many online vendors.

Maintenance: Cleaning your CPAP mask regularly is critical. Failing to do so can result in illness and decreased therapy effectiveness. Some people like to use CPAP wipes, but they should supplement, not replace, regular washing. Philips recommends washing the non-fabric components daily by hand and in a dishwasher once a week. Hand-wash the fabric pieces once a week. Use mild soap and water and leave each piece to air dry.

Air temperature control: The DreamWear Full Face CPAP Mask doesn't have air temperature controls. If your humidifier or tubing are heated, you'll need to adjust the temperature on those components separately.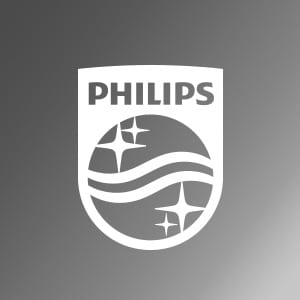 Use this SleepFoundation.org link for the most current discount on Philips Respironics products
Trial, Warranty, and Shipping Policies
Availability
You can purchase the DreamWear Full Face CPAP Mask from many online retailers. You may also be able to find this mask at brick-and-mortar medical device stores. Keep in mind that purchasing PAP therapy devices and masks requires a prescription.
Shipping
Shoppers in the contiguous U.S. who get their mask or other CPAP accessories from Singular Sleep qualify for free shipping if they spend $99 or more. Customers in Alaska, Hawaii, Puerto Rico, Guam, and the Virgin Islands are subject to shipping fees.
Sleep Trial
Singular Sleep doesn't offer sleep trials for CPAP products, including masks. The company offers 30-day returns for unopened items and provides full refunds less a 15% restocking fee. Return shipping fees are not covered. 

Policies from other retailers may vary.
Warranty
Philips Respironics backs the DreamWear Full Face CPAP Mask with a 90-day warranty that covers malfunctions during normal use.
---
Still have questions?
Our product experts have extensive experience testing just about every sleep product on the market. Send an email to [email protected] or call us at (877) 672-8966 with your questions and we'll help you find exactly what you're looking for.
Thanks for the feedback - we're glad you found our work instructive!
If you're ready for more, sign up to receive our email newsletter!
Was this article helpful?
Thanks for the feedback - we're glad you found our work instructive!
Submitting your Answer...
Other Articles of Interest