When you buy through our links, we may earn a commission. Products or services advertised on this page may be offered by an entity that is affiliated with us. Learn more.
Continuous positive airway pressure (CPAP) therapy is an effective, first-line treatment to relieve the symptoms of sleep apnea. CPAP therapy requires a CPAP machine that pumps pressurized air, a mask that creates a seal around your mouth and/or nose, and a hose that delivers the pressurized air to your mask.
While most people put a great deal of time into choosing the best CPAP machine and mask, the CPAP hose is often an afterthought. However, your CPAP hose acts as the crucial conduit between you and your CPAP machine.
Not all CPAP hoses are the same. Different models vary in terms of compatibility and function. For example, most users opt for a standard hose, but a heated hose can be useful if you're also using a CPAP humidifier. We'll share our top picks for the best CPAP hoses and break down what you need to know when purchasing this important piece of CPAP equipment.
Product Details
Sunset Standard CPAP Tubing
Available in three lengths
Standard 19-millimeter diameter is compatible with array of CPAP machines
Corrugated surface enhances flexibility
Not compatible with CPAP devices that require slim hoses
19-millimeter diameter is bulkier than hoses with 15-millimeter diameter
Sleep Foundation Special Offer
Use this SleepFoundation.org link for the most current discount on Sunset products
Bottom Line
The Sunset Standard CPAP Tubing is a great choice for restless sleepers who need longer hoses with ample flexibility. The price-point is quite reasonable compared to other tubing on the market.
The Standard CPAP Tubing from Sunset is a versatile hose that's compatible with most CPAP machines on the market. The affordable pricing and different length options make it a suitable hose for a wide swath of CPAP machine owners.
What Does It Do?
The tube has a 19-millimeter diameter with 22-millimeter cuffs. These are standard sizes, which means you'll be able to use this tubing with virtually all CPAP devices except for models that require slim tubes. You can pick from three different lengths — 6, 8, and 10 feet. Sunset recommends replacing the hose once or twice a year, or immediately if you notice ruptures or mold. To clean the hose, flush it out with a solution of water and vinegar, or you can purchase soap specifically made for washing CPAP tubing.
Who It's Best for
The longer options are an asset for restless sleepers who need lengthier hoses to help keep their mask in place at night. Another benefit for sleepers who shift around a lot is the hose's corrugated design. While it's corrugated on the outside it's still smooth on the inside, giving it a flexible quality while maintaining smooth airflow.
Singular Sleep charges a small shipping fee for orders up to $99, and offers free shipping for purchases $99 and up. You'll receive a 30-day trial and can return it in unused condition within this timeframe, though a 15% restocking fee will be deducted and you are responsible for return shipping.
Best for ResMed CPAP Machine Owners
ClimateLineAir Heated Tubing for ResMed
Helps reduce dry mouth
Built-in sensors help the tubing maintain comfortable temperature and humidity levels
Flexible design accommodates different sleep positions
Only compatible with ResMed AirSense 10 or AirCurve 10 devices
Available in just one length
Sleep Foundation Special Offer
Use this SleepFoundation.org link for the most current discount on ResMed products
Bottom Line
The ClimateLineAir Heated Tubing is compatible with a number of ResMed AirSense 10 machines, and it's thoughtfully constructed to optimize comfort during CPAP therapy. Key features include a flexible design and humidity sensors to avoid condensation.
ResMed's AirSense 10 series of PAP machines has proven quite popular among people with sleep apnea. The company's ClimateLineAir CPAP Tubing is compatible with six devices in this series, so we recommend this hose if you own a compatible ResMed AirSense 10 model.
What Does It Do?
The tubing has a lightweight, flexible design to accommodate different sleep positions. Built-in sensors monitor temperature and humidity levels in order to prevent condensation buildup and keep you breathing comfortably throughout the night. ResMed recommends replacing the tubing every year, though you should do so sooner if you notice any holes, tears, cracks, or other types of damage that could compromise steady airflow. An affordable price-point makes the tubing accessible to most customers regardless of their budget or how often they need to replace their CPAP hose.
Who It's Best for
The ClimateLineAir CPAP Tubing is meant for owners of ResMed's AirSense 10 models, specifically the standard CPAP, Elite CPAP, and CPAP for her machines, as well as AirCurve BiPAP devices and machines with autoset controls. Virtually any adult who relies on an AirSense 10 device will be able to use this tubing, regardless of which kind of therapy they receive. The hose stretches 78 inches long, making it a good option for people who find that standard-length tubing falls short.
Tubing purchases made on Singular Sleep come with a 30-day trial. You can return the tubing during this time period for a refund minus shipping and a 15% restocking fee.
Best for DreamStation CPAP Machine Owners
Heated Tubing for Philips DreamStation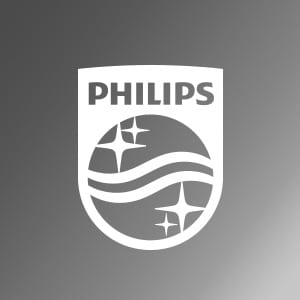 Lightweight design has above-average flexibility
Ergonomic cuff is easy to hold
Adjustable heat level
Available in just one length
Only works with DreamStation machines that feature integrated humidifiers
Sleep Foundation Special Offer
Use this SleepFoundation.org link for the most current discount on Philips Respironics products
Bottom Line
Philips Respironics' Heated Tubing has a unique design that humidifies air before it enters your airways. Although it has a higher price tag than some other hoses, the heating feature may be worth it for DreamStation users who get sore throats from CPAP therapy.
The Heated Tubing from Philips Respironics stands apart from typical tubing, thanks to a design that heats the pressurized air as it passes through the hose. While the pricing for this hose is higher compared to conventional hoses, it's worth the price for DreamStation owners who prefer their air at specific temperatures.
What Does It Do?
The tubing features five heat settings, so you can adjust the level until you achieve an optimal temperature. You can also choose to turn off the heat. The heat in the tube warms and humidifies the air to minimize rainout from condensation forming in your mask. You may connect the hose to the machine itself, rather than the humidifier, though you will not be able to heat the tube. For maintenance, simply wash the hose with warm water and mild soap. Air dry completely before reattaching.
Who It's Best for
If you tend to get a dry mouth or throat during CPAP therapy, the Heated Tubing has a lot to offer. The humidification from the heat helps minimize dryness that sometimes occurs in the throat and mouth while using your CPAP machine. The tubing is compatible with multiple DreamStation models, so it's a good option to consider if you own a DreamStation machine.
Singular Sleep includes free shipping for orders $99 and over. Purchases under $99 have a small shipping fee. You'll have a 30-day trial period and can return the unused hose for a refund minus a 15% restocking fee and return shipping costs.
Small diameter offers lightweight and responsive design
5.5-foot length makes for easy stowing during travel
Flexible construction helps keep mask in place
Designed solely for use with the ResMed AirMini
Mask connector sold separately
Sleep Foundation Special Offer
Use this SleepFoundation.org link for the most current discount on ResMed products
Bottom Line
Travel-sized CPAP machines require smaller hoses, which makes the ResMed AirMini Tubing perfect for on-the-go users who own a ResMed AirMini.
The ResMed AirMini Tubing is designed specifically for owners of the ResMed AirMini travel CPAP machine. Like the AirMini device, the size and weight of the tubing is scaled down. This allows for easier packing and transport.
What Does It Do?
The tubing has a 15-millimeter diameter and is 5.5 feet long. This is more slender than conventional CPAP hoses, as well as shorter. While the hose is exclusively compatible with the AirMini, you can connect it to the P10 nasal pillows, N20 and N30 nasal masks, and F20 and F30 full face masks — though the latter will require a connector piece that is sold separately.
Who It's Best for
The hose is smaller than conventional hoses, making it easy for frequent travelers to use. The corrugated design promotes flexibility, which can help keep your mask on your face if you toss and turn at night. Given its compact design, the hose is meant for owners of the ResMed AirMini and will not fit with full-sized CPAP devices.
If you purchase the tubing on Singular Sleep, you'll receive free shipping for orders $99 and up. Orders below $99 carry a small shipping fee. You'll receive a 30-day trial with the tubing. Singular Sleep offers refunds on unused tubing minus shipping and a 15% restocking fee.
How to Choose a CPAP Hose
When choosing a new CPAP hose for the first time, it can be hard to know which features are important and what's simply marketing jargon. We'll guide you through the purchasing process, including how to choose the right length and determine compatibility.
What to Consider When Purchasing a CPAP Hose
When shopping for a replacement CPAP hose, individual models may look quite similar. But different types of CPAP hoses can have unique specs, uses, and compatibility.
The best CPAP tubing for you will depend on your own unique needs, including your sleep style, type of CPAP machine, doctor's recommendations, and comfort preferences. To help you on your search, we'll highlight the most important factors to consider when shopping for CPAP tubing.
Length
The standard CPAP hose length is 6 feet. This length works for most situations, especially if you have your CPAP unit sitting on a nightstand next to your bed. You can also find tubing available in shorter and longer lengths, such as 4 feet, 8 feet, and 10 feet, but these sizes are not as common as the standard 6-foot length.
Longer CPAP tubing provides more freedom of movement if you're an active sleeper. However, increased length has disadvantages if you're also using a humidifier and a heated hose. The longer length can cause the air to lose heat and humidity as it travels from your machine to your mask.
Compatibility
You should always check for compatibility between your CPAP hose, machine, mask, and humidifier. Most CPAP machines and accessories are designed for near universal compatibility.
While 22-millimeter diameter cuff connections are the standard, compatibility isn't a guarantee. It is essential to compare the specifications of your CPAP equipment before purchasing a new CPAP hose.
Climate Control
Heated CPAP hoses are designed to work with CPAP humidifiers to improve the comfort of your therapy. If you live in a dry climate or are new to CPAP therapy, you may experience a dry nose and mouth from the constant flow of pressurized air into your airways.
CPAP humidifiers prevent dryness by adding moisture to your CPAP air. Heated CPAP hoses help make humidification more effective by increasing the amount of moisture in the pressurized air and preventing condensation from forming in your CPAP system.
Materials
The materials in your CPAP hose will affect its durability and its performance. There's usually a fine balance between materials that are lightweight and comfortable and ones that are sturdy and durable. If you're an active sleeper who needs freedom of movement, you may prefer a lighter, more flexible style of tubing.
Durability
CPAP tubing should be replaced frequently, typically every 3 months, to ensure your CPAP system stays sanitary and functioning properly. However, high-quality CPAP hoses, when well-maintained, can last up to 6 months. Reading verified customer reviews online can give shoppers a better idea of a hose's expected lifetime.
Price
For an item like a CPAP hose, which you'll need to replace often, price can be one of the most important factors to consider. But you should try not to let price dictate your choice too heavily. We often find that quality and price aren't always directly correlated.
While more expensive models are sometimes better, often the lower-cost option performs just as well. Several factors can help you decide whether a given model represents a good value for the price, including durability, construction, and additional feedback from online customer reviews.
Warranty
A warranty will protect your CPAP hose purchase from defects in materials or craftsmanship. Warranty information is typically listed on the product page when shopping online. Otherwise, customers can reach out to the manufacturer directly to confirm warranty coverage. For CPAP hoses, a 90-day warranty is common.
If you're a new CPAP user, or you are buying your first replacement hose, you may still have some lingering questions. We'll cover some of the most frequently asked questions people have when it comes to CPAP hoses.
Frequently Asked Questions About CPAP Hoses
What is the best way to clean CPAP hoses?
You can clean your CPAP hose using a mild detergent or soap and warm water. First, disconnect the hose from your mask and CPAP machine or humidifier. Then use a sink or tub to dilute a small amount of detergent into warm water.

Submerge the tubing in the soapy water and allow it to soak for a few minutes. Rinse thoroughly with plain warm water. Gently dab the tubing dry with a towel and let it air dry on a flat surface, but don't place the CPAP tubing in direct sunlight.
How much do CPAP hoses cost?
Most standard CPAP hoses are inexpensive, with some options costing $10 or less. More specialized models, such as heated tubing, will generally cost between $30 and $60.
How often should you replace CPAP hoses?
You will typically need to replace your CPAP hose every 3 months. Many components in your CPAP system have a limited usable lifetime and need to be replaced frequently.

While 3 months is the standard replacement schedule, CPAP hoses can last longer if taken care of properly. It is important to regularly inspect your tubing for signs of wear.

With repeated nightly use, CPAP hoses can form small holes and tears. This damage will prevent your CPAP machine from maintaining the right air pressure. Frequent replacement ensures that your CPAP system is functioning properly and that you're getting the most from your CPAP therapy.
Are CPAP hoses covered by insurance?
Most insurance providers, including Medicare and Medicaid, will typically cover the cost of your CPAP hose. If your plan covers "durable medical equipment," then most of your necessary CPAP supplies will be covered.

If you're not sure what's covered under your current plan, you can contact your insurance provider directly to discuss the details of your coverage. Most insurance plans also cover the cost of ongoing equipment replacement. This includes CPAP hoses, which should be replaced every 3 months.
How do heated CPAP hoses work?
Heated CPAP hoses typically contain embedded metal coils that use electricity to generate heat, similar to a heated blanket. This specialized type of CPAP hose is designed to be paired with a CPAP humidifier.

Humidifiers increase the amount of moisture in the CPAP air to prevent uncomfortable symptoms like dry mouth, thirst, dry nose, and nosebleeds. CPAP humidifiers can make your CPAP therapy more comfortable, but sometimes excess moisture leads to condensation that pools inside of your CPAP tubing. By adding heat to your CPAP system, a heated hose allows the pressurized air to hold more moisture. This helps prevent condensation from forming and water from pooling in your CPAP hose.
Can I recycle my CPAP hose?
CPAP hoses are usually not recyclable, but you can confirm this with your local recycling agency. Although CPAP tubing is constructed with plastic, manufacturers don't typically use recyclable forms of plastic. Additionally, heated CPAP tubing contains embedded metal coils, making recycling difficult.
Still have questions?
Our product experts have extensive experience testing just about every sleep product on the market. Send an email to [email protected] or call us at (877) 672-8966 with your questions and we'll help you find exactly what you're looking for.
Thanks for the feedback - we're glad you found our work instructive!
If you're ready for more, sign up to receive our email newsletter!
Was this article helpful?
Thanks for the feedback - we're glad you found our work instructive!
Submitting your Answer...
Other Articles of Interest