When you buy through our links, we may earn a commission. Products or services advertised on this page may be offered by an entity that is affiliated with us. Learn more.
CPAP masks are sold separately from CPAP machines. This seemingly simple purchase plays a major role in the success of your sleep apnea treatment. The right mask can ultimately make using your CPAP machine more comfortable and effective. Choosing the wrong mask may cause air leakage, discomfort, a dry mouth, and other issues that can easily lead to using your CPAP machine less often.
There are three common styles of CPAP masks: full-face masks, nasal masks, and nasal pillows. Of these, nasal masks are the most common. The mask is held in place by four-point headgear and sits on the bridge of the nose, covering either all or most of the nose. Nasal pillows, on the other hand, seal against the nostrils and philtrum with a minimalist design. While not the right choice for all CPAP users, nasal masks and nasal pillows can be comfortable and effective for many people.
We'll walk you through our top choices for CPAP nasal masks, including nasal pillows, as well as the factors to keep in mind when discussing options with a doctor and making your purchase. By choosing the right mask for your needs, you can significantly improve your CPAP experience.
Product Details
ResMed AirFit P10 Nasal Pillow CPAP Mask
Exceptionally lightweight and flexible
Three-piece design is easy to assemble and adjust
Each purchase includes pillows in three sizes
Sleepers with high pressure settings may feel discomfort
Nasal pillow design can cause nasal dryness
Sleep Foundation Special Offer
Use this SleepFoundation.org link for the most current discount on ResMed products
Bottom Line
With adjustable straps and varied nasal pillow sizes, this mask is a solid choice for all types of sleepers. The lightweight design makes for a very comfortable fit.
With so many CPAP masks on the market, finding one that meets all of your needs can be a challenge. The ResMed AirFit P10 checks a lot of boxes, and the different pillow size options makes it a good fit for a wide range of sleepers.
What Does It Do?
This nasal pillow mask is exceptionally light, weighing less than 2 ounces, and the flexible elastic straps conform to your facial profile without feeling tight or constrictive. A single side clip allows you to adjust the straps for a comfortable fit. For added customization, the mask comes with nasal pillows in small, medium, and large sizes. You can also order an extra small pillow if none of the other three sizes are a good match. Additionally, the "for her" pack includes extra small, small, and medium size cushions.
Who It's Best for
This wide selection of sizes ensures most wearers will find a comfortable option, so this is a good option for users who have trouble finding a well-fitting mask. The AirFit P10 is also very quiet thanks to built-in mesh vents, never rising above 13 dBA, so you shouldn't experience any noise-related sleep disruptions due to your mask being too loud. This is helpful if you have a sleep partner who wakes easily from noise during the night.
The ResMed AirFit P10 is relatively affordable compared to other nasal CPAP masks, and those who order from Singular Sleep receive a 5% discount by signing up for a subscription. Low-cost flat rate shipping is available to customers in the contiguous U.S. Unused masks may be returned within 30 days of delivery.
Rio II Nasal Pillow CPAP Mask
Adjustable pillow angle allows you to customize the fit
Ball-and-socket elbow offers excellent freedom of movement
Mask comes with small, medium, and large pillows
May feel less comfortable for sleepers who receive higher pressure levels
Potential for congestion among certain sleepers
Sleep Foundation Special Offer
Use this SleepFoundation.org link for the most current discount on 3B products
Bottom Line
The Rio II has several adjustable features to maximize your comfort, and the attractive price-point helps it stand apart from other masks on the market.
While you shouldn't necessarily skimp on a CPAP mask, there are plenty of affordable options if you're shopping with a tight budget. The Rio II from 3B is a high-quality option if you're in the market for a nasal pillow mask. Its price-point is relatively low, but the mask is highly customizable to help you sleep comfortably.
What Does It Do?
One notable feature is the adjustable pillow angle. By changing how the pillows are positioned, you can avoid irritation and redness around your nostrils. Your mask comes with small, medium, and large pillows. The straps can also be adjusted to your liking with hook-and-loop closures. The elbow has a ball-and-socket design, allowing full range of motion when you need to move or tilt your head.
Who It's Best for
Thanks to the approachable price-point, the Rio II is a good choice for shoppers looking for a mask that's budget-friendly but still gets the job done. We also recommend this mask for users who find competing masks too uncomfortable. The adjustable angle on the pillow helps optimize the overall comfort level of the mask.
In addition to its below-average price-point, the Rio II includes affordable flat-rate shipping for customers in the contiguous U.S. The mask may be returned unused within 30 days of delivery.
Philips Respironics DreamWear Nasal CPAP Mask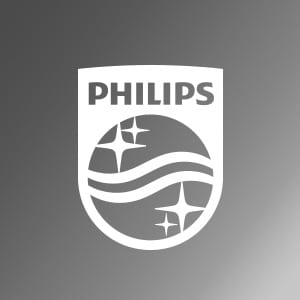 Low-profile, secure design accommodates all sleeping positions
Soft silicone headgear enhances comfort
Swiveling connector allows for better ease of movement
May worsen symptoms for sleepers who frequently experience congestion
Facial hair may create leaks in seal
Sleep Foundation Special Offer
Use this SleepFoundation.org link for the most current discount on Philips Respironics products
Bottom Line
The Philips Respironics DreamWear Nasal CPAP Mask is designed with various sleep positions in mind. The low profile helps ensure a strong fit even if you sleep on your side or back.
Finding a well-fitted CPAP nasal mask can be challenging if you sleep on your side, but the Philips Respironics DreamWear Nasal CPAP Mask can accommodate side sleepers and even stomach sleepers.
What Does It Do?
Like many other low-profile nasal masks, the DreamWear's tube connections are at the top of the user's head. The mask has a swiveling connector, allowing users to move comfortably without worrying about dislodging the tube. The headgear is made of soft silicone designed for minimal irritation or face marks, and the DreamWear Nasal Mask comes with fabric wraps for additional comfort. Due to its simple silicone design, the mask is easy to clean.
Who It's Best for
The Philips Respironics DreamWear Nasal CPAP Mask's flexible silicone cushion sits beneath the nose and against the philtrum, while simple, stable headgear allows for a clear visual field and ease of movement. This makes it particularly suitable for side and stomach sleepers. While some nasal masks require the use of a CPAP pillow for sleeping in these positions, the DreamWear's low-profile design should remain comfortable and effective regardless of how you choose to sleep.
The DreamWear comes with a medium mask frame, fabric wraps, headgear, and four cushions (small, medium, medium wide, and large). It is compatible with CPAP and BiPAP machines. Philips Respironics backs the mask with a 90-day warranty, covering manufacturing flaws and defects.
ResMed AirFit N20 Nasal CPAP Mask
Magnetic clips and a pliable cushion allow users to adjust the mask as needed
Quick-release design makes it easier to take off the mask
Padded headgear for additional comfort
Nasal tube connection can become dislodged for active sleepers
Magnetic parts might affect medical implants within 6-inch proximity
Sleep Foundation Special Offer
Use this SleepFoundation.org link for the most current discount on ResMed products
Bottom Line
From the low profile to a quick release design, the ResMed AirFit N20 Nasal CPAP Mask is the ultimate user-friendly mask.
The ResMed AirFit N20 Nasal CPAP Mask has an innovative design that provides users with a secure seal and personalized comfort. The low profile enables good visibility and helps you avoid indentations on the forehead.
What Does It Do?
The mask features magnetic clips for immediate and precise adjustments. The headgear is padded to reduce pinching and next-day red marks. The mask is available in small, medium, or large sizes and comes with the mask, cushion, and headgear. Additional headgear, tubing, and pillows are available for purchase with your initial kit. It is designed to be compatible with any CPAP machine.
Who It's Best for
The AirFit N20 has a front-of-face tube connection that many sleepers find more comfortable than top-of-head placement. The mask provides a clear field of vision that allows users to wear the mask while reading or watching TV. The mask also features a quick-release elbow to make it easier to put on and remove, so we recommend this model for users who find other masks difficult to take on and off.
The AirFit N20 is backed by a 90-day warranty that covers manufacturing defects.
How to Choose a CPAP Nasal Mask
Choosing your CPAP mask is an essential step when shopping for CPAP supplies. While most high-quality CPAP machines work for the majority of users, CPAP masks can vary widely in design. As a result, what is comfortable and effective for one person may be unusable for another. Choosing the right nasal mask is made easier by understanding what to look for and what to consider.
What to Consider When Purchasing a CPAP Mask
To help simplify the process of choosing a CPAP mask, there are key considerations that shoppers should keep in mind. These factors may be more or less important to you depending on your needs and preferences, but each should be considered before making a purchase. The CPAP mask you choose should fulfill your needs while adhering to any recommendations made by your healthcare team.
Doctor's Recommendations
If your doctor or sleep specialist has recommended a specific mask or style of mask, follow their guidelines and only choose a different mask after speaking to them about your concerns. Given the importance of using the right CPAP mask, disregarding your doctor's recommendations may have a negative impact on your treatment's efficacy.
Size & Fit
A CPAP mask that fits poorly can cause pressure sores, air leakage, and other issues that can have a negative effect on CPAP efficacy and adherence. Different mask models may require you to take different measurements, but most nasal masks are measured from the base of your nostrils to the top of your nose bridge, and from the widest edge of your nostrils from side to side. Nose pillows may only require the latter measurement.
Comfort
Choosing a CPAP mask that fits correctly is the first step towards sleeping comfortably, as a mask that is too small is likely to pinch or cause sores. Beyond this, comfort is subjective and depends on your preferences and the shape of your face. If you've never used a CPAP mask before, consider speaking to your sleep specialist about finding a comfortable option. They may have different options available for you to try.
Compatibility
Not all CPAP masks are compatible with all CPAP machines and tubing. Different manufacturers may require the use of their own supplies, and unique tubing sizes may require users to purchase specialized masks. Be sure to double check your machine's requirements and compatibility before purchasing a mask.
Tube Location
Most CPAP masks attach tubing to the nasal area, while others attach at the top of the head. The latter form can provide freedom of movement and better visibility, but some people find it less comfortable during sleep. Both forms are effective, as long as they are comfortable and do not dislodge during the night.
Mask Style
Nasal masks and nasal pillows are common mask styles, but they differ in design. Nasal masks cover the entire nose, while nasal pillows rest underneath the nostrils. Nasal pillows are often less comfortable and effective for people who require higher pressure levels.
While many people prefer nasal masks or nasal pillows, others do better with a full-face model. There are also less common mask styles that may be recommended to you by your sleep specialist. The correct mask style for you will likely be based on your doctor's recommendations, as well as your own preferences. You may have to try more than one style before finding the one that works best for your needs.
Included Components
A CPAP mask is made up of several different components: the mask, headgear to hold the mask in place, and the cushion (or pillow) that creates a seal between the mask and your face. Some masks may include other components, such as a chinstrap or mask-specific pillows, tubing, filters, and frames. These components may be available to purchase separately if they become damaged, while others are intended to be replaced only by purchasing a new mask.
Sleeping Position
Depending on your preferred sleeping position, different types of masks may be more or less suitable. Stomach sleepers, for example, may struggle to find a full-coverage mask that is comfortable and effective. Nasal masks and nasal pillows suit most people regardless of their sleep style, but you may need to purchase a CPAP pillow that provides space for your mask.
Materials
Most CPAP masks are made out of plastic, with a silicone cushion and silicone or fabric headgear. Silicone is one of the least reactive materials for medical supplies, but there are soft rubber and latex cushions available for people who prefer other materials.
Price
The price of CPAP masks can vary widely based on their style and complexity, but they typically retail for $50 to $200. Given the importance of choosing the right mask, it's crucial to buy a mask that fits your needs rather than choosing one based solely on price. Masks also wear out over time and should be replaced regularly.
Warranty
Whether or not your CPAP mask has a warranty depends on the manufacturer. Many of the larger CPAP mask manufacturers offer warranty coverage in the event of manufacturing defects and flaws, for the mask and any replaceable components. Warranty coverage is typically listed on the product page, and can be confirmed prior to purchase.
Who Is Best Suited to a Nasal Mask?
Different styles of CPAP masks work better for some people than others. A wide range of factors — including sleep position, breathing tendencies, and facial hair — can make a significant difference in whether a nasal mask will work well for your needs. To help you determine what CPAP mask style is right for you, speak to your healthcare team for advice and more information.
Who is Suited:
| | |
| --- | --- |
| Sleepers Who Primarily Breathe Through Their Noses | Nasal masks and nasal pillows do not cover the user's mouth, so users must breathe through their nose for the CPAP treatment to be effective. While chinstraps are available to encourage breathing through the nose, a nasal mask is particularly suitable for people who naturally breathe this way. |
| Active Sleepers | Large CPAP masks can become uncomfortable or dislodged if you move often during the night. Nasal pillows are a suitable option for active sleepers, as their small profile and the angle of their seal makes them less likely to bother restless sleepers. |
| Side, Back, and Stomach Sleepers | Nasal masks, and nasal pillows in particular, are significantly less bulky than full-face CPAP masks. Most people tolerate them well regardless of their preferred sleep position, though stomach sleepers should consider purchasing a CPAP pillow that provides space for their mask to rest. |
| Sleepers with Facial Hair | Facial hair can interfere with the cushion's seal on full-face and nasal masks, but nasal pillows are usually able to create an effective seal regardless of facial hair. If you have facial hair, speak to your healthcare team to determine the best fit for your needs. |
| Sleepers Who Prefer a Minimal Design | Some people dislike the restrictive feeling of a bulky CPAP mask, while others simply prefer the lighter weight and streamlined look of nasal masks or nasal pillows. Nasal pillows are the smallest of the styles, but both are much lighter than full-face models. |
Who is Not Suited:
| | |
| --- | --- |
| Sleepers Who Primarily Breathe Through Their Mouths | Nasal CPAP masks are not effective when users breathe through their mouth. People who tend to breathe through their mouth can purchase a chinstrap to keep their jaw closed and encourage breathing through their nose, but some people find these uncomfortable or ineffective. |
| People with Congestion & Allergies | People with chronic congestion or allergies will likely struggle to use a nasal CPAP mask. Even if the treatment remains effective, nasal masks — particularly nasal pillows — can make congestion worse for some people. |
How Do CPAP Nasal Masks Compare to Other Masks?
In the video below, we offer a hands-on look at a CPAP nasal mask and compare it to other types of masks. Our close-up exploration examines the pros and cons to each type of mask and who each style is best suited for.
Frequently Asked Questions About CPAP Nasal Masks
We'll cover the answers to commonly asked questions for shoppers who are considering a CPAP nasal mask. If you have further questions about nasal masks and whether they may suit your needs, speak to your healthcare team. They will be able to guide you through the purchasing process and answer any questions or concerns you may have.
What's the difference between a nasal pillow and a nasal mask?
Nasal masks cover the entire nose, from bridge to philtrum, while nasal pillows seal against the nostrils and do not cover the rest of the nose. Some nasal CPAP masks offer less nose coverage, but these are not as common as the slightly larger variety. Some people find nasal pillows more comfortable due to their lightweight design, but others find them less comfortable since they blow air directly into the nostrils.
How much do CPAP nasal masks cost?
The average price of a CPAP mask ranges from $50 to $200, depending on the mask's design and complexity. Choosing a mask based on its price alone is not recommended, since the cheapest option may not be the right fit for your needs. That said, most people are able to find an option within their budget. Since CPAP masks need regular replacement, a more expensive model is not a one-time investment. The recurring cost of replacement masks should be factored into your overall budget.
Are CPAP masks covered by insurance?
Not all insurance providers cover CPAP machines, but those that do usually also cover CPAP supplies like masks. It is important to read your coverage information carefully, as the process may be complex and your mask may or may not be covered.
Do I need a prescription for a CPAP mask?
Like CPAP machines, CPAP masks require a prescription to purchase. The process of purchasing a CPAP mask online is usually simple, with most retailers requiring you to fax or upload a copy of your prescription before making a purchase. Individual components, such as replacement cushions or headgear, do not require a prescription.
Thanks for the feedback - we're glad you found our work instructive!
If you're ready for more, sign up to receive our email newsletter!
Was this article helpful?
Thanks for the feedback - we're glad you found our work instructive!
Submitting your Answer...
Other Articles of Interest