Best CPAP Masks for Mouth Breathers
When you buy through our links, we may earn a commission. Products or services advertised on this page may be offered by an entity that is affiliated with us. Learn more.
Medical Disclaimer: The content on this page should not be taken as medical advice or used as a recommendation for any specific treatment or medication. Always consult your doctor before taking a new medication or changing your current treatment.
If you have obstructive sleep apnea (OSA) and breathe through your mouth, you might not be getting the most out of continuous positive airway pressure (CPAP) therapy. Mouth breathing is associated with increased levels of oxygen desaturation and more severe symptoms for people with OSA. However, the right type of mask can increase the effectiveness of CPAP therapy.
Studies have shown that CPAP is more effective with the mouth closed. If a person breathes through their mouth while using a nasal mask they can experience mouth leaks, causing an increase in nasal resistance that can compromise CPAP therapy. Additionally, people who experience mouth leaks are less likely to adhere to CPAP therapy over the long term.
Full-face masks are an alternative to nasal masks for people with OSA who breathe through their mouths. While a nasal mask fits over the nose, a full-face mask covers both the nose and mouth. Unfortunately, many users find the larger design of a full-face mask bulky and uncomfortable.
The good news is that newer full-face models are sleeker and more lightweight. Our picks for the best CPAP masks for mouth breathers include full-face masks with varied designs and a range of price-points. We also give general tips concerning size, fit, materials, and cleaning recommendations.
Product Details
ResMed AirFit F30 Full Face CPAP Mask
People who wear glasses
Those who like to watch TV or read before bed
Side and back sleepers

One-size-fits-all design with adjustable straps for a comfortable fit
Low-profile cushion rests beneath the bridge of your nose
Quick-release elbow hose swivels to any position and easily detaches
Sleep Foundation Special Offer
Use this SleepFoundation.org link for the most current discount on ResMed products
Most people who primarily breathe through their mouths need a CPAP mask that forms a tight seal and provides steady airflow, but these masks tend to be somewhat bulky and uncomfortable. The ResMed AirFit F30 is the best of both worlds: a full face mask that delivers continuous air with an adjustable, low-profile design that isn't too heavy. The soft mesh straps conform to your face, and magnetic clips help you easily customize the fit.
Since the cushion rests beneath the bridge of your nose, irritation and red marks shouldn't be an issue. This also allows you to wear glasses without the lenses fogging up. Without a forehead strap, you should have complete visibility while wearing the mask if you enjoy watching television or reading in bed. The hose is located directly in front of the mouth, ensuring sufficient airflow throughout the night.
You can swivel the hose in any direction, so you can comfortably sleep on your back or side, and the quick-release lets you quickly attach and detach the connective tube. The headgear has a one-size-fits-all design, but you can choose between small and medium size cushions. ResMed offers a printable chart to help you determine the proper size, and recommends choosing the medium cushions if you fall between the sizes.
The AirFit F30 carries a mid-range price-point. Those who order from The Sleep Doctor receive a 5% discount on their purchase when they sign up for a subscription. Shipping is free of charge for all orders in the contiguous U.S., and you may return the mask within 30 days as long as it hasn't been used.
Philips Respironics DreamWear Full Face CPAP Mask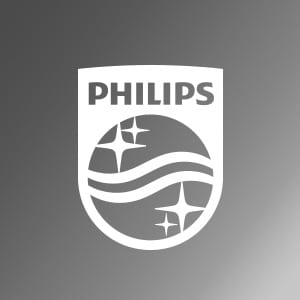 People who want the option of switching between cushion styles
Those who feel claustrophobic using standard full-face masks
Shoppers seeking more size options

Below-the-nose design with few contact points on the face
Flexible silicone frame reduces skin irritation
Headgear detaches easily via magnetic clips
Sleep Foundation Special Offer
Use this SleepFoundation.org link for the most current discount on Philips Respironics products
The Philips Respironics DreamWear Full Face Mask comes with a wider range of cushions and settings than the typical mask. Users can alternate between a full-face mask, a nasal gel cushion, and a nasal pillow. Four headgear settings prevent an overly loose or tight fit.
Unlike standard full-face designs, the cushion of the DreamWear Full Face Mask sits below the nose, helping to prevent painful indentations and pressure points. The frame is made from soft, lightweight silicone that gently contours the face. The tube connects at the top of the head, so visibility isn't obstructed. Flexible tubing ensures a secure seal even for restless sleepers.
The mask is easy to take on and off, thanks to the Velcro straps on the headgear and the magnetic clips that fasten the cushion. Full-face cushions come in small, medium, medium wide, and large sizes. If you're between sizes, Philips recommends going with the smaller of the two.
To maintain a hygienic mask, hand-wash the frame and cushion with warm, soapy water after each use. The headgear only needs to be washed by hand weekly. A 90-day limited warranty protects customers from manufacturing and material defects.
ResMed Airfit F20 Full Face CPAP Mask
Anyone whose CPAP therapy requires high pressure settings
People who enjoy reading or watching television in bed
Side sleepers

Available in three cushion sizes, as well as "for him" and "for her" styles
Open forehead ensures full line of sight
Subscribers receive a 5% discount on their order
Sleep Foundation Special Offer
Use this SleepFoundation.org link for the most current discount on ResMed products
Full face masks tend to cost more than other CPAP masks types, but some models manage to be affordable without sacrificing quality or performance. The ResMed AirFit F20 falls squarely in this category. With a flexible frame, gente cushion for the bridge of your nose, and contoured chin to ensure a consistent seal throughout the night, the AirFit F20 is one of the most comfortable — and most reliable — full face masks on the market today.
You can choose from small, medium, and large cushions based on your facial profile. The mask is also available in "for him" and "for her" designs, the latter of which is slightly more slender. The flexible frame is compatible with all cushion sizes. Magnetic clips enable easy release when you need to take off the mask, while integrated padding helps prevent harsh rubbing and irritation on the skin. As a full face mask, you can use it with any pressure settings — even high levels that can be too intense for nasal or nasal pillow masks.
Since the forehead is open, you won't have to worry about limited line of sight while wearing the mask. This design also allows you to read or watch television in bed, and the straps are thin enough to comfortably sleep on your side. Prices vary by size and seller. If you order the ResMed AirFit F20 through The Sleep Doctor, you'll receive a 5% discount when you sign up for a subscription, rather than making a one-time purchase.
ResMed AirTouch F20 Full Face CPAP Mask with Headgear
Sleepers with sensitive skin
Those seeking soft, closely contouring cushions
People who prefer low-profile masks

Memory foam cushions promote comfort and close contouring
Four sizes
Headgear features magnetic clips
Sleep Foundation Special Offer
Use this SleepFoundation.org link for the most current discount on ResMed products
The ResMed AirTouch F20 Full Face CPAP Mask is a low-profile alternative to bulky full-face masks. Geared toward mouth breathers, the mask is designed to keep a secure seal over the nose and mouth. The foam cushions are exceptionally soft, setting this model apart from other masks on the market.
The mask is available in three different sizes, so most sleepers should be able to find a mask that suits the size and profile of their head. ResMed also offers a "for her" model, which has smaller headgear and features hints of lavender coloring. What stands out most with the AirTouch F20 is the memory foam pads, which are softer than the silicone cushions you'll find on many masks. The foam contours closely to your face to enhance comfort and form a tighter seal. The cushions are interchangeable with ResMed's AirFit masks, if you'd like the comfort of foam cushions on an AirFit frame.
The headgear features magnetic clips for quick and easy removal. Note that the foam cushions may only be cleaned on the surface and should not be submerged in water. ResMed recommends replacing the cushions every month.
The ResMed AirTouch F20 qualifies for free shipping to U.S. addresses.
Why You Should Trust Us
Our sleep specialists have years of experience researching and testing products designed to improve sleep quality. Our team includes medical experts, so you can be assured that you're getting science-backed advice.
Every product pick is thoroughly vetted and rigorously tested. Our goal is to make finding a compatible CPAP mask as uncomplicated as possible.
What Type of CPAP Mask Is Best Suited for Mouth Breathing?
CPAP masks are available in different styles to meet varying needs. Most masks fall into one of three types: full-face, nasal, and nasal pillows.
Full-Face Masks
This style of CPAP mask forms a tight seal over the nose and mouth. The mask covers the lower portion of the face and is secured by headgear.
Full-face masks are typically best for back sleepers or mouth breathers. The larger surface area also diffuses uncomfortable pressure buildup for people who require higher pressure settings. However, side and stomach sleepers may find the extra material of a full-face mask bulky and unwieldy.
Nasal Masks
Nasal masks extend from the nasal bridge to the upper lip, so they deliver airflow only to the nasal passages. They are smaller than full-face designs but can accommodate high pressure settings better than nasal pillows. People who find full-face masks too cumbersome often try nasal masks next, especially if they move frequently when sleeping.
Nasal Pillows
The sleekest design, a nasal pillow rests below the nose and is secured with headgear. Similar to a nasal mask, this design directs airflow only to the nasal cavity. Because nasal pillows only minimally touch the face, they are a good choice for side, stomach, and combination sleepers. However, they are generally not suited to high pressure settings.
How to Choose a CPAP Mask for Mouth Breathing
An effective CPAP mask for mouth breathers decreases the likelihood of air escaping from the mouth so users can get the most out of CPAP therapy. Beyond this, more general factors like price, machine compatibility, and material quality should also be considered before purchasing a mask.
What to Consider When Purchasing a CPAP Mask for Mouth Breathing
Even if you're fairly certain which the mask style you want, sifting through all the models can still be overwhelming. Distinguishing marketing hype from authentic product claims is often easier said than done.
You can simplify the shopping process by focusing on a few important factors. Size, comfort, sleep position, and machine compatibility should all be noted when choosing a model.
Price
Price varies based on quality, features, and manufacturer, but most full-face masks cost between $75 and $250. Not all insurance plans cover the cost of CPAP accessories, so always check with your provider first. Make sure to keep any receipts or proof of purchase if your insurance plan offers reimbursements.
Size & Fit
Size and fit are crucial when it comes to minimizing air leaks and pressure loss. Most head straps are adjustable to ensure a snug fit across the head and face. Manufacturers typically list the dimensions for full-face masks.
A loosely fitting mask can increase the occurrence of air leaks. On the other hand, a mask that is uncomfortably tight can contribute to poor .
Compatibility
Most full-face masks are designed to work with the majority of CPAP machines. However, it's still a good idea to check that a mask is compatible with your machine before purchasing. Manufacturers generally list compatibility details on product pages.
Different mask styles have varying pressure ranges. Full-face masks can typically handle the highest pressure settings, while nasal pillows have the lowest pressure threshold. Make sure the mask you're considering is compatible with the pressure requirements specified by your doctor.
Comfort
Having a comfortable mask is essential to therapy compliance. Discomfort can lead people to give up on CPAP therapy.
Full-face masks are larger than other styles, but most newer models have more minimal designs than their predecessors. Some models also provide extra comfort with cushions that sit below the nose to help prevent red marks from occurring.
Sleep Position
Sleep position is an important consideration when choosing a CPAP mask. Stomach and side sleepers usually prefer nasal masks or pillows, as they don't dig into the face as much as full-face masks.
Full-face masks are more generally appropriate for back sleepers or people who remain fairly stationary when sleeping.
Quality Materials
Higher-quality materials usually mean a more durable and comfortable mask. Mouth breathers can often avoid red marks and pressure points by opting for silicone frames and cushions that are more flexible than hard plastics.
High-quality materials also tend to hold up to washing better, which is important, given that most components should be washed on a daily basis. Many models are latex-free, but people with latex allergies should double-check product details.
Cleaning & Care
While cleaning guidelines vary based on the model, most CPAP hoses, frames, cushions, and nasal pillows should be hand-washed daily and fully air-dried before use. Headgear can typically be hand-washed on a weekly basis. Warm water and a mild detergent or liquid dish soap are usually recommended. Always follow the manufacturer's instructions before starting a cleaning regimen.
Frequently Asked Questions
Can you wear a CPAP mask if you breathe through your mouth?
Mouth breathers can wear CPAP masks, but successful therapy depends on the type of mask worn. Full-face masks are usually the most effective for mouth breathers because they minimize air leaks. Nasal masks and pillows don't cover the mouth, so air is more likely to escape.
What is the best CPAP mask for people who breathe through their mouths?
Full-face masks are generally recommended for mouth breathers because they reduce the chances of air leaking from the mouth. A CPAP chin strap can also help keep the mouth closed.
Do nasal CPAP masks work if you breathe through your mouth?
Nasal CPAP masks usually aren't as effective as full-face masks for people who breathe through the mouth because air is more likely to escape during exhalation. Mouth breathers who prefer nasal masks can use a chin strap to help keep the mouth closed, which can reduce air leaks.
Still have questions?
Our product experts have extensive experience testing just about every sleep product on the market. Send an email to [email protected] or call us at (877) 672-8966 with your questions and we'll help you find exactly what you're looking for.
Thanks for the feedback - we're glad you found our work instructive!
If you're ready for more, sign up to receive our email newsletter!
Was this article helpful?
Thanks for the feedback - we're glad you found our work instructive!
Submitting your Answer...
Other Articles of Interest