Best CPAP Full Face Masks
When you buy through our links, we may earn a commission. Products or services advertised on this page may be offered by an entity that is affiliated with us. Learn more.
Continuous positive airway pressure (CPAP) therapy is one of the gold standard treatments for sleep apnea, a breathing disorder that affects millions of Americans. CPAP machines deliver pressurized air intended to keep the airway open via a mask, meaning that choosing the right face mask has a significant impact on the treatment's efficacy.
CPAP masks are available in various styles, from nasal pillows and nasal masks that supply air through the nose to full-face masks that provide air through both the nose and the mouth.
Although they are not right for everyone, full-face CPAP masks are an excellent choice for people who breathe through their mouths. Nasal masks are available with a chinstrap to discourage mouth breathing, but not everyone finds these effective or comfortable. Some people use a full-face mask every night, while others switch only when they are congested from allergies or illness. Full-face masks can also make high air pressure settings more comfortable.
You needn't feel apprehensive if your doctor has recommended using a full-face mask. Modern full-face masks have a low profile to reduce claustrophobic feelings while offering a secure fit for your therapy. Finding the right mask can feel daunting, but learning more about full-face masks and what to look for can make the process easier.
Product Details
Philips Respironics DreamWear Full Face CPAP Mask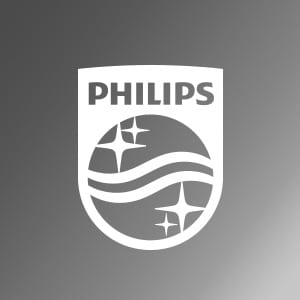 Low-profile, below-the-nose, full-face design
Top-of-head tubing attachment
Four cushion sizes available
Sleepers with facial hair may experience irritation
Metallic components may impact medical implants within 6-inch distance
Sleep Foundation Special Offer
Use this SleepFoundation.org link for the most current discount on Philips Respironics products
Bottom Line
If you're looking for a mask that balances a comfortable fit with effective sealing, the Philips Respironics Dreamwear is a strong option.
Full-face masks offer some excellent benefits, but some sleepers find them too obtrusive to weaer. The DreamWear by Philips Respironics addresses this issue with an innovative design that may appeal to anyone who needs a full-face mask with an ultra-low profile.
What Does It Do?
Instead of covering the entirety of the nose and mouth, the DreamWear seals beneath the nose and lower lip for full-face performance that feels more like a nasal mask. To complement this low profile, the DreamWear's tubing connection is located at the top of the head. Four adjustment points on the DreamWear's headgear make it easy to find a comfortable fit and effective seal. The DreamWear has one-size-fits-all headgear that can be purchased separately, along with extra cushions and soft fabric wraps for the headgear.
Who It's Best for
Active sleepers, side sleepers, and people who feel constricted by other full-face masks are all likely to appreciate the streamlined design of this DreamWear mask. The mask and mask cushions are also available in an extra-wide design, along with standard small, medium, and large sizes. The variety of sizes helps ensure most users can find the correct fit, which is important for preventing leakage.
Since it uses standard tubing, the DreamWear should be compatible with nearly any CPAP machine. This face mask is backed by a 90-day limited warranty.
ResMed AirTouch N20 Nasal CPAP Mask
Foam cushion contours to the face and is less abrasive than silicone
Soft design is ideal for travel
Four sizing options
Cushions must be replaced every month
Active sleepers might accidentally dislodge tube from nasal connector
Sleep Foundation Special Offer
Use this SleepFoundation.org link for the most current discount on ResMed products
Bottom Line
The ResMed AirTouch N20 Nasal CPAP Mask is a welcome option for people who find full face masks with silicone cushions uncomfortable. Lightweight headgear and a flexible design also make the mask well-suited for travel.
The ResMed AirTouch N20 Nasal CPAP Mask is a departure from traditional full face CPAP masks. Rather than using silicone, the mask's nose and mouth cushions are composed of soft memory foam that gently contours to the shape of your face without leaving red marks. The AirTouch N20 also has a reasonable price-point compared to other full face masks.
What Does It Do?
Airflow is delivered through a hose located next to your mouth. A quick-release lets you easily disconnect the mask and hose when you wake up in the morning. The cushions conform to your face comfortably while creating a tight seal to prevent air leaks. The AirTouch cushions may be used with any headgear and frame in the ResMed Air series. Since the cushions are made of memory foam, they should only be spot cleaned and you should replace them every month.
Who It's Best for
The foam cushions make this mask a good choice for people with sensitive skin, as well as those who are allergic to silicone. You can choose between four different sizes depending on your facial profile, so most CPAP users should be able to find a mask that fits. One of the size options is a "for her" version that features smaller headgear and lavender coloring. The open-face design does not include a forehead strap, which should appeal to people who wear glasses. We consider this mask very travel-friendly because the foam and straps can be stowed in luggage.
You can save an additional 5% when you sign up for a subscription with The Sleep Doctor. The mask qualifies for free shipping to customers in the contiguous U.S., and you can return unused masks within 30 days of delivery.
Best Full Face Mask for Side Sleepers
ResMed Airfit F20 Full Face CPAP Mask
Under-eye mask frame allows for a clear visual field
Gentle venting technology for quieter operation
Highly secure seal on almost all face shapes
Slightly bulkier than some other full-face masks
Magnetic parts may interfere with medical implants if mask is too close
Sleep Foundation Special Offer
Use this SleepFoundation.org link for the most current discount on ResMed products
Bottom Line
The ResMed AirFit F20 is a great choice for sleepers seeking a quieter mask. The ventilated design not only minimizes noise but also makes the mask more comfortable to wear while sleeping on your side.
Some side sleepers may find full face masks too uncomfortable to wear through the night, but the ResMed AirFit F20 Full Face CPAP Mask has an adaptive design that promotes strong contouring to your face. This means the mask should feel fairly comfortable for most sleepers, including those who sleep on their side.
What Does It Do?
The mask and headgear have seven contour points and wings that provide a close, adaptive fit without excessive pinching or rubbing. This model's emphasis on comfort continues with other aspects of its design, including a soft nose bridge, a frosted silicone cushion that some people find less irritating, and a headgear design that contours around the chin for extra support.
Who It's Best for
Thanks to its special contouring design, the AirFit F20 should feel comfortable for most people whether they sleep on their back or side. The mask is also designed to be quieter than many options on the market, thanks to the QuietAir venting technology, which uses multidirectional openings to break up exhaled air and allow venting from multiple areas. The reduced noise may appeal to couples or light sleepers who wake easily at night.
Customers can purchase the AirFit F20 with small, medium, or large headgear, although the cushion is only available in small or medium. Both the headgear and cushion can be purchased separately for regular replacement. This face mask is compatible with all CPAP machines that use standard tubing and is covered by a 90-day limited warranty.
How to Choose a CPAP Full Face Mask
Like choosing the best CPAP machine, choosing the best CPAP mask can be intimidating. The right full-face mask can affect both the comfort and efficacy of your CPAP treatment, so it's crucial you use a model that works for you. Learning more about how a full-face mask works and what to look for can make the buying process easier and less stressful. If you have any concerns, your healthcare team is a great source of both answers and recommendations about what to look for in a mask.
What to Consider When Purchasing a CPAP Mask
Understanding the factors to consider when buying a full-face CPAP mask can make the process less overwhelming. By assessing each of these categories carefully, you'll be able to ignore persuasive marketing language and instead focus on the product's potential benefits and drawbacks. Although individual categories may be more or less important to you, your doctor's recommendations should always be the main deciding factor when buying a CPAP mask.
Doctor's Recommendations
You should always follow your doctor's advice about face mask style, fit, and features. They may even suggest specific models or brands that might work for you. Because doctors are familiar with their patients' particular needs, they are also the best source of advice if you have questions about the mask-buying process. If you have concerns about their guidelines or wish to buy a mask that does not follow their recommendations, it is crucial to speak to your doctor for clarification or approval before making your purchase.
Size & Fit
Your face mask must fit correctly for your CPAP therapy to be successful, but not all masks are available in all sizes. Measurements for a full-face mask are usually shown as height and width.
The standard height measurement is taken from the middle of your pupil to the indent in your chin. The mask should fit across the bridge of your nose, cover your mouth completely, and feel comfortable with no obvious pressure points. Headgear also plays a role in finding the correct fit, with the best full-face masks offering easy-to-use headgear adjustment features.
Comfort
Some people find full-face masks more comfortable than other mask styles. Comfort is defined largely by fit. The correct fit should limit pinching and pressure points while forming a secure seal. If you experience discomfort, you should double-check that your mask is the right size. If you are still concerned, you may want to look for a mask with features like gel cushioning or padded headgear and/or consult your doctor.
Compatibility
Not all full-face masks are compatible with all CPAP machines, so it's essential to double-check compatibility with your device before purchasing a face mask. Your chosen mask may not be compatible with all types of heated tubing, or it may require unique tubing sizes that typically cost more than standard options. Compatibility is most likely if your mask is made by the same manufacturer as your machine, but all face masks should have compatibility details listed on their product pages.
Tube Location
While most full-face masks attach tubing to the nasal area, others run interior tubing to an attachment port on the forehead or the top of the head. Tube location is a matter of personal preference as long as the tubing does not dislodge during the night. Some people feel that a top-of-head connector opens their field of vision and makes it easier to move around in bed, while others find that a nasal connector is more comfortable and secure.
Included Components
Every full-face CPAP mask has three components: the mask itself, the headgear to hold the mask on, and the pillow/cushion that creates a seal between your face and the mask.
All components are typically included with your initial mask purchase, but you will most likely need to replace parts independently to keep your mask in good condition. Your doctor can provide guidance on how frequently components should be replaced, but your insurance company may limit how often it will cover replacement equipment.
Sleeping Position
It can be uncomfortable to sleep on your side or stomach when using a full-face CPAP mask. If you prefer these sleeping positions, look for a full-face mask with a minimalist design and padded headgear. You may also want to choose one with a forehead or top-of-head tubing connection for a lower profile and less chance of dislodging the tubing while asleep. Regardless of the mask you choose, you may need to purchase a CPAP pillow with cut-out space for your mask if you tend to sleep on your side or stomach.
Materials
The mask portion of a full-face mask is typically made from hard plastic, but you may be able to choose from different materials for the cushion and headgear. Silicone is the most popular choice for the mask cushion because it is generally durable and non-reactive, though other options, like memory foam, are also available. Headgear is often made from a stretchy material, with nylon-spandex blends among the most common. However, fleece and cotton covers are also widely available to adjust the feel.
Price
Full-face CPAP masks typically cost between $75 and $200, varying in price depending on their manufacturer, features, and complexity. As with all CPAP components, it is critical to choose a mask that works well for you rather than selecting the least expensive option. However, a more expensive mask is not necessarily the better choice. Once you have chosen a mask, comparison shopping online is usually the best way to find the lowest price on that model.
Warranty
Most full-face masks come with a warranty that covers manufacturing defects and flaws. This warranty should be clearly stated online on the product page, though you may have to contact the manufacturer if you have further questions. Most warranties cover all mask components, though the mask itself may have different warranty terms than the headgear and pillow.
Who Is Best Suited to a Full Face CPAP Mask?
The best CPAP masks are available in several styles, including full-face, nasal, and nasal pillow. Different mask styles have varying benefits and downsides, with each mask type more or less suited for different people depending on factors like their PAP therapy needs, sleep position, and whether they breathe through their mouths.
While full-face masks provide an effective and comfortable mask solution for many CPAP users, they are not right for everyone. As with all aspects of your PAP therapy, you should speak to your healthcare team before switching to or from a full-face mask.
Who is Suited:
| | |
| --- | --- |
| Sleepers Who Primarily Breathe Through Their Mouths | Nasal masks only deliver pressurized air through the nose, making them ineffective for people who breathe through their mouths when they sleep. While some people use chinstraps to keep their jaw closed and discourage mouth breathing, a full-face CPAP mask may allow for comfortable and effective therapy if you frequently struggle to breathe through your nose. |
| Sleepers with a High CPAP Pressure Setting | For some sleepers, using high pressure levels with a nasal CPAP mask can irritate the sensitive nasal passages. Since full-face masks allow users to breathe through their noses and mouths, they can often alleviate discomfort for people who require high pressure settings for their PAP therapy. |
| Back Sleepers | Even full-face masks with a low-profile design are bulkier than nasal or nasal pillow masks. While it is possible to use a full-face mask if you sleep on your side or even your stomach, sleeping on your back is likely to be the most comfortable position if you use this mask style. |
Who is Not Suited:
Sleepers with Facial Hair
Facial hair, particularly full beards, can prevent a full-face mask from forming a seal against the face. If your mask doesn't seal correctly, air can escape and reduce the efficacy of your PAP treatment. Nasal masks, particularly nasal pillow masks, tend to work better for people with facial hair.
Some Side and Stomach Sleepers
Since full-face masks are bulkier than nasal masks, those who prefer to sleep on their side or stomach might find that a full-face mask presses into their face uncomfortably. Pressure on the side of the face can also compromise the mask's seal and lead to leaking air.

While using a CPAP pillow can make it easier for some side and stomach sleepers to use a full-face mask, others may prefer switching to a nasal mask or nasal pillow mask.
Some Active Sleepers
Full-face masks are easier to dislodge than most nasal or nasal pillow masks. If you are a particularly active sleeper, a full-face mask may not work for you. However, active sleepers who prefer full-face masks may be able to make this style for their needs by choosing a design with adjustable headgear and a top-of-head tubing connector.
How to Choose the Right CPAP Mask
Watch our video to get a close-up look at a full face CPAP mask, as well as other common CPAP masks you'll find on the market. We'll explore the advantages to each type of mask and how the full face mask compares with other models.
Frequently Asked Questions About CPAP Full Face Masks
While we've covered the most common questions people have when buying a full-face CPAP mask, CPAP masks are a complex topic that can confuse many people. Your healthcare team is in the best position to answer your questions, address your concerns, and guide you towards a mask that will work well for your individual needs.
How should a full-face CPAP mask fit?
Your full-face CPAP mask should cover your face from the bridge of your nose to just under your lower lip, and it should form a comfortable seal with no noticeable pressure points. A too-small mask may pinch at the bridge of the nose, against your cheekbones, or beneath your mouth. On the other hand, a too-large mask might feel comfortable at first, but it will not form a proper seal against your face. It may also rub against your skin due to the incorrect seal.
How much do CPAP full-face masks cost?
Full-face CPAP masks usually cost between $75 and $200 depending on their complexity and features. Although the most expensive mask is not necessarily the best fit for your needs, it is important to choose a mask that suits you rather than focusing on the price-point. If you are struggling to purchase an effective full-face mask due to your budget, online stores often have the lowest prices and simplify comparison shopping.
Are CPAP masks covered by insurance?
Although not all insurance providers cover CPAP masks, those that cover PAP machines usually also cover other necessary components, like masks. The process can be complex, and your mask may not be covered or may only be partially covered, so be sure to review your provider's terms before factoring insurance coverage into your budget.
Do I need a prescription for a CPAP mask?
CPAP masks, like PAP machines, require a formal prescription from a healthcare provider. Purchasing your CPAP mask in a brick-and-mortar store usually requires that you hand over your prescription as you would when buying prescribed medication, while buying from an online retailer generally involves uploading or faxing your prescription before making your purchase. Although the mask itself is a prescription item, CPAP mask components, like cushions and headgear, do not typically require proof of a prescription.
Still have questions?
Our product experts have extensive experience testing just about every sleep product on the market. Send an email to [email protected] or call us at (877) 672-8966 with your questions and we'll help you find exactly what you're looking for.
Thanks for the feedback - we're glad you found our work instructive!
If you're ready for more, sign up to receive our email newsletter!
Was this article helpful?
Thanks for the feedback - we're glad you found our work instructive!
Submitting your Answer...
Other Articles of Interest