When to Transition From Crib to A Toddler Bed
Key Takeaways
Transitioning to a toddler bed occurs between 18 months and 3 years.
Signs a child is ready for a bed include outgrowing and climbing out of the crib or expressing any desire for a new bed.
Involve the child, prioritize safety, and maintain routines during the transition.
When it is time to switch to a bed, consider either a toddler bed or a twin bed with safety rails.
Switching from a crib to a toddler bed can feel like a big change, and timing the switch properly is important. Good sleep is essential to a child's emotional and social functioning, ability to learn and focus, and overall development. Many parents feel nervous about changing their child's sleep routine, especially if their child sleeps well in a crib. Transitioning a child too early can lead to sleep troubles and bedtime resistance Trusted Source National Library of Medicine, Biotech Information The National Center for Biotechnology Information advances science and health by providing access to biomedical and genomic information. View Source .
However, moving from a crib to a bed is a normal part of childhood. Most toddlers naturally mature to a place where they are ready for, and may even welcome, the change. Some kids are ready to make the switch as early as 18 months, while others feel more comfortable once they are 2 or 3 years old. The right time for your family can depend on a number of factors.
When Is the Right Time to Switch to a Toddler Bed?
Approximately one-third of toddlers transition to a bed between the ages of 18 months and 2 years old, and another third transition between ages 2 and 2.5. In general, most toddlers make the move from a crib to a bed between the age of 18 months and 3 years old. This wide age range means there are a few factors to consider before making the change.
Does Your Child Seem Ready?
If your child is able to climb out of their crib, that is a sign they are ready for a toddler bed. Cribs can pose an injury risk Trusted Source American Academy of Pediatrics (AAP) The AAP and its member pediatricians dedicate their efforts and resources to the health, safety and well-being of infants, children, adolescents and young adults. View Source if your child frequently climbs out.
There are other signs your child is ready to switch to a larger bed, even if they have not managed to climb out of their crib just yet. For example, if you can see their chest above the rail of the crib when they are standing up, they may have outgrown their crib. Typically, a child should switch to a bed when they are about 3 feet tall. They may also start expressing to you that they want a big bed like you or an older sibling.
On the other hand, if your toddler is having trouble learning self-control, they may not be ready to switch to a bed. Self-control is a learned behavior, and the freedom of a bed can be too much for some. Some studies suggest it is better to delay the transition to when your child is closer to 3 years old to avoid your toddler regularly getting out of bed and coming to your room at night, which could disrupt sleep for both of you.
"I routinely recommend that families wait to transition the child out of the crib until they are nighttime potty-trained."
Dr. Nilong Vyas, Pediatrician
Are You Expecting Another Baby?
If you are expecting another child, you may need to move your toddler to a bed so your newborn can use the crib. If possible, start transitioning your toddler to the new bed at least a few months before the baby arrives. This gives your toddler time to adjust to their new bed without feeling jealous or displaced by their new younger sibling. However, it may be better to get a second crib for the newborn especially if the toddler is not developmentally ready to transition out of the crib.
Is Your Child Experiencing Any Other Big Changes?
Switching from a crib to a bed is a big change for toddlers, and toddlers do not always adjust to changes easily. If your toddler is in the middle of potty training, or another big transition like starting daycare or a family move, consider delaying the transition to a bed for a little while longer. Too many changes at once might overwhelm your toddler and make the process harder on you both.
Signs It's Time to Switch to a Toddler Bed
Many signs indicate your toddler is ready to switch from their crib to a toddler bed. You do not have to wait for all signs before starting the transition. Consider moving your child from a crib to a bed if they:
Have climbed out of their crib
Are about 3 feet tall, or tall enough to climb out
Are between 18 months and 3 years old
Have expressed they want a "big kid" bed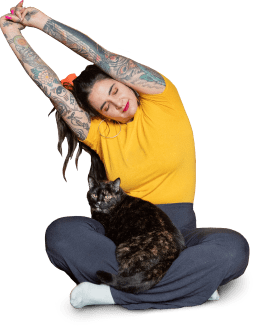 How to Pick a Toddler Bed
When it is time for your child to switch to a bed, you can opt for a toddler bed or a twin bed with safety rails.
Toddler beds are smaller versions of a twin bed, which means your child will eventually grow out of a toddler bed. However, they are made with toddlers in mind, and often have built-in side rails to prevent falls. Toddler beds are also more likely than twin size beds to come in fun designs to appeal to your child. Twin beds may be less imaginative in their design, but they can last your child throughout childhood. You can also add safety rails to twin beds to prevent falls.
Whatever bed you choose, it is best to purchase your mattress and frame at the same time to ensure they fit snugly together. A bed that sits low to the floor is preferable for young children. This way, it is easy for your toddler to get in and out of bed on their own, and there is less of a drop in case they fall. Make sure the bed features a durable design that can handle typical toddler activity, with rounded edges to reduce the likelihood of injuries.
You might also consider a convertible crib, which is a piece of furniture that can act as either a crib or a toddler bed. With these, you can remove one side of the crib, giving your child the freedom to get in and out of bed on their own, without losing the comfort and familiarity of the crib. Additionally the toddler bed can be further converted to a full sized bed for when the child is older.
How to Ease the Transition From a Crib to a Toddler Bed
Transitioning to a toddler bed does not have to be a difficult change. Follow these tips to make the transition easier on both you and your child.
Make It Fun
Help your toddler feel excited for the change by reading books about sleeping in bed. You can also make up bedtime stories together about how heroic it is to sleep in a bed. Collect photos of family members sleeping in their beds to help your child feel like they are a part of something bigger. You can even bring up the new bed in conversation throughout the day to help build excitement.
Incorporate Naptime
Help your toddler get used to their new bed by introducing it during naptime and other quiet times during the day, when they are more relaxed. This can normalize the bed as a place for quiet and rest.
Keep Up Your Bedtime Routine
At night, keep everything else consistent about your toddler's bedtime routine as you begin to transition them to a bed. Whether you listen to lullabies, have a bath, or read stories together, continue following the same activities in the same order every night. Bedtime routines reinforce to your child that it is time for bed, even if they are sleeping somewhere a little bit different. Bedtime routines can also help strengthen your bond with your child and have been found to improve sleep in children Trusted Source National Library of Medicine, Biotech Information The National Center for Biotechnology Information advances science and health by providing access to biomedical and genomic information. View Source and improve the moods of their mothers.
Let Them Choose Their Bedding
To make the transition from crib to bed feel even more fun, invite your toddler to be part of the process when you choose bedding. It may help to go on a special shopping trip together to select pillows and blankets for their new mattress. You can also encourage your toddler to choose which special stuffed animals will get to sleep with them in the new bed.
Reward Good Behavior
If your toddler responds positively to rewards, try using stickers and verbal encouragement to help them transition to a bed. Give them a sticker for each night they go to sleep in their new bed. If they get out of bed during the night, give them positive reinforcement when they go back to their bedroom. Resist the urge to stay in the room until the toddler is asleep. This behavior creates future anxiety for the child and potential for increased wakings overnight.
Double-Check Your Childproofing
Once your toddler transitions to a bed, you can not rely on a crib to keep them in place anymore. With a bed, your toddler can climb out and explore around the house. You will want to ensure everything is childproofed, both in their bedroom and anywhere else in the house they may access, with these measures:
Ensure that there are no hanging curtain cords or wires in their bedroom.
Cover up electric outlets.
Pad any sharp corners.
Secure furniture to the walls and childproof drawers.
Place the bed's headboard directly against the wall, with enough room on either side of the bed so your child does not get stuck between the mattress and the walls.
Place the bed away from anything that could fall on the bed or get tangled in it, like a lamp or curtain cords. Do not place the bed under a window.
Lock any windows in their bedroom.
Locking their bedroom door can be a fire safety hazard. Instead, put a bell on the door so you will hear it if they leave their room.
Place a soft rug or pillows on the floor next to the bed to prevent injury in case your child falls out of bed.
If your house has stairs your toddler can access, put a gate at the top and bottom.
Be Patient
Once your toddler has more freedom, they may take advantage of it. It helps to be patient and stay consistent with bedtime rules. Before bed, remind your child that now is the time to use the bathroom one last time or squeeze in one more hug.
Even with these reminders, you will likely be greeted by your child coming into your bedroom after bedtime at least a few times. When they come in, it is best to stay calm and return them back to their bedroom without fanfare. The more boring sneaking out of bed is, the more likely they are to stop doing it.
You can also rely on consistent sleep strategies to help your child sleep. It may take anywhere from a few weeks to two months for them to settle into their new bed, but they will adjust with time. The key is to be consistent.
Bring Back the Crib If Needed
Pay attention to how your child feels during the transition from crib to toddler bed. It is normal for them to express some resistance along the way, or come into your room every now and then. But, if your child is having significant trouble sleeping or throwing tantrums each night, they may not be ready to transition to a bed. It is okay to bring back the crib, and try the transition again in another month or two.
Do not feel like you have to rush to transition your child to a toddler bed. Making the switch anytime between 18 months to 3 years is considered normal. Wait for the time that feels right for your child and your family, ideally once the child is either jumping out, requesting to be moved, or are nighttime potty-trained.
References
3 Sources
Williamson, A. A., Leichman, E. S., Walters, R. M., & Mindell, J. A. (2019). Caregiver-perceived sleep outcomes in toddlers sleeping in cribs versus beds. Sleep Medicine, 54, 16–21.

https://pubmed.ncbi.nlm.nih.gov/30529772/

American Academy of Pediatrics. (2020, August 14). Make baby's room safe: Parent checklist. HealthyChildren.Org., Retrieved August 24, 2021, from

https://www.healthychildren.org/English/safety-prevention/at-home/Pages/Make-Babys-Room-Safe.aspx

Mindell, J. A., Telofski, L. S., Wiegand, B., & Kurtz, E. S. (2009). A nightly bedtime routine: impact on sleep in young children and maternal mood. Sleep, 32(5), 599–606.

https://pubmed.ncbi.nlm.nih.gov/19480226/
Learn more about Children and Sleep
Other Articles of Interest