Do I Need a Firm or Soft Mattress?
When you begin shopping for a new mattress, one of the first choices you will be faced with is how firm of a bed you want. Do you want a plush, soft feel that will closely conform to your body? Do you want a firmer feel that will support you, without allowing for too much sinkage? Or, like many sleepers, do you want something somewhere in-between?
Sleeper Considerations
Selecting a firmness level is an important step in your mattress search. Firmness is somewhat subjective, meaning that what feels comfortable to one person may feel too soft or too firm for another. Finding the right firmness level to suit your needs will require a bit of trial-and-error, but nonetheless, there are some important things to know when getting started.
Comfort preferences
This is the most subjective factor. What feels comfortable to you and your partner? Do you typically prefer soft beds, firm beds, or somewhere in-between? Compare your experience sleeping on your current mattress to sleep experiences you've had at hotels and on other mattresses in the past.
Body weight
The physical size and weight of each sleeper will affect how various firmness levels feel. Generally speaking, heavier people prefer firmer mattresses. Soft foams may sink in too much for comfort and adequate support. Conversely, lighter sleepers may sink in less and find firm beds to be uncomfortably hard, so they generally prefer soft to medium firm options.
Sleep position
The position you tend to sleep in will also affect your comfort on beds of various firmness levels. Back and stomach sleepers tend to prefer firmer mattresses, while side sleepers prefer a softer feel. These preferences are not universal, of course, but it's a good starting point to consider.
Partner preferences
If you share your bed with a partner or child, you'll need to consider their preferences, weight, sleep position, and more as well as your own. Many couples find that some sort of compromise is needed, in which case the medium firmness range (4-6 out of 10, typically) is the most versatile. In situations where partner preferences are completely opposite, a specialized mattress may be necessary. Some manufacturers offer the ability to customize each side of the bed individually, while others make beds with adjustable firmness settings that can be changed as needed.
By considering all of these factors together, you can make an informed decision on what type of mattress to purchase. Of course, no amount of research compares to the experience of actually testing out your new bed. Fortunately, most manufacturers now offer at-home sleep trials, which allow you to test out the mattress for 3 months or more. If the bed doesn't work for you, you can typically return it for a full refund.
Trouble sleeping?
Answer these 5 easy questions to discover your perfect mattress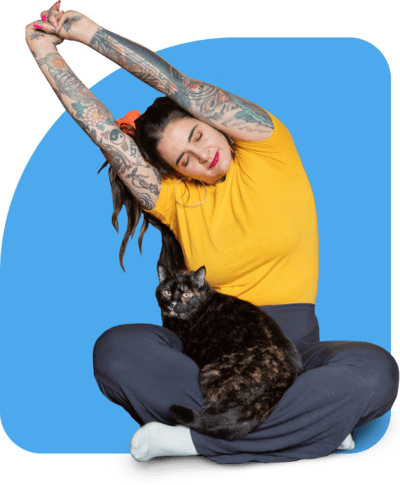 Trouble sleeping?
Answer these 5 easy questions to discover your perfect mattress
What position do you sleep in?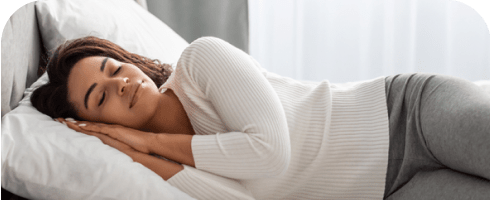 Side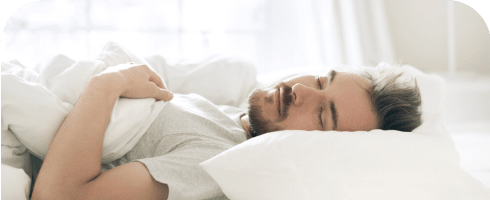 Back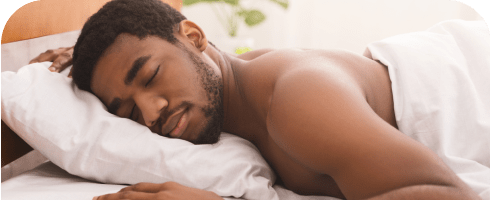 Stomach Do you experience any pain while sleeping?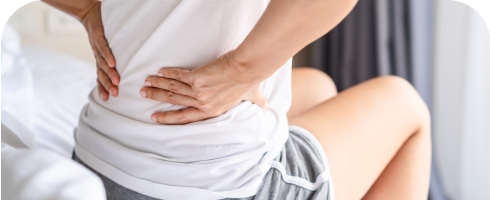 Back and/or side pain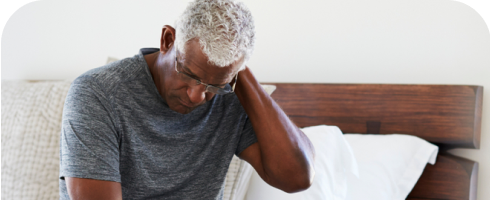 Neck and/or shoulder pain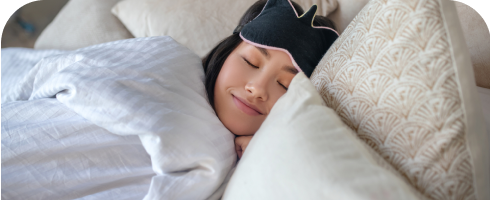 Little to no pain Do you have any material preferences?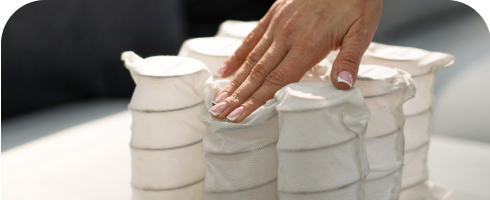 Innerspring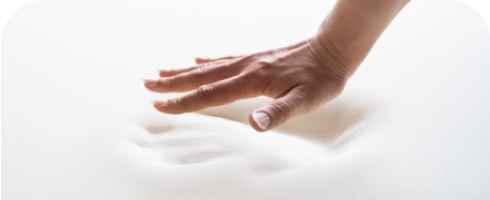 Foam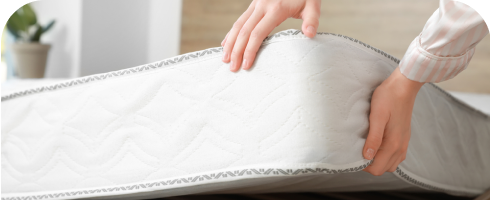 No preference/ Other
Do you sleep hot?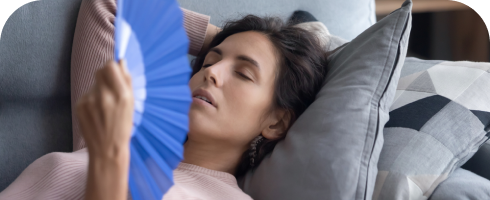 Yes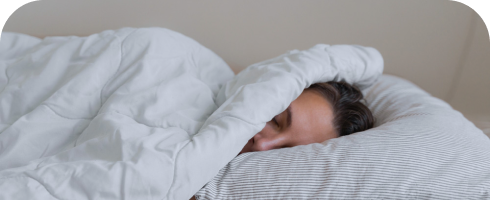 No Do you sleep with a partner?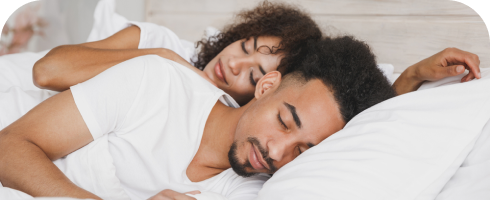 Yes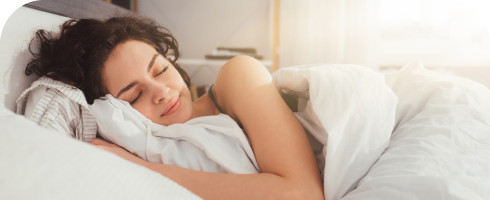 No Back
How is Firmness Measured?
The firmness of a given mattress is typically measured on a scale of 1 to 10.
1/10 – extremely soft, the body will sink in deeply. Very few mattresses are made this soft.
2-3/10 – soft, the body will sink in significantly. Typically best for side sleepers under 130 pounds.
4/10 – medium soft, a plush surface with good conforming, and less sinkage.
5/10 – medium, a balance of conforming and firmness, with little sinkage.
6/10 – medium firm, less conforming and a somewhat firmer feel.
7-8/10 – firm, no sinkage, minimal conforming. Typically preferred by sleepers over 230 pounds.
9-10/10 – extra firm, a very hard surface with no conforming. Very few mattresses are this firm.
The vast majority of mattresses are somewhere between 4 and 7 out of 10 on the firmness scale. This is the range that most people find comfortable. Specialty manufacturers offer very soft and very firm beds, but these are far less common.
Firmness vs Support
Firmness and support are two of the most noteworthy factors of a new mattress. While often thought of interchangeably, these are two distinct factors that are important to consider separately.
Firmness is a measure of how the bed's surface feels when the sleeper lays down. Does it feel soft, hard, or somewhere in between? Does the body sink into the surface, or sit on top of it?
Support is a measure of how well a mattress supports the body to help maintain proper spinal alignment. Does the bed sag or sink? Does it provide adequate support to reduce discomfort in common pressure point areas?
Firmness and support are closely related, but they are distinct factors. Mattresses that are too firm or too soft will lack proper support for certain sleepers. The obvious example is a bed that is too soft, which allows the body to sink in too much to be adequately supported. It works the other way, as well. For instance, lighter sleepers may find that firm beds are inadequately supportive in that they do not provide enough conforming, thereby reducing comfort, and offering too much pushback for pressure relief on sensitive areas.
While it may be tempting to consider firm beds more supportive than soft beds, this is not going to be the case for all sleepers.
Learn More About Mattress Information
Other Articles of Interest