Best Time to Buy a Mattress
When it comes to buying the best mattress for your needs, how much you'll spend often depends on when and where you purchase your bed. Costs vary considerably when you buy a mattress online compared to picking one out in a brick-and-mortar store. You can also save some money by making your purchase during annual sales, which often align with federal holidays and major shopping days like Black Friday.
We'll cover how, when, and where to buy a mattress based on different factors, as well as the most affordable avenues for doing so. First, let's discuss issues that often arise with mattresses that need to be replaced.
How Can You Tell When Your Mattress Needs to Be Replaced?
Despite what some mattress brands might suggest, no mattress will last forever. Some models are more durable than others but ultimately, the components of your mattress will begin to deteriorate. This can affect how supportive and comfortable your mattress feels, which in turn can lead to sleep problems and leave you feeling tired the next morning.
You may want to consider buying a new mattress if one or more of the following applies to your current bed:
You frequently experience aches, pains, or pressure points in your neck, shoulders, lower back, and/or hips. Mattress comfort layers soften over time, which can cause you to sink more deeply beneath the surface.
Deep body impressions have formed on the surface where you and/or your partner normally sleep. This is a common type of mattress wear and tear, and if the impressions are deep enough, the mattress may qualify for a free replacement under your warranty.
The edges of your mattress have started to sink more when you sit or lie down along the perimeter. Even mattresses with sturdy edge support will begin to sag over time.
You wake up feeling tired and fatigued. As mattresses deteriorate, your sleep quality may also suffer as the layers become less stable.
You experience symptoms of dust allergies. Old mattresses can attract dust mites, as well as other allergens such as mold and mildew.
You've owned the mattress for more than eight years.
Regarding this last bullet, the average mattress will perform well for six to eight years before needing to be replaced. The materials used to construct each layer can make a mattress more or less durable. The table below lists average lifespans for the five most common mattress types.
Mattress Type
Components
Average Lifespan
Durability Issues
Foam
Memory foam or polyfoam comfort layers
Polyfoam support core
6-7 years
Foam will soften as it ages, which can cause more sinkage and discomfort for sleepers.
Latex
Latex comfort layers and support core
7.5-8.5 years
Latex is quite durable but, like foam, it will soften and lose shape over time.
Innerspring
Foam comfort layers
Steel coil support core
5.5-6.5 years
Many innerspring owners report deep sagging as the foam layers deteriorate.
Hybrid
Memory foam and/or latex comfort layers
Pocketed coil support core
6.5-7.5 years
As with innersprings, sagging and body impressions are the most common durability issues for hybrids.
Airbed
Foam comfort layers
Customizable air chamber support core
8+ years
Airbeds offer great longevity, provided owners maintain them and address malfunctions quickly.
Trouble sleeping?
Answer these 5 easy questions to discover your perfect mattress
Trouble sleeping?
Answer these 5 easy questions to discover your perfect mattress
What position do you sleep in?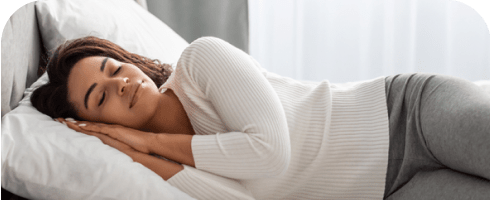 Side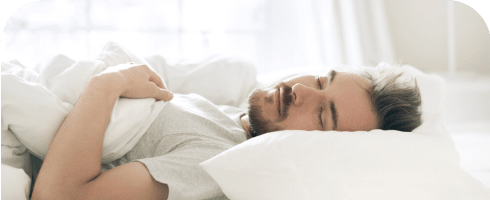 Back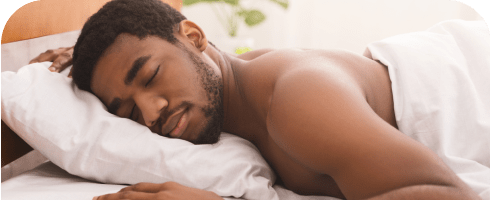 Stomach

Do you experience any pain while sleeping?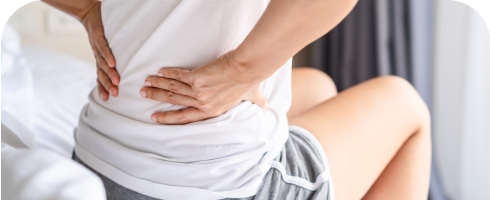 Back and/or side pain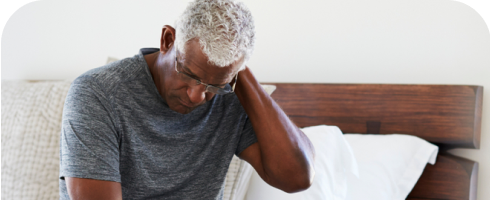 Neck and/or shoulder pain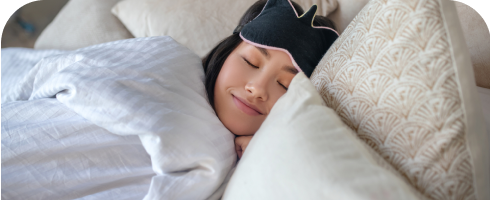 Little to no pain
Do you have any material preferences?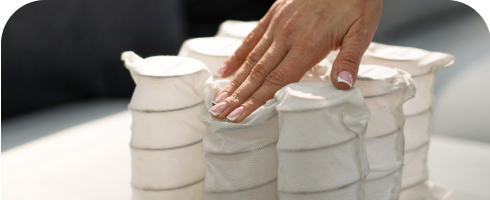 Innerspring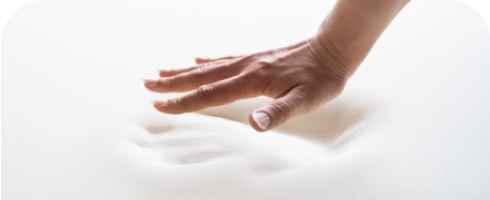 Foam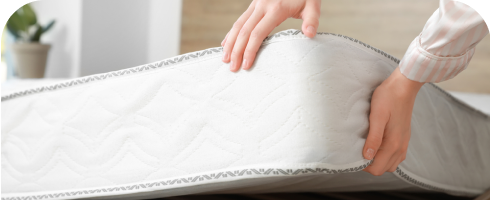 No preference/ Other
Do you sleep hot?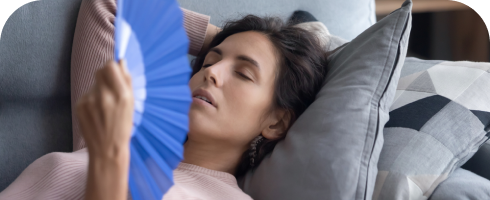 Yes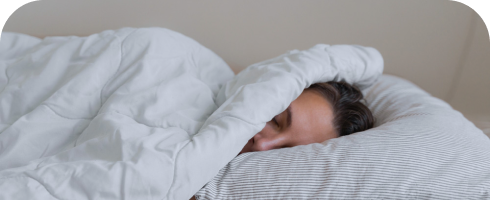 No
Do you sleep with a partner?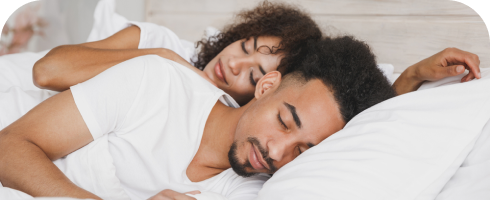 Yes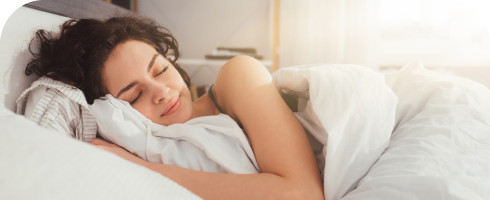 No
Back
Best Times to Buy a New Mattress
When to buy a mattress is another important consideration. The lowest sticker prices for new mattresses are often available during sales that revolve around federal holidays and major shopping days. There are also certain times of the year when brands tend to release new models, with these companies often offering mattress sales and discounts leading up to product launches. The table below details some of the best times of the year to buy a new mattress.
| | | |
| --- | --- | --- |
| Holiday or Event | Dates | What to Expect |
| New Year's Day | January 1st | The new year often brings big discounts for mattress shoppers. This is particularly true for brands that are planning to unveil new models and retire obsolete ones. |
| President's Day | Third Monday in February | President's Day is considered the first major mattress sales holiday of the year. Expect lower prices and discounts throughout the three-day weekend. |
| Spring Product Launch | April/May | Many mattress brands introduce new models in the mid to late spring. As they do so, older models are often available with sizable discounts. |
| Memorial Day | Last Monday in May | Memorial Day sales are quite common for online and brick-and-mortar mattress brands. These discounts often begin one week before the three-day weekend. |
| Independence Day | July 4th | As with Memorial Day, many mattress brands offer Independence Day discounts and promotions that kick off well before the actual holiday. Some deals even begin in mid-June and extend a week or two into July. |
| Amazon Prime Day | July 13th-16th (varies by year) | If you're an Amazon Prime member, you can save a lot of money on mattresses and shipping by purchasing a bed on Amazon Prime Day. |
| Labor Day | First Monday in September | Many mattress brands and retailers offer Labor Day sales beginning the week before the holiday weekend. These sales may also coincide with back-to-school discounts for children, teenagers, and college students. |
| Veterans Day | November 11th | Look for big discounts on older mattress models around Veterans Day. As companies prepare to launch new models around the New Year, they may cut prices for beds that they plan to discontinue. |
| Black Friday | Day after Thanksgiving | The biggest shopping day of the year, Black Friday sales have become an annual tradition for mattress companies. These include online brands, allowing you to avoid massive crowds at brick-and-mortar stores. |
| Cyber Monday | Four days after Thanksgiving | A companion shopping holiday to Black Friday, Cyber Monday typically includes massive sales from online mattress brands. You may also find good bundle deals for mattresses and pillows, sheets, and other accessories. |
You may also encounter discounts during other times of the year, such as the holiday shopping season that falls between Thanksgiving and Christmas. Also keep an eye on brick-and-mortar mattress stores in the area where you live. If one of these establishments goes out of business, you could see substantial price-slashing on new beds and other sleep products.
Holiday mattress discounts vary by brand. Some will knock $100 or $200 off the sticker price, while others will cut price-points by as much as 30 percent. We recommend visiting many different online mattress brand websites in the days and weeks leading up to shopping holidays to compare their deals and promotions.
Best Places to Buy a New Mattress: Online vs. In-Store
Deciding how to buy a mattress often comes down to a choice between online and in-person through a mattress store. Buying a mattress online carries certain advantages over picking one out in a brick-and-mortar store, but the in-person shopping experience also offers certain benefits that can't be replicated on a computer. Important factors to consider when choosing where to buy a mattress include affordability, selection, and convenience.
Buying a Mattress Online
Advantages: For one, purchasing your bed online will probably save you a lot of money. Most online brands employ a relatively small staff and do not operate brick-and-mortar locations, so their overhead costs are lower and, as a result, so are their product prices. Shopping online is also convenient because you can place orders at any time of day or night, and browse products freely without feeling pressured by sales staff. Access to mattress reviews from customers is another perk, and online brands usually offer free shipping to the contiguous U.S.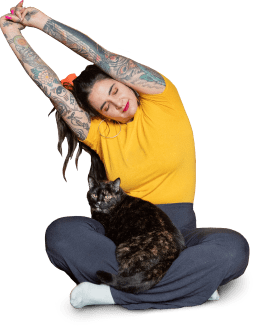 Disadvantages: Some shoppers prefer consulting with knowledgeable staff before making their purchase. Many online brands offer live web chat with customer service personnel, but access to this service can be spotty, especially outside of normal business hours. Many people also feel uncomfortable ordering a mattress without sleeping on it first, though most online brands offer sleep trials spanning at least 90 nights to let you test out the bed before committing to it.
Buying a Mattress in a Store
Advantages: While lying on a mattress for 5 to 10 minutes in a store is not the same as sleeping on it, these in-person experiences can give you a basic idea of how a bed feels. Speaking with sales staff can also be helpful if you're unsure which type of mattress to buy, and in some cases, you may be able to negotiate prices.
Disadvantages: For some shoppers, store staff can be pushy or overwhelming. This can pressure you into buying a mattress that isn't well suited to your needs. Prices will also be steeper in most brick-and-mortar stores because these establishments have higher overhead costs than online brands. Convenience is another factor, especially if you live in a remote area or can only visit on the weekends when crowds tend to gather.
| | |
| --- | --- |
| Buy a mattress online if… | Buy a mattress in a store if… |
| You'd prefer to shop without assistance from sales staff | You'd rather speak to a knowledgeable employee before choosing a bed |
| You live in a remote area and must travel for the nearest mattress store | You live in an urban or suburban area with multiple brick-and-mortar mattress stores |
| You have a general idea about how mattresses feel and which types you like best | You want to lie down on different beds before choosing a model |
| You have a more limited shopping budget | You have a more flexible shopping budget |
How Much Will a New Mattress Cost?
The cost of a new mattress depends on several factors, but expect to spend at least $800 for a queen size model. The best mattress for you may cost more or less than this. A crucial first step is to research price-points from different online and brick-and-mortar mattress sellers, and then make a budget based on these findings.
Variables that can affect the price-point of a bed include the following:
Size: The twin, twin XL, and full sizes are primarily intended for one person. As a result, they can be hundreds, if not thousands, of dollars cheaper than the queen, king, and California king sizes intended for multiple sleepers. Specialty sizes like split queens or kings for couples with adjustable bases tend to be the most expensive.
Type: Material construction plays a major role in mattress pricing. All-foam and innerspring models are often the cheapest with an average price-point of $800 to $1,200 in a queen size. All-latex and hybrid models are more expensive, so you can expect to pay about $1,600 to $2,200 for these queen size models. Airbeds are the priciest, with most of these mattresses starting at $2,000.
Thickness: Since thicker mattresses contain more cushioning and support layers than lower-profile beds, you'll probably spend a bit more on these models. Any bed measuring 12 inches or thicker is considered a high-profile model.
Brand: As with other products, some sellers simply charge more for mattresses than others. You'll most likely spend more on a mattress from an established brand with a strong industry presence as opposed to a fledgling company that isn't as well known.
Buying online vs. In-store: As we mentioned earlier, online mattress brands typically charge much less than brick-and-mortar sellers due to differences in overhead costs.
There are some other cost variables to take into account when buying a mattress either online or in-person. These include the following:
Taxes
Depending on the state where you live, you may need to pay sales tax as part of your mattress order. The highest sales tax rates range around 9 percent, while five states – Alaska, Delaware, Montana, New Hampshire, and Oregon – do not charge sales tax. Additionally, residents of California, Connecticut, and Rhode Island must pay a "recycling tax" for any mattress purchase. These recycling fees vary by state, but are typically around $10.
Ground Shipping
If you order a mattress online, then standard ground shipping will likely be free as long as you reside in the contiguous U.S. For those in Alaska, Hawaii, and U.S. territories, shipping may be free but it can also be expensive, reaching up to $600 or more, in some cases. Be sure to check the manufacturer's shipping policies and typical shipping fees before buying.
White Glove Delivery
This service, available from select online and brick-and-mortar mattress brands, includes a team coming to deliver a mattress to your home and installing it for you. White Glove delivery comes with a scheduled delivery date and time and full assembly in a room of your choice. Some couriers will also remove your old mattress and/or box spring upon request. White Glove delivery usually costs at least $150, and may not be available in some locations. Double-check the company's shipping policies as this service comes included for free with certain brands and mattress models.
Returns
The vast majority of online mattress brands offer free shipping or mattress pickup for beds returned during the designated sleep trial. Some charge fees, typically $100 or less. You may be asked to dispose of the mattress yourself, which can cost some extra money if you recycle it rather than donating to a charitable organization.
Bundling
In addition to the mattress, you may need new sheets, pillows, or a foundation to match the bed. Some brands offer bundles for these items. You'll pay more overall, but potentially save money versus buying these items individually.
Repairs and Replacements
All mattresses come with a warranty that covers the product against manufacturing defects or abnormal wear and tear. If the warranty is non-prorated, then you won't pay anything to have a defective bed repaired or replaced apart from some nominal shipping fees. Under a partially prorated warranty, you may need to pay a portion of the original mattress price to have it replaced if a defect develops.
How to Find the Best Mattress Deals
To summarize, here are a few tips for finding the best mattress for you at an affordable price.
Do Your Research: Comparison shopping is essential for finding a high-quality mattress that won't break the bank. Check out as many online brand websites as you can find, and also consider paying a visit to your local mattress store.
Watch for Sales: Holiday sales are consistently good times to save money on a mattress, but keep an eye out for additional deals throughout the calendar year. Bookmark the mattress brands that seem like your best choices and periodically check their websites for promotions and coupon codes.
Consider Buying with a Buddy: Some online mattress brands offer discounts to customers who buy their mattress based on a referral from a previous buyer. Team up with a friend or relative and you might be able to save a little extra on your purchase.
Read the Fine Print: Free shipping, full refunds on returns, and non-prorated warranties are quite common, though for some brands, you'll find hidden charges nested in their policy descriptions. Always take a moment to read these materials from start to finish.
Bundle with Other Products: If you're buying a new mattress, there's a good chance you'll need new bedding or a foundation to go with it. Choosing a brand that offers sleep product bundles can result in big savings.
The bottom line: a new mattress will represent a significant financial investment for most households, but with careful consideration and budgeting, you should have no trouble finding an affordable bed that meets your needs.
Learn More About Mattress Information
Other Articles of Interest