The Best Place to Buy a Mattress
If you've woken up with aches and pains or noticed sagging in a section of your bed, you may have come to the realization that it's time to buy a new mattress. You've got options for finding a replacement; with the rise of online shopping, there are more places to buy a mattress than ever before.
Having more options can be a boon for shoppers, but it can also spur confusion and questions about where exactly is the best place to buy a mattress. This article describes your options and provides insights to help you understand the benefits and downsides of shopping online versus in-store.
Trouble sleeping?
Answer these 5 easy questions to discover your perfect mattress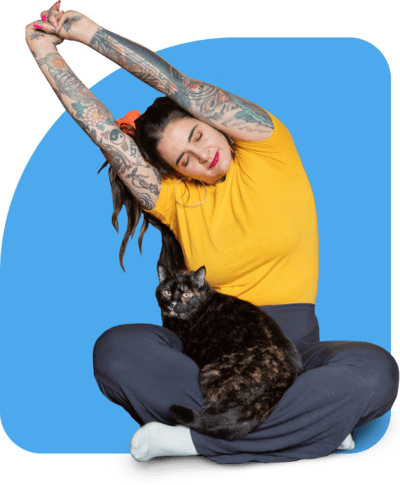 Trouble sleeping?
Answer these 5 easy questions to discover your perfect mattress
What position do you sleep in?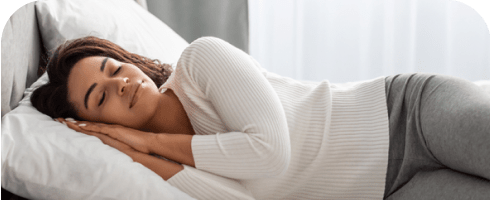 Side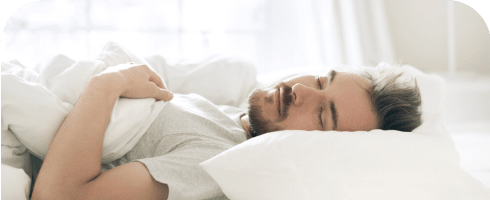 Back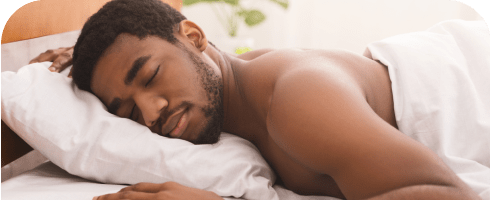 Stomach Do you experience any pain while sleeping?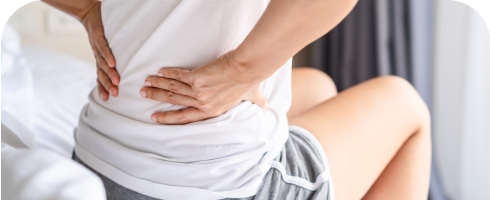 Back and/or side pain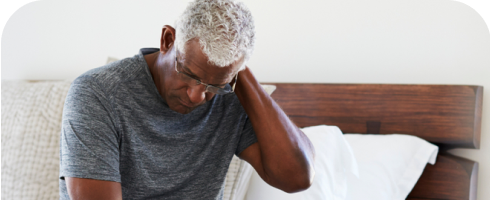 Neck and/or shoulder pain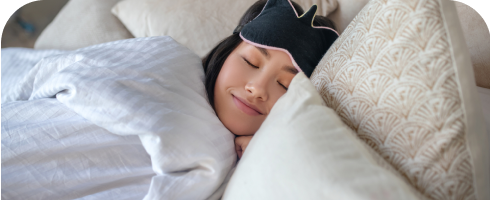 Little to no pain Do you have any material preferences?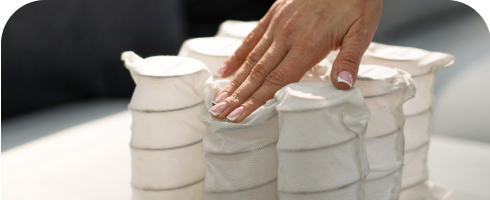 Innerspring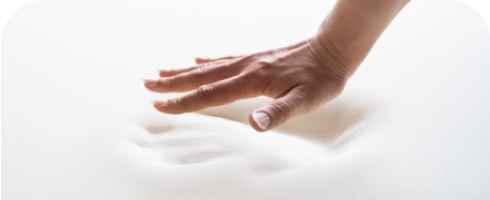 Foam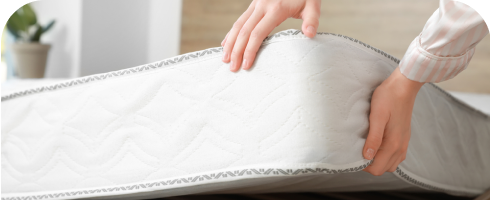 No preference/ Other
Do you sleep hot?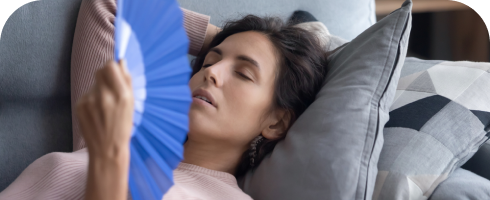 Yes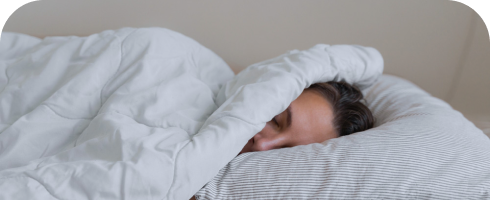 No Do you sleep with a partner?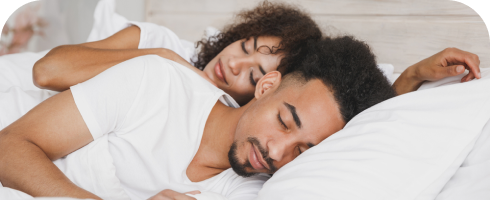 Yes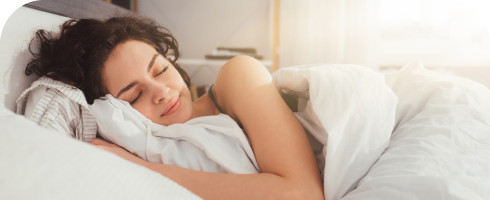 No Back
Online
Online shopping has seen steady growth, expanding to include more and more products, including mattresses. Faster and more cost-effective shipping has reduced the barriers to selling mattresses online, and flexible return policies, known as sleep trials, have given customers the peace-of-mind to purchase a mattress that they've never felt in person.
For the mattress industry, once the e-commerce ball got rolling, it quickly gained momentum. Now there are a bevy of great mattresses sold online. However, even on the internet, there are multiple types of sites from which you can make a mattress purchase.
Direct From Mattress Manufacturers
One of the best places to buy a mattress online is directly from a mattress manufacturer. Most brands offer sales directly from their website, allowing you to get all the details about their mattress offerings and make your purchase on the same page.
Some of the benefits to buying directly from the manufacturer include:
Best Pricing: When purchasing straight from the mattress maker, you're avoiding markup from a middleman. Eliminating the intermediary allows online sellers to provide steeper discounts that translate to more money in your pocket.
Full-Length Sleep Trial: A sleep trial lets you use the mattress for a period of time with the ability to return it if you aren't satisfied. With most direct-to-consumer sales, the sleep trial is at least 100 nights. But if you purchase from a third-party, the sleep trial may be much shorter, and returns will likely have to be coordinated with the retailer.
Direct Customer Service: If you buy direct, any service issues or other questions that arise can be handled with the manufacturer. With a third-party seller, you'll normally have to take up any issues with that company as an intermediary.
Up-To-Date Information: Many mattress manufacturers are constantly working to improve their products and develop new offerings. You can make sure you're reading the most recent information by getting it straight from the horse's mouth.
Significant competition in the online mattress industry has meant improved product quality and better prices. Shopping directly on a manufacturer's site is generally the best way to take advantage of this shift toward e-commerce for mattresses.
Overall, whether you want to know the best place to buy a luxury mattress or the best place to buy a cheaper mattress, buying direct provides a great selection of values coupled with excellent customer service.
Third-Party Retailers and Marketplaces
Another option for purchasing a mattress online is to shop on the websites of third-party retailers and marketplaces. The biggest and most well-known of these is Amazon. Some online mattress companies sell through Amazon as well as on their own websites, and there are also certain brands, including in-house brands, that are sold predominantly on Amazon.
While Amazon gets the most attention, other third-party sites sell mattresses as well. Many of these are large brick-and-mortar stores that have built out their own websites for e-commerce.
Some customers prefer buying on third-party retailer sites because they have familiarity with them from prior purchases of other products. Because they normally carry multiple brands, these sites can make it easier to compare models that are made by a range of different manufacturers.
A potential downside of buying from third-party retailers is a shorter sleep trial. Shoppers should carefully read the fine print to confirm the return policy for any mattress bought on a site other than that of the actual mattress manufacturer. It is also worthwhile to confirm that the model for sale on a third-party site is the most up-to-date offering from the manufacturer and not a prior version.
In Store
The traditional way of buying a bed is to go to a mattress showroom or a department store, and this method still serves a significant portion of shoppers today. Even as online sales have shot up, many people continue to prefer visiting a physical store.
Mattresses are offered in a number of types of brick-and-mortar stores:
Mattress Showrooms: These are stores that are focused almost exclusively on mattresses. They provide an opportunity to see and lie down on a wide selection of mattress models. These stores can be large national chains, regional franchises, or local mom-and-pop shops. Some mattress showrooms may have offerings from brands that are primarily sold online.
Showrooms for Online Mattress Brands: Retail stores have been opened by a few of the more well-known online mattress brands like Casper and Tuft & Needle. These stores let customers who are interested in these online-driven brands have a chance to scope out their mattresses in person.
Furniture and Home Furnishings Stores: These stores can range from higher-end home stores to furniture outlets. Mattress selection is usually less extensive than at mattress-focused showrooms, but they can be a convenient place for one-stop shopping if you need to equip your home with multiple pieces of furniture. Affordable prices may be available from outlets that have closeouts, especially of older models. Some home furnishings stores, like West Elm, Crate & Barrel, and Target also carry mattresses from online-focused brands.
Department Stores: Though the selection is more limited, department stores generally carry several mattresses to try in the store, and they may be available at good prices during sales events.
Warehouse Clubs: Major warehouse stores sometimes carry mattresses at affordable prices; however, these prices are only available to members. In addition, mattresses may be sold on the warehouse floor as a mattress-in-a-box without a display model to lie down on.
Depending on where you live, you may have all or only a few of these options available to you. When possible, it can be beneficial to visit more than one type of store to compare options and prices.
If you choose to visit a mattress showroom, it's recommended that you spend at least 15 minutes on any mattress that you are seriously considering. A first reaction to the feel of a mattress can be misleading, so this extended time on the bed is important. In addition, you should make sure to lie down in your typical sleeping position for most or all of this time.
Where Should I Buy a Mattress?
No matter whether you want to buy online or in-person, you can find the best mattress for you. There are benefits and downsides to shopping in any place, so the choice of the best place to buy depends in large part on your personal preferences.
You should lean toward shopping for a mattress online if:
You want to take your time and do detailed research. When shopping online, you can browse different sites, read reviews, compare prices, and narrow down options at your own pace and from the comfort of your living room.
You don't like to negotiate. Prices for mattresses online are frequently lower than in stores, and an added benefit is that you almost never have to negotiate to get the best deal. If you are buying directly from a mattress manufacturer, they will typically advertise their promotions clearly on their website. If not, coupons can almost always be found from independent review sites.
You want the most bang-for-your-buck. The online direct-to-consumer business model often allows for a mattress to be sold at a lower price directly online. Plus, most mattress brands offer free shipping.
You prefer trying out a mattress at home versus in a showroom. A sleep trial gives you dozens of nights to see how well a mattress works for you in a real-life setting, and almost every online mattress will provide this kind of return policy. Many shoppers find this to be a better test of a mattress than just 15 minutes in a store. While some brick-and-mortar stores offer sleep trials, they aren't as common in-store and even when available frequently come with restocking or return fees.
You don't like sales pressure. Going into a mattress store often means pressure from a salesperson. Many people find this kind of pressure to be bothersome and may even worry that it will push them into a rushed purchase.
You want to read trusted reviews. Online sites, both from manufacturers and independent sites like ours, provide reviews that offer an in-depth look at the pros and cons of different mattresses. Many sites also offer detailed comparisons of specific brands to help make a decision about which you prefer.
You live in an area with limited retail stores. If you don't have a lot of mattress stores in your area, you'll find a far wider selection by shopping online.
Your schedule makes it hard to shop in brick-and-mortar stores. In-person mattress shopping isn't an in-and-out affair; it requires time to scope out models and lie on them for an extended period. If your daily schedule makes it hard to find the time to commit to in-person shopping, buying online can be far more convenient.
You should lean toward shopping in a brick-and-mortar store if:
You want face-to-face help in finding a mattress. In a mattress store, you can work one-on-one with a salesperson, and some shoppers find it helpful and reassuring to talk with a real person about what they are looking for in a mattress.
You need to feel out mattresses before making a purchase. Trying out a mattress before buying it is the long-standing method, and for a lot of shoppers, it's the only way to go. If you want a chance to check out a bed in person, going to a store is the best bet for you.
You're a skilled negotiator. In retail stores, it's extremely advantageous to be a savvy negotiator. This is especially true when no major sale event is ongoing. Sticker prices on in-store mattresses can be quite high, and effective negotiating is often needed to get the best deal.
You are easily overwhelmed by too many options. Even in a mattress store with lots of models on display, the ability to feel out mattresses in real-time can make the process feel less overwhelming in comparison to shopping online where the amount of options and information can seem endless.
You're not sure what firmness level you prefer. If it's not clear to you exactly what you're looking for in a mattress, going to a store and trying out multiple beds in succession can help you get a handle on what type of mattress and firmness level are most likely to suit your needs.
You need services that will install your new mattress and haul-away your old one. The majority of mattresses sold online don't come with installation services. This can create a challenge for people who are physically unable to lift and set up a new mattress. Arranging services for mattress setup and disposal of an old mattress may be easier when working with a retail mattress store.
While you have to choose between online and in-store when making a final purchase, the research process can actually involve both. For example, you can start by visiting a store to get a general idea of your ideal mattress feel and then browse online to compare prices and identify other possible options. In this way, both online and in-store shopping can be utilized to help you find the best mattress for your bedroom.
Learn More About Mattress Information
Other Articles of Interest