Sleeping While Pregnant: First Trimester
Pregnancy has profound effects on the body, many of which begin during the first trimester. During the early stages of pregnancy, it is common to experience morning sickness, frequent urination, and other symptoms that make it increasingly difficult to sleep. We take a closer look at how to get high-quality rest during the first trimester of pregnancy, along with tips on tackling common pregnancy-related sleep issues.
How Does Sleep Change During the First Trimester?
Sleep in the first trimester is largely influenced by rising levels of progesterone, which is necessary to support pregnancy but can make you feel more tired and uncomfortably warm. You may also notice a shift in your body clock, prompting you to adopt an earlier bedtime.
Paradoxically, many pregnant people report feeling fatigued during the day while also having trouble sleeping at night. For those who do manage to nod off, research suggests that pregnant people tend to get poor-quality sleep Trusted Source Elsevier Elsevier is a publishing company that aims to help researchers and health care professionals advance science and improve health outcomes for the benefit of society. View Source in the first trimester, leading to daytime tiredness. Around 25% of pregnant people Trusted Source UpToDate More than 2 million healthcare providers around the world choose UpToDate to help make appropriate care decisions and drive better health outcomes. UpToDate delivers evidence-based clinical decision support that is clear, actionable, and rich with real-world insights. View Source experience sleep disturbances in the first trimester.
The term "morning sickness" is a bit of a misnomer. Nausea and vomiting can persist all day and through the night in the first trimester. Frequent vomiting can sap your energy reserves, and may also force you out of bed during the night. Excessive bathroom breaks and other symptoms can make it difficult to get comfortable. Many people complain of headaches and tender breasts in the first trimester, as well as bloating and constipation due to a slowdown in the digestive system. It is common to experience heartburn and sleep apnea, which can worsen by the third trimester.
The Importance of Sleep During the First Trimester
Poor sleep during the first trimester can lead to various health complications. Sleep deprivation and insomnia in the first trimester has been tied to gestational diabetes mellitus Trusted Source National Library of Medicine, Biotech Information The National Center for Biotechnology Information advances science and health by providing access to biomedical and genomic information. View Source and high blood pressure in the third trimester Trusted Source Taylor &Francis Online View Source , as well as self-reported stress and depression. Some research suggests sleep-disordered breathing may be a risk factor for miscarriage Trusted Source Elsevier Elsevier is a publishing company that aims to help researchers and health care professionals advance science and improve health outcomes for the benefit of society. View Source .
The first trimester of pregnancy can be difficult, but practicing good sleep habits may help you sleep more soundly and increase your total sleep time.
What Is the Best First Trimester Sleeping Position?
You can sleep in any position that feels comfortable during the first three months of pregnancy, but it is beneficial to practice side sleeping. A wealth of research shows that left side sleeping Trusted Source Medline Plus MedlinePlus is an online health information resource for patients and their families and friends. View Source is the healthiest sleeping position during later pregnancy. As the baby grows, this position improves circulation by preventing the pressure of the uterus from resting on the veins, back, and internal organs. Opting for this position early on may make the transition easier for those who tend to favor stomach or back sleeping.
Sleep is a good thing to aim for in general during the first trimester. It is unnecessary to worry excessively if you cannot drift off on your side. You can also keep sleeping on your back or stomach until this becomes uncomfortable.
Sleeping Products to Help With First Trimester Sleep
Prenatal vitamins are very important to ensure the fetus gets enough nutrition to develop properly. Prenatal vitamins may help prevent conditions like restless legs syndrome, a common cause of insomnia in pregnant women. The cause of restless legs syndrome is unknown, so it is unclear whether or not this condition is caused or exacerbated by one or more vitamin deficiencies.
The first trimester of pregnancy is a very delicate stage, so exercise caution and consult your doctor before introducing new medications or sleep aids.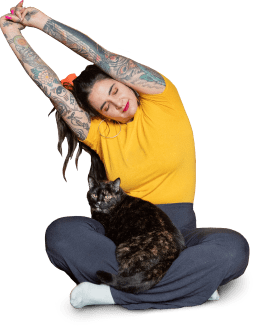 How to Manage Insomnia During Early Pregnancy
The first trimester is a good time to be proactive about sleep hygiene and implement healthy habits that will stay with you throughout pregnancy.
Sometimes, no matter what you try, it just seems impossible to get a good night's sleep. For pregnant people who find themselves constantly plagued with fatigue during the first trimester, a short daytime nap might be the solution. However, too many naps or excessively long naps may make it difficult to get sufficient sleep at night.
Mental Health Tips
The first step in caring for your baby is caring for yourself. Do not feel guilty if you have to drop some commitments to prioritize rest. Those who are working during the first trimester may have added stress from these additional responsibilities. Arranging short breaks to go for a walk or do some light stretching at work may help ease the burden.
Regular exercise can help with fatigue and make it easier to sleep soundly at night. Yoga and swimming are good forms of exercise that can be tailored to fit prenatal requirements. Some pregnant people may also find relief in journaling, meditating, guided imagery, deep breathing, or a prenatal massage.
Find a few stress-busting techniques that work for you, and reach out for help from your support system or from a professional if you feel overwhelmed. These symptoms are not permanent, and the second trimester usually brings the chance to catch up on some much-needed sleep before the final stretch.
Medical Disclaimer: The content on this page should not be taken as medical advice or used as a recommendation for any specific treatment or medication. Always consult your doctor before taking a new medication or changing your current treatment.
Other Articles of Interest