Casper vs. Helix Mattress Comparison
Methodology
We personally test every mattress featured in our reviews and guides to provide accurate, data-driven recommendations.
Learn More
Up-to-Date
Our product recommendations are updated weekly in cases of ratings changes, product releases, and new testing insights.
We may earn a commission through products purchased using links on this page. Products or services advertised on this page may be offered by an entity that is affiliated with us. Learn more about our process here.
If you're in the market for a new mattress, your first step should be to research and compare different brands and models. This allows you to see how different mattresses stack up in terms of pricing, construction, performance, and other important buying factors. We'll take an in-depth look at Helix vs Casper, two of the most prominent mattress-in-a-box brands.
Casper launched in 2014 with the flagship Casper Mattress (also known as the Casper Original), an all-foam bed with polyfoam and memory foam comfort layers over dense base foam. The most recent version of this model includes a zoned transitional layer to ensure extra support for back and stomach sleepers. The Casper Original Mattress is also available with pocketed coils instead of high-density base foam; this version of the mattress is known as the Casper Original Hybrid. Casper has unveiled a handful of other mattress models since opening up shop. These include the budget-friendly Casper Element, another all-foam model, and two luxury hybrids, the Wave Hybrid and Nova Hybrid.
Helix Sleep (also known simply as Helix) has been in business since 2015. Following a major overhaul in 2018, the company today offers a wide selection of hybrid mattresses. These include six standard hybrid models: Helix Sunset, Helix Moonlight, Helix Midnight, Helix Dusk, Helix Twilight, and Helix Dawn. Each of these standard hybrids offers a distinct feel that makes it best suited to certain individuals based on body type and sleep position. You can also upgrade each of the standard Helix hybrids to a LUXE model, which adds an additional 2 inches of memory foam to the comfort system and also includes a zoned coil system in the support core. Each LUXE model offers the same general firmness as its standard hybrid counterpart. Lastly, the Helix Plus is a hybrid specifically designed for people who weigh more than 230 pounds.
We'll take an in-depth look at prices, construction specs, performance ratings, and customer policies for each model from these brands.
Quick Look
We've worked hard to show you which mattresses are the best fit for you. Check out our full mattress guides listed below!
Medium (5), Medium Firm (6)
Soft (3), Medium Soft (4), Medium Firm (6), Firm (7), Firm (8)
Exceptional pressure relief and motion isolation

Zoned layers ensure optimal support

Breathable foam construction
Wide range of models to accommodate different sleepers

Each mattress offers a balance of conforming and responsiveness

Steady airflow and consistent temperature control
100 Nights (30-Night Requirement)
10 Year, Limited
100 nights (30-night requirement)
10 Year, Limited
Sizing and Weight Options
Size and weight dimensions are two of the most important considerations when choosing a new mattress. When choosing a size, take into account how many sleepers will use the mattress on a regular basis. Twin, twin XL, and full sizes are best suited to single sleepers, whereas the queen, king, and California king sizes are wide enough for two people to sleep comfortably. For most mattress brands, prices are ordered by size – though some charge the same amount for twin and twin XL and/or king and California king models.
Weight is another important factor. Unless you opt for full-service White Glove delivery, the mattress will be compressed, shipped in a box, and left on your doorstep – in which you'll need to carry the mattress to another room of your house. You may need assistance for heavier mattresses, which can weigh more than 150 pounds in some sizes.
Both brands offer a decent mattress selection with options for different body types and sleep positions. The five models available from Casper include all-foam models for people who like close body-contouring and targeted pressure relief, as well as hybrids that conform a bit while feeling fairly responsive. You can also choose from Casper mattresses with medium (5) and medium firm (6) feels. Those who want a mattress that feels exceptionally soft or exceptionally firm may want to look elsewhere, as none of the Casper models are available with these firmness levels.
Helix's selection is a bit more extensive than Casper's in terms of firmness. You can choose from standard and LUXE Helix hybrids with soft (3), medium soft (4), medium firm (6), firm (7), or firm (8) ratings. This range includes more options for people looking for an exceptionally soft or firm mattress, as well as those who prefer a mid-range feel. Additionally, the Helix Plus is specifically designed for people who weigh more than 230 pounds. However, Helix exclusively offers hybrid mattresses. If you're more interested in an all-foam mattress, then you may want to consider the Casper Original, Casper Element, or an all-foam model from another brand. If you'd rather own a mattress with coils, Helix vs Casper hybrid models are somewhat comparable.
Construction and Materials Comparison
The individual components used to construct a mattress can play a role in a wide range of other factors, including firmness and feel, durability, pressure relief, temperature control, and price-point. It's important to understand the strengths and limitations of different mattress materials. Otherwise, you may become dissatisfied with the model you select.
We'll break down the material construction of each Casper and Helix mattress to help you determine which of these models may meet your individual needs and preferences.
Casper
The flagship Casper Mattress is constructed with comfort layers of polyfoam and memory foam, and a high-density polyfoam base. The top polyfoam layer offers a bit of bounciness while the memory foam beneath it conforms closely, creating a balance of contouring and responsiveness. The zoned construction of the memory foam layer is also key. The softer foam of this layer cushions the shoulders, legs, and other lighter areas while firmer foam offers enhanced support to the torso and midsection.
The Casper Original Hybrid is equipped with pocketed coils in its support core. Otherwise, this model is essentially identical to the Casper Original. Both beds offer a medium feel that can be attributed to the adaptive comfort foams. You may sink a bit too much if you sleep on your stomach and weigh more than 230 pounds, but if you weigh 230 pounds or less, the mattress should provide enough conforming without sinking excessively.
Casper's other all-foam model, the Element, is designed with a 3-inch polyfoam comfort layer over a high-density foam base. This model may be suitable if you want an all-foam mattress that does not conform very closely. Both the Casper Original and Casper Element have open-cell foams in their comfort systems. These foams offer better breathability and temperature regulation than the denser polyfoam and memory foam layers found in other competing models.
The Nova Hybrid is one of Casper's newest mattress models. This model includes a top comfort layer of open-cell polyfoam, followed by a polyfoam layer divided into three zones and a memory foam layer divided into seven zones. The mattress has a medium (5) feel but these two zoned layers offer substantial support for the body, so you shouldn't sink too much if you weigh less than 230 pounds and sleep on your side or back. This model also contains 7-inch pocketed coils for added reinforcement.
Lastly, the Wave Hybrid features comfort layers of polyfoam, memory foam, and latex, along with a zoned transitional layer dotted with supportive gel pods. The Wave Hybrid has 6-inch pocketed coils with a 7-inch foam encasement, as well. This model has a medium (5) feel, making it on par with the Casper Original Hybrid.
All Casper mattresses are encased in covers made from a blend of polyester, cotton, rayon, and spandex. Some of the polyester is derived from recycled bottles and the cotton is upcycled.
Helix
The Helix Moonlight, Dusk, and Dawn hybrids are constructed with a comfort layer of Helix Dynamic Foam, a polyfoam material that offers latex-like responsiveness. Helix Dynamic Foam won't conform too closely or sink excessively, making these models suitable for back and stomach sleepers who weigh more than 130 pounds. Those who use these positions can further narrow down their options based on firmness preference, since the Moonlight feels medium soft, the Dusk feels medium firm, and the Dawn feels firm. These mattresses also contain a Helix Dynamic Foam transitional layer and a pocketed coil support core reinforced with an additional layer of base polyfoam.
The other three standard hybrids from Helix – Sunset, Midnight, and Twilight – feature top layers of Helix's proprietary Memory Plus Foam instead. This material provides much closer body-contouring, which can improve spinal alignment and reduce pressure points for side sleepers. Apart from the memory foam, these three models are virtually identical to the Moonlight, Dusk, and Dawn in terms of transitional and support core components. The Sunset feels soft, the Midnight feels medium firm, and the Twilight feels firm. All six standard hybrids from Helix are encased in 100% polyester covers.
If you upgrade to a LUXE model, the mattress will include an additional 2-inch comfort layer. The Sunset LUXE and Moonlight LUXE contain an additional Helix Dynamic Foam layer; the Dusk LUXE contains an additional Memory Plus Foam layer; and the Midnight LUXE, Twilight LUXE, and Dawn LUXE contain an extra layer of gel-infused memory foam.
Additionally, the LUXE models have zoned pocketed coils. Thicker springs line the perimeter to support the edges and prevent excessive sinkage when you get in and out of bed, while thinner coils beneath your body ensure more cradling and less stiffness. Lastly, Helix LUXE hybrids feature plush pillow-top surfaces and covers made of Tencel lyocell, a highly breathable fabric derived in part from plant-based materials.
Unlike the other Helix mattresses, the Helix Plus is only available in a standard version. This model is designed with a top comfort layer of medium-density memory foam, a second comfort layer of Helix Dynamic Foam, and a transitional layer of firm memory foam. These materials ensure better support and minimal sinkage for people who weigh more than 230 pounds. The pocketed coils are also zoned to provide stronger reinforcement for the edges.
Since each Helix hybrid is unique from the others, you may have a tough time picking out the most comfortable mattress. The Helix website features an online sleep quiz, during which you can input your body weight, sleep position, and other personal factors. Complete this quiz to see the model that is specifically suited to you.
In-Depth Ratings
Next, we'll see how Casper and Helix mattresses compare based on ratings in different performance categories. We've based each rating on reviews and ratings from verified mattress owners, as well as our own product research and analysis. You can use these ratings to determine which Casper and Helix models best meet your needs and preferences. For example, if you're a hot sleeper, then you may want to prioritize a mattress that offers good temperature neutrality over one that excels in other areas, such as pressure relief or motion isolation.
Durability: The average mattress will perform for six to eight years before a replacement is needed. Many people retire their mattress due to loss of support from deep sagging and body impressions in the surface. Other reasons may include excessive sinkage along the edges, normal wear and tear that causes certain components to deteriorate, and physical damage that essentially ruins the bed. You may be able to replace your mattress with an identical model if it exhibits signs of a defect covered under its warranty.
Motion Isolation: Some mattresses absorb motion from sleepers and prevent their movement from transferring across the surface of the mattress. This can reduce sleep disturbances for couples. Beds with soft foam layers typically provide the best motion isolation because they respond slowly to the body. Mattresses with latex layers, coil systems, and other more responsive components may not isolate as much motion because they have bouncier surfaces. If you share your bed with someone and tend to wake up when they move around or get on and off the mattress, then you should consider a model that performs well in this category.
Sex: Many couples prefer mattresses with balanced feels for sex. The surface should be sufficiently springy and not sink too much – otherwise you and your partner may feel like you're fighting with the mattress. At the same time, some contouring ensures decent traction and more controlled movements. Edge support is also crucial; you may not be able to use the entire surface of a mattress that sinks too much along the perimeter.
Temperature Neutrality: Many people sleep hot on their mattress due to materials that absorb and trap body heat near the surface. If a bed does not contain components that promote air circulation, such as coils or ventilated foam/latex layers, then the mattress is more likely to feel uncomfortably warm. Generally, all-foam mattresses tend to sleep hotter than other mattress types.
Pressure Relief: Added pressure points often stem from lying on a mattress that does not offer the right balance of conforming and support. The layers should contour closely enough to support the spine, but too much sinking around your heavier areas – such as the stomach and hips – can cause excessive sinkage that leads to more pressure throughout the body. Therefore, choosing the right firmness for your mattress based on your body type and sleep position will ensure less overall pressure.
Off-gassing: Most mattresses release initial odor after you remove them from their shipping boxes, but some beds are associated with stronger and longer-lasting smells. Beds with foam layers typically produce more off-gassing odor because polyfoam emits volatile organic compounds (VOCs), tiny particles that carry a distinct chemical smell. Latex beds may also release a rubbery odor when new. Most mattresses stop releasing initial odor within a week or so.
Ease of Movement: Ease of movement refers to how much the mattress sinks when you get in and out of bed. Models with zoned layers, coil systems, and other reinforcing components usually feel fairly responsive on the surface, and this can reduce sinking – especially if you weigh more than 230 pounds. Memory foam, soft latex, and other contouring materials often sink more deeply, and this can make moving across these mattresses more difficult.
Edge Support: On a mattress with strong edge support, you'll feel little to no sinkage when sitting along or sleeping near the bed's perimeter. This makes getting in and out of bed easier, and may also help you feel more secure sleeping near the edges. If the mattress has weaker edge support, then you may have more difficulty getting on and off the bed, and sleeping near the perimeter can be problematic – particularly for people who weigh more than 230 pounds.
Casper
Casper Original Mattress
Casper Original Hybrid
Casper Wave Hybrid
Casper Element
Casper Nova Hybrid
Firmness

Medium (5)

Medium (5)

Medium (5)

Medium Firm (6)

Medium (5)

Durability

3

/5

3

/5

4

/5

2

/5

4

/5
Motion Isolation

4

/5

4

/5

4

/5

4

/5

4

/5
Sex

3

/5

3

/5

3

/5

3

/5

3

/5
Sleeps Cool

3

/5

4

/5

4

/5

3

/5

3

/5
Pressure Relief

4

/5

4

/5

4

/5

4

/5

4

/5
Off-Gassing

3

/5

3

/5

3

/5

2

/5

3

/5
Ease of Movement

3

/5

4

/5

4

/5

3

/5

4

/5
Edge Support

3

/5

3

/5

3

/5

3

/5

3

/5
Scroll L – R for more details
Helix
Helix Sunset
Helix Moonlight
Helix Midnight
Helix Dusk
Helix Twilight
Helix Dawn
Helix Sunset Luxe
Helix Moonlight Luxe
Helix Midnight Luxe
Helix Dusk Luxe
Helix Twilight Luxe
Helix Dawn Luxe
Helix Plus
Firmness

Soft (3)

Medium Soft (4)

Medium Firm (6)

Medium Firm (6)

Firm (7)

Firm (8)

Soft (3)

Medium Soft (4)

Medium Firm (6)

Medium Firm (6)

Firm (7)

Firm (8)

Firm (7)

Durability

3

/5

3

/5

3

/5

3

/5

3

/5

3

/5

3

/5

3

/5

3

/5

3

/5

3

/5

3

/5

4

/5
Motion Isolation

4

/5

3

/5

3

/5

4

/5

2

/5

3

/5

4

/5

3

/5

4

/5

4

/5

3

/5

3

/5

4

/5
Sex

2

/5

2

/5

3

/5

3

/5

4

/5

4

/5

2

/5

2

/5

3

/5

3

/5

4

/5

4

/5

3

/5
Sleeps Cool

3

/5

3

/5

3

/5

3

/5

3

/5

4

/5

3

/5

3

/5

3

/5

3

/5

3

/5

4

/5

3

/5
Pressure Relief

4

/5

4

/5

4

/5

4

/5

3

/5

3

/5

4

/5

4

/5

4

/5

4

/5

3

/5

3

/5

4

/5
Off-Gassing

3

/5

3

/5

3

/5

3

/5

3

/5

3

/5

3

/5

3

/5

3

/5

4

/5

3

/5

4

/5

3

/5
Ease of Movement

2

/5

2

/5

3

/5

3

/5

4

/5

4

/5

2

/5

2

/5

3

/5

3

/5

4

/5

4

/5

3

/5
Edge Support

2

/5

2

/5

3

/5

3

/5

4

/5

4

/5

2

/5

2

/5

3

/5

3

/5

4

/5

4

/5

3

/5
Scroll L – R for more details
Prices and Sizing
Next, we'll take a closer look at prices for all Casper and Helix models in each available size.
In addition to size, other factors can affect how much a new mattress costs. Beds made with high-density memory foam, organic latex, and other high-end materials usually cost more than those made with components that cost less to produce. The bed's profile may also play a role in pricing, since thicker beds usually have more individual layers – each of which can drive up the price-point.
Customization is another variable. A mattress with one fixed firmness level will typically cost less than beds that offer adjustable firmness levels, reversible models with a distinct feel on each sleep surface, or dual-firmness mattresses for couples with differing comfort preferences. You'll also pay more for beds with built-in sleep tracking technology, app-based controls, and other high-tech features.
Lastly, you'll find that some brands simply charge more for mattresses than their competitors. Make sure to calculate shipping and return fees, prorated charges for mattresses with longer warranties, and other additional costs you may need to pay down the road.
Casper
| | | | | | |
| --- | --- | --- | --- | --- | --- |
| | Casper Original Mattress | Casper Original Hybrid | Casper Wave Hybrid | Casper Element | Casper Nova Hybrid |
| Twin | $895 | $1,295 | $1,795 | $495 | $1,395 |
| Twin XL | $995 | $1,395 | $2,395 | $545 | $1,795 |
| Full | $1,195 | $1,595 | $2,745 | $645 | $2,145 |
| Queen | $1,295 | $1,695 | $2,895 | $695 | $2,295 |
| King | $1,695 | $2,095 | $3,495 | $895 | $2,895 |
| California King | $1,695 | $2,095 | $3,495 | $895 | $2,895 |
Scroll L – R for more details
Helix
| | | | | | | | | | | | | | |
| --- | --- | --- | --- | --- | --- | --- | --- | --- | --- | --- | --- | --- | --- |
| | Helix Sunset | Helix Moonlight | Helix Midnight | Helix Dusk | Helix Twilight | Helix Dawn | Helix Sunset Luxe | Helix Moonlight Luxe | Helix Midnight Luxe | Helix Dusk Luxe | Helix Twilight Luxe | Helix Dawn Luxe | Helix Plus |
| Twin | $799 | $699 | $799 | $699 | $699 | $936 | $1,099 | $1,099 | $1,199 | $1,099 | $1,099 | $1,199 | $949 |
| Twin XL | $899 | $799 | $899 | $799 | $799 | $1,061 | $1,349 | $1,349 | $1,449 | $1,349 | $1,349 | $1,449 | $1,049 |
| Full | $1,049 | $949 | $1,049 | $949 | $949 | $1,249 | $1,649 | $1,649 | $1,749 | $1,649 | $1,649 | $1,749 | $1,249 |
| Queen | $1,199 | $1,099 | $1,199 | $1,099 | $1,099 | $1,374 | $1,949 | $1,949 | $2,049 | $1,949 | $1,949 | $2,049 | $1,749 |
| King | $1,549 | $1,449 | $1,549 | $1,449 | $1,449 | $1,749 | $2,349 | $2,349 | $2,499 | $2,349 | $2,349 | $2,499 | $2,199 |
| California King | $1,549 | $1,449 | $1,549 | $1,449 | $1,449 | $1,749 | $2,349 | $2,349 | $2,499 | $2,349 | $2,349 | $2,499 | $2,199 |
Scroll L – R for more details
As you can see from the tables, Casper's mattress selection represents a broader price range. The Element is the company's most affordable model, the Casper Original and Casper Original Hybrid have middle-of-the-road price-points, and the Nova Hybrid and Wave Hybrid are more expensive.
The price range for Helix models is a bit slimmer since all six standard hybrids share the same price-point in each size. The same is true for LUXE hybrids.
The Casper Wave Hybrid has a price-point that is considered above-average for a hybrid model. The other Helix and Casper hybrid and all-foam mattresses have sticker prices that are on par with industry averages, if not below-average. The average all-foam mattress costs between $900 and $1,200 in a queen size, and the average hybrid costs between $1,600 and $2,200 in a queen size.
Trial, Warranty, and Delivery
Sleep Trial & Returns
100 Nights
(30-Night Requirement)
Warranty
10 Year, Limited
Shipping
Free to Contiguous U.S. and Canadian Provinces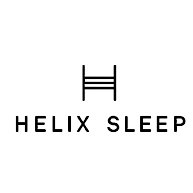 Sleep Trial & Returns
100 nights
(30-night requirement)
Warranty
10 Year, Limited
Shipping
Casper offers free ground shipping via UPS to the contiguous 48 states and Canada. Customers in Alaska, Hawaii, Northwest Territories, Nunavut, and Yukon need to pay additional delivery charges. Most standard ground orders will ship within one to two business days of the original order. If you reside in the lower 48 states, you can also opt for White Glove delivery with your Casper mattress. This service, which includes in-home assembly and old mattress removal, is available for a flat fee of $149.
Helix provides free ground shipping to all 50 states. Canadian customers pay a flat delivery charge of $250; delivery is not available to Northwest Territories, Nunavut, or Yukon. Most Helix customers receive their mattress within five to 10 business days of placing their order. Helix also offers in-home mattress setup for $149 or $199, depending on the products you've ordered. If you'd like White Glove couriers to remove your old mattress, you'll pay $75 extra.
For ground shipping, all Casper and Helix mattresses are compressed, wrapped in plastic, and vacuum-sealed. This process – known as "roll-packing" – ensures the mattress will fit inside a standard shipping box. The mattress will be delivered to your doorstep. You won't need to be at home or sign for the package with these orders. If you select White Glove delivery instead, the mattress won't be compressed and you (or another adult) will need to be at home when the couriers arrive.
Returns
Most mattress companies today offer a sleep trial of some kind. These trials allow you to test out the mattress and return it if you decide the bed is not right for you.
All Casper mattresses come with a 100-night sleep trial. The company doesn't require a break-in period, so you'll be able to return the mattress at any point of the 100-night window. In the event of a return, Casper will issue you a full refund for the mattress and send couriers to retrieve the bed from your residence. You can also exchange the bed for a different Casper model; simply request a mattress return and coordinate the new purchase with a member of Casper's customer support team. All returned Casper mattresses are either recycled or donated to charity.
Helix also offers a 100-night sleep trial for all mattresses, but this includes a mandatory break-in period of 30 nights. You won't be able to return or exchange your Helix mattress until at least 30 nights have elapsed. If you decide to return your Helix bed after 30 nights, Helix will send couriers to pick up the mattress from your residence and you'll be refunded in full. Helix strives to donate every returned mattress, but some are recycled instead.
Warranties
A product warranty is essentially a guarantee from the manufacturer that the product will perform for a certain number of years. If the product is defective or breaks prematurely, the warranty ensures the manufacturer – not the owner – will be responsible for repairing or replacing it. Virtually all mattresses sold today come with some sort of warranty, and the majority of these warranties span 10 years or longer.
If you're comparing Helix Sleep vs Casper, you'll find both companies offer comparable warranty coverage. All Casper mattresses are backed by a 10-year warranty. The warranty is completely non-prorated, which means you won't need to pay anything apart from shipping and transportation fees if your mattress develops a defect that warrants repairs or a replacement. Defects covered under this warranty include sagging or body impressions in the surface measuring 1 inch or deeper, physical flaws in the mattress that cause components to deteriorate prematurely, and manufacturing defects associated with the cover's zipper assembly.
Helix standard hybrids are covered under a 10-year warranty, while the Helix Plus and all LUXE hybrids are covered under a 15-year warranty. These warranties are all non-prorated, so you won't need to pay any extra charges if your mattress needs to be replaced. Like the Casper warranty, the Helix warranty covers sagging and body impressions of 1 inch or deeper, physical flaws that lead to early wear and tear, and cover-related issues.
Still have questions?
Our product experts have extensive experience testing just about every sleep product on the market. Send an email to [email protected] or call us at (877) 672-8966 with your questions and we'll help you find exactly what you're looking for.
Other Articles of Interest