We spend about two hours per night dreaming Trusted Source National Institute of Neurological Disorders and Stroke (NINDS) NINDS aims to seek fundamental knowledge about the brain and nervous system and to use that knowledge to reduce the burden of neurological disease. View Source . Many people don't remember their dreams or have only a vague recollection of what took place. However, sometimes, you may wake up with clear memories of your dreams.
The content of a vivid dream can cause feelings of joy or comfort. You may even find yourself waking up wishing you could return to the dream. Vivid dreams may be fantastical, leaving you wondering how your brain could have conjured such a strange scenario. Vivid dreams can also be upsetting or disturbing, and in some cases may interfere with experiencing quality sleep.
What Causes Vivid Dreams?
The two main stages of sleep are rapid eye movement (REM) and non-REM sleep. Although dreaming can take place during both REM sleep and non-REM sleep, dreams experienced during REM sleep tend to be more vivid. Additionally, REM cycles are typically longer and deeper in the morning (towards the end of sleep).
Factors that may contribute to vivid dreaming:
Fragmented sleep: Since vivid dreams tend to occur during REM sleep, waking up during or right after REM sleep

increases the chances

that you will remember your dream more vividly.
Sleep deprivation: A study found that participants

deprived of REM sleep

one night experienced longer periods of REM sleep and increased dream intensity the following night.
Stress: Evidence suggests that individuals suffering from symptoms of

anxiety

during the day are more likely to experience dreams with upsetting content. This may also lead to mental health disturbances, such as anxiety and depression.
Medication: Certain drugs can affect the vividness of dreams. For example, one study suggested that SSRIs (a category of antidepressant) decreased how often patients remembered their dreams but increased the

vividness of dreams

when they were recalled. Other medications may

cause nightmares

, such as beta-blockers (a treatment for high blood pressure) and medications for Parkinson's disease.
Sleep Disorders: This includes narcolepsy, which is characterized by excessive daytime sleepiness. Individuals with narcolepsy frequently experience

vivid, bizarre dreams

.
Pregnancy: Physical and hormonal changes that occur during pregnancy can cause insomnia and sleep disturbances. A research study found that women in the third trimester of pregnancy experienced more

upsetting dream imagery

compared with non-pregnant women.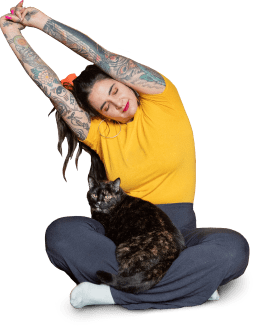 Are Vivid Dreams a Cause of Concern?
Typically, vivid dreams are not a cause for concern. Although researchers don't yet fully understand the specific function or meaning of dreams, some postulate that dreams are a natural part of emotional processing and memory formation Trusted Source National Library of Medicine, Biotech Information The National Center for Biotechnology Information advances science and health by providing access to biomedical and genomic information. View Source .
Nightmares are vivid dreams with frightening or unsettling content. Many people experience occasional nightmares that resolve on their own. However, nightmare disorder Trusted Source American Academy of Sleep Medicine (AASM) AASM sets standards and promotes excellence in sleep medicine health care, education, and research. View Source is a sleep disorder in which nightmares interfere with one's ability to get sufficient sleep. If you are experiencing sleep loss due to chronic nightmares, it is important to speak with your doctor.
How to Promote Vivid Dreams
Keep a dream journal: Writing down your thoughts about your dreams immediately after you wake up

may increase your ability to recall them

.

Abstain from alcohol

: Alcohol suppresses REM sleep, so refraining from drinking may lead to more vivid dreams.
How to Stop Vivid Dreams
Practice good sleep hygiene: Maintain a regular sleep schedule and ensure your bedroom environment is conducive to sleep.
Cultivate peace of mind: Researchers have found that people with higher scores on measures of peace of mind are more likely to have positive dream content. Peace of mind means being able to accept both the good and the difficult experiences that occur in daily life. To cultivate peace of mind, it may help to engage in stress-relieving practices such as mindfulness meditation and relaxation exercises.
Melatonin Supplements and Vivid Dreams
Melatonin is a hormone naturally produced by the body which supports the sleep-wake cycle. There is conflicting data on the effects of melatonin supplements and dreams. It has been shown to reduce vivid dreams in certain sleep disturbances. For example, a study of individuals with REM sleep behavior disorder found melatonin supplements reduced frightening dreams and other symptoms Trusted Source National Library of Medicine, Biotech Information The National Center for Biotechnology Information advances science and health by providing access to biomedical and genomic information. View Source .
In other scenarios, melatonin may increase REM sleep, and subsequently the chance to experience vivid dreams. Long term effects of melatonin use are unknown, so be sure to ask a doctor about whether it is safe and appropriate for you.
Other Articles of Interest