14 Nights To Better Sleep
14 nights of challenges, tips and motivation to help you get your sleep on track
Sleep is the foundation for everything in life. Better sleep can make all the difference at work, with your friends and loved ones, and when doing what you love. Unfortunately, many people struggle to get quality sleep, lacking the resources and direction to improve. At Sleep Foundation, we make it our mission to change this, making information on bettering your sleep accessible to all.
With our 14 Nights to Better Sleep program, you will receive sleep tips and challenges via email for 14 consecutive nights.
Over those two weeks, we'll cover what you need to know about improving your sleep habits over time. You'll also receive four daily challenges intended to help you adopt a healthy bedtime routine, get enough sleep, and wake up feeling refreshed each morning.
Keep reading to learn more about the program and sign up!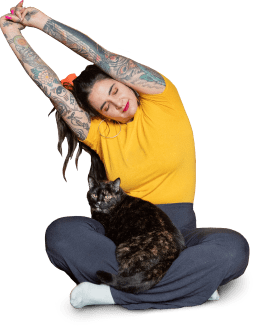 What We'll Do for You
As part of the 14 Nights to Better Sleep program, you'll receive an email every day outlining that night's tips and challenges. We've broken up the program into four categories related to sleep health:
Everyone who signs up for the program will receive a complimentary digital copy of our Better Sleep Guidebook, which is filled with actionable tips for getting better sleep. You'll also receive our Sleep Diary for recording your progress and getting your sleep on track.
We understand everyone has different needs when it comes to healthy sleep. Our challenges are designed to encourage you and help you make changes based on your individual lifestyle. Rather than providing recommendations and leaving it at that, we want to help you identify your personal needs and build progress over time where you can. Our goal is for everyone to notice positive impacts to their sleep over the course of 14 nights.
Sign Up for the 14 Nights to Better Sleep Program
You can sign up below to register for our program. Simply enter your email address below and click 'Sign Me Up' – we'll handle the rest.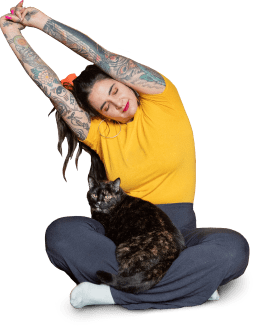 Your first email from us should arrive shortly after you sign up. Be sure to check your spam folder if it doesn't appear in your inbox, and please reach out to us if you run into any issues receiving emails during the challenge.
How We're Different
Most sleep challenges make general "best case" recommendations based in large part on research findings, then they leave it at that. We find that they tell you what you should be doing and tell you a bit of the why, but they don't help you much with the path to get there. They don't account for the various limitations we all face – how can you start meditating for 30 minutes before bed or exercising for 45 minutes a day out of nowhere?
We've created 14 Nights to Better Sleep to help all kinds of people understand their own sleep needs and lay the building blocks to better sleep. Our program is meant to encourage and inspire you toward better sleep through lifestyle changes and gradual shifts to your routine. We understand that most people cannot adopt a new sleep routine overnight. This is why our tips and challenges are rooted in small steps toward improved sleep, rather than giant leaps.
Each day, we'll provide tips based on sleep routine, sleep environment, daily wellness, and alcohol and caffeine intake. Our daily challenges are also based on these sleep-related factors. Some of the challenges may not apply to you. For example, someone who never consumes caffeine does not need to change their daily caffeine intake. But with each new day, we aim to open your eyes to at least one or two aspects of your sleep that could use improvement.


The bottom line is that any progress is progress. Don't get frustrated if you're unable to complete a challenge, or if life gets in the way of your new bedtime routine. Our challenge is meant to last 14 days, but the tips and strategies you learn along the way can benefit you long after the program ends. You can also continue to learn about healthy sleep habits with our Better Sleep Guidebook and document your progress in your Sleep Foundation Sleep Diary.
How You Can Get Better Sleep
Everyone can benefit from better sleep. Improving and optimizing your sleep is a process that can take time. But with gradual changes and lifestyle tweaks over time, most people can notice major improvements in how they sleep and how they feel during the day.
Please reach out to us if you have any questions and let us know what you think of the program once the 14 nights are over. We'll refine and improve our program to ensure it's helpful and beneficial for our readers, so your feedback is valuable.
In addition to your digital copy of the Better Sleep Guidebook, we encourage you to check out the various resources we've put together on SleepFoundation.org. Here are a few links to get you started:
Thanks for the feedback - we're glad you found our work instructive!
If you're ready for more, sign up to receive our email newsletter!
Was this article helpful?
Thanks for the feedback - we're glad you found our work instructive!
Submitting your Answer...
Learn More About Sleep Hygiene
Other Articles of Interest