Saatva vs. Loom & Leaf Mattress Comparison
Methodology
We personally test every mattress featured in our reviews and guides to provide accurate, data-driven recommendations.
Learn More
Our product recommendations are updated weekly in cases of ratings changes, product releases, and new testing insights.
We may earn a commission through products purchased using links on this page. Products or services advertised on this page may be offered by an entity that is affiliated with us. Learn more about our process here.
Shopping for a mattress online has become the new norm, and most shoppers expect the mattress they purchase to arrive on their doorstep in a box. Saatva is an online mattress company that opts instead for free White Glove delivery, a shipping policy that also applies to their Loom & Leaf brand.
Saatva produces luxury innerspring and hybrid mattresses at more affordable price-points than many of its competitors. The company manufactures three models: the Saatva Classic, the Saatva HD, and the Saatva Latex Hybrid. Saatva also offers the Saatva Youth, a reversible innerspring intended for children three and older. The Saatva Classic is the brand's most customizable model, available in three different firmness levels and two thickness profiles. The Saatva HD is highly supportive and specifically designed for people who weigh more than 230 pounds, while the Saatva Latex Hybrid incorporates natural components.
Saatva is the parent company for Loom & Leaf, Zenhaven, and Solaire. Loom & Leaf is the brand's luxury memory foam mattress, which launched after the success of the Saatva Classic. It is available in two firmness options.
Given that Saatva and Loom & Leaf are part of the same company, shoppers may be comparing these mattresses and wondering which is most suitable for their needs. We'll help shoppers decide between the two with an overview of the available models. We'll cover the construction, performance, and pricing of Saatva and Loom & Leaf mattresses. We'll also include customer ratings for each bed and an overview of company policies.
Quick Look
We've worked hard to show you which mattresses are the best fit for you. Check out our full mattress guides listed below!
Soft (3), Medium (5), Medium Firm (6), Firm (7), Firm (8)
Medium Firm (6), Firm (8)
Engineered for pressure point relief and spinal support

Top-notch edge support

Free White Glove delivery
High-density foam for added durability

Contours to the shape of the body for pressure relief

Free White Glove delivery
365 Nights ($99 Return Fee)
Lifetime, Limited
365 Nights ($99 Return Fee)
Lifetime, Limited
Sizing and Weight Options
There are plenty of factors to consider when shopping for a new bed, including the size and weight of the mattress. How comfortable sleepers feel on the mattress depends on more than just its materials and construction.
Mattresses are generally offered in six sizes: twin, twin XL, full, queen, king, and California king. Those who share the bed often need more space to spread out, with many couples opting for a queen or king size bed. Some shoppers opt for smaller mattresses to fit apartments, children's rooms, or other compact living arrangements.
The weight of a mattress is determined by its size, materials, and construction. A heavy mattress is more likely to stay in place on a bed frame, but it can be difficult to adjust or move when needed. Lightweight mattresses are preferred by individuals planning to move with the mattress, or shoppers who regularly rotate or otherwise adjust the mattress. Foam mattresses are usually lighter than hybrid models.
The average height of a mattress is around 12 inches, though lower- and higher-profile options are frequently available. The height of the mattress can impact how easily a person can get in and out of bed.
Saatva offers more customization options than the Loom & Leaf. The Saatva Classic is available with a soft (3), medium firm (6), or firm (8) feel. Customers can also choose between 11.5-inch and 14.5-inch profiles. This model is sold in the six standard mattress sizes – twin, twin XL, full, queen, king, and California king – as well as split king and split California king sizes for people with adjustable beds.
The Saatva HD and Saatva Latex Hybrid are also available in a split king. The Saatva Youth, which is designed specifically for children, is exclusively sold in twin, twin XL, and full sizes.
Loom & Leaf manufactures both the Relaxed Firm and Firm models in standard sizes, twin through California king. Both are available in a 12-inch profile, which should comfortably fit standard sheets.
Saatva operates both brands to appeal to shoppers of different needs and preferences. This includes individuals, couples, and families. The Saatva HD is constructed to provide ample support and comfort for sleepers who weigh more than 230 pounds. The Saatva Classic, Saatva HD, and Saatva Latex Hybrid are all available with high-profile construction for extra support.
Shoppers looking for a lightweight mattress may find their options are limited. Each available Saatva and Loom & Leaf model weighs more than 100 pounds in a queen size. Heavier mattresses can be difficult to move and set up, but free White Glove delivery is offered.
Construction and Materials Comparison
Mattresses can be made with a variety of materials, though there are several common mattress types. These include foam, latex, hybrid, and airbed models. The materials used affect the durability of the mattress, in addition to how supportive and comfortable it is for sleepers. There is no one-size-fits-all approach when it comes to mattress shopping, and understanding the benefits and drawbacks of each mattress type can help shoppers decide what is best for them.
Foam mattresses are often highly rated for pressure relief and motion isolation. Memory foam conforms closely for a personalized feel. Polyfoam can be used in the comfort layers and/or support core. High-density foam is generally more durable than low-density foam.
Latex mattresses offer moderate contouring. Natural latex is harvested from rubber trees and manufactured using the Dunlop or Talalay method. This breathable material is durable and buoyant. Dense Dunlop latex is often used in the support core of these mattresses for ample support, while Talalay latex is lighter and better-suited for comfort layers.
Hybrid mattresses combine elements of foam or latex mattresses with a pocketed coil base. This allows sleepers to experience significant pressure relief as well as full-body support. Coils can be tempered for added durability.
Airbed mattresses may have foam or latex comfort systems, but use sealed air chambers in the support core. This allows sleepers to adjust the firmness of an airbed to meet their needs.
Saatva produces high-quality innerspring, hybrid, and airbed models, while Loom & Leaf exclusively produces memory foam mattresses. We'll break down the differences in construction between the Saatva models and the Loom & Leaf mattresses.
Saatva
Saatva mattresses are constructed to relieve pressure points while providing proper support for the spine. There are three models to choose from: the Saatva Classic, the Saatva HD, and the Saatva Youth. Each model includes foam comfort layers and coil support cores, but differ in terms of height, firmness, and construction.
Saatva Classic
The Saatva Classic is available in three firmness options: soft, medium firm, and firm. Those who want to sink into the mattress and experience deeper contouring may prefer the soft option. The medium firm is constructed to balance comfort and support for a wide range of sleeping positions and preferences. The firm Saatva Classic lets sleepers feel like they are sleeping on, rather than in, the mattress.
All three options have a knit organic cotton cover, which increases airflow throughout the mattress and helps wick away moisture. The plush Euro top has sewn-in material. In the soft and medium firm options, this includes 1.25 inches of soft polyfoam and 0.75 inches of fiber fill. The firm option has 1.5 inches of polyfoam and 0.75 inches of fiber fill. Each firmness option includes an antimicrobial treatment to help protect against common allergens.
Beneath the pillow-top is a layer of polyfoam, as well as a memory foam lumbar pad for back support. The Saatva Classic has a coil-on-coil design for ample bounce and pressure relief. This includes a 4-inch pocketed coil transition layer and 4 or 7 inches of recycled steel hourglass coils. A foam perimeter encasing offers edge support.
Saatva HD
The Saatva HD offers robust support for sleepers who weigh more than 230 pounds. Like the Saatva Classic, the HD has an organic cotton cover. The quilted pillow-top of the mattress resists deep impressions while cushioning pressure points. Underneath the pillow-top is 1.5 inches of zoned Talalay latex. This buoyant layer contours to the shape of the body with targeted support. Latex offers bounce for ease of movement.
A 1.5-inch layer of memory foam in the Saatva HD relieves pressure. A transition layer of polyfoam sits between the memory foam comfort layer and coil support core. The offset coils have a polyfoam encasement for increased edge support, which can make it easier for users to get in and out of the bed.
Saatva Latex Hybrid
Saatva's newest mattress model, the Saatva Latex Hybrid is constructed with a 3-inch comfort layer of Talalay latex over a pocketed coil support core. The mattress has a medium firm feel and the latex will contour to a noticeable extent, but the material is quite responsive and won't sink as much as memory foam. The latex is also ventilated to promote air circulation near the surface.
The bed's support core is divided into two zones based on coil gauge. Thicker coils line the perimeter to provide bounce and minimize sinkage when people get in and out of bed or sleep close to the edges, while thinner, gentler coils are placed beneath the sleeper's body. Thanks to the natural durability of latex and a strong coil system, this mattress should perform quite well over time.
Saatva Youth
Designed for children, the Saatva Youth has a reversible construction with a medium (5) and firm (7) side. The mattress can be flipped to accommodate a growing child's needs.
The organic cotton cover of the Saatva Youth mattress is hypoallergenic, antimicrobial, and water-resistant. The comfort system includes an internal waterproof layer. The medium side of the mattress has zoned polyfoam that is firmer in the center to promote spinal alignment, and softer at the head and feet. The firm side of the mattress has a comfort layer of convoluted high-density polyfoam.
The support core of the Saatva Youth includes reversible 14.5-gauge Bonnell coils. The coils add airflow throughout the mattress and provide excellent edge support.
Loom & Leaf
Loom & Leaf constructs its luxury mattresses with foams that are CertiPUR-US certified to be free of a number of harmful chemicals and ozone depleters. The high density of the Loom & Leaf's foam layers gives the bed above-average durability. Due to the density of the foams used, the mattresses are not compressed for shipment.
The Loom & Leaf mattress is available in two firmness options: Relaxed Firm and Firm. Both models have the same general construction, but they differ in firmness. The Relaxed Firm model has a medium firm rating, or a 6 out of 10 on the firmness scale. The Firm model is rated as a firm 8 out of 10 on the firmness scale.
Both options have an organic cotton cover quilted with a layer of foam. Natural thistle acts as a flame retardant layer.
The comfort system of the Loom & Leaf includes 3 inches of combined memory foam layers for pressure relief. The memory foam is gel-infused to help draw heat away from the body. This comfort system provides lumbar support and helps keep the spine aligned. Beneath the layers of memory foam is 2 inches of transition foam.
The support core of the Loom & Leaf is made of 6 inches of polyfoam. This high-density support core adds durability to the mattress and provides ample support for sleepers.
Average Customer Ratings
A new mattress is an investment. Customers looking for a mattress exclusively online may find it difficult to determine if the mattress will have all the features they want or need, especially since they cannot see or feel the mattress before purchasing it.
Customer reviews help shoppers understand how the mattress has performed for those who have bought it. This valuable insight includes the potential benefits and drawbacks of a mattress. Customer ratings often include feedback on the reviewer's sleeping position, body type, and preferences.
Reviews may note if the rating is from a verified purchase. This indicates that the reviewer actually purchased the mattress from the company, making the review more trustworthy. Additionally, reviews are occasionally incentivized, meaning the customer received a discount, promotion, or gift in connection with the review.
Shoppers should be aware that negative reviews may not be displayed prominently on the product page. Looking at outside sources, suchs as the Better Business Bureau, can give shoppers a better idea of how the company and its products are rated.
Additionally, it is important for shoppers to look beyond the star ratings and read the full reviews that customers have left. Every sleeper is different, so detailed reviews can give shoppers an idea of who the mattress is best for, and who might not benefit as much. Looking for reviews left by individuals who have a similar body type, way of sleeping, and other needs to you can give you a better idea of how a mattress will work for you personally.
Booth Saatva and Loom & Leaf are highly rated.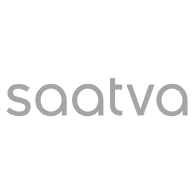 Model
Loom & Leaf Mattress
In-Depth Ratings
When shopping for a mattress online, there are multiple aspects and features to consider. The following factors are especially important for shoppers, as they directly affect how well the mattress performs for an individual's needs and preferences.
By understanding these aspects of a mattress, shoppers can prioritize what they are looking for and narrow down their search. Those who tend to sleep hot may find that temperature neutrality is most important, while couples may decide that motion isolation is a key feature. Choosing a mattress that best meets your needs can improve your overall sleep experience.
Durability
On average, a mattress will provide consistent support for six to eight years. The lifespan of a mattress is determined by the materials and construction of the mattress. Materials like latex and high-density foam tend to be durable, while low-density foam is more prone to sagging and impressions over time. Durability will likely be more important for shoppers who are planning to use the mattress nightly, while those shopping for say, a guest room or an RV may be less concerned with this aspect.
Motion Isolation
Motion isolation is an essential consideration for those who share the bed. A mattress that isolates motion prevents movements in one area from transferring to other parts of the bed. This means those who share the bed should not be disturbed by their partner changing sleeping positions or getting in and out of bed. Memory foam mattresses are generally best at absorbing movements, while mattresses with innerspring coils and buoyant comfort layers are more likely to transfer motion.
Sex
When considering whether a mattress will be conducive for sexual activity, there are several components to keep in mind. Resilient comfort layers that spring back to shape quickly make it easier to move around and change positions. Foam layers can provide some cushion and traction, but soft and conforming foams may feel restrictive. Edge support is also important, as a sturdy perimeter gives couples more usable surface area.
Temperature Neutrality
The materials and construction of a mattress determine how well it regulates temperature. Certain materials, like memory foam, are more likely to absorb and retain body heat. Other materials are more breathable and help dissipate heat. Latex is generally more breathable than memory foam, and innerspring coils encourage airflow throughout a mattress. Hot sleepers may want to look for a cooling mattress that has added features for temperature neutrality.
Pressure Relief
A mattress that evenly distributes body weight helps relieve pressure. This is often achieved with conforming comfort layers that cushion areas where pressure is likely to build up. While everyone can benefit from strong pressure relief, it tends to be more important for side sleepers and sleepers who experience aches and pains. Memory foam typically stands out when it comes to conforming capability, while polyfoam performs well too. Latex is also revered for its pressure-relieving qualities. Finding the right mattress firmness for your sleeping position and body type is important for maximizing pressure relief.
Off-gassing
When first unboxed, most mattresses have an initial odor. Mattresses that use synthetic foam layers tend to "off-gas" the most. This refers to the release of volatile organic compounds (VOCs), which are sealed in during the manufacturing process by plastic packaging.
Off-gassing odors may linger for a few days, but are not considered to be harmful. Allowing the mattress to air out in a well-ventilated room will help to dissipate any initial odors. Mattresses made with natural materials are less likely to off-gas, and may be preferred by shoppers who are sensitive to chemical odors.
Ease of Movement
Ease of movement determines how easy it is to change positions on the mattress. Softer, more conforming mattresses can inhibit movement. Buoyant layers that spring back to shape when pressure is removed make it easier to change positions and move around on the mattress. This is an important consideration for combination sleepers who shift sleeping positions throughout the night, as well as anyone who wants to avoid feeling "stuck" in the bed. It also affects how conducive the mattress is for amorous activity.

Edge Support
A stable and supportive mattress perimeter makes it easier to get in and out of bed. It also increases the usable surface area of the mattress, as people can comfortably sleep and sit near the edge of the bed. Mattresses with innerspring support cores often include a reinforced perimeter for better edge support. Foam mattresses are more likely to compress around the edges when pressure is applied, which can result in poor edge support and sagging over time.
Saatva
Saatva Classic
Saatva HD
Saatva Latex Hybrid
Saatva Youth
Firmness

Soft (3), Medium Firm (6), Firm (8)

Firm (7)

Medium Firm (6)

Medium (5), Firm (7)

Durability

4

/5

4

/5

3

/5

3

/5
Motion Isolation

3

/5

2

/5

3

/5

3

/5
Sex

3

/5

4

/5

4

/5

/5
Sleeps Cool

4

/5

5

/5

4

/5

3

/5
Pressure Relief

4

/5

3

/5

3

/5

3

/5
Off-Gassing

5

/5

4

/5

4

/5

3

/5
Ease of Movement

4

/5

4

/5

4

/5

4

/5
Edge Support

4

/5

4

/5

4

/5

3

/5
Scroll L – R for more details
Loom & Leaf
Loom & Leaf Mattress
Firmness

Medium Firm (6), Firm (8)

Durability

3

/5
Motion Isolation

4

/5
Sex

2

/5
Sleeps Cool

3

/5
Pressure Relief

4

/5
Off-Gassing

2

/5
Ease of Movement

3

/5
Edge Support

2

/5
Prices and Sizing
Mattress pricing is determined by multiple factors. Value-minded shoppers want to make the most of their money and purchase a high-quality mattress that is built to last. Understanding what goes into mattress pricing is the first step to selecting a mattress that is priced fairly.
Materials and construction play a major role in mattress pricing. Foam mattresses tend to be more affordable than hybrid and natural latex models, but there are affordable and luxury models available for each mattress type. Some mattresses are more expensive due to the quality of materials used, but they are also constructed to have a longer than average lifespan. In the long run, a bed that is more expensive but lasts a few more years may be a more valuable investment than a more affordable, but less durable model.
That said, shoppers should not feel like they have to go over their budgets to buy the best mattress. Online mattress companies are often able to keep their prices low compared to brick and mortar stores due to reduced overhead costs. Additionally, many companies offer seasonal discounts and promotions to incentivize shoppers. It is unlikely that shoppers will have to pay full retail price for a mattress due to these discounts.
Saatva
| | | | | |
| --- | --- | --- | --- | --- |
| | Saatva Classic | Saatva HD | Saatva Latex Hybrid | Saatva Youth |
| Twin | $995 | $1,795 | $1,295 | $749 |
| Twin XL | $1,355 | $1,995 | $1,495 | $849 |
| Full | $1,895 | $2,595 | $1,995 | $999 |
| Queen | $1,995 | $3,195 | $2,195 | – |
| King | $2,445 | $3,695 | $2,595 | – |
| California King | $2,445 | $3,695 | $2,595 | – |
| Split King | $2,710 | $3,990 | $2,990 | – |
| Split California King | $2,710 | – | – | – |
Scroll L – R for more details
Loom & Leaf
| | |
| --- | --- |
| | Loom & Leaf Mattress |
| Twin | $1,195 |
| Twin XL | $1,575 |
| Full | $2,295 |
| Queen | $2,395 |
| King | $2,745 |
| California King | $2,745 |
| Split King | $3,150 |
| Split California King | $3,150 |
Saatva uses premium materials and high-quality construction for its flagship and Loom & Leaf models. The longer lifespan of Saatva and Loom & Leaf mattresses make them valuable investments for shoppers.
Among the available Saatva and Loom & Leaf models, the Saatva Youth is the least expensive option. This makes it an ideal choice for families with young children. The Saatva Classic is competitively priced, and has a price-point that is comparable to the Loom & Leaf's. The Saatva Latex Hybrid's price-point is more in line with the average hybrid, making it a good mid-range pick for shoppers. The Saatva HD is the most expensive option, but it is built with a higher profile and more durable materials to thoroughly support heavier sleepers.
The Loom & Leaf has a slightly higher than average price-point for a foam mattress. Since it is made with high-density foam, it is constructed to have a longer than average lifespan.
All Saatva and Loom & Leaf mattresses include free White Glove delivery as an added benefit for shoppers.
Trials, Warranty, and Delivery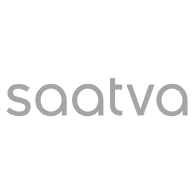 Sleep Trial & Returns
365 Nights
($99 Return Fee)
Warranty
Lifetime, Limited
Shipping
Free White Glove delivery to contiguous U.S.
Sleep Trial & Returns
365 Nights
($99 Return Fee)
Warranty
Lifetime, Limited
Shipping
Free White Glove delivery to contiguous U.S.
Shipping
Shipping policies often vary between companies. As Loom & Leaf is a Saatva brand, the companies share the same shipping policies. While many online mattress companies ship using the mattress-in-a-box method, where the mattress is compressed, vacuum-sealed, and shipped in a box, Saatva offers free White Glove delivery for each mattress. This means Saatva and Loom & Leaf mattresses are not compressed for transport. A delivery team sets up the new mattress and removes the old mattress if needed.
For both Saatva and Loom & Leaf, free White Glove delivery is available for the contiguous United States. While White Glove delivery is not available for Alaska and Hawaii, Saatva may be able to refer shoppers in these states to logistics companies for transport.
Saatva mattresses are made to order in the United States. Expedited shipping is not available, but in certain cases, Saatva can reconsign a mattress from a revised or canceled order for faster delivery.
Returns
Mattresses purchased online typically include a sleep trial, varying in length from three months to a year. This gives customers the opportunity to try out the mattress at home and determine if it is the right fit for them. Some mattress companies include a mandatory break-in period as part of the sleep trial. This ensures customers have a chance to adjust to the new mattress before making a decision.
Saatva and Loom & Leaf have the same return policy. Each mattress includes a 365-night sleep trial. There is no required break-in period, and customers can initiate a return at any point during this trial. In the event of a return, the company coordinates pickup and donation of the mattress. Saatva issues a refund for returned mattresses, less a $99 return transportation fee.
Warranties
A mattress warranty provides for the repair or replacement of a mattress in the event of a defect. Most mattress warranties provide coverage for 10 to 15 years, with some companies offering lifetime coverage.
Warranties typically cover defects in materials or manufacturing, but do not cover normal wear and tear. Defects may include sagging or deep impressions in the mattress, splits or cracks in the comfort layers, and physical flaws in the mattress cover.
Shoppers should look at the length of coverage, eligibility requirements, and associated costs when comparing warranties. Some warranties charge transportation and/or inspection fees, while others offer free coverage.
All Saatva mattresses – including the Loom & Leaf – come with lifetime warranties. In the first two years, the company replaces a defective mattress at no cost. In years three onward the company will repair a defective mattress but the customer is responsible for a $149 shipping charge.
Additionally, Saatva and Loom & Leaf offer a Fairness Replacement Option after year three. This gives shoppers the choice to keep their original mattress if it has a defect and purchase a new one for a percentage of the original purchase price.
Still have questions?
Our product experts have extensive experience testing just about every sleep product on the market. Send an email to [email protected] or call us at (877) 672-8966 with your questions and we'll help you find exactly what you're looking for.
Other Articles of Interest