When you buy through our links, we may earn a commission. Products or services advertised on this page may be offered by an entity that is affiliated with us. Learn more.
With so many different options on the market, it can be overwhelming to shop for a new mattress. We've curated a selection of some of the best mattresses under $500 that offer an excellent value for the money, from memory foam to hybrid. We'll share construction details, performance assessments, sleeper recommendations, and other information to consider to help you decide the right mattress for you.
Memorial Day Mattress Sales Are Here
Memorial Day is a great time to buy a mattress, with many mattress companies offering major discounts. Sales have already begun, so check our product reviews below for discount information. You can also head to our list of Memorial Day deals and discounts.
Product Details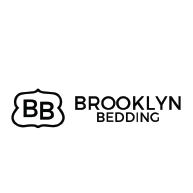 Warranty:
10 Year, Limited
Trial Length:
120 nights (30-night requirement)
Sizes:
Twin, Twin XL, Full, Queen, King, California King, RV Sizes
Hot sleepers who prefer foam
Shoppers looking for a low-profile mattress
Back sleepers
Multiple profile options
Stain-resistant finish
Memory foam comfort layer isolates motion
Sleep Foundation Special Offer
Get 30% off sitewide at Brooklyn Bedding!
The Dreamfoam Essential is a budget-friendly model that's well-suited to couples and shoppers looking for a high-quality, low-profile mattress. The all-foam construction is made from high-density polyfoam and memory foam that work together to provide comfort and support. Shoppers can choose between five thicknesses and while all five are priced competitively, those looking for the best value should choose the 6-inch model.
The support core is built out of high-density polyfoam that provides a solid base. The 6-inch model features 2 inches of gel-infused memory foam designed to sleep cool and provide a bit of give. At an 8 out of 10 on the firmness scale, this model is best suited to back and stomach sleepers, as side sleepers may find it's too firm to cushion their hips and shoulders.
The Dreamfoam Essential excels at motion isolation and edge support, making it an excellent pick for couples. Two people can spread out across the entire surface of the mattress since the edge is strong enough to support their body weight without sinking significantly. You should also find that motion doesn't transfer across the bed, which is invaluable for sleepers with a partner who tosses and turns.
The Dreamfoam Essential comes with a 120-night sleep trial and 10-year warranty. Free shipping is available to all customers across the contiguous U.S.
Siena Memory Foam Mattress
Sizes:
Twin, Twin XL, Full, Queen, King, California King
People who weigh up to 230 pounds
Anyone who awakens easily when their sleep partner moves around in bed
Shoppers who want ample time for testing out their new mattress
Quintessential memory foam design with contouring on the surface and a dense, supportive base
Strong pressure relief and motion isolation
All orders backed by 180-night sleep trials
Sleep Foundation Special Offer
Use this SleepFoundation.org link for the most current discount on Siena mattresses
Finding a high-quality memory foam mattress under $500 can be difficult, as these models average about $800 to $1,100 in a queen size. The Siena Memory Foam Mattress is a rare exception. An adaptive surface over dense support layers creates the cradling, deeply contouring feel people have come to expect from this type of mattress. While the manufacturer's suggested retail price may exceed $500 in most sizes, Siena offers ongoing discounts to keep your costs below this benchmark.
The comfort layer is composed of memory foam. While the Siena is considered medium firm (6), the memory foam conforms evenly to distribute your weight and keep the neck, shoulders, back, and hips aligned. A thick transitional layer of medium-density polyfoam adds extra cushioning while keeping your body upright and preventing you from sinking too deeply. This layer is crosscut with channels meant to circulate airflow and keep the interior of the mattress cool.
A base layer of high-density polyfoam completes the all-foam design. The entire mattress is encased in a breathable polyester cover. The top is knit to add plushness to the surface, while the bottom of the mattress features a rougher fabric that promotes traction and prevents the mattress from slipping around in its frame or foundation.
Our hands-on tests show the Siena is best suited to side sleepers who weigh 130 to 230 pounds, as well as back and stomach sleepers weighing less than 130 pounds. The all-foam design coupled with a medium firm feel should ensure consistent pressure relief for these sleepers. The mattress also performed well during our motion isolation tests, indicating you and your sleep partner shouldn't experience any nighttime disturbances when the other person changes positions or gets out of bed.
For added savings, Siena offers free ground shipping within the contiguous U.S. Each order includes a sleep trial that spans 6 months in length, giving you plenty of time to test out the mattress and decide whether to return it or keep it. Should you opt for the latter, you'll also receive a 10-year warranty against structural defects.
Minocasa Mino Hybrid Mattress
Price Range:
$649 – $1,299
Warranty:
10 year, limited
Sizes:
Full, Queen, King, California King
Side and back sleepers up to 230 pounds
Couples who normally find hybrids too bouncy and disruptive
Those who need extra time to test out their new mattress
Deep foam layers contour closely to promote even alignment and reduce pressure
Zoned coils push back against heavier areas of the body
All orders include a 6-month trial period
Sleep Foundation Special Offer
Save up to 60% on Minocasa mattresses
The average hybrid costs at least $1,400 in a queen size, making this type of mattress largely inaccessible to shoppers with limited budgets. However, there are exceptions. Take the Minocasa Mino Hybrid Mattress, which pairs adaptive foam layers with a zoned coil system. Minocasa offers generous discounts that drop the Mino's sticker price below $500 in most sizes, making the mattress exceptionally affordable compared to most competing hybrids.
The comfort system contains a top layer of memory foam over two polyfoam layers. Each of these layers is progressively denser from top to bottom, resulting in a plush feel when you get into bed and noticeable pushback as your body sinks into the surface. The pocketed coils are divided into five zones, so you'll notice strong pushback around the midsection — where people tend to carry the majority of their weight — and gentler cradling for the head and legs.
A breathable, moisture-wicking Tencel cover encases the entire mattress. The foam layers may absorb some heat, but the cover is designed to offset heat retention and help the mattress stay cool. Steady airflow through the coils also boosts the Mino's temperature control. During our tests, we felt comfortable when lying on the mattress and our thermal mapping tools revealed minimal heat buildup. The Mino's thick foam layers also allow the mattress to perform well in areas where hybrids usually fall short, such as motion isolation for couples and pressure relief.
Minocasa offers free ground delivery throughout the contiguous U.S., though you may incur a shipping fee if you reside in a remote location. The company's sleep trial runs for 180 nights, giving you plenty of time to test the Mino Hybrid and decide whether it's right for you. If you decide to keep the mattress, you'll also receive a 10-year warranty against structural and material defects.
Warranty:
10 Year, Limited
Sizes:
Twin, Twin XL, Full, Queen, King, California King
Shoppers on a budget who prefer a hybrid model
Those who sleep hot at night
Back sleepers
Sleepers who prefer a firm mattress
Accessible price-point for a hybrid design
Charcoal and copper infusions intended to wick away heat
Edge reinforcements on two sides
Sleep Foundation Special Offer
Use this SleepFoundation.org link for the most current discount on Allswell mattresses
The 10-inch Allswell mattress combines memory foam and individually wrapped coils for a balanced, supportive feel. Many back sleepers will enjoy that this hybrid mattress has a firm surface that rates around 7 out of 10 on the firmness scale, effectively limiting sagging around the hips that could put the spine out of alignment.
Thanks to thicker coils on two sides of the bed, the Allswell boasts reliable edge support. This is important when getting in and out of bed, as well as when sitting near or on the edge of the bed. It can also allow couples to use the sleep full surface without avoiding the perimeter.
The Allswell mattress ranks well across all sleep positions and weight groups. It features memory foam infused with cooling charcoal and copper gel designed to absorb and transfer heat away from the sleeper to avoid the traditional memory foam tendency of sleeping hot. The pocketed coil core further enhances the temperature regulation by allowing air circulation while making the surface more responsive.
Mattresses purchased on the Allswell website qualify for a 100-night sleep trial. The Allswell comes with a 10-year limited warranty protecting against workmanship and manufacturing defects.
Sleepy's Basic Innerspring Mattress
Mattress Type:
Innerspring
Warranty:
1 Year, Limited
Sizes:
Twin, Full, Queen, King
People who prefer very bouncy mattresses
Those who weigh at least 130 pounds
Hot sleepers
Ultra-responsive feel makes the surface easy to move across
Steady airflow and excellent temperature regulation
Durable VertiCoil springs offer long-lasting support
Sleep Foundation Special Offer
Use this SleepFoundation.org link for the most current discount on Sleepy's mattresses
The Sleepy's Basic Innerspring Mattress features a straightforward, tried-and-true design with plenty of bounce for people who enjoy bouncy sleep surfaces. A thin layer of polyfoam provides some cushioning for the body, but most of the 8.25-inch profile consists of VertiCoil offset springs that offer excellent durability and strong reinforcement from head to toe. Since this is a relatively low profile, the mattress is suitable to both bunk beds and guest rooms.
A circular knit cover with a touchably soft feel encases the entire mattress. The fabric is quite breathable, and the coils generate steady airflow throughout the interior, so the mattress should sleep exceptionally cool even compared to other innersprings. People with mobility issues who have a hard time moving across their sleep surface or getting in and out of bed may also enjoy this mattress thanks to its springy surface.
Like other models in the Sleepy's collection at Mattress Firm, the Basic Innerspring Mattress has a very approachable price-point. Customers also receive free delivery to their doorstep, side yard, or garage, depending on their residence, and White Glove delivery won't cost much extra for customers who need a hand with setup. The mattress is backed by a 1-year warranty.
Warranty:
10 Year, Limited
Sizes:
Twin, Twin XL, Full, Queen, King, California King
Side and back sleepers weighing up to 230 pounds
Anyone who wakes up due to movement in their bed
Value seekers
Deep foam layers contour closely to improve alignment and alleviate pressure
Transitional layer is convoluted to promote airflow throughout the interior
Excellent motion isolation and no noise
Sleep Foundation Special Offer
Save up to 37% with bundles
The Novilla Bliss is an all-foam mattress available in profiles of 10 or 12 inches. For this guide, we're profiling the former because most of its sizes fall below the $500 benchmark. A medium (5) feel and deep comfort system ensure close contouring from head to toe, making this version of the Bliss ideal for side and back sleepers who weigh 230 pounds or less.
The mattress is constructed with a top comfort layer of gel-infused memory foam, followed by a second layer of adaptive polyfoam. The transitional polyfoam layer is composed of convoluted – or "egg crate" – high-density polyfoam. This layer's grooved shape allows air to circulate throughout the interior of the mattress, which helps the surface stay cool. Another cooling component is the cover made of breathable rayon derived from bamboo. As a result, the Bliss is not as susceptible to overheating as many competing all-foam models.
An additional 3 inches of high-density polyfoam form the support core of the mattress. All four foam layers absorb movement to cut down on motion transfer – a common nuisance for people who share their bed with a partner. If you're looking for an exceptionally plush mattress, the 12-inch Bliss is softer than its 10-inch counterpart. That said, shoppers who use $500 as a spending limit will have fewer sizing options with the 12-inch model.
Novilla provides free ground shipping to all customers in the contiguous U.S. Each Bliss purchase comes with a 30-night trial period, and those who keep the mattress also receive a 10-year warranty against structural defects.
Other Mattress Guides
If you're still not sure which mattress will fit your specific needs, take a look at our exhaustive list of suggestions sorted by price point.
How to Choose a Mattress Under $500
Shoppers should keep in mind that price is not the only indicator of quality and it is possible to find a cheap mattress that will meet your needs. You won't need to sacrifice comfort and support for a mattress under $500, but there are some things you should know as you shop online for a budget-friendly bed. We'll cover what to look for to get the best value for your money.
What to Look For in a Mattress
Purchasing a new mattress can be overwhelming due to mattress jargon and technical specs. Sleepers should research brands and models, then review specific product information to see which model offers the right firmness, comfort, and support for each sleeper's unique needs.
Price
The price of a mattress usually varies based on size, thickness, materials, and type. Mattress prices online tend to be much lower than in mattress stores since they don't have the overhead costs associated with brick-and-mortar locations. Also, keep an eye out for coupons and discounts on the brand's website for additional savings.
Sleeping Position
Your preferred sleep position is important to consider when shopping for a new mattress. For most side sleepers, a slightly plusher mattress will cushion the shoulders and hips, align the spine, and reduce pressure throughout the body. Back and stomach sleepers often need more support for their midsections and usually look for a firmer model.
Quality Materials
Durable construction with high-quality materials can enhance the life expectancy of a mattress, potentially saving you money by reducing the need for regular replacement. Well-made coil cores should be quite durable and provide support and bounce for years to come. Latex is usually of exceptional quality and can last a long time, but its higher price-point may rule out this option for shoppers on a budget.
Most mattresses under $500 use at least one layer of foam. High-density foam tends to provide better conforming, support, and motion isolation than foams with lower densities while resisting long-term impressions.
Firmness Level
Mattress firmness refers to the initial feel you experience when you lay down. This is subjective, meaning that what feels comfortable to one person may feel too soft or too firm for someone else. However, the mattress industry has developed a 10-point firmness scale with 1 being the softest and 10 being the firmest to make it easier to see how mattresses compare.
A sleeper's optimal firmness level will depend on their body type, preferred sleeping position, and personal preference. Most sleepers favor a medium to medium firm mattress, though individuals who weigh under 130 and side sleepers may prefer a slightly softer feel, and those who weigh over 230 and back and/or stomach sleepers may need a supportive, firmer feel.
Pressure Relief
A mattress with significant pressure relief can reduce tension on key areas to ease discomfort and aid spinal alignment. Different designs, materials, and mattress layering and construction methods have differing abilities to relieve pressure depending on each person's body type and sleeping style. Pressure tends to be highest at certain parts of the body that carry more weight or that have a greater effect on spinal alignment, like the hips and shoulders.
Motion Isolation
A mattress with good motion isolation reduces motion transfer by absorbing vibrations. A high level of motion transfer means that it's much easier to notice when someone else moves on the mattress, but strong motion isolation may prevent you from feeling much if any movement emanating from the other side of the sleep surface. This trait is primarily important for people who share their bed with another person or a large pet.
Temperature Regulation
Certain mattresses sleep hotter than others due to their materials and construction. Softer mattresses that have a lot of sink and mattresses with significant contour can cut off airflow around the sleeper's body. Some materials, like memory foam, frequently retain heat from the body during the night, though special cooling features may help counteract this tendency. A mattress with good temperature regulation can curb uncomfortable overheating during the night.
Edge Support
Mattresses with a reinforced perimeter should provide solid edge support instead of sagging. People who sit or sleep on the edge of the mattress often prefer models that excel in this area. Edge support can also extend the usable surface area of the mattress and improve the lifespan of the bed, so it may be a priority for couples and those who don't want to replace their mattress as soon. Strong edges are most common in models with a coil core.
Contouring
Contouring is how much the mattress cradles the sleeper's body. Mattresses that contour more closely can relieve pressure and help promote proper spinal alignment by spreading out the force of the sleeper's weight more evenly across the surface. Memory foam is most known for its contouring capabilities, but polyfoam and latex also usually perform well in this area.
Mattress Types
Most mattresses use a hybrid, all-foam, innerspring, or latex design. While there is a lot of variety between models within these categories due to differences in quality and construction, each type of mattress has common potential benefits and drawbacks.
Mattress Types
Each mattress has distinct features due to differences in quality, materials, and construction. Generally, mattress manufacturers use the internal construction to determine the mattress type. The mattresses varieties you'll most likely encounter are referred to as hybrid, innerspring, foam, and latex.
Hybrid
A hybrid mattress combines the benefits of coils and foam. Mattresses with a hybrid construction typically feature a support core made with pocketed coils and a layered comfort system. The comfort system may contain any number of materials, including latex, microcoils, and wool, but foam is most common.
Innerspring
Simply put, an innerspring mattress is made of sturdy coils. Introduced in the 1800s, innerspring mattresses have a characteristically bouncy surface and are inherently more breathable. They're also often budget-friendly and have a more traditional feel.
Foam
All-foam mattresses are usually made with layers of memory foam, polyfoam, and/or latex over a high-density polyfoam base. These models are easy to ship because they can be compressed and expand to their original form when unpacked. Foam, especially memory foam, tends to excel in contouring and motion isolation.
Latex
Latex can have different properties depending on how it is processed. In most cases, the latex used in direct-to-consumer online mattresses is natural. This material is made by removing sap from rubber trees, processing it into liquid latex, then pouring it into molds. Manufacturers use two processes to create natural latex mattresses: Dunlop and Talalay. Dunlop latex has a slightly firmer feel, while Talalay latex is typically lighter and airier.
What Can Affect the Price of a Mattress?
Most mattresses have the same basic design, featuring a supportive base and conforming comfort layers. However, mattress prices differ greatly, starting around $150 and reaching several thousand. Several specific traits influence the cost of a mattress.
Quality and Type of Materials: Material matters for performance, comfort, and durability.Components that cost the manufacturer more to buy or produce increase a mattress's price-point. For example, mattresses made with natural materials like organic latex will often have a higher price tag since they can increase the cost of production.
Mattress Layers: From two-layer mattresses to complex designs with multiple layers of proprietary foams and springs, mattresses come in a wide array of configurations. You'll typically pay more for a bed with more layers, especially if this increases the overall thickness of the mattress. Some beds also have zoning that provides targeted support and pressure relief by varying the firmness under different body parts.
Durability: Durability refers to how long a material will keep its desirable properties. High-quality models are typically more durable and more costly. Finding the best overall value requires striking a balance between durability and affordability.
Density: Density refers to how much the foam weighs. It is measured in pounds per cubic foot, commonly called PCF. Higher-density foams are usually more durable, closer conforming, and better at isolating motion, but they're also frequently more expensive and less breathable.
Shipping Rates, Returns, and Warranties
Before purchasing your mattress, we recommend reading the fine print on a mattress brand's shipping, return, and warranty policies. It's important to note that each retailer has different policies, and these could influence the convenience and overall value of your purchase.
Most mattresses sold online are shipped compressed, shrink-wrapped, and delivered in a cardboard box. To set up a mattress-in-a-box, carefully remove the box and plastic and let the bed expand. Larger sizes like the King mattress or the California King can be heavy to move and may require two people. Most expansion occurs within a few hours, but it may take a few days to reach its full size.
Shipping
Mattress companies frequently offer free ground shipping within the 48 contiguous states. Customers in Alaska and Hawaii may have to pay additional delivery fees. Shipping times vary depending on where the mattress ships from and what method the company uses.
White Glove Delivery
For an extra charge, many companies offer White Glove delivery. Usually, a third-party service will get in touch with you to organize a delivery window. Then, a team will set up the new mattress for you and remove the packaging. Some White Glove delivery services also offer old mattress removal, though this may cost extra.
Sleep Trials
Online mattress companies usually offer trial periods during which you can sleep on the bed at home and return it if you don't like it. To make up for not being able to try out the mattress in a store, sleep trials are usually around 100 days but vary by brand. Some companies require that you try the bed for a minimum number of nights to give your body time to adjust before initiating a return.
Returns
If your sleep trial doesn't go well, most companies allow mattresses to be returned or donated during an eligible window if you've purchased the bed directly from them. Mattresses purchased through Amazon or other third-party retailers frequently follow different return policies and procedures.
Warranties
Most mattresses come with a limited warranty policy. If your mattress develops an eligible defect, many brands will provide repairs or replacements.
Warranties typically cover body impressions over a specified depth and cracking or splitting of the foam. Physical damage that occurs from misuse or improper support are not covered and may void the warranty. Warranties also do not usually cover normal wear and tear, changes in softness or resilience, and commercially used products. Shipping and handling fees may apply, and some manufacturers charge a prorated fee for repairs and replacements.
Defective mattresses can be repaired, replaced, or refunded at the company's discretion. Customers should register their mattresses for warranty coverage to ensure they're protected.
Additional Mattress Costs
A few additional costs may arise as you complete your bedroom setup. These may include mattress delivery, old mattress removal, and new furniture and accessories. Leaving room in your budget for these expenses can help ensure you don't overspend.
Expert Assembly: White Glove delivery sends an expert assembly team to deliver your mattress, set it up, then remove the box and packaging materials. While some companies include this service for free, it usually costs $100 or more.
Mattress Removal: Once your new mattress arrives, you may no longer need your old bed. Some companies offer old mattress removal as an extra service with White Glove delivery, which may cost an additional fee. Other companies do not offer old mattress removal at all, so it's up to the customer to dispose of their unwanted bed.
Most communities have strict laws surrounding old mattress disposal, and disposing of a heavy, bulky mattress can be a hassle. If the mattress company doesn't offer this removal service, you may be able to find a similar option with a local haul-away company or through your city waste disposal program. You can also reach out to a nonprofit in your area for mattress donation programs.
Bed Frames: A bed frame is an important component of your bedroom that looks good, helps keep your mattress properly supported, and is usually necessary to avoid voiding your warranty. This may be a frame, box spring, adjustable base, or a platform. Since some mattresses have specific support requirements, you may want to review manufacturer recommendations before purchasing a frame to ensure compatibility.
Mattress Pad: Mattress protectors, pads, and toppers all rest on the surface of the mattress. Protectors are usually designed to shield against allergens, dust mites, and often liquids. Pads are relatively thin layers that add a bit of cushioning to the surface of the bed. Toppers often measure 1 to 4 inches thick and are designed to alter the sleep surface more notably.
Bedding: When you buy a new bed, you may also need new bedding to accommodate it. Whether you're changing mattress sizes or getting an especially high- or low-profile mattress, new sheets may be in order. Additional bedding, like pillows, blankets, and comforters, can further transform your sleep space.
How to Get the Best Deal on a Mattress
Shop During Mattress Sales
Many online mattress brands offer sales for major holidays, such as President's Day, Memorial Day, Independence Day, Labor Day, and Veteran's Day. Some retailers also offer major discounts and sales for consumer holidays, like Amazon Prime Day, Black Friday, and Cyber Monday.
Coupon Codes, Referrals, and Discounts
Many brands offer coupon codes when customers sign up to receive marketing emails. Some also provide incentives to past customers who successfully influence a friend to buy a mattress from the same company.
Comparison Shop
One major benefit of looking for a mattress online is that you can comparison shop to find the best deal. Many third-party retailers offer price-matching, which may enable you to purchase from your preferred vendor at a more affordable price.
Still have questions?
Our product experts have extensive experience testing just about every sleep product on the market. Send an email to [email protected] or call us at (877) 672-8966 with your questions and we'll help you find exactly what you're looking for.
Thanks for the feedback - we're glad you found our work instructive!
If you're ready for more, sign up to receive our email newsletter!
Was this article helpful?
Thanks for the feedback - we're glad you found our work instructive!
Submitting your Answer...
Other Articles of Interest