When buying a new bed, you'll likely spend most of your time researching and choosing the perfect mattress. But without a sturdy bed frame, your new mattress may not perform at its best or last very long.
Bed frames help provide support for your mattress. While the exact measurements may vary by an inch or two, bed frame sizes typically match the dimensions of the corresponding mattress. As a result, bed makers categorize bed frames using the same names that companies use for mattress sizes.
To help you select the right bed frame dimensions, we'll cover the most common bed frame measurements, specialty cases, and the different types of bed frames available on the market today.
Bed Frame Size Chart
Bed Frame Size
Dimensions
(Width x Length)
Description
Twin
38" x 75"

Smallest standard bed frame size
designed to accommodate a child, teen, or single adult
Tall sleepers may find the twin size too short
Ideal for smaller rooms

Twin XL
38" x 80"

Provides an additional 5 inches in length compared to a twin
Best for sleepers who are taller than average
Can only sleep one person comfortably
Compact and suitable for smaller spaces

Full
54" x 75"

Also referred to as a double
At 54 inches wide, provides more room for a single sleeper
Can accommodate a couple, or an adult who sleeps with a pet or child
Should fit well in most bedrooms

Queen
60" x 80"

Default option for most couples
Easier to maneuver than a king or California king
May feel too small if you share your bed with pets or children
Wide variety of mattresses, bedding, and sleep accessories made to fit this bed frame size

King
76" x 80"

Widest standard bed frame available
Large size brings a higher price tag
Requires a larger room, and can be difficult to move

California King
72" x 84"

Longest available standard bed frame size
4 extra inches in length when compared to the traditional king size
Works well for tall sleepers as well as couples who share the bed with children or pets
More difficult to find mattresses, bedding, and sleep accessories
Bed Frame Height
The typical height of a bed frame is knee-level, or about 12 to 16 inches tall. This height is designed with the average adult in mind. Combined with the height of a standard mattress between 10 to 15 inches tall, the typical bed frame allows most adults to have their feet on the ground with bent knees while sitting on the edge of their bed. This bed height also facilitates the process of getting in and out of bed.
It's important to remember that bed frame height can vary widely depending on the style of the frame and its intended use. Taller bed frames are useful for extra storage, while some modern bed frames sit quite low to the ground. Bed frames that are too high or too low may not be suitable for elderly sleepers or those with mobility issues.
There are several other exceptions to the typical bed frame height. Bed frames designed for toddlers and young children are generally much lower to the ground, and they may include guard rails for your child's safety. Adjustable bed frames allow you to change the height of different areas of the bed.
Specialty Bed Frame Sizes
Bed frame dimensions are generally designed to accommodate the six standard mattress sizes. However, there are several exceptions for custom or oversized mattresses such as Alaskan king or family size.
Other examples of specialty bed frames include bunk beds, in which two or more beds are stacked on top of each other; and loft beds, in which the bed is raised to free up floor space. In a similar vein, Murphy beds and trundle beds allow users to store the mattress out of sight when it's not being used. Although usually designed to hold standard-sized mattresses, these specialty bed frames have unique designs that may give them unusual measurements, or allow them to double as a piece of furniture.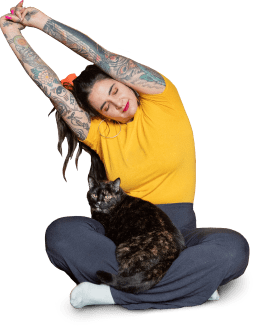 What Is a Bed Frame?
A bed frame is the part of your bed that holds the foundation and the mattress. Also referred to as a bedstead, a bed frame supports your mattress above the ground.
The most basic components of a bed frame include four legs and a rectangular structure to accommodate the bed base and mattress. The frame may have built-in slats to support the mattress, or it may accommodate a separate foundation that can be nested inside. More decorative bed frames may also include a headboard, a footboard or footer, and posts.
Certain bed frames designed for children or for use in hospitals and nursing homes include elevated guard rails on the side of the bed frame. Adjustable base bed frames are also becoming more common. This style of bed frame contains an electronically controlled, multi-hinged bed foundation so you can customize your bed's angle of support.
Shoppers may also want to consider foundations, which offer a flat surface instead of slats; and box springs, a type of foundation with springs inside. Foundations may offer a sturdier surface for the mattress, but they tend to allow less room for airflow. Box springs were originally designed to complement innerspring mattresses, and they generally aren't necessary for other mattress styles.
Benefits of Using a Bed Frame
Some key functions of a bed frame are to provide support, increase airflow, and raise the bed to a comfortable level.
Without a flat, sturdy surface to rest on, a mattress can quickly start sagging. Bed frames are designed to help a mattress withstand the weight of the sleeper without suffering structural damage. Providing an adequate base for the mattress to rest on is so important that many companies consider the mattress warranty null and void if you fail to use a proper bed frame.
By elevating your mattress off of the ground and letting it rest on a set of slats, a bed frame also helps promote airflow around your mattress. Not only does this keep the sleep surface cooler, it also reduces buildup of mold and bacteria and keeps the mattress farther away from dirt and dust.
Many people take the opportunity to make a style statement and choose a bed frame that adds to the look and feel of the bedroom. Bed frames are also useful for creating discreet storage space beneath your bed.
Types of Bed Frames
Over the years, designers have come up with many interesting twists on the simple concept of a bed frame. We'll discuss some of the most common styles you'll see when shopping for a bed frame.
Panel: A panel bed consists of a four-panel frame that includes a headboard, footboard, and two side panels. Often made of wood, panel bed frames tend to be very sturdy. Panel beds are typically combined with a box spring foundation.
Platform: A platform bed frame contains an integrated slatted wood, solid wood, or metal platform that eliminates the need for a separate foundation. Platform bed frames may or may not have headboards and footboards.
Sleigh: The sleigh bed frame gained popularity in the 19th century in the United States and Europe. Designed to resemble a sleigh or sled, this style of bed frame features a curved headboard and footboard and sometimes raised edges on the side panels. Though traditionally made from wood, modern iterations of the sleigh bed may feature metal or upholstery and have less exaggerated curves and flourishes.
Four-Poster: As the name suggests, a four-poster features four tall posts, or columns, at each of the four corners of the bed frame. In some cases, the posts serve a strictly decorative purpose. However, many four-post bed frames are designed with an upper rectangular support structure, known as a tester. This can be used to install a canopy or curtains, which provide privacy and help keep you warm on cold nights.
Bunk: A bunk bed contains two bed frames stacked on top of one another, with a ladder to access the upper sleep surface. The two-bed bunk is the most popular style, but it's not uncommon to see three-bed bunks, especially in high-density sleeping areas such as dorms, army barracks, or hostels. Bunk beds are popular with children and they make a good choice for anyone with limited floor space, but they are often limited to the twin size.
Loft: Similar to a bunk bed, a loft bed features an elevated bed frame. However, instead of a second bed, a loft bed frame has empty space on the ground level. The area below the lofted bed can be used to set up a study or lounge area, or it can be used for storage. If you have a small room but only need to sleep one person, a loft bed makes efficient use of limited floor space.
Trundle: A trundle bed frame contains a rolling platform that allows you to stow away a second mattress underneath your primary bed. This saves space during the day and makes a great solution for those who want to host guests but don't have the space for a dedicated guest room.
Storage Bed: A storage bed frame includes built-in storage compartments underneath the mattress. This is a good choice for sleepers with limited closet space. Storage beds can come in many forms. One popular style of storage bed is the captain's bed, which features a set of drawers on either side of the bed frame below the mattress. Another style is the Ottoman, in which the bed lifts up to reveal a hidden compartment.
Common Bed Frame Materials
Your bed frame should provide a strong foundational base of support for your entire bed. In order to remain stable and supportive, the majority of bed frames are made from sturdy and durable materials such as wood or metal.
Wood beds are typically made of solid wood, although some inexpensive models may include components made from plywood or fiberboard. Oak, pine, and birch are popular solid wood materials, with birch being the least expensive option.
Because of their thick component pieces, wood-based bed frames are generally stable, and less likely to wobble or squeak under pressure. That said, wood beds are often heavier due to their thick and sturdy construction.
Metal offers a durable and fairly stable option that's often less expensive than solid wood. Bed frames made from metal also tend to be more lightweight and lower maintenance than wood. Using metal alloys like brass or steel, bed makers can fabricate metal bed frames in a wide range of styles, from modern and industrial to more traditional.
Bed frames may also be upholstered, meaning they are covered with padding and textiles to give them a distinct look and feel. Upholstered bed frames may hold appeal for sleepers who want a headboard with a softer surface, or for those who prefer the look of a covered bed frame. The downside to upholstered bed frames is that they are harder to clean, and the fabric may be more prone to wear and tear.
Other Articles of Interest