Saatva vs. Purple Mattress Comparison
Methodology
We personally test every mattress featured in our reviews and guides to provide accurate, data-driven recommendations.
Learn More
Our product recommendations are updated weekly in cases of ratings changes, product releases, and new testing insights.
We may earn a commission through products purchased using links on this page. Products or services advertised on this page may be offered by an entity that is affiliated with us. Learn more about our process here.
Saatva and Purple are direct-to-consumer mattress companies that produce several popular models. Mattresses by both companies have distinct advantages, but learning more about what sets them apart may help you decide which option is best for you.
Each brand sells multiple models. Saatva produces the Saatva Classic, the Saatva Youth, and the Saatva HD, which are considered innersprings, and the Saatva Latex Hybrid. Saatva also sells the Loom & Leaf, Solaire, and Zenhaven models, but we'll focus on mattresses that carry the Saatva name.
Purple's mattress line includes the all-foam Purple Mattress and two hybrid models: the Purple Hybrid and the Purple Hybrid Premier.
Saatva models are available in several firmness options: soft (3), medium (5), medium firm (6), firm (7), and firm (8). Most of Purple's models rate around medium firm (6) on the 10-point firmness scale. However, the 13-inch version of the Purple Hybrid Premier rates around 5, giving it a medium feel.
We'll compare Saatva vs. Purple head to head. We'll discuss mattress sizing, construction, performance, customer reviews, and the pricing of models by each brand. Finally, we'll summarize each company's delivery, sleep trial, and warranty policies.
Quick Look
We've worked hard to show you which mattresses are the best fit for you. Check out our full mattress guides listed below!
Soft (3), Medium (5), Medium Firm (6), Firm (7), Firm (8)
Medium (5), Medium Firm (6)
Mattress options designed specifically for children and larger individuals

Wide range of height and firmness options

Breathable
Proprietary Purple Grid comfort layer

Balances bounce and motion isolation

Breathable
365 Nights ($99 Return Fee)
Lifetime, Limited
100 nights (21-night requirement)
10 Year, Limited
Sizing and Weight Options
A mattress' size and weight can affect multiple aspects of its performance.
Size is often particularly important to couples, who frequently prefer larger mattress sizes so that each individual has more personal space. This extra room may also reduce how much motion transfer a sleeper experiences when their partner moves. Smaller mattress sizes also have clear benefits in that they usually fit better in a small space, cost less, and are easier to move.
The height of the mattress can also affect its performance. Larger individuals frequently find taller mattresses more comfortable since they usually have thicker comfort and support layers that help prevent heavier people from sinking in too deeply. Low-profile mattresses tend to be budget-friendly, and they may fit better in areas without much overhead space, like bunk beds. A mattress' height may affect how easy it is to get into or out of bed, with some individuals preferring a higher model and others favoring a lower option.
Additionally, the weight of the mattress may be worth noting. Lighter mattresses are often easier to unpack and rotate, but heavier models may feel more securely situated on the bed frame.
The Saatva Classic, Saatva HD, Saatva Latex Hybrid, and Purple Mattress are all available in the six standard mattress sizes. Additionally, the Saatva Classic is sold in split king and split California king sizes designed for people who own adjustable beds. The Saatva HD and Saatva Latex Hybrid are available in a split king, as well. The Purple Hybrid and the Purple Hybrid Premier do not come in twin sizes, and the Saatva Youth does not come in queen, king, or California king sizes.
Purple produces the thinnest mattress by either brand, with the Purple Mattress totaling 9.5 inches thick. The Saatva HD is the highest-profile option, measuring 15.5 inches thick. Although Saatva's mattresses are generally a bit thicker than Purple's, Purple mattresses tend to weigh more.
The Saatva Classic comes in three firmness and two thickness options, giving customers a wider range of options. However, Purple also has a good selection of models, and either company may have an edge depending on the shopper's needs and preferences.
Construction and Materials Comparison
The materials used to craft a mattress directly impact its performance and durability. Most models contain at least one of four common materials: polyfoam, memory foam, latex, and coils.
Polyfoam is popular for its contouring, breathability, and affordability. It also usually regains its shape relatively quickly when pressure is removed, which may make it easier to move around on. High-density polyfoam can be quite durable, but low-density polyfoam may deteriorate more rapidly than some mattress materials.
Memory foam is well known for its pressure-relieving hug. Potential drawbacks of the material include a slower response to changes in pressure and a tendency to trap heat. However, many models with memory foam use special features to keep the sleep surface cool and comfortable.
Latex often has a higher price-point, but it remains a popular choice for its combination of contouring, bounce, breathability, and durability. Natural latex may also appeal to customers who prefer a more eco-friendly option.
Coils are most often used in the mattress' core, but some models also use them in their comfort or transition layers. Since air can flow between springs, coil layers are usually quite breathable. They also tend to give the bed extra edge support and bounce. However, the bounce could contribute to motion transfer, especially if the coils are not individually pocketed.
Saatva
Saatva Classic
The Saatva Classic is Saatva's flagship innerspring model. A knit organic cotton cover encases the mattress and allows air circulation. Quilted into the cover are 1.25 inches of soft polyfoam, .75 inches of fiber fill, and 1 ounce of Dacron. This creates a plush Euro-top that cushions the surface of the bed.
Beneath the quilted cover, there is a .625-inch layer of polyfoam and a .375-inch memory foam lumbar pad. These layers provide additional contouring and pressure relief while promoting better spinal alignment by limiting sinkage near the middle of the bed.
A 4-inch transition layer of pocketed coils adds to the bed's responsiveness and breathability. Each coil is encased to limit the spread of vibrations across the layer. The 11.5-inch version of the mattress uses 4 inches of hourglass coils as its core, while the 14.5-inch option uses a 7-inch coil core. This spring system further enhances the Saatva Classic's bounce and airflow. The support base consists of a .5-inch loft pad and a .875-inch fiber pad. A foam encasement wraps around the perimeter of the mattress to help reinforce the edges.
Saatva HD
The Saatva HD is a luxury hybrid model built for larger individuals. A quilted organic cotton cover adds cushioning to the mattress surface. This cover is hand-tufted to keep the polyfoam quilting material in place and limit shifting.
Two comfort layers contour to the sleeper's body to redistribute their weight and relieve pressure points. The first comfort layer consists of 1.5 inches of responsive Talalay latex that provides a buoyant feel. This layer is divided into five zones that give targeted support and softness to different areas to promote better spinal alignment. Next, a 1.5-inch layer of memory foam gives deeper contouring. This medium- to high-density memory foam adds to the bed's durability, conforming, and pressure relief.
A 2-inch transition layer of polyfoam reduces the likelihood of a sleeper sinking in against the coil core. The core uses offset coils threaded with helical wire engineered for strong, durable support. Enhanced lumbar support in the coil system further promotes proper spinal alignment. Firm polyfoam rails wrap around the perimeter of the mattress to reinforce the edges.
Saatva Latex Hybrid
The Saatva Latex Hybrid is the company's newest mattress. It contains a 3-inch comfort layer of Talalay latex. This material contours moderately to the body, but it is also fairly responsive and won't sink beneath the body quite as much as memory foam. The latex is ventilated with small holes. This helps air circulate near the surface to keep the mattress cool.
The support core is composed of individually encased pocketed coils. Thicker coils are placed along the perimeter of the mattress. This delivers extra support and prevents excessive sinkage when people sleep near the edges or get on and off the mattress. Thinner coils that provide more cradling are found in the interior, beneath the sleep surface.
The mattress is encased in a cover made of organic cotton that has been certified by the Global Organic Textile Standard (GOTS), one of the world's leading certifying organizations for these types of materials. The organic wool fire barrier found beneath the cover has also earned a GOTS certification.
Saatva Youth
The Saatva Youth is an innerspring model designed to accommodate children's changing needs as they grow. It's flippable, with one side intended for children over 3 and the other side for children over 8.
A hypoallergenic organic cotton cover wraps around the mattress. This material is breathable and allows cooling air circulation. There is a water-resistant finish on the cover and a waterproof barrier within the mattress in case of accidents. One side of the mattress has a polyfoam comfort layer with five zones to promote better spinal alignment. The other side uses convoluted high-density polyfoam for cushioning and support.
The mattress core is made up of Bonnell coils that provide support for both sides of the mattress. Polyfoam around the perimeter of the coil layer helps reinforce the bed's edges.
Purple
Purple Mattress
The Purple Mattress is Purple's flagship all-foam model. Its cover is made of a blend of viscose, polyester, and Lycra. This material is breathable to help the bed stay cool and stretchy so that it can move with the comfort layer.
A 2-inch layer of Purple's proprietary Purple Grid tops the bed. This hyper-elastic polymer is constructed in a grid pattern. The walls of the grid collapse and spring back to cradle the sleeper while leaving open air channels for heat to escape. A 3.5-inch transition layer of polyfoam limits sinkage and acts as a barrier between the comfort and support layers. The core consists of 4 inches of polyfoam that reinforce the surface of the bed.
Purple Hybrid and Purple Hybrid Premier
The Purple Hybrid and the Purple Hybrid Premier are both hybrid models with the same basic design. What sets them apart is the thickness of the comfort layer. The Purple Hybrid uses a 2-inch layer of the Purple Grid, while the Hybrid Premier is available with a 3-inch or a 4-inch Purple Grid. This material adjusts to the shape of the sleeper to relieve pressure while allowing for an exceptional degree of airflow. The Hybrid Premier's thicker comfort layer is intended to provide a more weightless feel.
Both the Hybrid and the Hybrid Premier have a 1-inch transition layer of polyfoam that separates the comfort layer from the coil system. A 7.5-inch layer of pocketed coils makes up the core, limiting motion transfer while adding bounce, breathability, and support. The coils sit on a final layer of polyfoam.
The mattress cover is constructed of a viscose, polyester, and Lycra blend. It is engineered to stretch to accommodate the mattress' comfort layer while letting air circulate into the bed.
Average Customer Ratings
If you're not sure if a mattress is right for you, reading customer reviews may be the push you need to make your final decision. Reviews provide insider insight into how the mattress performs for real owners, which may make it easier to imagine how it will feel to you.
While reviews are helpful, customers should always remember that they are subjective. Everyone has their own opinions on what makes a mattress comfortable, so you may feel differently about a model than other owners. Some reviews may also be vague, so we suggest you focus on the reviews that provide the most specific feedback.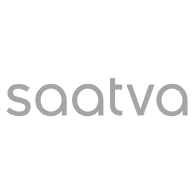 In-Depth Ratings
Below, we'll give an in-depth look at some of the aspects that matter most when selecting a mattress. Certain features and performance factors can impact how comfortable a model feels, how long it lasts, and how well an individual sleeps on the mattress.
Durability
A mattress's durability affects how long it holds its shape and resists sagging, indentations, and foam deterioration. More durable mattresses often cost more, but since they tend to last longer, they might be a better value over the life of the mattress. Latex tends to be very durable, though high-quality memory foams, polyfoams, and coils can also lend to a mattress's durability. Value-minded customers and sleepers who dislike the process of replacing their mattress may prioritize durability.
Motion Isolation
Most couples have probably experienced motion transfer at some point. This occurs when vibrations caused by one partner moving travel to the other side of the bed. A mattress that absorbs motion can help sleepers who tend to awaken easily enjoy a more restful night's sleep. Mattresses with memory foam and polyfoam usually perform well in motion isolation tests. Latex and pocketed coils can also limit motion transfer, but since they have some bounce, they don't tend to absorb vibrations as well as foam materials do.
Sex
Couples often prefer a sleep surface that is also conducive to sex. Bounce tends to be a high priority for amorous activity, so many couples prefer a mattress with responsive materials, like latex or coils. Close-conforming comfort systems can be appealing since they add some traction. A sturdy edge can expand the usable surface of the bed, while a quiet model makes for more discreet activity, so some couples may also want models with these traits.
Temperature Neutrality
Some people tend to sleep hot, so they may prefer a mattress that doesn't retain heat. A mattress's degree of breathability is usually closely linked to cooling, as models that allow ample airflow usually let heat dissipate. Latex and coils tend to be highly breathable. Polyfoam also usually doesn't trap as much heat because of its open cell structure. Memory foam tends to retain heat the most due to its close degree of conforming. However, many models that use memory foam these days have special features to help keep the bed cool.
Pressure Relief
Because some parts of the body put more force on the mattress than others, pressure may build up around these areas and contribute to aches and pains. Sleepers who suffer from sharp pressure points typically want a mattress with strong pressure-relieving properties. Comfort systems that redistribute the sleeper's weight usually relieve pressure quite well. Models with memory foam, polyfoam, and latex often excel when it comes to pressure relief.
Off-gassing
Customers who are sensitive to smells or who don't have the time or space to air out their mattress may want to go for a bed that's less prone to off-gassing. New products often have manufacturing odors, and the same is true of mattresses. Models that use synthetic foams and ship compressed are especially likely to have lingering smells. While these odors generally aren't considered harmful, they can be off-putting to some. That being said, most new mattress smells will dissipate within a few days if the mattress is left in a well-ventilated space.
Ease of Movement
Sleepers who suffer from mobility issues or who tend to change positions during the night might prefer a mattress that is easy to move on. Responsive mattresses usually perform well in this category because the materials regain their shape more quickly. This limits the "trapped in the bed" feeling sometimes associated with slow-responding and close-conforming materials, like memory foam. Firmer models also frequently score better on ease of movement since sleepers don't sink in as deeply.
Edge Support
A sturdy perimeter makes it easier to use the full surface of the mattress, so edge support is often a priority for couples, people who like to sleep on the edge of the bed, and those who frequently sit on the edge. Some mattresses have perimeter reinforcements crafted specifically to enhance edge support. This is most common in mattresses with coil cores. However, models without reinforced edges can still be supportive enough to work for most sleepers.
Saatva
Saatva Classic
Saatva HD
Saatva Latex Hybrid
Saatva Youth
Firmness

Soft (3), Medium Firm (6), Firm (8)

Firm (7)

Medium Firm (6)

Medium (5), Firm (7)

Durability

4

/5

4

/5

3

/5

3

/5
Motion Isolation

3

/5

2

/5

3

/5

3

/5
Sex

3

/5

4

/5

4

/5

/5
Sleeps Cool

4

/5

5

/5

4

/5

3

/5
Pressure Relief

4

/5

3

/5

3

/5

3

/5
Off-Gassing

5

/5

4

/5

4

/5

3

/5
Ease of Movement

4

/5

4

/5

4

/5

4

/5
Edge Support

4

/5

4

/5

4

/5

3

/5
Scroll L – R for more details
Purple
Purple Mattress
Purple Hybrid
Purple Hybrid Premier
Firmness

Medium Firm (6)

Medium Firm (6)

Medium (5), Medium Firm (6)

Durability

3

/5

3

/5

4

/5
Motion Isolation

4

/5

4

/5

4

/5
Sex

4

/5

4

/5

4

/5
Sleeps Cool

5

/5

5

/5

5

/5
Pressure Relief

4

/5

3

/5

4

/5
Off-Gassing

3

/5

4

/5

3

/5
Ease of Movement

3

/5

5

/5

4

/5
Edge Support

3

/5

4

/5

3

/5
Scroll L – R for more details
Prices and Sizing
Mattress prices start at just a few hundred dollars and can easily climb upwards of $3,000. To customers, the massive variation in prices may seem confusing. However, mattress prices are based primarily on how much it costs manufacturers to produce their models.
The cost of labor is one key factor. Mattresses produced in the United States and/or ones that use American-made materials often cost more than imported models.
A mattress' materials may be just as influential in determining its price-point. High-quality and technologically-advanced materials usually cost the manufacturers more to use, so customers can also expect to pay more. That investment could pay off, since high-quality materials tend to be more durable and technologically-advanced components often improve a mattress' performance.
Saatva
| | | | | |
| --- | --- | --- | --- | --- |
| | Saatva Classic | Saatva HD | Saatva Latex Hybrid | Saatva Youth |
| Twin | $995 | $1,795 | $1,295 | $749 |
| Twin XL | $1,355 | $1,995 | $1,495 | $849 |
| Full | $1,895 | $2,595 | $1,995 | $999 |
| Queen | $1,995 | $3,195 | $2,195 | – |
| King | $2,445 | $3,695 | $2,595 | – |
| California King | $2,445 | $3,695 | $2,595 | – |
| Split King | $2,710 | $3,990 | $2,990 | – |
| Split California King | $2,710 | – | – | – |
Scroll L – R for more details
Purple
| | | | |
| --- | --- | --- | --- |
| | Purple Mattress | Purple Hybrid | Purple Hybrid Premier |
| Twin | $799 | – | N/A |
| Twin XL | $999 | $1,899 | $2,499 or $3,199 |
| Full | $1,199 | $2,149 | $2,699 or $3,499 |
| Queen | $1,399 | $2,399 | $3,599 or $3,799 |
| King | $1,799 | $2,899 | $3,599 or $4,399 |
| California King | $1,799 | $2,899 | $3,599 or $4,399 |
| Split King | $1,998 | $3,798 | $4,998 or $6,398 |
Scroll L – R for more details
Saatva and Purple mattresses come in at a similar price-point. The Saatva Youth is Saatva's most affordably priced mattress, while the Purple Mattress comes in around the same price. However, the Purple has more size options, so it may appeal to customers looking for a budget-friendly model in queen, king, or California king sizes.
For innerspring and hybrid models geared toward adults, the Saatva Classic carries the lowest price-point between either brand. The Purple Hybrid and Saatva Latex Hybrid have price-points that are on par with the average hybrid model, making them solid mid-range picks. The Saatva HD and Purple Hybrid Premier models are priced above-average compared to other hybrid models.
Trials, Warranty, and Delivery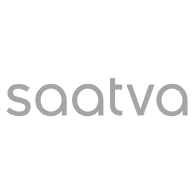 Sleep Trial & Returns
365 Nights
($99 Return Fee)
Warranty
Lifetime, Limited
Shipping
Free White Glove delivery to contiguous U.S.
Sleep Trial & Returns
100 nights
(21-night requirement)
Warranty
10 Year, Limited
Shipping
Free to contiguous U.S.
Shipping
Saatva
Saatva mattresses come with free White Glove delivery within the contiguous United States. The company typically produces each mattress after the order is placed. Delivery times vary based on the customer's location, but most customers can expect it to take 1 to 2 weeks.
The delivery team will schedule a 4-hour delivery window once your mattress is produced, inspected, and ready to go out. On delivery day, the team will bring in the new mattress, set it up, remove the packaging materials, and take away the old mattress.
While Saatva does not currently ship to Alaska or Hawaii, the company may be able to arrange mattress delivery through a freight forwarder.
Saatva mattresses are sold through the Saatva website. Customers can also try Saatva mattresses at the Saatva Viewing Room in New York City.
Purple
Purple mattresses ship free within the contiguous United States. The Purple Mattress also ships to Canada, though other models do not at this time. Only models that weigh under 150 pounds can ship to Alaska and Hawaii, and shipping fees apply. Mattresses typically leave the Purple warehouse 3 to 5 business days after the order is placed and generally arrive 3 to 5 business days later.
The Purple and the Purple Hybrid are vacuum-sealed, rolled, packaged in a plastic tube, and delivered to your door via FedEx. Handles on the tube make it easier for the customer to move their mattress into their house.
Within the contiguous United States, the Purple Hybrid Premier comes with free White Glove delivery. White Glove delivery may also be available for other mattress models for an additional fee. This service includes delivery and setup of the new mattress and removal of the old mattress (unless it is unsanitary). White Glove delivery may take a few weeks.
Purple mattresses are available through the Purple website. Customers can also try Purple mattresses in person at select mattress and furniture stores across the United States.
Sleep Trial
Saatva
Saatva mattresses come with a 365-night in-home trial. If the customer decides at any time during the trial that their mattress isn't right for them, they can return the mattress for a refund of the purchase price less a $99 transportation fee. Saatva will arrange for the mattress to be removed from the customer's home.
Customers can also exchange their Saatva mattresses for different models or firmness options for a $99 transportation fee. The new mattress is also eligible for a 365-night sleep trial.
Returned mattresses are typically donated.
Purple
A 100-night sleep trial comes with each Purple mattress purchased directly from the company. This trial includes a 21-night required break-in period. To be eligible for a return, the mattress must be clean and undamaged. Customers can receive a full refund of the purchase price for mattresses returned during the eligible window. Purple will pick up the mattress at no charge.
Customers can also exchange their Purple mattresses. The remainder of the initial 100-night trial period or a 30-night trial (whichever is longer) will apply to the replacement mattress.
Mattresses purchased from stores may have different trial and return policies.
Warranty
A warranty is a policy that protects customers against qualifying defects. Each policy is different, but most mattress companies include at least some warranty coverage free of charge when you purchase a mattress.
Because policies vary in their terms and conditions, we recommend that every mattress shopper looks over the warranty policy before placing their purchase. The length of the warranty, the covered defects, the remedies for warranty claims, and the customer's rights and responsibilities may be particularly important to familiarize yourself with since they may come into play if your mattress is defective.
Saatva
All Saatva mattresses come with lifetime warranties that cover defects in materials and workmanship. The Saatva Classic, Saatva Latex Hybrid, and Saatva Youth warranties cover body impressions of 1 inch or deeper, and the Saatva HD warranty covers impressions of 1.5 inches or deeper.
For the first two years of the warranty period, Saatva will replace mattresses with qualifying defects at no charge to the customer. For the remainder of the warranty, Saatva will repair and re-cover mattresses it deems defective and the customer pays a $149 transportation fee.
Saatva also offers a "Fairness Replacement Option" for defective mattresses. Customers can keep their original mattress and get a new one at a prorated cost based on how long they've had their mattress. Transportation charges apply.
The warranty is valid for the original purchaser when the mattress is used on a proper foundation and free from abuse and misuse. Additional terms and conditions apply.
Purple
Purple mattresses purchased directly through an authorized seller come with a 10-year limited warranty for the original mattress owner with normal in-home use. The mattress cover is also warranted against defects for 2 years.
The warranty covers indentations over 1 inch and cracking or splitting. If Purple determines that a mattress has qualifying defects, it will repair or replace it. Transportation, handling, and inspection charges may apply.
To be eligible for the warranty, the owner must follow care and use instructions and use a proper foundation. The mattress should also be free of tears, stains, burns, and other signs of abuse or misuse. Additional terms and conditions apply.
Still have questions?
Our product experts have extensive experience testing just about every sleep product on the market. Send an email to [email protected] or call us at (877) 672-8966 with your questions and we'll help you find exactly what you're looking for.
Other Articles of Interest