Puffy vs. Layla Mattress Comparison
Methodology
We personally test every mattress featured in our reviews and guides to provide accurate, data-driven recommendations.
Learn More
Up-to-Date
Recently, Layla made some changes to the cover materials in the memory foam and hybrid models. We've updated this comparison to reflect those changes.
We may earn a commission through products purchased using links on this page. Products or services advertised on this page may be offered by an entity that is affiliated with us. Learn more about our process here.
Puffy and Layla are mattress companies based in the U.S. that sell products directly to consumers. In addition to bases, sheets, pillows, and other accessories, both companies produce multiple mattress models. Puffy offers three foam mattresses and two hybrid options, and Layla sells a foam model and a hybrid.
The Puffy Mattress, the Puffy Lux Hybrid, and the Puffy Royal Hybrid feature thick foam comfort layers. The flagship Puffy Mattress is an all-foam model, whereas the Lux Hybrid and Royal Hybrid have pocketed coils in their support core. Layla produces its flagship all-foam Layla Mattress and the Layla Hybrid, which uses a pocketed coil core.
While Puffy offers a slightly wider selection, the Layla models have flippable designs with two firmness options built-in to accommodate changing preferences. Both brands enjoy strong reputations, and each model has distinct potential advantages. Ultimately, the best choice is likely to depend on an individual's needs and preferences.
We'll provide a detailed review of the mattress models by Puffy and Layla, including comparing their materials, performance ratings, prices, warranty and shipping terms, and other factors that are important to those who are trying to select the right mattress for them.
Quick Look
We've worked hard to show you which mattresses are the best fit for you. Check out our full mattress guides listed below!
Medium Soft (4), Reversible: Medium Soft (4), Firm (7)
Gel-infused memory foam engineered for temperature control

Stain-resistant cover

Lifetime limited warranty
Copper-infused memory foam designed to minimize heat retention

Reversible design with two firmness options

Zoning provides targeted support and softness
101 Nights
Lifetime, Limited
120 nights
Lifetime, Limited
Sizing Options
Mattress size is an important consideration. Shoppers on a budget may opt for smaller sizes to cut costs. However, this might sacrifice space and comfort, especially for those who sleep with a partner or pet. While larger mattresses give sleepers more room to spread out, they typically cost more and are harder to transport.
Sleepers also need to assess the pros and cons related to mattress weight. If a mattress is heavier, the frame needs to be sturdy enough to support it. Weight can affect the ease or difficulty of moving the bed.
Consumers should also consider the height of the mattress. Heavier individuals often prefer thicker models that won't bottom out under their weight. Some individuals also find high-profile mattresses easier to get into and out of, though others prefer a lower profile. Shoppers should keep in mind that high-profile models typically require deep pocket sheets.
All of the models by both brands come in the six standard mattress sizes. Puffy also offers a split king.
While Puffy and Layla produce a 10-inch and 10.5-inch model, respectively, that most standard sheets will accommodate, their other mattresses vary slightly in height. The Puffy Lux Hybrid, the Puffy Royal Hybrid, and the Layla Hybrid can all be classified as high-profile models; the Puffy Royal Hybrid is the thickest model by either brand.
Models by the two brands fall within a similar weight range, but the Puffy Mattress is the lightest option and the Layla Hybrid is the heaviest. Lighter mattresses are usually easier to maneuver, while heavier models may feel more substantial.
Construction and Materials Comparison
The construction and design of a mattress affect its comfort level, durability, and support capabilities. Both Puffy and Layla offer hybrid and foam mattresses.
Hybrid mattresses usually contain at least two different materials intended to provide a balance of comfort and support. The comfort system typically consists of memory foam, polyfoam, and/or latex, while the core uses coils. This combination generally limits heat retention, adds bounce, enhances edge support, and accommodates most sleeping positions.
Foam mattresses do not contain coils, instead using polyfoam, memory foam, and/or latex for each layer. Most foam models conform to the body's curves to relieve pressure and absorb motion to limit disturbances when one partner moves.
Puffy
The Puffy lineup includes the Puffy Mattress, the Puffy Lux Hybrid, and the Puffy Royal Hybrid.
Puffy Mattress
The Puffy is a medium (5) all-foam mattress that consists of three layers of foam that combine to total 10 inches thick. The comfort layer contains 2 inches of gel-infused Cooling Cloud memory foam, and the transition layer uses 2 inches of Climate Comfort polyfoam. These materials are designed to cradle the body without absorbing too much heat. Finally, a 6-inch polyfoam support core is engineered to support spinal alignment without creating pressure points. A stain-resistant polyester cover encases the mattress.
Puffy Lux Hybrid
The Puffy Lux Hybrid is a medium (5) mattress that is 12 inches thick. A 1.5-inch Cooling Cloud comfort layer uses gel-infused memory foam engineered to regulate temperatures, and a second comfort layer consists of 1.5 inches of Dual Cloud polyfoam for deeper contouring. The transition layer is 2 inches of Climate Comfort polyfoam designed to limit sinkage and temperature fluctuations. The support core uses a 6-inch pocketed coil core with a 1-inch polyfoam base to add bounce, breathability, and support. The Puffy Lux Hybrid has a removable, stain-resistant polyester cover.
Puffy Royal Hybrid
The Puffy Royal is a 14-inch mattress with a medium (5) feel. This luxury model is constructed of five distinct layers. Two 1.5-inch layers of memory foam and a 2-inch layer of polyfoam act as the comfort system, conforming to the sleeper's body to ease pressure. The top layer is also infused with gel designed to wick away heat. A 2-inch Cloud Air Technology polyfoam transition layer adds zoned support for ergonomic comfort that relieves pressure while promoting spinal alignment. The support core contains a 6-inch pocketed coil core and a 1-inch polyfoam base. The mattress is wrapped in a stain-resistant polyester cover.
Layla
Layla offers the Layla Mattress and the Layla Hybrid.
Layla Mattress
The Layla Mattress is a reversible, all-foam model with a medium soft (4) side and a firm (7) side. Two layers make up the comfort system of the medium soft side. The top layer uses 3 inches of copper-infused memory foam. This material cradles the body to relieve pressure, and its copper infusion is intended to transfer heat away from the body and inhibit microbial growth. The second layer on the medium soft side is 2 inches of polyfoam that is zoned to support a neutral spine position. It also contains air channels to allow heat to escape.
A 1-inch layer of copper-infused memory foam acts as the comfort system for the firm side of the mattress. It adds cushioning with minimal hug for a more even, supportive feel.
Both sides of the mattress share a 4.5-inch polyfoam support core that enhances the durability while limiting motion transfer. A polyester-blend cover is engineered for enhanced temperature regulation.
Layla Hybrid
The Layla Hybrid is a flippable mattress with a medium soft (4) side and a firm (7) side. It contains five layers that total 13 inches thick. This model's hybrid construction balances the pressure-relieving contouring of foam and the bounce and edge support of pocketed coils.
Both sides start with a comfort layer of copper-infused memory foam designed to adjust to the shape of the body while limiting heat retention and microbial buildup. The medium soft side uses 2.5 inches of the material, and the firm side includes 1 inch. Next, each side contains a polyfoam transition layer that has channels for air circulation and zoning for targeted support. This layer measures 2 inches on the soft side and 1.5 on the firm side.
The core of the mattress is 6 inches of pocketed coils, which add bounce and airflow. A double row of narrower coils around the perimeter reinforces the edge. The Layla Hybrid's breathable polyester-blend cover has handles attached to make flipping the mattress easier.
Pricing Information
For many consumers, a mattress is a significant investment. Even those who aren't shopping on a strict budget typically prefer to get the best value for their money.
Mattress prices depend on factors like construction, quality of materials, and product features. Larger mattress sizes typically cost more because they use more materials. Additionally, mattress type is influential. Innerspring and all-foam models tend to be less expensive than latex, hybrid, and airbed models.
Policies related to shipping, returns, and warranty can also affect the overall price of the mattress. For example, White Glove delivery will usually make a bed more expensive.
Puffy
| | | | |
| --- | --- | --- | --- |
| | Puffy Mattress | Puffy Lux Hybrid | Puffy Royal Hybrid |
| Twin | $699 | $999 | $1,349 |
| Twin XL | $749 | $1,049 | $1,499 |
| Full | $899 | $1,299 | $2,149 |
| Queen | $1,049 | $1,499 | $2,399 |
| King | $1,249 | $1,699 | $2,699 |
| California King | $1,249 | $1,699 | $2,699 |
| Split King | $1,498 | $2,098 | $2,898 |
Scroll L – R for more details
$750 off mattresses and free luxury bundle ($600 worth of accessories – Puffy pillows, sheet set and protector) free with every mattress order – a total saving of $1,350.
Layla
| | | |
| --- | --- | --- |
| | Layla Memory Foam Mattress | Layla Hybrid |
| Twin | $749 | $1,299 |
| Twin XL | $849 | $1,399 |
| Full | $999 | $1,599 |
| Queen | $1,099 | $1,699 |
| King | $1,249 | $1,899 |
| California King | $1,249 | $1,899 |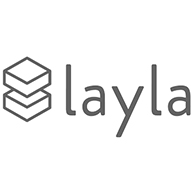 Get an extra $10 off the Layla Memory Foam mattress + 2 free memory foam pillows with code SLEEPY10
Puffy's all-foam mattress is close to the average price for similarly constructed models. As the most basic option, the Puffy Mattress is the most affordable. Puffy's hybrids have price-points that are on par with the average hybrid model, though the Royal Hybrid costs more.
The Layla Mattress' price-point also falls around average for an all-foam model, while the Layla Hybrid is slightly more affordable than many hybrid options on the market. Since both models are reversible with two firmness options, this may be an added value for customers who are unsure of their firmness preferences or whose needs may change over time.
Mattress Performance Ratings
A mattress' performance can add to or take away from the overall sleeping experience. When choosing among brands and models, consumers should learn about the key characteristics that can make a mattress more suitable for some sleepers versus others.
Durability
Quality materials and construction contribute to mattress durability. No matter the price-point, sleepers want their mattresses to last. Wear is a normal part of a mattress' lifecycle, but excessive sagging or deep indentations could cut it short. Most mattresses last 6 to 8 years depending on the materials, quality, weight of the sleeper, and typical wear and tear.
Motion Isolation
A partner's movements can disrupt another person's sleep. Motion isolation reduces movement transfer from one side of the bed to another, which can promote a more restful night for sleepers who wake up easily from vibrations. Memory foam usually excels in this area.
Sex
Materials that have more bounce and less sinkage are typically more conducive to sexual activity. Softer mattresses with a lot of hug can inhibit movement but provide more traction. An excessively firm surface may make it easier to move but can cause painful pressure points. Edge support can also be an important factor for couples since it impacts how much of the mattress is fully usable.
Temperature Neutrality
Most mattresses tend to be either temperature neutral or not because of their materials. Some people who sleep hot prefer a mattress that provides better airflow to prevent heat-related sleep interruptions. Materials like memory foam often retain heat, which might be uncomfortable for some hot sleepers. However, special adaptations, like technologically advanced materials, are frequently designed to combat heat retention.
Pressure Relief
People who wake up with aching joints and muscles might not be sleeping on a mattress that provides enough pressure relief and spinal support. During sleep, good posture and limited pressure points can help the body relax more fully. Materials that conform to a sleeper's contours often perform well in this area by redistributing a sleeper's weight while limiting sinkage. However, finding the optimal firmness for your sleep position and body type is critical to striking the right balance.
Off-gassing
New mattresses often release a smell when they first come out of their packaging. These odors usually come from volatile organic compounds (VOCs), which originate from the manufacturing process. Off-gassing is generally not harmful, and it should fade away within a few days. However, customers who are sensitive to smells may prefer to keep their new mattress in a separate room until the process is complete.
Ease of Movement
People who shift during the night might prefer a mattress that's easy to move on. Mattresses that conform closely to the body and respond slowly to changes in pressure often restrict movement and make getting up out of bed more difficult. Mattresses made with responsive materials, like coils and latex, usually excel in this area.
Edge Support
Some sleepers rely on a bed's edge to maintain stability and keep them from rolling off. Adequate edge support allows people to sit or sleep along the perimeter, which can be beneficial for those with mobility issues and anyone sleeping with a partner. Firmer mattresses, innerspring models, and hybrids often provide the best edge support.
Puffy
Puffy Mattress
Puffy Lux Hybrid
Puffy Royal Hybrid
Firmness

Medium (5)

Medium (5)

Medium (5)

Durability

3

/5

3

/5

3

/5
Motion Isolation

5

/5

4

/5

4

/5
Sex

2

/5

3

/5

3

/5
Sleeps Cool

2

/5

3

/5

3

/5
Pressure Relief

4

/5

4

/5

4

/5
Off-Gassing

3

/5

3

/5

3

/5
Ease of Movement

2

/5

3

/5

3

/5
Edge Support

3

/5

3

/5

3

/5
Scroll L – R for more details
Layla
Layla Memory Foam Mattress
Layla Hybrid
Firmness

Medium Soft (4), Firm (7)

Reversible: Medium Soft (4), Firm (7)

Durability

3

/5

4

/5
Motion Isolation

4

/5

4

/5
Sex

2

/5

3

/5
Sleeps Cool

3

/5

3

/5
Pressure Relief

4

/5

4

/5
Off-Gassing

3

/5

4

/5
Ease of Movement

2

/5

3

/5
Edge Support

2

/5

4

/5
Trials, Warranty, and Delivery
Sleep Trial & Returns
101 Nights
Warranty
Lifetime, Limited
Shipping
Free to all 50 states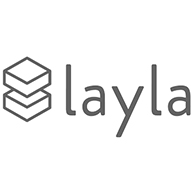 Sleep Trial & Returns
120 nights
Warranty
Lifetime, Limited
Shipping
Free to Contiguous U.S.
Shipping
Shipping is the process of getting the mattress from the retailer to the customer. Many companies provide free mattress-in-a-box shipping, which involves compressing the mattress in plastic and then boxing it for relatively easy transport and delivery. With this form of delivery, the customer moves it into their room of choice and sets it up.
Some companies offer White Glove delivery, which includes expert assembly, waste disposal, and often old mattress removal. The cost of this service is sometimes part of the overall mattress price, but more often it is available for an additional charge.
Puffy Shipping Policies
Puffy ships its mattresses free throughout all 50 states. Customers in Hawaii and Alaska pay for shipping. Puffy usually sends a mattress within 1 to 3 business days of the initial order using mattress in a box shipping. FedEx is typically responsible for delivery, and shipping times vary depending on the customer's location. Puffy does not offer White Glove delivery, so customers must unbox the mattress themselves and dispose of their old one.
Layla Shipping Policies
Layla uses FedEx Ground to ship their products free within the contiguous U.S. Shipping is also available to Alaska, Hawaii, and Canada, though charges may apply. Layla crafts each mattress to order, so production may take 3 to 10 business days. The mattress should arrive 2 to 5 days after shipment. Layla does not offer White Glove delivery.
Sleep Trial and Returns
Most mattress companies that sell their products online include a trial period to let customers decide if a bed is right for them. Within the trial period, unsatisfied mattress owners can request a return. Manufacturers often require a break-in period before the mattress is eligible for return so that customers have time to adjust before making their decisions. Some companies deduct a shipping or processing fee from the amount of the refund. Many ask that you donate the mattress and provide a receipt.
Puffy Sleep Trial and Return Policy
Puffy's mattresses come with a 101-night sleep trial that includes a mandatory 14-night break-in period. Puffy offers a full refund of the purchase price for returns during the eligible window. The company coordinates with customers to donate or recycle the unwanted mattress.
Layla Sleep Trial and Return Policy
Layla allows customers to try their new mattresses for up to 120 nights, including a 14-night break-in period. Returns are eligible for a full refund of the original purchase price, though shipping fees are non-refundable. The company partners with local charitable organizations to arrange for mattress donations.
Warranty
A warranty is a company's guarantee to replace or repair a defective product. This policy typically covers flaws related to materials and manufacturing but not normal wear or damage caused by the consumer.
Some warranties cover the life of the product, while most last for a finite number of years. The customer may be responsible for shipping, handling, and/or prorated charges associated with their warranty claim. What qualifies as a defect is defined by the terms of the policy. Usually, indentations over a certain depth and cracking foam qualify.
Puffy Mattress Warranty
Puffy provides a lifetime warranty on all of its mattresses. The warranty covers indentations over 1.5 inches and physical flaws in the cover provided the claim is initiated by the original owner, the mattress is used on a proper foundation, and the mattress is free of signs of abuse and misuse. Puffy will choose to either repair or replace a mattress if it determines there is a qualifying defect. If the latter occurs, the replacement mattress is also covered under the lifetime warranty.
Layla Mattress Warranty
The Layla Mattress has a lifetime limited warranty, while the Layla Hybrid has a 10-year limited warranty. Both cover indentations over 1 inch and splitting or cracking foam. To be eligible, the claimant must be the original purchaser and the bed must be in sanitary condition, free from abuse, and used on a proper foundation. Using the mattress for commercial purposes or leaving it in the box for more than 2 weeks can void the warranty. Layla will either repair or replace a mattress if it finds there is an eligible defect. Customers may incur a $50 shipping charge.
Still have questions?
Our product experts have extensive experience testing just about every sleep product on the market. Send an email to [email protected] or call us at (877) 672-8966 with your questions and we'll help you find exactly what you're looking for.
Other Articles of Interest