Layla Hybrid vs. Nest Bedding Sparrow Comparison
Methodology
We personally test every mattress featured in our reviews and guides to provide accurate, data-driven recommendations.
Learn More
Our product recommendations are updated weekly in cases of ratings changes, product releases, and new testing insights.
We may earn a commission through products purchased using links on this page. Products or services advertised on this page may be offered by an entity that is affiliated with us. Learn more about our process here.
The Layla Hybrid and the Nest Bedding Sparrow are two popular hybrid mattresses on the market, both of which accommodate a variety of sleeping positions, body types, and comfort preferences.
The Layla Hybrid has a flippable construction, with a medium soft and a firm side, offering sleepers two options in one. The Nest Bedding Sparrow – previously known as the Alexander Signature Hybrid – is produced in three firmness levels, including soft, medium, and firm. It is understandable that shoppers who have narrowed down their search to a hybrid mattress may be considering these two high-quality options, especially if they want to be able to choose from different firmness levels.
A hybrid mattress combines elements of two mattress types, specifically innerspring coils and a substantial comfort system made of layers of memory foam, polyfoam, or latex. As a result, hybrids typically provide a combination of pressure relief, motion isolation, strong support, and ease of movement. In this case, both the Layla Hybrid and Nest Bedding Sparrow have pocketed innerspring coils for support and comfort layers of foam. The coil layers help regulate temperature and the comfort layers play important roles in pressure relief and motion isolation.
Our side-by-side comparison of the Layla Hybrid and the Nest Bedding Sparrow will help shoppers decide between the two mattresses. We'll review the construction of each mattress layer by layer. We'll also take a close look at performance ratings and other important factors for shoppers like pricing and company policies. Our recommendations are based on extensive product research and feedback from verified customers.
Quick Look
We've worked hard to show you which mattresses are the best fit for you. Check out our full mattress guides listed below!
Reversible: Medium Soft (4), Firm (7)
Soft (3), Medium (5), Firm (7)
Reversible firmness design

Pressure-relieving memory foam

Copper-infused to help prevent the buildup of heat and bacteria
Three firmness options

Phase change material cover regulates temperature

Foam comfort system for pressure relief
120 nights
10 year, Limited
365 nights
Lifetime, Limited
Sizing and Weight Options
Most mattresses are produced in six standard sizes: twin, twin XL, full, queen, king, and California king. The size of the mattress indicates its length and width, both of which are important to consider when shopping for a mattress. Twin, twin XL, and full mattresses often suit individual sleepers best, while couples typically opt for queen, king, or California king sizes. Bedroom size and layout, including how much space is needed for additional furniture and walking around the bed, can also determine what mattress size is needed.
Shoppers should also consider the weight of a mattress. Though online companies often ship the mattress compressed in a box, which is easier to maneuver, the mattress may still be quite heavy. Most weigh at least 100 pounds in a queen size and require two people to lift or carry the bed. Those who move regularly may want to look for a lighter mattress.
Mattress height can determine how easy it is to get in and out of bed, especially when paired with a bed frame. Hybrid mattresses tend to have higher profiles than foam models, due to their coil support cores and thicker comfort systems. We'll break down the sizing for the Layla Hybrid and Nest Sparrow here.
Layla Hybrid
Nest Bedding Sparrow
Size Options
Twin, Twin XL, Full, Queen, King, California King, Split California King
The Nest Bedding Sparrow is offered in three firmness levels, six standard sizes, and split sizes, giving shoppers more options. That said, the Layla Hybrid offers two firmness levels in one mattress, so shoppers can change the firmness level of the mattress as needed.
The wide range of options available is meant to appeal to a variety of shoppers, from individuals to families. While most shoppers select a standard size, some couples may prefer a split king or split California king to accommodate differing needs and preferences. The Nest Sparrow is a better choice for these couples, as the king and California king options are both offered with an internal split, or split as separate mattresses. The internal split allows shoppers to select a different firmness level for each side of the same mattress.
Both the Nest Bedding Sparrow and the Layla Hybrid have high profiles, and shoppers should note that deep pocket fitted sheets may be needed. They are also comparable when it comes to mattress weight, but shoppers who need a lightweight mattress that is easy to move may find both options too heavy.
Construction and Materials Comparison
Common mattress types include latex, foam, innerspring, hybrid, and airbed models. The type of mattress, in addition to the quality of materials and construction, can impact the lifespan of the mattress. While certain materials like natural latex and high-density foam are especially durable, other materials like low-density foam may deteriorate more quickly.
Hybrid mattresses are often sought after for their durable construction. Steel coils add support to the mattress, and can be double or triple tempered for extra strength. The comfort layers used in a hybrid also affect the lifespan of the mattress. When we discuss mattress lifespan, it is with the understanding that most mattresses will last for six to eight years. This indicates how long the mattress will remain supportive for sleepers with a flat, even surface and consistent pressure relief.
When considering construction, shoppers should note what materials are used in addition to the complexity of construction. Both the Layla Hybrid and the Nest Sparrow have pocketed coils for support with comfort layers of foam. We'll break down each mattress, layer by layer, here.
Layla Hybrid
The Layla Hybrid has a reversible design, with a medium soft (4) side and a firm (7) side. To make it easier to flip the mattress, the cover has integrated vinyl handles. The polyester blend cover also has a tag to indicate which side is which, and a zipper for easy removal. Though the cover is removable, it should not be machine washed. Layla recommends professional cleaning as needed instead.
On the softer side of the Layla Hybrid, the comfort system is composed of 2.5 inches of copper-infused memory foam and 2 inches of Tri-Zone Airflow polyfoam. The soft memory foam cushions pressure points and reduces tension by contouring to the shape of the body. It also isolates motion to help prevent sleep disturbances for those who share the bed. The addition of copper helps this layer draw heat away from the body and can help prevent the buildup of bacteria and odors. The polyfoam layer has deep channels for added airflow and heat dissipation. The Tri-Zone Airflow polyfoam layer incorporates surface modification technology (SMT) for targeted support.
The firm side of the Layla Hybrid has 1 inch of copper-infused memory foam above 1.5 inches of Tri-Zone Airflow polyfoam. This results in a firmer feel for sleepers, while offering the same antibacterial and temperature-regulating properties of copper. While this side does not conform as closely, it still offers pressure relief and targeted support.
The support core of the Layla Hybrid is made of 6 inches of pocketed coils, with a reinforced perimeter for sturdy edge support on both sides of the mattress. The coils allow air to flow throughout the bed, helping to dissipate heat and keep hot sleepers comfortable.
Side sleepers and those who weigh less than 130 pounds will likely prefer the softer side, as it offers additional cushioning and contouring. Back and stomach sleepers, on the other hand, may find the firm side to be more comfortable. Since the Layla Hybrid has a two-in-one design, purchasers can try out both sides to determine which is best-suited for their sleeping positions, needs, and preferences.
Nest Bedding Sparrow
The Nest Bedding Sparrow is produced in three firmness levels: Plush, Medium, and Luxury Firm, which correspond to soft (3 out of 10), medium (5), and firm (7) feels, respectively. Shoppers who purchase a king or California king are offered an internal split firmness option, which is a dual-sided construction with a different firmness level on the left and right sides.
The quilted cover includes thermic phase change material to regulate temperature and help keep sleepers comfortable. Quilted with 0.4 inch of gel-infused memory foam, this pillow top helps draw heat away from the body while lightly cushioning pressure points.
The comfort system includes 3 inches of Energex foam, which ranges in density based on the model. The density of the foam comfort layer determines the firmness of the mattress, and shoppers can choose to exchange the layer for a different firmness within the Nest Bedding sleep trial.
The sustainable design incorporates a zipper in the cover, making it easy to change out the comfort layer during the trial or later on if needed. The goal is to reduce waste and prevent returns based on comfort preferences. Nest Bedding also recommends rotating or flipping the comfort layer every six months to promote even wear.
Beneath the Energex foam layer is 1 inch of SmartFlow support foam. This layer reinforces the comfort system and keeps sleepers from sinking into the pocketed coil support base. The foams used in the Sparrow are aired out in the factory prior to construction, which helps minimize off-gassing when the mattress is delivered.
The 6-inch support core of pocketed coils boosts the amount of edge support in the Sparrow. It also increases the overall durability of the mattress and helps to prevent motion transfer. A 1-inch base layer of support foam reinforces the coils.
With three firmness levels, there is an option for nearly every sleeping position and body type. We find the Plush option to be best for sleepers who weigh less than 130 pounds. The Medium option accommodates all side and back sleepers, in addition to stomach sleepers over 130 pounds. The Luxury Firm model is preferred by stomach, back, and side sleepers who weigh more than 130 pounds.
Average Customer Ratings
Shopping online often means buying a mattress before seeing it or trying it out in person. While a sleep trial lets purchasers try out the mattress in the comfort of their homes, shoppers will want to know what to expect before making such a big purchase.
Customer reviews help shoppers trust that they are purchasing a quality product. Ratings often include first-hand information on shipping and delivery, interactions with customer service, and how the mattress performs.
When reading reviews, shoppers should be aware that comfort is subjective. Those who have purchased the mattress may rate it lower based on personal preferences, so it is important to read the details of the review to determine how relevant that review is to you. For example, a lower-star rating may say the mattress is too firm for a side sleeper, but a stomach sleeper may feel completely differently. Some companies allow shoppers to sort through reviews by star rating or search by relevant keywords. Others may feature higher rated reviews while making lower ratings harder to find.
Both the Layla Hybrid and Nest Bedding Sparrow are highly rated by customers, and both companies have positive ratings for customer service.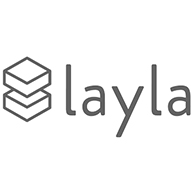 In-Depth Ratings
The following aspects and features are essential for shoppers to consider when purchasing a new mattress. These factors determine how much support and comfort a mattress will provide for sleepers of different needs and preferences.
Understanding the quality of materials and construction of a mattress gives shoppers insight into how the mattress will perform in terms of durability, pressure relief, and other important elements.
Since every shopper is unique, some factors may matter more to some than others. We'll break down what each category means, what to look for when mattress shopping, and how both the Layla Hybrid and Nest Sparrow are rated.
Durability
On average, the lifespan of a mattress is six to eight years. The durability of a mattress determines how long the mattress will remain supportive and resist deep impressions or sagging. Durability also contributes to a bed's long-term value, as a durable mattress will not need to be replaced as soon as one that is made with lower quality materials. Materials like low-density foam are often prone to splits, cracks, or sagging. High-density foam, natural latex, and steel coils often result in a longer lifespan for a mattress. Mattress usage also matters when considering durability. This is an important factor for shoppers planning to use the mattress nightly, but it may be less of a concern for shoppers looking for a bed for a guest room that will only be used occasionally.
Motion Isolation
Motion isolation indicates how well the mattress absorbs movements like changing sleeping positions or getting in and out of bed. Memory foam responds to pressure and comes back to shape slowly, which helps prevent motion from rippling across the bed. Buoyant or bouncy mattresses will be more likely to transfer movements, but some take measures, like individually wrapping coils in fabric, to prevent this. Motion isolation is often most important for couples, sleepers who share the bed with pets, or those who are easily disturbed by movements throughout the night. It is also something that combination sleepers who share the bed will want to consider in order to minimize sleep disturbances when changing sleeping positions.
Sex
In addition to promoting a restful night's sleep, many shoppers want to make sure the mattress they choose is conducive for sex. Bounce in a mattress can make it easier to change positions, so latex and hybrid mattresses are often highly rated in this category. Also important is edge support, as sturdy edges increase the usable surface area of the bed for intimate activity. Many qualities, like temperature regulation and support, also matter for both sleep and sex.
Temperature Neutrality
Mattresses regulate temperature by allowing air to flow around the body, and by dissipating heat with a well-ventilated construction. Hybrids have coils that increase airflow throughout the mattress. A bed's comfort layers also impact its temperature regulating capabilities, as materials that do not conform closely allow more air to circulate around the body. Comfort layers can also incorporate thermally conductive materials like copper, graphite, or gel to help draw heat away from the body. Temperature neutrality will be especially important for hot sleepers, those who live in warm climates, and couples.
Pressure Relief
The responsiveness of a mattress indicates how it reacts to pressure and distributes body weight. A mattress that contours to the shape of the body cushions areas where pressure is likely to build, especially in the hips and shoulders. Memory foam is known for responding proportionately to pressure and relieving tension throughout the body. Latex also gently contours for pressure relief. Shoppers should consider their preferred sleeping positions in addition to their comfort preferences when selecting a mattress type and firmness.
Off-gassing
Off-gassing refers to the release of volatile organic compounds (VOCs), which are a manufacturing byproduct especially common with foam mattresses. It is often amplified by mattress-in-a-box packaging, as the mattress cannot air out until it is unboxed by the customer. While off-gassing is not considered harmful, it can take a few days or longer to dissipate, and may be bothersome to those who are sensitive to odors. Mattresses that carry certifications like CertiPUR-US, Greenguard, and OEKO-TEX, are often low in VOCs and may have less off-gassing. Natural materials like latex and wool are also less likely to off-gas, though they may still have an initial odor.
Ease of Movement
How easy it is to change positions, move around on, or get in and out of bed is determined by the firmness and construction of the mattress. Soft and conforming mattresses can feel restrictive and inhibit movements as sleepers are more likely to sink in deeply. Coils add bounce to a mattress and latex is buoyant, so mattresses with these components tend to facilitate movement better than foam models. Firm mattresses prevent sleepers from sinking in, making it easier to move around as needed. Combination sleepers, couples, and those who experience difficulty getting in and out of bed tend to prefer beds that are easy to move around on.
Edge Support
Edge support measures how sturdy the perimeter of the mattress is. The edges of a mattress can be boosted with a reinforced coil perimeter or firm foam encasement to keep you from sinking in when sleeping near or sitting on the edge of the bed. Foam mattresses often lack edge support, while latex and hybrid models tend to perform better in this category.
Layla Hybrid
Layla Hybrid
Firmness

Reversible: Medium Soft (4), Firm (7)

Durability

4

/5
Motion Isolation

4

/5
Sex

3

/5
Sleeps Cool

3

/5
Pressure Relief

4

/5
Off-Gassing

4

/5
Ease of Movement

3

/5
Edge Support

4

/5
Nest Bedding Sparrow
Sparrow
Firmness

Soft (3), Medium (5), Firm (7)

Durability

4

/5
Motion Isolation

4

/5
Sex

2

/5
Sleeps Cool

2

/5
Pressure Relief

4

/5
Off-Gassing

3

/5
Ease of Movement

3

/5
Edge Support

2

/5
Prices and Sizing
Price points vary between mattress manufacturers and models and they can be affected by multiple factors. Often, the first indicator of price range will be the size of the mattress. Twin mattresses tend to be the most affordable option, while king and California king styles are the most expensive. A high profile mattress is likely to cost more than a low profile one.
The construction of the mattress is also a determining factor for price. A more complex construction with multiple layers can increase the price, while simpler mattresses with just a couple of layers are going to be more affordable. Where the mattress is made matters, as products manufactured in the United States are often pricier. Organic and sustainable certifications require eco-friendly manufacturing practices that can also add to the price.
It should be noted that it is rare for shoppers to pay full retail price, as brands offer seasonal and year-round discounts and promotions. We'll break down the pricing differences between the Layla Hybrid and Nest Sparrow here, with the current retail prices listed.
Layla Hybrid
| | |
| --- | --- |
| | Layla Hybrid |
| Twin | $1,299 |
| Twin XL | $1,399 |
| Full | $1,599 |
| Queen | $1,699 |
| King | $1,899 |
| California King | $1,899 |
Nest Bedding Sparrow
| | |
| --- | --- |
| | Sparrow |
| Twin | $1,149 |
| Twin XL | $1,249 |
| Full | $1,649 |
| Queen | $1,999 |
| King | $2,299 |
| California King | $2,299 |
| Split California King | $2,498 |
The Layla Hybrid is more expensive when comparing sizes side by side. It has a slightly more complex construction, with two firmness options built in. That said, the Layla Hybrid and Nest Sparrow are not dramatically different in price. Both are competitively priced for high-quality hybrids.
For shoppers who want to be able to try two firmness options in one, or sleepers whose needs may change over time, the Layla Hybrid is a good fit. That said, Nest Bedding offers comfort exchanges during the sleep trial, and the comfort layer can easily be swapped out to change the firmness of the Sparrow as needed.
The most expensive options are the split king and split California king sizes from Nest Bedding, as a split mattress is essentially two mattresses side by side. The added cost is often worth it for couples who have different preferences, including those with split adjustable bases.
Both companies offer seasonal discounts and sales, which discount the retail prices listed above.
Trials, Warranty, and Delivery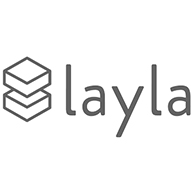 Sleep Trial & Returns
120 nights
Warranty
10 year, Limited
Shipping
Free to Contiguous U.S.
Sleep Trial & Returns
365 nights
Warranty
Lifetime, Limited
Shipping
Free to contiguous U.S.
Shipping
Standard shipping is usually free within the contiguous United States, with paid shipping available for shoppers in Alaska, Hawaii, and international destinations. The amount of time it takes for delivery depends on where the mattress is manufactured, whether or not it is made to order, and where the final shipping destination is.
Most online mattress companies opt to ship their mattresses using the mattress-in-a-box method, in which the mattress is compressed, vacuum-sealed in plastic, rolled, and shipped in a compact box. White Glove delivery is another option, in which a delivery team delivers and sets up the mattress. Some companies offer old mattress removal in addition to this service.
Layla Shipping Policies
The Layla Hybrid is made in the United States. Layla offers free shipping within the contiguous United States, and charges $125 for orders shipped to Alaska or Hawaii. Shipping to Canada is available for $225. White Glove delivery is not currently offered.
The Layla Hybrid is made to order, compressed, and shipped as a mattress-in-a-box. Orders are typically processed within 3 to 5 business days. Delivery time depends on the destination, but most orders are delivered within 3 to 5 business days once shipped.
Nest Bedding Shipping Policies
The Nest Bedding Sparrow is made to order in the United States. Nest offers free shipping within the contiguous United States, and additional charges apply for Alaska, Hawaii, and international destinations. White Glove delivery is available, but shoppers must call Nest customer service to make arrangements.
The Sparrow takes 1 to 3 days to build, and shoppers should expect to receive the mattress within 4 to 8 business days of placing an order. The mattress is shipped compressed in a box.
Returns
Online mattress companies often offer risk-free sleep trials with free returns. A sleep trial lets the purchaser try out the mattress in the comfort of home for a period of three months to a year, depending on the company. Some companies charge a return transportation or restocking fee, so shoppers should read the fine print. Returned mattresses are usually donated or recycled, with the mattress company helping to coordinate pick-up.
Layla Return Policy
Layla offers a 120-night sleep trial, which includes a two week minimum before a return can be initiated. Returns are free, but original shipping charges to Alaska, Hawaii, or Canada are non-refundable. In the event of a return, Layla coordinates pickup with local charities or non-profit organizations to donate the mattress. A full refund is issued once the mattress is donated.
Nest Bedding Return Policy
Nest Bedding offers a 365-night sleep trial with a 30-night break-in period. If the return of an unopened mattress is initiated prior to the 30-night break-in period, a 25% restocking fee applies. Purchasers can opt for a comfort exchange during the sleep trial instead of a return, which allows them to exchange just the comfort layer of the mattress. The company also offers a lifetime comfort guarantee, in which purchasers can buy a new Nest Bedding mattress for 30% off.
In the event of a return, Nest helps coordinate the donation, disposal, or pickup of the mattress and issues a full refund.
Warranties
A mattress warranty provides purchasers with a replacement or repairs for a defective mattress. Warranties typically cover defects in materials and manufacturing, but do not cover normal wear and tear or improper usage.
A warranty is offered to show that the company backs the quality of the product, while giving shoppers an idea of what to expect in terms of durability and lifespan for the mattress. Shoppers should consider the length of coverage, eligibility requirements, and any potential costs in the event of a warranty claim.
Layla Warranty
The Layla Hybrid is protected by a non-prorated 10-year warranty, which covers defects in materials and workmanship. The mattress must be used on a proper foundation in order to be eligible for coverage.
Covered defects include seams coming apart, impressions greater than 1 inch, and loss of shape greater than 1 inch. Layla will repair or replace the mattress or defective component. There is a potential shipping charge of $50 for warranty claims, which is evaluated on a case by case basis.
Nest Bedding Warranty
The Nest Bedding Sparrow comes with a limited lifetime warranty, which covers defects in materials and manufacturing. This includes indentations greater than 1 inch, flaws in the cover zipper, and physical flaws like tearing or unraveling in the stitching that is not the result of improper use. The warranty does not cover normal wear and tear or damage from improper use. In the event of a defect, Nest will repair or replace the mattress.
The Sparrow also qualifies for Nest Bedding's Lifetime Renewal Exchange program, which allows mattress owners to trade in the comfort layer of their mattress for a new layer – even after years of use. This can benefit those who come to find their Sparrow too soft or too firm down the road.
Still have questions?
Our product experts have extensive experience testing just about every sleep product on the market. Send an email to [email protected] or call us at (877) 672-8966 with your questions and we'll help you find exactly what you're looking for.
Other Articles of Interest