Casper vs. Saatva Mattress Comparison
Methodology
We personally test every mattress featured in our reviews and guides to provide accurate, data-driven recommendations.
Learn More
Our product recommendations are updated weekly in cases of ratings changes, product releases, and new testing insights.
We may earn a commission through products purchased using links on this page. Products or services advertised on this page may be offered by an entity that is affiliated with us. Learn more about our process here.
Even once you've narrowed down your mattress search to the Casper and Saatva mattresses, choosing between them can be difficult. Both companies are some of the most well-known direct-to-consumer mattress manufacturers, and both offer high-quality beds with broad appeal.
Saatva started in 2011 and helped create the current mattress marketplace, while Casper quickly gained in popularity since its launch in 2014. Though we will primarily be comparing their two flagship mattresses — the Casper Original and the Saatva Classic — both companies manufacture several models at a variety of price ranges.
In addition to their namesake mattress, Casper offers four other options: the Casper Hybrid, the Wave Hybrid, the Nova Hybrid, and the all-foam Element.
Saatva offers the flagship Saatva Classic, as well as the Saatva HD designed for people weighing more than 230 pounds, the Saatva Latex Hybrid, and the Saatva Youth reversible innerspring geared toward kids. Additionally, Saatva sells other mattresses under other brand names, including the Loom & Leaf memory foam mattress, Zenhaven reversible latex mattress, and the Solaire airbed. However, this comparison guide will focus on models that carry the Saatva name.
The Casper Original and Saatva Classic flagship models are both popular options, but they differ in many ways. With its all-foam construction and famously comfortable memory foam comfort layer, the Casper has a medium feel of about 5 out of 10. In comparison, the Saatva is available at two heights and three firmness levels — soft, medium firm, and firm. The Saatva also has a hybrid construction, with foam and pocketed coils in the comfort layers and a recycled steel Bonnell coil support core.
Both mattresses offer a comfortable night's sleep, but one is likely more suitable for your needs than the other. To help you discover which one is right for you, we'll walk you through everything you need to know before choosing between the Casper and the Saatva.
Quick Look
We've worked hard to show you which mattresses are the best fit for you. Check out our full mattress guides listed below!
Medium (5), Medium Firm (6)
Soft (3), Medium (5), Medium Firm (6), Firm (7), Firm (8)
Excellent pressure relief

Bolstered support from zoned transition layer

Blend of contour and bounce
Coil-on-coil design delivers bounce and pressure relief

Sleek euro-style pillow top adds plushness and comfort

Broad suitability
100 Nights (30-Night Requirement)
10 Year, Limited
365 Nights ($99 Return Fee)
Lifetime, Limited
Sizing and Weight Options
One of the most important choices to make when buying a new mattress is what size you prefer. While most manufacturers offer similar size ranges, the smallest and largest sizes are not always included.
Height and weight are also vital considerations before purchasing a bed. Taller beds tend to be easier to get in and out of, particularly for people with mobility concerns. Height can also be important for sleepers above 230 pounds, as thicker comfort layers help protect them from sinking into the firmer support core. Weight is less crucial but still something to consider, as very heavy mattresses can be difficult to move and may weigh more than your bed frame is rated for.
Comparing the two brands, Saatva comes out on top in terms of thickness and size options. The Saatva Classic is available in two different thickness measurements – 11.5 or 14.5 inches – as well as eight sizes including split king and split California king for couples with adjustable beds. The Saatva HD and Saatva Latex Hybrid are also available in a split king, but not the split California king.
The majority of customers are likely to be happy with the available options for both companies. Still, those in search of sizes like the split king and split California king are likely to prefer Saatva. (The Saatva Youth is an outlier, as its kid-friendly design extends to being only available in smaller sizes.)
In terms of weight, Saatva's line-up is also heavier than the Casper models. This is due to their construction, which uses both foam and steel coils. While unlikely to bother many people, those who plan on moving their mattress regularly may want to consider the impact of having a bed too heavy to lift on their own.
Construction and Materials Comparison
After putting both the Casper and the Saatva through a rigorous testing process, we've found that both mattresses offer excellent construction and high-quality materials. However, both do have varying designs and incorporate differing materials, making each more suitable than the other for some sleepers.
The primary difference between the two mattresses is that the Casper is an all-foam model, while the Saatva uses foam, pocketed coils, and an innerspring support core. Beyond that, their differing designs show different approaches to solving issues like temperature neutrality, edge support, and more.
In the sections below, we'll walk you through these differences and what they mean for you. In addition to explaining how each company's flagship mattresses are built, we'll also touch on some of the other mattresses they offer.
Casper
The Casper is an all-foam mattress that uses both poly and memory foam in its construction. As it is only available in a single height and firmness — 11 inches high and medium firmness — the construction does not vary as the Saatva's does.
The mattress does not have a pillow top, and instead has a soft and stretchy unzippable cover. Eco-conscious shoppers will appreciate that this cover is made from upcycled cotton and recycled polyester, in addition to polyester, rayon, and lycra. While the cover can be removed for cleaning, Casper suggests spot-cleaning to prevent shrinkage.
Casper is well-known for the superb pressure relief offered by its comfort system. Its first layer is 1.5 inches of polyfoam, followed by a 2-inch layer of zoned memory foam. Together, these two types of foam offer memory foam's targeted compression with some bounce and better ease of movement from the more responsive polyfoam.
The polyfoam also adds slightly more structure to the bed's overall design, allowing for better edge support and preventing most sleepers from sinking through to the firmer support core.
In its support core, the Casper uses a 7-inch layer of high-density polyfoam, which also reinforces the perimeter. This is a standard design among all-foam mattresses, as polyfoam is responsive enough to stabilize the bed and support sleepers. Polyfoam is also less expensive than the Saatva's combination of pocketed and Bonnell coils, though at the expense of some durability and support.
In addition to the all-foam Casper Original, customers can also choose the Casper Hybrid. This mattress shares essentially the same design as Casper's flagship model but with one key difference: its support core contains pocketed coils encased in high-density polyfoam. The coils add more bounce to the surface and provide added support for sleepers. That said, the Casper Hybrid's medium feel is quite comparable to the Casper Original's.
However, the Casper Original and Casper Hybrid are not the only mattresses this brand offers. Their lineup also includes a value-priced foam mattress called the Casper Element. Reflecting its lower price, the Element is 2 inches thinner and uses only ventilated polyfoam in its comfort layer.
In comparison, the Casper Nova Hybrid and Casper Wave Hybrid are pricier than both the Casper and the Element, thanks to their support cores of pocketed coils and a high-density polyfoam perimeter.
The two mattresses differ mostly in the design of their comfort systems: the Nova Hybrid uses the same ventilated polyfoam as the Element, while the Wave Hybrid features polyfoam, blended latex, and memory foam (all of which are ventilated for airflow). Both the Nova and the Wave hybrids feature ergonomically zoned transitional layers.
Saatva
The Saatva's six model options — three firmness ratings at two heights — make for a more complex design than the Casper.
Each firmness model shares the same construction in the comfort layers, though using softer or firmer foams depending on your chosen firmness level. The choice of heights translates through the Bonnell coil support core, which is four inches in the 11.5-inch model and seven inches in the 14.5-inch version.
The Saatva's comfort system begins before its comfort layers, as it features a Euro-style pillow top within its integrated, 100-percent organic cotton cover. In addition to a 0.75-inch layer of dacron fibers, the soft and medium-firm models use a 1.25-inch layer of softer polyfoam in the pillow top, while the firm model uses a 1.5-inch layer of firmer polyfoam.
As previously mentioned, each of the Saatva models share very similar comfort layers: thin layers of both polyfoam and memory foam, combined to make one inch of pressure-relieving foam. This is followed by the Saatva's most notable feature, which is a 4-inch layer of 14.5-gauge pocketed coils. These serve as a comfort layer and a transitional layer, simultaneously offering targeted, durable support while also preventing sleepers from sinking against the support core.
The support core in question is a Bonnell coil innerspring design, made using 13-gauge recycled steel coils. Due to the transitional pocketed coil layer, this support core avoids some of the drawbacks — such as poor performance in categories like motion isolation and pressure relief — while still providing impressive durability and above average edge support.
In addition to their other lines (the Zenhaven, Loom & Leaf, and Solaire), Saatva offers two variants on their Saatva Classic: the Saatva HD and Saatva Youth.
Designed for sleepers over 230 pounds, the Saatva HD is a 15.5-inch mattress with a firm feel and reliable support. This is achieved with a considerably different construction than the Saatva. The comfort system is 5 inches thick, consisting of ergonomically zoned, natural Talalay latex, memory foam, and polyfoam. For its support core, the Saatva HD uses six inches 12.5-gauge offset coils, high-density polyfoam perimeter support, and a 2-inch base of high-density polyfoam.
The Saatva Youth is a flippable mattress designed to grow with your child: the softer side is meant for children three to seven years old, and the second, firmer side is meant for ages eight through twelve. To achieve this, Saatva uses a central, dual-sided innerspring support core, with a comfort system of soft, ergonomically zoned polyfoam (for younger children) and supportive high-density polyfoam (for those approaching their teens).
Lastly, the Saatva Latex Hybrid is Saatva's newest mattress. This model is constructed with a comfort layer of ventilated Talalay latex over a pocketed coil support core. The latex layer conforms moderately to the body but this material won't provide the same "body-hugging" sensation as memory foam. The latex is also quite responsive, so owners will notice even more bounciness on the surface compared to the Saatva Classic. The Saatva Latex Hybrid also includes a cover made of organic cotton certified by the Global Organic Textile Standard.
In-Depth Ratings
As part of our testing process, we grade each mattress in eight separate categories. These cover a range of aspects and features that are important when buying a mattress, making it easier for sleepers to identify which mattress is most suitable for their needs.
While the Saatva and Casper both scored well overall, they each have unique benefits and drawbacks across these categories. To illustrate this, we've collected and compared the grades of each mattress, as well as similar models offered by their manufacturers.
Durability: All mattresses must be replaced eventually, but some have longer lifespans than others. While it is challenging to be precise about how durable a bed is, particularly if it's new to the market, it's possible to extrapolate based on customer experiences, the bed's materials, and the quality of its construction. A durable mattress will also resist problems that may not make a mattress unusable, but will certainly make sleeping on it less pleasant, such as sagging, broken coils, and lingering foam impressions.
Motion Isolation: This category is most important for people who sleep with someone else, as it measures how much the bed is disturbed when a sleeper gets into bed, changes position, or otherwise moves. Beds with poor motion isolation may cause you to wake up when your partner moves, while those with excellent performance in this category will dampen the movement and transfer very little motion.
Sex: A mattress's suitability for sex is based on a range of factors, including its bounce, edge support, ease of motion, and more. In general, beds that are very soft and pressure-relieving tend to perform worse here than those which are bouncier. However, softer foams do increase traction, which can be another important aspect in this category. Depending on your needs, this category may be more or less important when choosing a mattress.
Temperature Neutrality: Some mattresses trap more heat than others, causing sleepers to feel uncomfortably warm. Poor airflow can contribute to this, while also causing some people to feel clammy. In general, all-foam beds tend to retain more heat and have worse airflow than mattresses with a more open structure. To combat this, manufacturers use a variety of approaches, including ventilation, specialty foams, and even innovative materials. Beds that score well here feel warm when you want warmth, but cool and refreshing on hot nights.
Pressure Relief: Depending on your preferred sleep position, pressure points can develop in different areas of the body. Poor pressure relief can therefore cause next-day pain and stiffness, while otherwise making for an uncomfortable sleep experience. People with chronic pain, particularly back, neck, and shoulder pain, are often particularly in need of effective pressure relief. While many people associate the feel of memory foam with pressure relief, mattresses with a more resilient feel and firmer support can also perform well here.
Off-gassing: Just as new cars have their own distinctive scent, so too do mattresses. Like a new car smell, this odor will dissipate over time, usually within several days of being set up. The volatile compounds which cause it are mostly harmless, but many people do not want to sleep on their new bed until the smell is gone. A good score in this category means you won't have long to wait.
Ease of Movement: Some beds are easier to move on than others. In general, those you feel like you're sleeping 'in' tend to score lower here than those you feel as though you're sleeping 'on'. This is due to the surface conforming around the body, which can make changing positions or getting out of bed more difficult. Not everyone wants or needs a bed with a high score in this category, but it is an important component of a bed's suitability for sex and can be a major consideration for people with mobility concerns.
Edge Support: This category concerns how supportive a bed is around its perimeter. Mattresses with high performance here will allow you to sleep close to the edge without feeling unsupported, or as though you might roll off. They are also stable enough to sit on the edge of the bed without feeling it sag beneath you. Couples tend to prefer beds with good edge support, as it allows them to make full use of the bed surface and sleep wherever they're most comfortable.
Casper
Casper Original Mattress
Casper Original Hybrid
Casper Nova Hybrid
Casper Wave Hybrid
Casper Element
Firmness

Medium (5)

Medium (5)

Medium (5)

Medium (5)

Medium Firm (6)

Durability

3

/5

3

/5

4

/5

4

/5

2

/5
Motion Isolation

4

/5

4

/5

4

/5

4

/5

4

/5
Sex

3

/5

3

/5

3

/5

3

/5

3

/5
Sleeps Cool

3

/5

4

/5

3

/5

4

/5

3

/5
Pressure Relief

4

/5

4

/5

4

/5

4

/5

4

/5
Off-Gassing

3

/5

3

/5

3

/5

3

/5

2

/5
Ease of Movement

3

/5

4

/5

4

/5

4

/5

3

/5
Edge Support

3

/5

3

/5

3

/5

3

/5

3

/5
Scroll L – R for more details
Saatva
Saatva Classic
Saatva HD
Saatva Youth
Saatva Latex Hybrid
Firmness

Soft (3), Medium Firm (6), Firm (8)

Firm (7)

Medium (5), Firm (7)

Medium Firm (6)

Durability

4

/5

4

/5

3

/5

3

/5
Motion Isolation

3

/5

2

/5

3

/5

3

/5
Sex

3

/5

4

/5

/5

4

/5
Sleeps Cool

4

/5

5

/5

3

/5

4

/5
Pressure Relief

4

/5

3

/5

3

/5

3

/5
Off-Gassing

5

/5

4

/5

3

/5

4

/5
Ease of Movement

4

/5

4

/5

4

/5

4

/5
Edge Support

4

/5

4

/5

3

/5

4

/5
Scroll L – R for more details
Prices and Sizing
Pricing on mattresses can vary dramatically due to a wide number of factors. The first and most important is the bed's construction — while there are outliers, similarly constructed beds tend to share a similar price range. Synthetic foam and traditional innerspring beds tend to be on the lower end, while hybrids, latex beds, and adjustable air beds are at the higher end.
However, other factors are also in play. Luxury mattresses, which may feature everything from organic, all-natural materials to innovative technology, are naturally priced higher than more conventional beds. Quality of materials and construction also plays a part, though some budget-priced beds are still made with care using high-quality materials.
Price can also be affected by factors that have little to do with the bed itself. For example, companies that market extensively may pass that cost on to consumers, while companies with little marketing may be less popular but lower-priced.
Finally, price is almost always dependent on a mattress's size and height. This is, of course, in context: a king size mixed-foam mattress is likely to cost significantly less than a twin size adjustable air bed.
Casper
| | | | | | |
| --- | --- | --- | --- | --- | --- |
| | Casper Original Mattress | Casper Original Hybrid | Casper Nova Hybrid | Casper Wave Hybrid | Casper Element |
| Twin | $895 | $1,295 | $1,395 | $1,795 | $495 |
| Twin XL | $995 | $1,395 | $1,795 | $2,395 | $545 |
| Full | $1,195 | $1,595 | $2,145 | $2,745 | $645 |
| Queen | $1,295 | $1,695 | $2,295 | $2,895 | $695 |
| King | $1,695 | $2,095 | $2,895 | $3,495 | $895 |
| California King | $1,695 | $2,095 | $2,895 | $3,495 | $895 |
Scroll L – R for more details
Saatva
| | | | | |
| --- | --- | --- | --- | --- |
| | Saatva Classic | Saatva HD | Saatva Youth | Saatva Latex Hybrid |
| Twin | $995 | $1,795 | $749 | $1,295 |
| Twin XL | $1,355 | $1,995 | $849 | $1,495 |
| Full | $1,895 | $2,595 | $999 | $1,995 |
| Queen | $1,995 | $3,195 | – | $2,195 |
| King | $2,445 | $3,695 | – | $2,595 |
| California King | $2,445 | $3,695 | – | $2,595 |
| Split King | $2,710 | $3,990 | – | $2,990 |
| Split California King | $2,710 | – | – | – |
Scroll L – R for more details
As you can see from these tables, Saatva and Casper follow trends for mattress prices, with the innerspring hybrid Saatva costing more than the all-foam Casper. However, the Saatva is priced slightly below average for an innerspring hybrid (though average for an innerspring), while the Casper is at the high end of average for an all-foam bed.
The Saatva is significantly less expensive than the Casper Nova Hybrid and the Casper Wave Hybrid. However, as it is not a true hybrid (its pocketed coils are part of the comfort system rather than the support core), this is to be expected. The Saatva HD, on the other hand, has a higher price tag thanks to its natural Talalay latex and very thick profile. The Saatva Latex Hybrid's price-point is on par with the average hybrid model's. This mattress is a good mid-range compromise between the budget-friendly Saatva Classic and high-end Saatva HD.
For sleepers on a tight budget, the Casper Element offers much of the Casper Original's appeal at a lower price. However, that does translate into a thinner profile and a less robust design, which is a common tradeoff with budget-priced options.
The Saatva Youth is an outlier, given its unique appeal and limited sizes. However, when judged as a flippable mid-range innerspring, its price is about average.
Trials, Warranty, and Delivery
Sleep Trial & Returns
100 Nights
(30-Night Requirement)
Warranty
10 Year, Limited
Shipping
Free to Contiguous U.S. and Canadian Provinces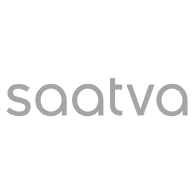 Sleep Trial & Returns
365 Nights
($99 Return Fee)
Warranty
Lifetime, Limited
Shipping
Free White Glove delivery to contiguous U.S.
Shipping
Casper ships its mattresses through the U.S. and Canada. It is free within the contiguous U.S. and most of Canada, though charges apply for shipment to Hawaii, Alaska, and the Canadian territories. Shipping is done through UPS Ground, and most customers receive their mattress within two to five days of their purchase. Same-day courier deliveries are available in New York City, Los Angeles, and San Francisco.
Saatva offers free shipping throughout the contiguous U.S. and parts of Canada. They allow customers to schedule a four-hour window in which to expect their delivery, with no cancellation fee before the day of the delivery. (An adult must be available at home for the delivery.) Depending on where you are located, you should expect to wait seven to eighteen days after purchasing to receive your new bed.
White Glove Delivery
The Casper ships compressed and rolled in a box, making it easier to carry through your house and to the bedroom. However, for people who would rather have someone else do the heavy lifting and set-up, White Glove delivery is offered by both Casper and Saatva. This option means that a team of people will bring your new mattress, set it up as you desire, and remove your previous mattress for disposal if needed.
Casper offers free White Glove delivery within the contiguous U.S. for king or California king size Wave Hybrid mattresses. This service is available for an added charge for other Wave Hybrid sizes and Casper models.
Sleep Trial & Returns
Most online mattress manufacturers offer sleep trials, which allow customers to actually get to know how a mattress works for them before deciding if they want to keep it. It usually takes up to a month for you to adjust to a new mattress, so these trials are invaluable.
Casper's sleep trial lasts for 100 nights. There is no initial break-in period, and customers can return their bed for a full refund, including any shipping fees but not including White Glove delivery fees, at any point during those 100 days. Returning your bed is free, with no further shipping costs: Casper arranges for couriers to pick up your mattress for disposal or donation. As Casper also sells through Amazon.com, the sleep trial is also available for those customers. Returns are unavailable after the end of the trial.
Saatva offers a 365-night sleep trial with no break-in period. Customers who choose to return their mattress during the trial are eligible for a full refund, minus a flat $99 transportation fee. One unique features of Saatva's trial is the ability to return the mattress for a change in size, firmness, or height — customers must only pay the difference (if any) and a $99 shipping fee. As with Casper, Saatva will send couriers to pick up your returned mattress for either disposal or donation. Returns are also unavailable after the end of the sleep trial.
Warranties
Mattress warranties provide reassurance in case of manufacturing flaws and defects, but rarely ever cover normal wear and tear, or damage caused by the owner. Most mattresses on the market have some kind of warranty, though the length of the warranty and its terms vary between manufacturers.
Casper and Saatva cover similar concerns with their warranties. Both cover foam impressions greater than one inch deep, as well as manufacturing flaws and defects. Similarly, both warranties are considered voided if you fail to give your bed an appropriate foundation, as well as if you sell or give away your mattress. However, their terms and the length of the warranty differ.
Casper offers a 10 year, non-prorated warranty. Should your mattress develop any of the covered problems within ten years of purchase, Casper will repair or replace your mattress. They will cover return shipping fees, but customers are responsible for the cost of shipping their mattress back home to them.
Saatva backs each mattress with a lifetime warranty. The company will repair or replace any defective mattress at no extra charge during the first two years of ownership. After that, owners pay a $149 transportation fee – but repairs and replacements are still free.
Saatva offers a second option for mattress owners: the 'Fairness Replacement Option.' Under this arrangement, Saatva will still repair and replace mattresses at no cost to the owner during the first two years. Beginning in the third year, owners must pay a certain percentage of their bed's original sticker price. The percentage depends on how much time has passed since the mattress was purchased, and will gradually increase from 40% to 80% over the remaining warranty coverage period. As part of the Fairness Replacement Option, owners can also keep their original mattress in addition to the replacement bed.
Still have questions?
Our product experts have extensive experience testing just about every sleep product on the market. Send an email to [email protected] or call us at (877) 672-8966 with your questions and we'll help you find exactly what you're looking for.
Other Articles of Interest