Shopping for a new mattress can be overwhelming. A mattress is an investment, and choosing the right mattress may have a long term impact on sleep health and comfort. However, with so many options available, it can be hard to know where to start.
We'll break down the factors that shoppers should consider when mattress shopping, including pricing, construction, type, size, and availability. We'll also go over the best ways to try out a mattress, and what to look for in warranties, sleep trials, and shipping policies.
Mattress Shopping Overview: How to Shop for a Mattress
When buying a new mattress, consider your own sleep needs as well as those of your sleeping partner, if applicable. It may help to frame your search according to some key criteria:
Price: Knowing your own budget and the average cost of the type of mattress you want can help you narrow down your search.
Buying In-Store vs. Online: Shopping for a mattress at a physical retailer allows you to try out the bed before you buy it, but purchasing from an online retailer provides a larger selection and may be more affordable.
Type: Memory foam, foam, innerspring, hybrid, latex, and other mattress types all offer unique features for different sleeper types.
Firmness: Mattresses are commonly rated on a firmness scale from 1 to 10. The firmness level you choose impacts the bed's contouring, motion isolation, support, and other factors.
Size: The ideal mattress size depends on the number of sleepers, room size, sleeper height, and preferred sleep position.
Sleeping Style: Certain mattress types may be more suitable depending if you primarily sleep on your back, side, stomach, or a combination of all positions.
Body Weight: Your body type impacts how you interact with the mattress and helps determine the most suitable firmness level and mattress style.
Trying It Out: Laying on a mattress in a store can give you an idea of the bed's feel, but sleep trials offered through online retailers give you more time to try out the mattress before committing to it.
Checking the Fine Print: It is important to understand the mattress company's policies regarding warranties, sleep trials, returns, and shipping.
We'll examine these topics more in-depth to help you find the best mattress for your needs.
What Not To Do When Buying a Mattress
Many mattress shoppers might assume that higher prices mean higher quality, or that softer mattresses are better for sleep. While there might be some truth to these assumptions, they are not always true. In our video below, our sleep expert goes over some common misconceptions you'll want to avoid when shopping around for a new mattress.
How Much to Spend on a Mattress
Mattress prices vary widely, starting at around $300 and reaching $4,000 or more. Standard innerspring or foam mattresses are generally priced between $250 and $1,000. Foam and hybrid mattresses made with better-quality materials between $1,000 and $1,500, while natural latex and high-end hybrid mattresses may set you back more than $2,000.
Complex designs, extra layers, proprietary materials, organic certifications, and advanced temperature regulation technology can all raise the price of a mattress. The bigger the bed, the higher the price-point, with twin mattresses generally priced lowest and king sizes priced highest.
Selling mattresses directly to consumers allows manufacturers to cut out the middleman and avoid the expenses of running a physical store. For this reason, it is often more affordable to purchase a mattress online rather than in a brick-and-mortar store.
Where to Buy a Mattress
When shopping for a new mattress, customers can choose to shop online or visit a brick-and-mortar store. Both options offer certain benefits and drawbacks.
For many shoppers, it may seem more natural to purchase a bed in-store and have the chance to try the mattress before paying for it. To help relieve the doubts of customers who worry about purchasing a mattress sight unseen, many direct-to-consumer mattress companies offer attractive shipping, sleep trial, and warranty policies.
Buying online versus in-store also affects pricing and selection. Shopping in a physical store may open up opportunities for verbal negotiation, but shopping online makes it easier to access a wider range of mattresses and take advantage of flash sales.
Buying a Mattress In-Store
Shopping in a mattress store offers shoppers the chance to touch the mattress and compare multiple models side by side. For shoppers who are unsure about what type of mattress they want, a salesperson may be able to help guide them in the right direction.
On the other hand, physical retailers often have a limited selection of products. Prices are more likely to be marked up, and it's less common for stores to offer sleep trial periods.
Advantages of Mattress Stores:
Experience the Mattress Firsthand: Mattress stores typically have showrooms where beds are set up for shoppers to try.
Personalized Advice: Getting one-on-one help from salespeople who are knowledgeable about sleep products may help shoppers make informed decisions.
Disadvantages of Mattress Stores:
Narrower Selection: At a mattress store, shoppers are restricted to the selection of mattresses they have on hand.
Stricter Company Policies: Physical retailers often have more limited return policies than online stores. If they do offer sleep trials, customers may need to pay a restocking fee.
Pricing: Because of their higher operational costs, mattress stores often mark up the prices of their products.
Delivery Costs: Mattresses purchased in a store are less likely to be compressed for delivery, so in some cases, customers may need to pay for setup, or transport the mattress themselves.
Buying a Mattress Online
The internet offers a wide variety of mattress options, with many models sold as a mattress in a box requiring minimal setup. Online shoppers can browse at any time and find pricing that more closely matches the manufacturing cost.
Direct-to-consumer mattress companies do not offer shoppers the chance to feel the mattress before completing the purchase, but they usually offer in-home sleep trials instead. Online shoppers also don't receive personalized help from a salesperson like they might in a physical retailer, though many shoppers prefer the comfort of shopping from their own home without feeling pressured.
Advantages of Online Mattress Retailers:
Large Selection: Unlike a physical showroom, mattress online shopping is not limited to what a store has in stock. Shoppers can visit multiple online retailers and look at as many mattresses as they want before they make a decision.
Unbiased Information: When shopping online, customers have more access to neutral informational sources and reviews, as opposed to trusting a mattress associate that may receive a commission for selling a mattress.
No Business Hours: The internet is always open, so customers don't have to schedule their shopping time around when a store is operational.
Cost-Effective: Low overhead costs for online companies tend to lead to lower mattress prices.
Friendlier Company Policies: Many online retailers offer free shipping and convenient return policies with sleep trials, which are usually at least 90 days long. If the mattress does not meet the customer's standards during the trial period, it can be returned for a refund.
Disadvantages of Online Mattress Retailers:
No Physical Contact: When a customer buys online, they don't get to physically touch the mattress until it arrives. A brief test run in a store is not an adequate way of gauging how a mattress performs, but nevertheless, not knowing how a mattress feels makes some shoppers hesitant to purchase online.
Limited Help: While many online stores offer customer service via email or chat, this isn't the same as talking to a salesperson face-to-face. Finding immediate assistance is easier at a brick-and-mortar store.
Too Many Options: A physical retailer can only carry so many mattresses, but the internet has an almost unlimited selection. With so many options, shoppers may feel overwhelmed.
How to Choose a Mattress
There are many considerations to keep in mind when choosing a mattress, including type, firmness, size, sleep style, body weight, and company policies.
The right mattress type and firmness level largely depend on your body type and preferred sleeping position. While every sleeper has their individual preferences, you can start to focus your search based on how each mattress type generally performs for your sleeping style. Trying out a mattress before or after purchasing it can also help you determine if it's a good fit.
Mattress size is usually a straightforward decision, based on your available space and who will be sleeping in the bed. Once you've chosen a mattress, you should take a look at the warranty, sleep trial, shipping, and other policies to avoid any surprise fees or requirements.
Find the Right Mattress Type
Mattresses are generally grouped into one of several categories depending on the primary materials used to construct them. The mattress type broadly determines its suitability for different sleeper groups, so it's important to understand the characteristics of each type.
The primary mattress types sold today include memory foam, foam, hybrid, innerspring, and latex. You may also notice other mattress types on the market, such as airbeds or waterbeds. These models are less common, but they offer distinctive features that may be attractive to some shoppers.
Memory Foam
Memory foam is a viscoelastic foam that has been engineered to have conforming properties. As this material excels at pressure relief, it is typically used in the comfort system. Memory foam also absorbs motion to reduce disturbances when sharing the bed with a partner.
A memory foam mattress is generally made with layers of memory foam resting atop a high-density polyfoam base. That said, memory foam can also be used in a hybrid construction with an innerspring coil support core.
Some sleepers find that the close contouring of a memory foam mattress makes it difficult to switch sleeping positions. Memory foam mattresses also have limited edge support and they tend to trap heat. Newer memory foam mattresses include various mechanisms designed to reduce heat retention, but they may still be less suitable for hot sleepers.
Foam
Foam mattresses contain comfort layers made of polyfoam, memory foam, cotton, or wool batting atop a high-density polyfoam support core.
Compared to memory foam, polyfoam tends to be more responsive and slightly more breathable. Sleepers may notice more bounce and firmer edge support than a memory foam mattress, though not to the same extent as a mattress with a coil support core.
The polyfoam support core helps isolate motion transfer and provides a quiet base for the bed. However, this type of mattress may not be supportive enough for sleepers who weigh more than 230 pounds.
Memory foam and polyfoam mattresses are widely available at affordable price-points. Shoppers can also find luxury options with more sophisticated features.
Hybrid
A hybrid mattress combines elements of other mattresses and is designed to offer a blend of responsiveness and contouring. Hybrids may include foam, latex, natural fibers, or microcoils in the comfort layers. These mattresses feature an innerspring support core, which is commonly made with pocketed coils.
The coils generally provide the needed support for sleepers over 230 pounds and contribute to edge support, breathability, and ease of motion. The comfort layers supply improved pressure relief and motion isolation compared to a traditional innerspring mattress.
The many configurations of hybrids on the market gives this mattress type appeal for almost any type of sleeper. Quality hybrid mattresses generally have a higher price-point due to their more complex design.
Innerspring
Innerspring mattresses are primarily formed by a steel coil support core. With a very thin or nonexistent comfort section, innerspring mattresses offer a bouncy sleep surface and strong edges. Airflow through the coils helps fight heat retention.
Innerspring mattresses provide sturdy support, but they tend to perform poorly at pressure relief and motion isolation. This mattress type may not be the best option for side sleepers, those who weigh less than 130 pounds, or individuals who sleep with a partner.
Innerspring mattresses are inexpensive, and they are still considered a staple in many brick-and-mortar mattress stores. They are not as commonly sold online, because they aren't as easy to compress for shipping.
Latex
Processed from the liquid of the rubber tree, natural latex is a highly durable and responsive material that can be used in the comfort layers or the support core of a mattress. Latex can also be made synthetically, though synthetic latex generally doesn't achieve the same level of comfort or durability.
Used in the support core, latex provides a firm base to prevent sleepers from sinking in too far. In the comfort layers, latex offers a durable and responsive sleep surface with average contouring. Because latex is bouncier than memory foam, it's a good alternative for sleepers who don't enjoy the tight hug of a memory foam mattress.
Latex is a naturally breathable open-cell material, and latex mattresses are often aerated with pincore holes for better temperature neutrality. However, latex mattresses may allow some motion transfer, and they may not provide strong edge support.
Since latex mattresses are often made with all-natural materials, they are popular with environmentally conscious shoppers. Latex mattresses tend to be costly, especially those made with natural latex, but they also tend to outlast other mattress types.
Other
Less common mattress types include airbed mattresses, made with air chambers in the support core, and waterbeds, made with water bladders.
Airbeds often feature adjustable firmness that can be controlled using a remote control or smartphone app that inflates or deflates the air chambers. These mattresses tend to command a higher price-point, but they make an attractive option for sleepers with changing firmness preferences.
Waterbeds offer decent pressure relief, and many models offer the option to control the water temperature. However, they have fallen out of favor as they are expensive and difficult to maintain.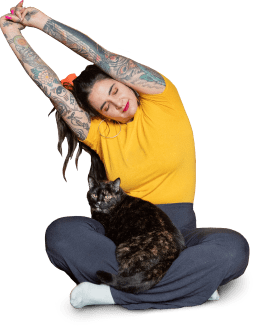 How Firm Should My Bed Be?
Mattress firmness refers to how hard or how soft your bed feels. It's usually described using a 10-point firmness scale, from extra soft (1) to extra firm (10). Factors like body weight, sleep position, and pressure points help determine a sleeper's ideal firmness level.
"Back and stomach sleepers may benefit from a firmer mattress, as extra support can feel more comfortable in these positions. Side sleepers may prefer a mattress that has softness. It's also important for side sleepers to find an option that ensures the head and neck are in alignment. Whatever is the most comfortable for you to sleep with is worth the investment."
– Sarah Silverman, Psy.D., a licensed psychologist and holistic sleep wellness consultant who treats patients in New York and Florida.
In general terms, softer mattresses are more suitable for those who require more pressure relief, and firmer mattresses are better for those who need more support. However, there are always exceptions based on a person's individual preferences.
Most sleepers prefer to have a balance of pressure relief and support. Accordingly, most manufacturers create mattresses that fall in the middle of the firmness scale, from medium (5) to medium firm (6)
Firmness Level
Feel
Description
Best For
1
Extra Soft
Extra soft mattresses have a plush feel that allows the sleeper's body to sink into the mattress

Side sleepers under 130 lbs.

2-3
Soft
A soft mattress hugs the body, relieving pressure points at the hips and shoulders.

Side sleepers under 130 lbs.

4
Medium Soft
This firmness level offers contouring and some sinkage, with more support than a soft or extra soft mattress.

Sleepers under 130 lbs.
Side sleepers under 230 lbs.

5
Medium
Mattresses with a medium firmness provide a balance between sleeping in and sleeping on the mattress.

Back and side sleepers between 130 lbs. and 230 lbs.

6
Medium Firm
Medium firm mattresses provide even support with minimal sink

Sleepers between 130 lbs. and 230 lbs.
Side sleepers over 230 lbs.

7-8
Firm
Firm mattresses are fairly solid, with very little contouring.

Side sleepers over 230 lbs.
Back and stomach sleepers over 130 lbs.

9-10
Extra Firm
On an extra firm mattress, most sleepers find themselves sleeping entirely on, as opposed to in, the mattress.

Back and stomach sleepers over 230 lbs.
What Size Mattress Do You Need?
Shoppers who already have a bed frame are likely looking for a mattress in the same size. However, if you're flexible, there are several factors to take into account when selecting a mattress size.
Generally, mattresses are made in six standard sizes: twin, twin XL, full, queen, king, and California king. The exact dimensions of a mattress may vary by 1 or 2 inches. Smaller mattresses like twin, twin XL, and full size are suitable for single sleepers, while larger mattresses like queen, king, and California king can accommodate couples.
If your bedroom is on the smaller side, it's a good idea to measure the space you have and choose a mattress that matches your area. Shoppers should know that larger mattresses come with a higher price-point.
Mattress Size
Dimensions (Width x Length)
Best For
Twin
38" x 75"

Children
Teenagers
Small adults

Twin XL
38" x 80"
Full/Double
54" x 75"

Adults
Couples with limited space

Queen
60" x 80"
King
76" x 80"

Those who need a lot of space when sleeping
Parents with children

California King
72" x 84"

Taller couples
Couples who share the bed with kids or a pet
Twin mattresses are usually favored by children and teens. Measuring 5 inches longer, twin XL mattresses may be more appropriate for growing teens or young adults. Full size beds leave more room to spread out while sleeping, and they are often used by single adults. They can also fit a couple if needed, though they aren't as roomy as a queen size bed.
The most popular mattress size is the queen size. This size is preferred by many couples because it is spacious enough to accommodate two people, but it doesn't take up too much space in the bedroom.
King beds are popular with sleepers who like to spread out when they sleep. These beds hold two adults, and can also accommodate the occasional child or pet. Taller couples may prefer the California king, which is slightly narrower but 4 inches longer. Couples with different firmness preferences can also opt for a split king or split California king mattress, with a different feel on either side.
When choosing a larger mattress, keep in mind that bed frames, bedding, and accessories such as mattress toppers will also be more expensive. Larger mattresses are also more difficult to move than smaller mattresses.
Sleeping Style, Body Weight, and the Right Bed for You
Your body weight and preferred sleeping position dictate the level of support and cushioning needed to accommodate the different parts of your body as they come in contact with the mattress. If you sleep with a partner, you should try to look for a mattress that accommodates both of your sleeping styles.
Sleeping Style
Side sleepers usually prefer medium soft (4) to medium firm (6) mattresses that provide contouring pressure relief at the hips and shoulders. For back sleepers, a medium firm (6) to firm (7) mattress supplies added support and cushioning to reduce pressure buildup in the lower back. Stomach sleepers tend to require firmer (7 to 8) mattresses that support the hips and help keep the spine on an even plane.
If you're a combination sleeper, consider selecting a mattress based on the position you adopt most often. Combination sleepers can also select a medium (5) to firm (7) option, since these firmness levels are in the middle of the scale. Bear in mind that a mattress that is too plush may allow excessive sinking, which can make it harder to switch sleeping positions.
Body Weight
Body weight also impacts a sleeper's mattress preference. Mattresses tend to feel subjectively firmer to sleepers weighing under 130 pounds, and subjectively softer to sleepers over 230 pounds. Accordingly, those who weigh under 130 pounds generally prefer a softer mattress, while sleepers over 230 pounds should seek out a firmer mattress.
Individuals who weigh more than 230 pounds should also ensure the mattress provides enough support. Hybrid and latex mattresses are generally the best option for these sleepers.
Trying Out a Mattress
It is difficult to know if a mattress will be the right fit unless you have a chance to try it out.
If you're mattress shopping at a physical store, you can sit or lay on the bed to get a feel for your comfort level. However, in general, it takes about a month for a sleeper to adjust to a new mattress. Foam mattresses also tend to soften over the first month, so sleeping on them for one night is not an accurate way to gauge their performance.
To work around these problems, most online retailers offer an at-home sleep trial.
Try Before You Buy
In a mattress showroom, shoppers can try mattresses of different firmness levels, sizes, and materials to gain an initial idea about the level of support and comfort. However, the downside of trying out a bed in a mattress store is that a shopper doesn't get to spend much time trying it out, so they have no way to gauge how the mattress will perform over time.
Trial Periods
Online mattress companies commonly offer sleep trials lasting at least 90 nights, and some offer a full year to test out the mattress. Often, companies require the shopper to use the bed during a mandatory break-in period before allowing returns. This ensures that the sleeper's body has had time to adjust to the bed.
For customers who decide to return the mattress within the trial period, companies may send a return team to pick it up or ask for proof of donation to a local charity. Companies generally provide a full refund or exchange, though the shopper may be responsible for paying return shipping costs or a handling fee.
Some retailers may offer add-ons to adjust firmness or other features before proceeding to initiate a return. Mattress manufacturers usually reject returns if the mattress is damaged or if it has been used without a proper foundation. It's wise to carefully read the return policy before buying the mattress.
Check the Fine Print
Your new mattress should come with a warranty that covers manufacturing and workmanship defects. Warranty lengths vary, but it's best to avoid mattresses that have a warranty of less than 10 years.
Generally, a mattress warranty covers flaws in construction such as broken coils, cracked foams, and premature sagging or permanent body indentations.
Although they are useful for protecting against faulty products, warranties generally don't cover damage caused by improper use or storage. Customers may be responsible for using an adequate foundation, protecting against stains with a mattress protector if needed, and regularly rotating the mattress to promote even wear and tear.
Shipping fees, trial periods, warranty policies, and payment plans can significantly raise the price of a mattress or affect the years of use you can get out of it. Before finalizing your purchase, make sure to check the fine print.
Get More Mattress Information
Other Articles of Interest