When you buy through our links, we may earn a commission. Products or services advertised on this page may be offered by an entity that is affiliated with us. Learn more.
A platform bed is a frame with a flat, even surface that eliminates the need for a box spring. Doubling as a bed frame and a built-in foundation, a platform bed is an affordable option for shoppers who don't want to purchase multiple structures.
Platform beds offer several potential perks for shoppers. Most designs are sleek, modern, and fit well with virtually any bedroom decor. They can also be more breathable than traditional box springs, particularly if they have a slatted or a metal grid platform. Some include under-bed storage, such as drawers.
However, price and quality vary. Some materials, like solid wood and metal, tend to last longer than those constructed with plastic or composite materials. The number of legs, the type of platform, and the construction of the joints and side rails also influence how well the bed performs for different types of sleepers. These beds also usually require assembly and often sit quite close to the ground.
We'll delve deeper into the construction, quality, and value of different platform beds to help you decide what's best for you.
Product Details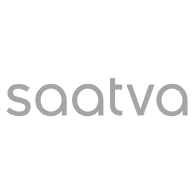 Individuals who prefer a bed with a headboard
Those who like the look of upholstered beds
Shoppers who want in-home setup
Free White Glove delivery
Three neutral colors with a plush velvet or linen headboard
365-night sleep trial
Sleep Foundation Special Offer
Buy more, save more. Get up to $600 off.
The Saatva Santorini is an upholstered platform bed encased in velvet or linen. The bed comes in three neutral colors that can complement nearly any bedroom decor.
Designed to resist twisting and warping, the bed is constructed with kiln-dried hardwood. Its slats are engineered with high-quality plywood for durability. The Saatva Santorini is crafted with strong mortise and tenon joinery that connects each piece of wood at a right angle.
The platform bed includes a fully upholstered headboard that allows you to place the Saatva Santorini anywhere in your bedroom. The edges of the headboard are plush and slightly rounded. With velvet upholstery, the Santorini is matte with a slight sheen that's designed to resist stains. The linen option is natural, durable, and subtly textured.
Three standard sizes are available: queen, king, and California king. It can be paired with Saatva's adjustable base, which allows you to elevate the head and feet.
Saatva includes a 365-night sleep trial with this platform bed. The company also offers free White Glove delivery within the contiguous United States, so customers do not have to set up their bed themselves. The Saatva Santorini comes with a lifetime warranty that covers defects in the materials and workmanship of the bed. However, issues with the upholstery fabric are not covered.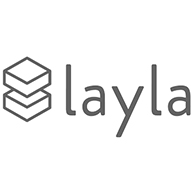 Those who own a mattress in any standard size
Sleepers who don't need a headboard to be comfortable
Value seekers
Durable hardwood frame upholstered in soft fabric for a clean, minimalist look
Weight capacity of up to 1,000 pounds
120-night trial period and 5-year warranty
Sleep Foundation Special Offer
Use this SleepFoundation.org link for the most current discount on Layla mattresses
The Layla Platform Bed is made from SPF, or spruce-pine-fir, an amalgam of three exceptionally strong hardwood varieties. Rubber wood legs and a tough upholstery fabric lengthen the lifespan of the frame. Setup is very straightforward and should only take you and your assembly partner a few minutes.
The bed is available in sizes that correspond with standard mattress dimensions, including twin and twin XL designs – both of which are somewhat rare for a bed frame. The frame weighs between 44 and 74 pounds depending on the size, making it fairly lightweight and easy to lift for two or three people. Meanwhile, a weight capacity of up to 1,000 pounds also ensures you'll be able to use any mattress with the frame, including latex hybrids, high-profile pillow-tops, and other mattress types known to be relatively heavy.
The platform bed cannot accommodate a headboard of any kind, so sleepers who need one to feel comfortable may need to shop elsewhere. An approachable price-point makes this frame a great option for shoppers on a budget. Layla ships free of charge within the contiguous U.S., and each purchase comes with a 120-night sleep trial and 5-year manufacturer's warranty.
Nectar Bed Frame with Headboard
People seeking a frame with a headboard
Shoppers who don't own box springs
Customers who want a bed frame that's easy to assemble
Upholstered sturdy metal construction
Tufted headboard has a plush feel and an elegant look
8 inches of underbed storage
Sleep Foundation Special Offer
33% off everything
The Nectar Platform Bed is an upholstered metal frame featuring a button-tufted headboard. This design makes the frame exceptionally sturdy without sacrificing comfort or style.
The frame includes a middle support beam made from metal. This prevents your mattress from sagging in the middle and causing indentations over time. Wooden slats in the center produce maximum support for your mattress, allowing you to use the frame without a box spring or foundation. The 8-inch height on the legs allows for underbed clearance, which may appeal to people who need extra storage space. The bed is available in two color options – gray and off-white – and you can choose between a twin, full, queen, king, or California king. The frame is easy to assemble and does not require any extra tools.
Nectar offers customers 50 nights to try out the frame in their homes. You may return the frame within this time for a full refund. The frame is also backed by a 3-year warranty. Shipping is free to the contiguous U.S.
Individuals who want lots of underbed storage
Sleepers looking for an exceptionally quiet frame
Shoppers who want a product that is easy to assemble
Felt-lined slats help keep the mattress in place
Cork-padded legs provide floor protection
Reclaimed wood base shows off natural grain
Sleep Foundation Special Offer
Use this SleepFoundation.org link for the most current discount on Thuma mattresses
Natural reclaimed wood and traditional Japanese joinery techniques set The Bed by Thuma apart from the crowd. Careful handcrafting and high-quality materials make this frame ultra-durable and practical, making it a great choice for shoppers who value both form and function.
Buyers can choose between two stains for the wood base and two colors for The Pillowboard, Thuma's proprietary foam headboard. The Pillowboard features a 100% polyester linen-weave cover, which is removable and can be washed separately. The wooden base is assembled using Japanese joinery techniques that don't rely on metal hardware.
Each wooden slat in this frame is lined with felt, and they are spaced evenly to promote airflow. Felt lining made from recycled plastic works to reduce noise and keep the mattress from shifting. With a 9-inch clearance, this frame offers sleepers plenty of underbed storage.
Thuma provides free shipping to customers in the contiguous United States, and The Bed will arrive in three separate boxes that are easier to carry into your home. Assembly generally takes one person around 10 to 15 minutes from start to finish. Each purchase includes a 100-night sleep trial and a lifetime warranty.
Silk & Snow Bed Frame with Storage
People seeking additional storage space for their bedroom
Those who enjoy beds with headboards
Shoppers who want an upholstered bed
Concealed drawer unit at base of the frame
Three color options
5-year warranty
Sleep Foundation Special Offer
Use this SleepFoundation.org link for the most current discount on Silk & Snow mattresses
If you're someone who relies on bed frames to eke out a bit of extra storage in your bedroom, the Silk & Snow Bed Frame with Storage should be right up your alley. This stylish frame offers ample storage for stowing sheets, blankets, or clothes.
The bed is constructed with a frame made of iron and engineered wood. The poplar wood slats measure 2.4 inches wide, conferring durability and sturdy support for your mattress. The frame comes with a headboard and is upholstered throughout in a polyester fabric. A storage drawer pulls out from the base of the bed on castor wheels. Unlike many competing bed frames with storage, the drawer on this model is concealed.
Shoppers can choose between three neutral colors for the upholstery – pebble, oatmeal, and granite, all of which should complement most color schemes. The frame is available in full, queen, and king sizes. The frame's platform sits 2.5 inches above the ground and the headboard measures 41.7 inches high.
Silk & Snow offers free shipping to the contiguous U.S. and all Canadian provinces. The frame comes with a 30-night trial as well as a 5-year warranty.
Individuals who want a platform bed that's easy to assemble
People looking for a bed made with wood from Forest Stewardship Council (FSC) certified locations
Those who like a minimal aesthetic
Assembly does not require tools
Minimal design coordinates in well with a variety of bedroom decor
High-quality wood for durability
Sleep Foundation Special Offer
20% off sitewide + 2 free Dream Pillows with mattress purchase
The Birch White Wood Frame's minimal aesthetic and ease of assembly make it an appealing option for shoppers who want a versatile platform bed.
Its plywood rails include a combination of Appalachian industrial veneer core hardwoods to enhance the frame's durability. The platform gets its strength from Southern yellow pine slats, which is a dense and durable type of softwood. Maple legs in each corner of the frame stabilize the bed. Water-based and UV finishes give the bed a raw look without adding formaldehyde or volatile organic compounds (VOCs).
Shoppers looking for an easy-to-assemble platform bed are likely to appreciate the frame's design. Putting together the bed requires no tools, making assembly simple. The bed's minimalist design is not compatible with a headboard. All standard mattress sizes are available, including twin XL and California king. The frame measures 13 inches in height, which is taller than many competing platform beds.
Birch offers a 100-night sleep trial on the White Wood Frame. It also comes with a 5-year limited warranty.
DreamCloud Millburn Bed Frame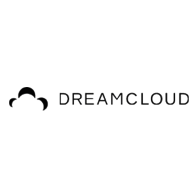 Customers seeking an exceptionally sturdy bed frame
Sleepers living in small apartments
People who prefer a minimal design
Sturdy all-metal construction
Powder coating prevents dents and nicks
14 inches of underbed clearance
Sleep Foundation Special Offer
Use this SleepFoundation.org link for the most current discount on DreamCloud mattresses
In terms of bed frame durability, many all-metal models we've tested tend to last longer. The DreamCloud Millburn Bed Frame is composed of 100% heavy-duty steel. A powder coating also extends the lifespan by protecting the frame from accidental nicks, making the bed a solid long-term investment.
A support bar in the center of the bed prevented heavier mattresses from sagging in the middle during our tests. The bed has 14 inches of underbed clearance, making it perfect if you live in a small apartment and need extra storage space. You can choose between black and white frames to match your bedroom decor. Setting up the bed frame was quick and easy for us, and it comes with all the tools you need for assembly.
Three standard sizes are available: full, queen, and king. DreamCloud offers free shipping to all customers living in the contiguous U.S. Although the frame doesn't come with a warranty, a 50-night sleep trial allows you to test it and return it for a full refund if you're unsatisfied.
Avocado Malibu Platform Bed Frame
Those who want to invest in a long-lasting bed frame
People who don't need under-bed storage
Eco-conscious individuals
Entire frame composed of sustainably harvested, FSC-certified hardwood
Available in two varieties, with or without a headboard
Ultra-durable and sturdy design
Sleep Foundation Special Offer
Use this SleepFoundation.org link for the most current discount on Avocado mattresses
Most platform beds are a cinch to set up, but our team found the Avocado Malibu Platform remarkably easy to assemble. All tools and hardware you'll need are included with your purchase, and the frame's product page features a helpful tutorial video if you encounter any issues. The Malibu Platform is also light and easy to move compared to other wooden frames we've tested — though we recommend lifting with a partner, as the bed still weighs 78 pounds in a queen size.
You can choose between two hardwood varieties, wood and maple. Both are exclusively constructed from sustainably harvested wood that has earned certification from the Forest Stewardship Council, so you can rest assured your new bed is eco-friendly. Avocado also offers an optional matching headboard measuring 41 or 46 inches tall. The frame sits rather low to the ground, leaving minimal under-bed space, but you can purchase leg extensions that raise the profile by 6 or 8 inches. These extensions are sold separately on Avocado's website.
Although the Malibu Platform's sticker price is somewhat high, the frame is exceptionally durable and should serve your needs for years to come. Standard ground shipping is free within the contiguous U.S. Avocado does not allow furniture returns, so all sales are final, but you'll receive a 10-year warranty with your purchase covering certain structural and material defects.
What Is a Platform Bed?
A platform bed is a bed frame with a flat surface that provides an even foundation for a mattress. Unlike traditional frames, platform beds can support a mattress without a box spring.
Most platform beds are constructed with wood or metal for strength and durability, but plastic and composite materials are also commonly used.
Platform beds are typically set low to the ground for stability. They can't sit flush against the ground, so most contain a minimum of four legs for support. Some platform beds also have a fifth leg in the center of the structure for extra reinforcement. Finding a platform bed with supportive components is essential for avoiding sagging in the center of your mattress.
Another element that can affect the foundation of the bed is the platform itself. Solid, slatted, latticed, and metal grid platforms all have pros and cons that can affect the lifespan of your bed. This is an especially notable factor to consider for your mattress, and warranties frequently require appropriate support.
All mattresses need ample support around the perimeter and the center to limit sagging, but this is particularly important with heavier models, like innerspring and latex options. A slatted platform may not be sturdy enough to provide long-term stability for some mattresses. Meanwhile, all-foam models tend to trap heat, so the breathability of a slatted platform can promote cooling airflow.
Platform beds are versatile in both support and style. Some high-rise options offer extra space between the floor and the platform, while others are constructed with built-in storage and drawers. Floating platform beds obscure their supportive legs to give the illusion that the platform is hovering above the floor.
Headboards and footboards are optional add-ons that can adjust the look of the bed. They also help prevent pillows and blankets from falling off. Some platform beds are compatible with headboards and/or footboards, while others are designed to be used without them.
Shoppers should take every element of a platform bed into account to determine which type best suits their needs and preferences.
Pros and Cons of Platform Beds
Pros
Cons

Platform beds are often more affordable than traditional beds because they don't need a box spring to support a mattress.
Many platform beds contain built-in storage, such as drawers, which can help save space in small apartments.
Most platform beds have contemporary designs that can complement modern homes.
Some platform beds allow more air circulation than box springs, which helps prevent mold growth and reduce heat retention.
Platform beds are constructed with a variety of materials to suit different preferences and aesthetics.
The low profile of most platform beds is less bulky than a bed frame with a box spring.

Since most platform beds sit low to the ground, there isn't much space left under the bed for storage.
The low profile of some platform beds can make getting out of bed difficult for individuals with mobility issues.
Platform beds with slats may not be sturdy enough to support heavy weight, while a solid platform can restrict airflow.
While platform beds come in many different designs, the majority are distinctly modern.
Assembly is generally required, though some manufacturers offer in-home setup.
Once assembled, platform beds can be difficult to move.
Heavy latex and innerspring mattresses aren't compatible with some slatted platform beds.
How to Choose a Platform Bed
Platform beds offer a flat, supportive foundation for sleepers who don't want to deal with the hassle of purchasing a bed frame and a box spring separately. Available in a broad range of styles and materials, these modern beds can suit nearly any shopper's needs.
However, not all platform beds are created equal. These beds vary widely in terms of construction, quality, price, and other factors, so it's helpful to compare different models before purchasing one.
What to Look For in a Platform Bed
Platform beds have many features that are likely to appeal to shoppers, but understanding your unique needs and preferences can help you choose one that fits your lifestyle and budget.
The quality of materials, size options, ease of assembly, and more can all affect the feel and performance of a platform bed. Different platform styles can also influence the lifespan of your bed as a whole.
Quality Materials
Platform beds are constructed with many different types of materials, including wood, metal, plastic, or a combination. The quality of materials is often just as important as the type. Low-quality materials can negatively impact the lifespan and noise level of a platform bed.
Style
While platform beds come in a variety of styles, most are minimalist. Few include intricate designs or fabrications, so they're best for shoppers who like contemporary styles. Platform beds also frequently have a low profile. Some include storage, such as drawers, which helps save space in small bedrooms. However, because they sit low to the ground, platform beds may not be ideal for individuals with mobility issues.
Price
Platform beds vary widely in price due to differences in materials, construction, and sizing. In general, a solid wood frame is more expensive than a metal or particle board bed. It's also highly durable, which may justify the higher cost for some shoppers. Other features that can influence the price of a platform bed include the quality of materials, number or type of legs, and platform construction. Certain add-ons, such as a headboard, also drive up the cost.
Ease of Assembly
Most platform beds require at-home assembly, but some are easier to set up than others. Shoppers should take note of the assembly instructions before purchasing a platform bed. Some brands include video instructions online to help you gauge the ease of setup. A heavy, solid wood frame may be more difficult to assemble than a platform bed constructed with lighter materials, like plastic.
Platform Style
The style of the platform is crucial for its durability and breathability. Most solid wood platforms are extremely durable, but they can limit airflow through your mattress. Individuals who sleep hot may feel cooler on top of a slatted, metal grid, or lattice platform. Slatted platforms, which are often included in wood beds, typically don't offer as much support as solid platforms.
Noise
The construction of the platform bed greatly influences its noise level. Noise is usually the result of friction between components, so beds with quality materials and construction should be virtually silent. Ample support, such as extra legs in the center of the platform, can also inhibit unwanted movement that could cause squeaking. Models with a solid base are also less likely to make noise than slatted platforms.
Size Options
Always check the dimensions of your mattress and the manufacturer's suggested support options before purchasing a platform bed. Most mattresses work well with platform beds, but some brands recommend pairing specific models with box springs. Because platform beds replace your box spring, also make sure that your mattress will be high enough for you without one.
Headboard
Some platform beds either include a headboard or have add-on options for an extra cost. Headboards can elevate both the style and price of a bed, particularly if they're tufted or made of solid wood. However, a headboard may add another step to the setup process.
Types of Platform Beds
The type of platform bed you choose influences the style, cost, and performance of the bed as a whole. Each option has potential pros and cons that may make it better suited for some sleepers. While there are many types of platform beds available, the most popular are wooden, metal, upholstered, solid, and slatted.
Wooden Platform Beds
Wood is one of the most popular materials used in platform beds. Quality solid wood options tend to be more expensive but also highly durable. Wooden platform beds are popular with those who want to invest in a long-lasting bed frame. However, the sturdy construction can add weight.
Different stains and types of wood can significantly affect the appearance of the bed, varying between classic, modern, minimalist, and rustic.
Metal Platform Beds
Metal platform beds may appeal to shoppers concerned with the setup process. Since these options are usually lighter than all-wood beds, many people find them easier to assemble. They typically contain metal or wood slats or a metal grid platform. The overall durability varies depending on the quality and the type of materials.
Upholstered Platform Beds
Upholstered frames can add cushioning, comfort, and color to platform beds. These beds are constructed with fabric around the frame. Most also contain additional padding underneath the fabric for extra plushness.
Many upholstered platform beds include headboards, which can make it more comfortable to sit up in bed and help prevent pillows from falling off if the bed isn't flush against the wall.
Upholstered beds come in a variety of materials, styles, and colors. They typically offer more design options than wooden or metal platform beds. However, they may also be more difficult to clean thoroughly.
Slatted vs. Solid Platform Bed Frames
Slatted and solid platforms are two of the most popular constructions for these types of beds. Each has advantages and disadvantages that shoppers should consider.
Slats are rows of individual planks across the bed frame that are designed to support the weight of the mattress. They can be used to construct the platform of wood, metal, and upholstered beds. Slatted platform beds promote airflow better than solid options. However, they're typically not as durable. Sleepers over 230 pounds and individuals with heavy latex or innerspring mattresses may find that they need more support.
Solid platforms are popular for their unmatched durability. Available in a variety of materials, these platforms are sturdy and can typically bear more weight than slatted platforms. They're also less likely to make noise. Without slats, though, air can't circulate through your mattress very well, so it may retain heat. While this type of platform is less common than slats, you can achieve a similar effect by using a bunkie board on a slatted model.
Frequently Asked Questions About Platform Beds
How much do platform beds cost?
Platform beds range in price from around $75 to over $1,000, but most cost between $200 and $500. The price varies depending on their materials and construction. Solid wood platform beds typically cost more than those constructed with simple metal frames. Other features that can drive up the cost are storage under the bed, headboards, and upholstered frames with extra padding.
Do you need a box spring with a platform bed frame?
A platform bed frame doesn't require a box spring to support a mattress. Those who don't want to pay extra for a separate box spring are likely to enjoy this feature. Keep in mind that platform beds usually have low profiles, so your mattress may rest lower to the ground than it does with a box spring.
Are platform beds comfortable?
Platform beds can provide comfort and support depending on the quality of their materials and construction. Lower-quality materials, like some types of plastic, are more likely to degrade. A bed designed without long-term durability and stability in mind can create an uneven foundation and jeopardize the lifespan of your mattress.

Another factor that can interfere with your bed's comfort is the platform's construction. Slatted platform beds are more breathable than solid foundations, but they may be more likely to deteriorate from heavy pressure. Meanwhile, solid frames are often more durable but tend to trap heat.
Are platform beds better than box springs?
Whether or not a platform bed is better than a box spring will depend on your personal preferences.

Shoppers often feel that a platform bed is more convenient than a box spring and bed frame since it requires just one purchase. However, most platform beds sit low to the ground. While their low profile can look stylish and modern, those who prefer a higher sleep surface may appreciate the extra lift of a
What is the difference between a platform bed and a foundation?
A foundation is a solid structure that provides support between the mattress and the bed frame, while a platform bed acts alone without the need for a separate foundation and frame.

Generally made out of wood, a foundation is meant to take the place of a box spring and offer greater support, allowing them to accommodate heavy mattresses. A foundation can help preserve the life of the mattress, but it may increase its firmness.

Platform beds include a built-in support system designed to replace a box spring. This may include a slatted, lattice, metal grid, or solid platform.
Still have questions?
Our product experts have extensive experience testing just about every sleep product on the market. Send an email to [email protected] or call us at (877) 672-8966 with your questions and we'll help you find exactly what you're looking for.
Thanks for the feedback - we're glad you found our work instructive!
If you're ready for more, sign up to receive our email newsletter!
Was this article helpful?
Thanks for the feedback - we're glad you found our work instructive!
Submitting your Answer...
Other Articles of Interest