Layla vs. Casper Mattress Comparison
Methodology
We personally test every mattress featured in our reviews and guides to provide accurate, data-driven recommendations.
Learn More
Our product recommendations are updated weekly in cases of ratings changes, product releases, and new testing insights.
We may earn a commission through products purchased using links on this page. Products or services advertised on this page may be offered by an entity that is affiliated with us. Learn more about our process here.
Layla and Casper are two of the most well-known names in the mattress industry. Casper launched in 2014 with the Casper Mattress, one of the first "mattress-in-a-box" options. Layla followed in 2016. Both companies offer all-foam and hybrid options at a variety of price-points and in different firmness options to meet the needs of a range of customers. They also both sell additional accessories and furniture, including bed frames, pillows, and bedding.
Although both Layla and Casper share some similarities, they are quite different in terms of construction. Layla's mattresses are unique in that they offer both soft and firm options in the same mattress. Both of the company's mattresses are designed to be flipped based on individual preference. The Layla also used copper-infused memory foam in all of its mattresses, which is engineered to improve cooling and support.
Casper mattresses use a variety of foam types, including memory foam for comfort and polyfoam for support. Casper uses perforated memory foam for airflow. Some models also include gel pockets to provide zoned support. Both Casper and Layla also offer hybrid mattress models as well, which replace the foam support with coils, giving them a more traditional innerspring feeling.
We'll provide an in-depth comparison of Layla and Casper mattresses in terms of their construction, comfort, performance, consumer experience, and other factors that could influence which one you might prefer. We'll also cover information about pricing, warranties, shipping, and return policies to help you make the right decision for great sleep.
Quick Look
We've worked hard to show you which mattresses are the best fit for you. Check out our full mattress guides listed below!
Medium Soft (4), Reversible: Medium Soft (4), Firm (7)
Medium (5), Medium Firm (6)
Flippable

Copper-infused memory foam for temperature regulation
Perforated foam for airflow

White Glove delivery available

Zoned layers for support
120 nights
Lifetime, Limited
100 Nights (30-Night Requirement)
10 Year, Limited
Sizing and Weight Options
Although queen mattresses are the most popular choice for most Americans, both Layla and Casper offer a full array of additional bed sizes, including twin, twin XL, full, king, and California king. The right size bed for you depends on your body size, sleep style, whether you sleep with a partner (or pets), and the available space in your bedroom.
The weight of the mattress is also important. Although you may not move your furniture regularly, an especially heavy mattress can make it more difficult to do so. Also keep in mind that unless you offer for in-home delivery and setup (which isn't always an option), you'll need to carry your compressed mattress from the doorstep to your bedroom.
In terms of mattress options, Casper offers one of the most extensive arrays, with multiple all-foam and hybrid options. Casper also offers more options in terms of medium firmness. On the other hand, Layla mattresses are flippable, with a firm side and a soft side, so multiple preferences can be met with a single mattress.
For many shoppers, the choice between the flagship Layla Mattress and the Casper Original will come down to price and firmness, as they are comparable on most criteria. Both accommodate a range of sleeping positions, though the firm side of the Layla Mattress is more suitable for stomach sleepers who weigh more than 230 pounds. Both mattresses offer a fair amount of body contouring and pressure relief. That said, the Layla may be a better fit if you want soft and firm options in the same mattress, whereas the Casper Original offers a medium feel.
Between the hybrid models, the Casper Original Hybrid, Wave Hybrid, and Nova Hybrid offer a bit more bounce and responsiveness than the Layla Hybrid. The Casper hybrid models also sleep slightly cooler than the Layla Hybrid, thanks to the breathable foam layers and airflow through the coils, although the Layla Hybrid's copper-infused foam is intended to help keep things cool. However, if you weigh more than 230 pounds, you may find the firm side of the Layla Hybrid to be more comfortable and supportive than Casper's softer hybrid models.
Construction and Materials Comparison
With any mattress, the materials used in construction influence everything from price to comfort. Memory foam mattresses are typically made with various types of foam, including memory foam and polyfoam in a variety of densities to provide structure and support. Hybrids include an added layer of coils for support. To be considered a true hybrid mattress, it must include at least 2 to 3 inches of foam over a pocketed coil support core.
What makes mattresses different from each other is the configuration of foam and/or coil layers, as well as the types of foam used. Some mattresses use foam that's been infused with copper or other materials designed to enhance cooling, for example, while others use open-cell or perforated foam. Some mattresses also use zoned construction to provide extra support where it's needed most.
Layla
The Layla mattress is designed to be flippable, with each side offering a different firmness level. The 10.5-inch mattress has multiple layers of foam on each side surrounding a 4.5-inch polyfoam support core. On the softer side, the mattress has two comfort layers: A 3-inch layer of copper gel-infused memory foam above a 2-inch zoned polyfoam transition layer with surface modification technology (SMT) for cooling. The firmer side eliminates the transition layer, and has only a 1-inch layer of memory foam atop the support core. The entire mattress is encased in a polyester-blend fabric infused with cooling gel.
The Layla Hybrid takes the same flippable concept, but replaces the polyfoam support core with a 6-inch layer of individually pocketed coil springs. On the soft side, the comfort layer is 2.5-inches of copper-infused open-cell visco memory foam, atop a 2-inch transition layer of open-cell polyfoam. On the firm side, the comfort layer is 1-inch of copper-infused open-cell visco foam and a 1.5-inch layer of transitional open-cell polyfoam. The cover is the same breathable poly-blend used on the Layla Memory Foam mattress.
Casper
The Casper Original Mattress is an 11-inch thick all-foam mattress constructed from three distinct foam layers. As with all Casper mattresses, the cover top is a blend of polyester, upcycled cotton, recycled polyester, rayon, and Lycra designed to help you sleep cool. The top layer is open-cell polyfoam engineered for cooling. The next layers are (in order) zoned memory foam and high-density polyfoam for support. The transitional memory foam layer is divided into three zones to ensure proper support and alignment in the lumbar region. Overall, the medium (5) rating provides a balance of support along with deep body cradling and pressure relief.
The biggest difference between the Casper Original and the Casper Original Hybrid is the addition of a layer of coils in the support layer. These add a bit more responsiveness and bounce, as well as a firmer edge and more airflow to keep the mattress cool.
Although the Casper Original has three layers of foam, the Casper Element only has two: a comfort layer of perforated polyfoam, and a support layer of polyfoam.
The Nova Hybrid is Casper's newest model. The bed's top layer consists of adaptive polyfoam, which contours much like memory foam but feels slightly more responsive. A second polyfoam comfort layer is divided into three firmness zones to support the midsection and hips while cradling the head, neck, shoulders, and legs. A transitional layer of contour-cut memory foam provides extra reinforcement and also promotes steady airflow.
The Nova Hybrid also includes a support core of pocketed coils encased in high-density polyfoam. The coils give the mattress some responsiveness, but overall this model is softer than the other Casper mattresses and offers a medium (5) feel. The Nova Hybrid measures 12 inches thick.
The Casper Wave Hybrid is Casper's most advanced model, a 13-inch thick mattress that combines foam layers with coil support. The mattress has multiple comfort layers: a 1-inch layer of responsive polyfoam, a 1.5 inch layer of latex, and a 1.5 inch layer of zoned memory foam. All of these layers are designed with ventilation holes to help maintain airflow and keep the mattress cool, while providing a medium (5) feel that contours to the shape of the body.
The Wave Hybrid has a 1.5-inch transition layer of high-resilience polyfoam, with supportive gel pods positioned in the lumbar zone to support the spine, lower back, and hips while still allowing the shoulders to be cradled without too much pressure. Six-inch pocketed coils surrounded by a 7-inch high-density polyfoam encasement comprise the support layer.
In-Depth Ratings
Although most people shop for a mattress based on how comfortable it feels, there's a lot more that goes into determining the right mattress for your needs. Everything from your preferred sleep position to whether you sleep hot or move around a lot can influence whether a particular bed is right for you or not. We rate mattresses on several key factors, scoring them on a scale of one to five on their performance.
Durability
A mattress's durability refers to how long it will perform with average use without excessive deterioration, such as compressed areas. On average, a mattress lasts about seven years before needing to be replaced.
Motion Isolation
Motion isolation refers to how well a mattress isolates motion when you or a sleeping partner changes position or gets in or out of bed. The firmer the mattress, the more likely that motion will transfer across the bed and cause sleep disruptions. Softer mattresses with deeper comfort layers tend to absorb motion more effectively.
Sex
Sleep isn't the only pupose of a bed. The sex rating refers to the mattress's suitability for sex as determined by its responsiveness and bounce. Softer mattresses that sink deeply may not be ideal for some couples.
Temperature Neutrality
Temperature neutrality is an assessment of the bed's tendency to trap heat or remain cool. When the bed retains too much heat, it can cause sleep disruptions and discomfort.
Pressure Relief
This rating refers to how well a mattress conforms to your body and supports proper alignment of the spine so pressure spots don't form. Depending on your sleep position, a mattress that doesn't offer enough pressure relief might lead to pressure, discomfort, and pain in the shoulders, hips, or other spots that don;t sink into the mattress. Pressure relief is largely determined by the cover and topmost layers of the mattress, also known as the comfort layer. In general, mattresses with thick comfort layers, like memory foam or latex, offer more pressure relief than innerspring mattresses.
Off-gassing
Many mattresses release volatile organic compounds (VOCs), or chemicals used in their manufacture, when they are brand new. Known as off-gassing,this is especially common with compressed mattresses. These VOCs may have an odor that can be unpleasant or irritating to some. The rating refers to a particular mattress' odor, as well as how quickly it dissipates.
Ease of Movement
The rating for ease of movement evaluates how easy it is to get in and out of bed, as well as how easy it is to roll over or change position. Softer beds with thick comfort layers that conform to your body create a sensation of sinking to the mattress, rather than sleeping on top, which can make it more challenging to move around.
Edge Support
Sitting on the edge of the bed causes sinkage in every mattress, but how much depends on the edge support built into the bed. When a mattress rates high for edge support, it means it sinks less, and prevents feeling like you might roll off the bed if you sleep closer to the edge.
Layla
Layla Memory Foam Mattress
Layla Hybrid
Firmness

Medium Soft (4), Firm (7)

Reversible: Medium Soft (4), Firm (7)

Durability

3

/5

4

/5
Motion Isolation

4

/5

4

/5
Sex

2

/5

3

/5
Sleeps Cool

3

/5

3

/5
Pressure Relief

4

/5

4

/5
Off-Gassing

3

/5

4

/5
Ease of Movement

2

/5

3

/5
Edge Support

2

/5

4

/5
Casper
Casper Original Mattress
Casper Original Hybrid
Casper Wave Hybrid
Casper Nova Hybrid
Casper Element
Firmness

Medium (5)

Medium (5)

Medium (5)

Medium (5)

Medium Firm (6)

Durability

3

/5

3

/5

4

/5

4

/5

2

/5
Motion Isolation

4

/5

4

/5

4

/5

4

/5

4

/5
Sex

3

/5

3

/5

3

/5

3

/5

3

/5
Sleeps Cool

3

/5

4

/5

4

/5

3

/5

3

/5
Pressure Relief

4

/5

4

/5

4

/5

4

/5

4

/5
Off-Gassing

3

/5

3

/5

3

/5

3

/5

2

/5
Ease of Movement

3

/5

4

/5

4

/5

4

/5

3

/5
Edge Support

3

/5

3

/5

3

/5

3

/5

3

/5
Scroll L – R for more details
Prices and Sizing
Price-points for mattress can vary wildly, from a few hundred to a few thousand dollars. The actual cost of a mattress is influenced by a number of factors, from the materials used to the size and thickness, edge support, and durability. On average, innerspring and memory foam mattresses tend to be the lowest priced, with the average price for a queen mattress around $1,000.
There is a great deal of variation within even specific types, though. For example, all foam mattress prices are heavily influenced by the type and density of foam used. Adding memory foam, especially specialty foam (such as that infused with copper or gel), also drives up the price. Hybrid mattresses, which combine at least two inches of foam with a coil layer, are also more expensive than all-foam mattresses, thanks to their increased durability, conforming ability, edge support, and temperature neutrality.
Layla
| | | |
| --- | --- | --- |
| | Layla Memory Foam Mattress | Layla Hybrid |
| Twin | $749 | $1,299 |
| Twin XL | $849 | $1,399 |
| Full | $999 | $1,599 |
| Queen | $1,099 | $1,699 |
| King | $1,249 | $1,899 |
| California King | $1,249 | $1,899 |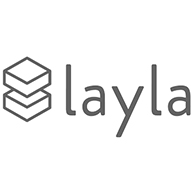 Get $160 off a Layla Memory Foam Mattress + 2 free memory foam pillows with code: SLEEPFOUNDATION
Casper
| | | | | | |
| --- | --- | --- | --- | --- | --- |
| | Casper Original Mattress | Casper Original Hybrid | Casper Wave Hybrid | Casper Nova Hybrid | Casper Element |
| Twin | $895 | $1,295 | $1,795 | $1,395 | $495 |
| Twin XL | $995 | $1,395 | $2,395 | $1,795 | $545 |
| Full | $1,195 | $1,595 | $2,745 | $2,145 | $645 |
| Queen | $1,295 | $1,695 | $2,895 | $2,295 | $695 |
| King | $1,695 | $2,095 | $3,495 | $2,895 | $895 |
| California King | $1,695 | $2,095 | $3,495 | $2,895 | $895 |
Scroll L – R for more details
Overall, the Layla Memory Foam and Casper Original are fairly comparable in price, with the biggest price difference in the king and California king models. Although the Layla is reversible and provides both medium soft and firm sides, the two models are comparable on most criteria. The primary difference for shoppers is likely to be the firmness; the Casper offers a medium firmness that may be preferable to the firmer or softer options provided by the Layla.
The Layla Hybrid has a much higher price-point than the Casper Original Hybrid for all sizes. This is in large part due to the Layla Hybrid's flippable design, as well as the copper-infused foam used in the comfort layers, neither of which is offered by the Casper Original Hybrid. However, the Casper Wave Hybrid is more expensive than the Layla Hybrid. The Wave is constructed from breathable Airscape foam with a layer of cooling gel, atop a zoned support layer that includes supportive gel pods in the lumbar area. The Nova Hybrid is more affordable than the Wave Hybrid but its price-point is still relatively high, especially compared to the Layla Hybrid.
Finally, the Casper Element is the least expensive mattress, due to its simple all-foam construction.
Trials, Warranty, and Delivery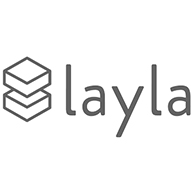 Sleep Trial & Returns
120 nights
Warranty
Lifetime, Limited
Shipping
Free to Contiguous U.S.
Sleep Trial & Returns
100 Nights
(30-Night Requirement)
Warranty
10 Year, Limited
Shipping
Free to Contiguous U.S. and Canadian Provinces
LAYLA
Shipping
Layla mattresses are made to order in the USA, and typically ship 3 to 5 days after purchase. The mattresses are shipped compressed and rolled in a box, usually arriving within five days. Shipping to the lower 48 states is free; shipments to Alaska and Hawaii cost an additional $125. Layla will also ship mattresses to Canada for an additional $225, which includes all duties and fees. The company does not offer White Glove shipping. The box will be left at your door and you're responsible for setting it up.
Returns
Layla offers a 120-night sleep trial, and asks that you sleep on the mattress for at least two weeks before requesting a return. After that, if you decide at any time that the mattress isn't right for you, you can email the company with your order number and the reason for the return. They will then arrange for the mattress to be picked up at your residence. You don't need to attempt to get the bed back into the box. You'll receive a full refund, minus any shipping charges if you paid them. Once you return the mattress, it will be donated to a local nonprofit or charitable organization.
Warranties
Layla stands behind the craftsmanship and materials in their mattresses, and includes a lifetime warranty on memory foam mattresses and a 10-year warranty on the Layla Hybrid that covers any defects that may affect sleep quality. The warranty is included in the purchase and there is no extra charge for the coverage.
For the Layla Memory Foam, this means any defect in materials or craftsmanship that leads to sagging (more than 1 inch), loss of shape, splitting or cracking of the foam, and loss of mattress height. For the Hybrid, the warranty covers problems such as seams coming apart, visible permanent compression of the mattress surface greater than one inch, and loss of mattress shape beyond once inch.
Under the terms of Layla's warranties, the company will repair or replace a defective mattress at no charge. You may be charged a fee of up to $50 at the discretion of the manufacturer, and you're responsible for any shipping charges associated with the return and/or replacement.
Casper
Shipping
Casper Mattresses are shipped free to the lower 48 states. Deliveries to Alaska, Hawaii, and Canada incur a shipping fee, which will be displayed at checkout. Mattresses are shipped compressed and rolled in a box via UPS. You can opt for in-home delivery and setup of your new mattress (also known as White Glove delivery) for an additional $149. Most mattresses ship within 1-2 of order and arrive within a week. In some markets (New York City and Los Angeles) same-day delivery may be available.
Returns
Casper gives customers the opportunity to try its mattresses for up to 100 nights risk-free. There is no minimum "break in" period required. If at any point during the first 100 nights you decide that the mattress doesn't work for you, you can return it by calling 1-888-498-0003. Casper will work with you to schedule a time to pick up the mattress at your home. It will then be recycled or donated to a local charity. You'll receive a full refund of the purchase price, minus any shipping or White-glove handling fees.
Warranties
Casper includes a 10-year limited warranty on all of its mattresses. This warranty covers any defects in the materials or craftsmanship that lead to a permanent indentation of 1 inch or greater, splits or cracks in the mattress foam, and defects in the mattress zipper. If your mattress has a qualifying defect, the company will repair or replace it at no charge; you will not be responsible for shipping charges either.
Still have questions?
Our product experts have extensive experience testing just about every sleep product on the market. Send an email to [email protected] or call us at (877) 672-8966 with your questions and we'll help you find exactly what you're looking for.
Other Articles of Interest