If you're shopping for a mattress, you may notice that most mattresses come with a warranty. This warranty protects customers from a faulty product. It's important to seek out and understand the warranty terms of your mattress before committing to purchasing it.
The length, terms, type, and coverage of a mattress warranty vary depending on the company and the product. Shoppers will want to consider what is covered and what isn't, in order to ease any potential concerns prior to purchase. There are also steps every customer can take to care for their mattress to prevent voiding their warranty.
We'll cover mattress warranties in more depth and provide information on third-party retailers, filing a mattress warranty claim, and the typical terms of a mattress warranty.
Trouble sleeping?
Answer these 5 easy questions to discover your perfect mattress
Trouble sleeping?
Answer these 5 easy questions to discover your perfect mattress
What position do you sleep in?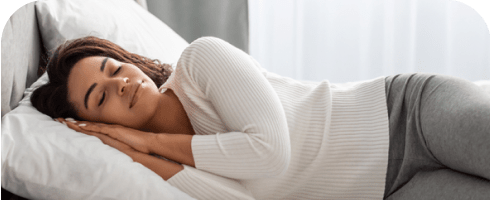 Side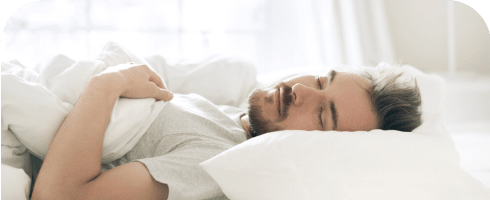 Back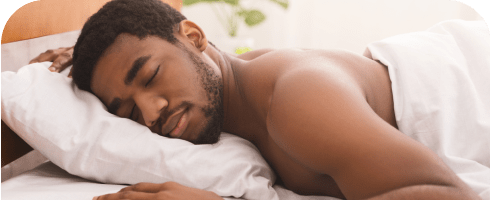 Stomach

Do you experience any pain while sleeping?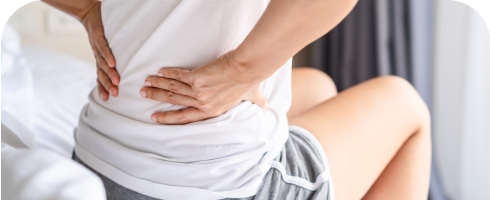 Back and/or side pain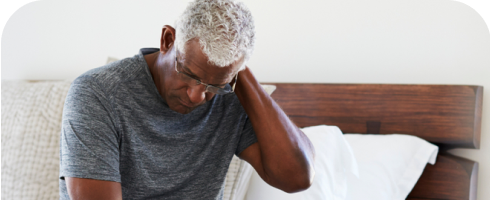 Neck and/or shoulder pain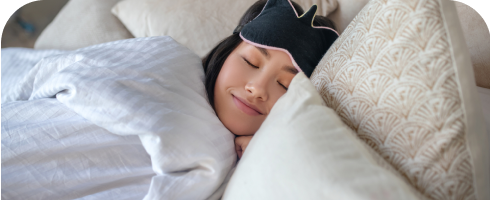 Little to no pain
Do you have any material preferences?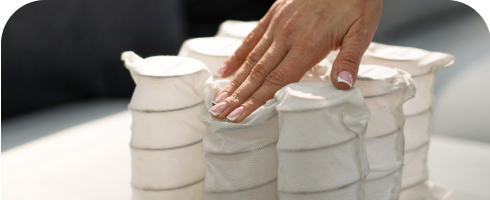 Innerspring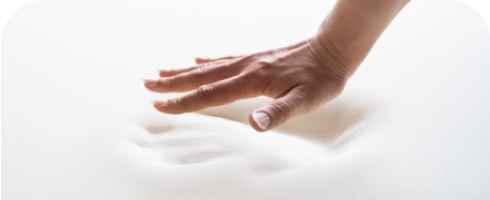 Foam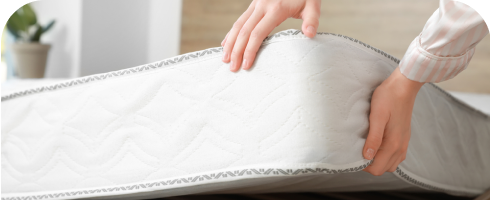 No preference/ Other
Do you sleep hot?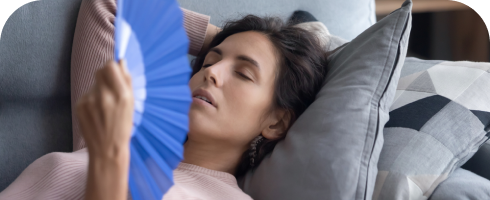 Yes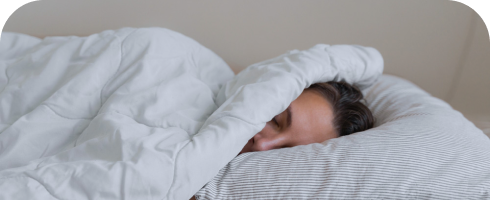 No
Do you sleep with a partner?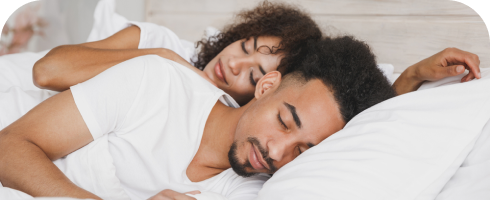 Yes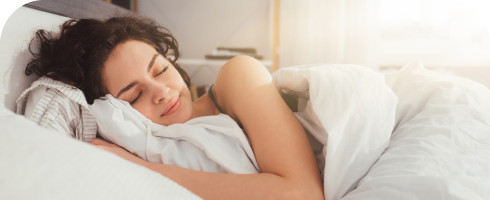 No
Back
What Is a Mattress Warranty?
Generally, a warranty is put in place to protect a customer from a defective product. When making a purchase, customers may assume the product will work properly, but are not able to try it out fully before purchasing. Warranties help shield the customer from getting stuck with a defective item.
Mattress warranties serve the same purpose. A mattress is an investment, and a mattress warranty protects customers from purchasing products with manufacturing defects or flaws in craftsmanship. The warranty is in place to provide the customer some recourse if the mattress is faulty.
Warranty coverage often differs between brands and models. Typically, a mattress warranty covers imperfections that are not caused by the customer. In the event of a defect, the company may offer to repair or replace the mattress. Warranties generally do not cover issues caused by regular use or accidents. If the mattress is not properly cared for, the warranty can be voided.
Types of Mattress Warranties
In general, there are three types of mattress warranties. The warranty may cover all costs for returns and repairs, expect the customer to cover a percentage of the cost, or involve a combination of the two. Some warranties will offer consistent coverage throughout the length of the warranty period. Others will put more of the financial responsibility on the customer.
Prorated Warranty: Customers are responsible for paying a portion of the costs for repair or replacement of the mattress. As the length of ownership increases, the percentage the customer must pay for repair or replacement also increases. In other words, the value of the warranty decreases over time.
Nonprorated Warranty: With a nonprorated warranty, customers are typically not responsible for the cost of repairing or replacing a defective mattress during the warranty terms. However, they may be responsible for return shipping costs. The value of this type of warranty remains consistent over time.
Combination Warranty: This type of warranty combines elements of prorated and nonprorated warranties. The mattress may be covered by a nonprorated warranty for a portion of the warranty period and a prorated warranty for the rest of the warranty period.
Because the warranty type will vary by company, it's important to research warranty coverage when shopping for a mattress. Most manufacturers will include warranty information on their websites.
Mattress Warranty Terms
The terms and conditions of a mattress warranty vary depending on the manufacturer and model. These include features like the length of warranty, terms and type of coverage, and warranty voidance.
Understanding the details of the warranty will help you take the necessary steps to ensure coverage in the event of a defect.
Warranty Length: Warranty length will vary depending on the mattress and manufacturer. Some warranties last five, ten, or twenty years, while others cover the entire lifespan of the mattress. In general, the warranty will begin on the date of purchase or delivery.
Coverage: Generally, mattress warranties cover manufacturing defects. Covered defects may include broken coils, split seams, or other construction issues. If your mattress forms deep, lasting impressions or begins to sag prematurely, this may be covered by its warranty. Normal wear and tear is typically not covered.
Type of Coverage: Some companies will repair any mattress flaws, while others may replace the mattress. Instead of repairing or replacing, some manufacturers will offer a refund or store credit toward the purchase of a new mattress.
Warranty Voidance: A company may void a mattress warranty if the mattress is not cared for properly. Customers are often responsible for providing adequate support for the mattress with a box spring or foundation, as well as properly cleaning and rotating the mattress. Spilling liquids on the mattress can void the warranty in some instances.
What Is Covered Under a Mattress Warranty?
Generally speaking, a mattress warranty covers defects or flaws that are the result of faulty craftsmanship or manufacturing.
A mattress warranty may cover construction defects, like broken or bent innerspring coils, cracked foam, or torn mattress fabric. A split seam or uneven mattress surface may also be covered.
If the mattress comes with other components like a cover or box spring, most warranties will extend coverage to these products, though certain limitations may apply.
A mattress warranty may also cover premature sagging. Over time, any mattress will show signs of sagging and need to be replaced. However, if the mattress shows excessive sagging when it is still fairly new, this may be an indication that it was not properly constructed.
Because every mattress warranty is different, it is beneficial to read the fine print so that you know what's covered before initiating a claim.
What Isn't Covered Under a Mattress Warranty?
Typically, any damage to a mattress caused by regular use will not be covered by a mattress warranty. Damages resulting from an owner's negligence are also not protected by a warranty.
While some degree of premature sagging may qualify as a defect, most mattress sagging is not covered, as it is considered normal wear and tear.
An uneven sleep surface caused by a flaw in craftsmanship may be covered by a mattress warranty. Shallow indentations that develop over time and are caused by normal use, however, are typically not covered.
Spills, stains, water damage, scratches, tears, or any other physical flaws caused by the owner are not typically covered by a mattress warranty. Generally, the warranty only protects customers from defects caused by the manufacturer.
If you purchase a mattress and decide it's not comfortable, a replacement or exchange will not be covered by a mattress warranty. However, most companies offer a sleep trial that gives you time to decide if you like the mattress, and many offer free returns or exchanges.
Keep in mind that all mattress warranties vary. Carefully reading the terms of your warranty will help you make sure you fully understand it before purchasing your mattress.
What Factors Can Void a Mattress Warranty?
Certain factors may void the mattress warranty. Avoiding these things ensures that your mattress remains covered for the length of the warranty.
Properly caring for your mattress will help to preserve the warranty coverage. This includes flipping or rotating your mattress according to the warranty's specifications. Some mattresses require regular rotation and flipping so that the mattress layers wear evenly. Other mattresses should not be flipped, due to the construction of the comfort layers and support core. Read the manufacturer's recommendations and the warranty's guidelines to ensure proper care.
Many warranties will require that customers provide a supportive foundation for the mattress. This may be a box spring, platform bed, or other type of base. Following the specifications provided by the mattress company will ensure that the mattress is properly supported and eligible for coverage.
Causing any kind of liquid damage to a mattress often voids its warranty. Fluids can sometimes cause mattress materials to prematurely degrade. A mattress protector can be used to prevent this type of damage.
Changing ownership of the mattress can also end warranty coverage. Warranties are typically only issued to the original purchaser of the mattress.
Mattress Warranties and Third-Party Retailers/Resellers
Where you purchase a mattress can determine what warranty coverage is included, as not all retailers provide warranties.
If you purchase your mattress from a third-party retailer like Amazon, you may notice that warranty coverage is not offered, or it differs from the warranty provided by the manufacturer. If you plan to buy a mattress from a third-party retailer, research your options ahead of time to see if the mattress will be covered in the event of a defect.
A mattress purchased from a reseller is not likely to include a warranty. Because most warranties only apply to the initial purchaser and are not transferable, buying a secondhand mattress voids the warranty.
To ensure legitimate warranty coverage, it is safest to purchase the mattress directly from the manufacturer. Most manufacturers will outline their warranty terms clearly on their website, including length, coverage, and requirements.
How to File a Mattress Warranty Claim
If you've discovered a mattress defect and decide to file a claim, there are a few steps to follow. First, read over your warranty agreement. Look at the section that discusses what's covered and make sure your issue is on the list. The agreement may also outline how to file a claim.
You will likely need to document the mattress issue with pictures or a written description. Contact the retailer where you purchased the mattress and explain the issue. The retailer may instruct you to contact the manufacturer directly. Some companies accept warranty claims via email, while others may require you to mail in proof of the defect. Sending the manufacturer pictures and a written description via certified mail with a return receipt provides you with documentation that they received your letter.
Often, the manufacturer will follow up with you and outline any next steps, including how to file official warranty claim paperwork. If the issue is not resolved in a reasonable amount of time, you can contact the Federal Trade Commission for assistance.
During the claims process, you will need to provide information about the mattress defect. This may require measurements or other types of documentation. Some manufacturers will require an inspector to come out and document the defect.
If the mattress defect can be fixed, many companies will opt to repair the existing mattress rather than offering a replacement. In either circumstance, you may be responsible for shipping costs. For warranties that provide store credit or refunds, you may be asked to donate, recycle, or dispose of the mattress.
What Is a Typical Mattress Warranty?
Traditionally, a mattress warranty covers defects in craftsmanship or manufacturing. When purchasing a mattress, you will find the mattress warranty in writing, usually on the manufacturer's or retailer's website.
On average, a mattress warranty will last 10 to 20 years. Some warranty periods are considerably shorter, while other companies offer lifetime mattress warranties that provide coverage for as long as you own the mattress.
Mattress warranties may offer repair, replacement, or refund. If a fixable component of the mattress is damaged, the manufacturer may elect to repair it. For mattresses that are damaged beyond repair, the warranty may cover a replacement mattress. Some companies will opt for a full or partial refund, or offer store credit for a new mattress.
A typical mattress warranty will cover flaws in craftsmanship, including broken or warped components. These are damages that appear through no fault of the customer but are the result of how the mattress is constructed.
To prevent voiding a mattress warranty, purchasers will need to properly care for the mattress.
Learn More About Mattress Information
Other Articles of Interest