Best CPAP Masks for Children
When you buy through our links, we may earn a commission. Products or services advertised on this page may be offered by an entity that is affiliated with us. Learn more.
Sleep apnea is a condition marked by abnormal, interrupted breathing during sleep. These pauses in breathing negatively affect sleep quality and can lead to sleep deprivation, fatigue, and behavioral issues in children. An estimated 3% of children suffer from obstructive sleep apnea (OSA).
Continuous positive airway pressure (CPAP) therapy is considered an effective solution in treating sleep apnea in children. CPAP masks come in several varieties, including full-face masks and nasal masks. Children require face masks designed specifically to fit them, as standard masks for adults are unlikely to fit children properly and are less effective as a result.
While pediatric sleep apnea can be treated with surgery, CPAP therapy may be prescribed. Consulting with your child's doctor is an important step in assessing the severity of your child's sleep apnea. When pursuing CPAP therapy, choosing a pediatric CPAP mask that is a good fit for your child's individual needs may increase the effectiveness of their treatment. We'll walk you through our top picks for child-size CPAP masks to help you choose the right one for your child.
The Best CPAP Masks for Children
Product Details
Philips Respironics Wisp Pediatric Nasal CPAP Mask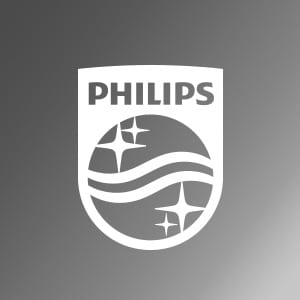 Level:
Leak correction dial
Giraffe design appeals to young children
Soft silicone material enhances comfort
Low profile makes mask feel less obtrusive

Giraffe pattern is the only color option
Magnetic components may impact medical implants within 6-inch distance
Sleep Foundation Special Offer
Use this SleepFoundation.org link for the most current discount on Philips Respironics products
Bottom Line
Some children don't like wearing CPAP masks for extended periods of time, but the Wisp Pediatric Nasal CPAP Mask is designed for maximum comfort to make it easier on kids. The whimsical pattern may also appeal to children, especially younger ages.
The Wisp Pediatric Nasal CPAP Mask from Philips Respironics is a lightweight mask designed to comfortably fit small faces. This model stands out from other pediatric CPAP masks with its fun and whimsical giraffe pattern.
What Does It Do?
The mask has a low profile and does not require a forehead attachment, making it less obtrusive during play and bedtime routines. The mask includes three nasal cushions in different sizes, so that you can pick the cushion that is most appropriate for your child's face. A leak correction dial allows you to adjust the mask to reduce excessive leakage of air. To clean the mask, simply hand wash in warm water with dishwashing liquid.
Who It's Best For
The silicone material is soft and comfortable, allowing children to wear the mask for long periods without it causing discomfort or indenting the skin. The unobtrusive design also makes this mask a good choice for children who wear glasses. The mask is easy to put on, remove, and adjust, so most children should have no problem performing these tasks on their own.
CPAP mask purchases made on thecpapshop.com include a 30-day trial, which allows customers to return the mask for a full refund minus original and return shipping fees.
ResMed Pixi Pediatric CPAP Mask
Silicone cushion maintains a tight seal without putting undue pressure on the child's face
Dual-positioning is compatible with side and back sleeping
Flexible tubing resists snagging if your child moves in bed

Not available in fun kid-centric patterns
Does not include different cushion sizes
Sleep Foundation Special Offer
Use this SleepFoundation.org link for the most current discount on ResMed products
Bottom Line
The Pixi Pediatric CPAP Mask prioritizes comfort and flexibility in its design. These features go a long way toward making kids comfortable, which can be a tall order when it comes to full-face CPAP masks.
Finding a comfortable and affordable CPAP mask for your child can be a struggle, especially if they need to wear a full-face mask. The Pixi Pediatric CPAP Mask from ResMed checks off a lot of boxes when it comes to full-face masks for kids.
What Does It Do?
A single-wall silicone cushion supports the chin and prevents air leakage without creating uncomfortable pressure on the child's face, while the breathable straps are flexible enough to adapt to their facial structure. At the base of the mask, a quick-release latch allows you to easily disconnect the mask without interfering with the headgear's settings. An additional emergency latch lets you release the latch even faster.
Who It's Best For
The mask is equipped with two ports to attach the connective tubing, enabling your child to sleep on their side or back without interfering with the CPAP therapy. The flexibility of the tubing helps prevent it from getting snagged or caught, which is a helpful feature if your child changes sleep positions a lot during the night. Despite the Pixi's various comfort and safety features, the mask carries a fairly low price-point compared to other full-face models with headgear, so shoppers on a budget may prefer this model.
Veterans and first responders receive a discount when ordering their mask through The CPAP Shop. All customers who purchase through this site qualify for a 30-day trial period.
How to Choose a CPAP Mask for Children
Pediatric CPAP masks come with a few modifications to suit children, including smaller sizes, softer cushioning, easier adjustment methods, and a streamlined profile that allows for ease of movement.
When choosing a CPAP mask for your child, there are several aspects to consider, including size, adjustability, materials, durability, price, and comfort.
Personal preferences are also important to consider in order for your child to feel comfortable. It is common for children to feel anxiety surrounding their CPAP treatment, and a properly fitting mask can help with effectiveness and compliance. Several mask styles are available, with varying degrees of coverage.
What to Consider When Purchasing a CPAP Mask For Your Child
The cause and severity of your child's sleep apnea symptoms are essential considerations when deciding if CPAP therapy will be effective. You should first consult your child's doctor when seeking treatment.
If your child is prescribed CPAP therapy for their sleep apnea, finding the best CPAP machine and mask that suit their needs is critical for the effectiveness of the treatment. Your child may need additional encouragement when adjusting to wearing a CPAP mask, and anxiety is common. We'll take a closer look at what to keep in mind when purchasing a CPAP mask.
Doctor's Recommendations: A prescription is required for CPAP therapy. Your pediatrician will be able to help guide you when it comes to selecting a CPAP machine and compatible mask. A doctor can also determine the severity of your child's sleep apnea symptoms, and if other factors are affecting their overall sleep quality.
Size & Fit: Choosing the right size and fit is essential when purchasing a CPAP mask. Standard masks designed for adults are unlikely to fit children, and will be ineffective in providing treatment.
The fit should be firm enough that the cushion seal grips the skin while being comfortable. Some pediatric CPAP mask cushions come in one size, but indicate the age and weight they are designed to accommodate. Models that are offered with different cushion sizes should include a size guide to help purchasers determine the best fit. The attached headgear should sit firmly on the child's head without being too tight.
Adjustability: Children grow quickly, and adjustable masks are designed to accommodate them as they grow. Many pediatric CPAP masks use headgear with adjustable straps that can be expanded as needed. Other masks have dials designed to make adjusting the headgear easier.
Field of Vision: Field of vision is how well a person can see around the mask. Having an open field of vision can help children undergoing CPAP therapy feel more comfortable while wearing a mask. Certain masks are designed to be less bulky, allowing children to see peripherally. This is thought to reduce some of the anxiety surrounding CPAP therapy.
Comfort: Children are more likely to wear a CPAP mask that feels comfortable. This may help increase treatment compliance and effectiveness. Masks can be used with flexible headgear and tubing, soft straps, and lightweight cushions for added comfort. Proper fit also affects how comfortable a mask feels.
Compatibility: While certain components of CPAP therapy are standardized, it is important to select a mask and tubing that are compatible with your child's CPAP machine. Choosing incompatible components will cause the therapy to be ineffective. If you are unsure if the mask you are interested in will be compatible with your child's CPAP machine, you can contact the manufacturer directly for confirmation.
Tube Location: CPAP tubing connects the machine to the mask and disperses air. The tube may attach to the mask at the nose or on the top of the head. Top-of-the-head tube connection points generally allow for better ease of movement and a wider field of vision.
Included Components: A CPAP mask requires different components, some of which may need to be purchased separately. Many CPAP masks include a mask frame, mask cushion, and headgear. Tubing may be included with the CPAP machine or purchased separately. Assembly is required before use, and masks must be disassembled before cleaning.
Materials: Mask cushioning is typically made out of silicone, a hypoallergenic material that is designed to be comfortable for most people. Masks can also be constructed with gel pads or fabric.
The mask frame may be made of polypropylene or polycarbonate, thermoplastic components that are commonly used to manufacture medical devices.
Durability: The lifespan of various CPAP components will depend on materials, usage, and cleaning. CPAP supplies need to be replaced regularly, but purchasers will want to make sure each component lasts for its intended lifespan. A more durable product can provide long-term cost savings.
Price: While CPAP masks vary in price, they may be covered by insurance, helping to lower out-of-pocket costs. For those who plan to purchase CPAP supplies outright, online retailers often offer lower prices.
Warranty: A warranty protects your purchase in the event of a defect. The manufacturer will typically repair or replace a defective mask, if the issue arises within the specified warranty period. A warranty saves you the cost of buying a new product if the one you purchased is defective.
How to Choose the Right Mask
When shopping for CPAP masks, it's helpful to know about the different designs and features that are available with different models. Children do not have as many mask options as adults, but pediatric masks do share similar designs with adult masks. In the video below, we explore different types of masks to help you decide on an ideal mask for your child.
Helpful Tips for Parents
While choosing the right pediatric CPAP mask is essential for effective treatment, there are additional actions that can be taken to help improve your child's sleep apnea therapy. These include regular mask cleaning and maintenance, gradually easing your child into treatment, and creating an environment that makes sleep easier.
Introduce CPAP Therapy Slowly: Sleep apnea treatment is more likely to be successful if the child is gradually eased into wearing a CPAP mask. There are several steps that can be taken throughout the day to help your child get used to the treatment. These include having your child wear the mask for increasing intervals to adjust to the overall feel and the noise of the CPAP machine. During the daytime, parents can start by having their child lie down and try on the mask with the air running for short periods of time. You can also run the machine at night without attaching the mask, allowing your child to get used to the noise. Adding CPAP therapy to your child's established nighttime routine can help make the transition easier.
Clean CPAP Components Frequently: Cleaning the CPAP machine and its components regularly is essential for treatment to remain effective. The seal of the mask may accumulate face oils, and needs to be cleaned in order for the mask to maintain its grip. Unsanitary CPAP equipment may lead to coughing and congestion from microbes, mold, dust, and debris. The components should be cleaned daily by gently hand washing them with mild soap. Headgear typically only needs to be washed once a week. Avoid using aromatic or oil-based cleansers, bleach, and alcohol, as these can linger on the mask and damage the device.
Replace Worn Mask Components: If any mask components are cracked, torn, or otherwise damaged, the component must be discarded and replaced. Mask cushions should be replaced every 2 to 4 weeks, while the mask frame and headgear may last 3 to 6 months.
Create a Sleep-Friendly Bedroom Environment: There are several steps you can take to create a bedroom environment that your child sleeps well in. Making sure the room is as dark as possible during bedtime is important, as light suppresses melatonin, the hormone that helps people fall asleep. Some children sleep easier in a silent environment, while others prefer white noise. Minimizing noise can be done by closing windows and hanging heavy drapes over the windows. For children that prefer white noise, a white noise machine can help block outside noise, while providing consistent noise that helps them fall asleep faster.
Frequently Asked Questions About CPAP Masks for Children
How frequently should pediatric CPAP masks be replaced?
The mask frame and tubing should be replaced every 3 months. The mask cushion should be replaced twice a month. Headgear and chin straps can typically be used for 6 months before they need to be replaced. Regularly replacing CPAP equipment is necessary to ensure proper fit and overall effectiveness.
How much do pediatric CPAP masks cost?
The price of pediatric CPAP masks varies, but most cost between $30 and $150. If CPAP equipment is covered by your private insurance, your out-of-pocket costs may be lower.
Are CPAP masks for children covered by insurance?
Many insurance companies cover CPAP masks and equipment. Insurance providers have different requirements for their customers to receive coverage, and some require machine rental.

Private insurance companies will likely track adherence, or how often your child uses the machine. When the mask is used, data is collected and sent to the insurer. If the CPAP equipment is not being used regularly, the insurer may ask you to return it or buy it on your own.

Medicare may cover a 3-month trial for CPAP therapy, and additional coverage may be provided with supplemental documentation. In order to continue to qualify for coverage, the CPAP machine must be used consistently.
Can I travel on a plane with my CPAP mask?
Since CPAP therapy must be used nightly, it is recommended that you bring your child's CPAP mask and machine with you when traveling.

A CPAP mask and machine are generally not counted as carry-on items during a flight, as they are medical items. Airlines typically allow the use of CPAP masks onboard their aircrafts, though some airlines require supplemental documentation.
Still have questions?
Our product experts have extensive experience testing just about every sleep product on the market. Send an email to [email protected] or call us at (877) 672-8966 with your questions and we'll help you find exactly what you're looking for.
Thanks for the feedback - we're glad you found our work instructive!
If you're ready for more, sign up to receive our email newsletter!
Was this article helpful?
Thanks for the feedback - we're glad you found our work instructive!
Submitting your Answer...
Other Articles of Interest