What Causes Restless Legs Syndrome?
Restless legs syndrome (RLS) is a sleep-related movement disorder characterized by an uncontrollable need to move the legs . Although research has identified several factors associated with RLS, the exact cause of RLS is unknown .
People with restless legs syndrome experience uncomfortable urges in their legs, typically late in the day Trusted Source National Institute of Neurological Disorders and Stroke (NINDS) NINDS aims to seek fundamental knowledge about the brain and nervous system and to use that knowledge to reduce the burden of neurological disease. View Source when they are sitting or are otherwise inactive. Symptoms of RLS often become worse near bedtime, which leads 60% to 90% Trusted Source American Academy of Sleep Medicine (AASM) AASM sets standards and promotes excellence in sleep medicine health care, education, and research. View Source of people with RLS to report that symptoms make it difficult to sleep.
Restless legs syndrome affects as many as 15% of people in the United States, so it is natural to be curious about what causes it. Learn about research into the causes of RLS, known risk factors for developing the condition, and triggers that may exacerbate a person's symptoms.
Causes of Restless Legs Syndrome
The causes of restless legs syndrome and how it develops in the body are not fully understood. Experts believe that RLS is likely caused by a combination of factors in a person's genes and environment Trusted Source Medline Plus MedlinePlus is an online health information resource for patients and their families and friends. View Source . Although some of these factors have been identified, researchers believe that many factors remain unknown.
A common hypothesis is that restless legs syndrome may be caused by a shortage of iron in the brain. Iron is a mineral that serves several functions, including helping cells in the brain produce dopamine Trusted Source Medline Plus MedlinePlus is an online health information resource for patients and their families and friends. View Source . Dopamine is a neurotransmitter that helps transmit signals Trusted Source Medline Plus MedlinePlus is an online health information resource for patients and their families and friends. View Source between brain cells. Dopamine is involved in various processes within the brain related to thought, behavior, and body movements.
Although studies continue to suggest that both low iron levels in the brain and problems with dopamine transmission play roles in RLS, the ways in which these abnormalities lead to RLS symptoms remain unclear.
Research has found several other issues that may contribute to RLS, including problems with circadian rhythm and abnormalities in other neurotransmitters like serotonin, glutamate, adenosine, histamine, and gamma-aminobutyric acid (GABA). Problems within the legs, like issues with nerves or blood flow, may play additional roles in the development of RLS.
Risk Factors for Restless Legs Syndrome
While doctors often cannot say why an individual develops RLS, research has found a wide range of risk factors associated with the condition.
Low iron levels: Low levels of iron in the body have been linked to RLS. To detect low levels of iron, a doctor may test a person's

level of ferritin

, which is a specific protein in the blood that contains iron.
Chronic kidney disease: Chronic kidney disease (CKD) describes a progressive

loss of kidney function

. Around 25% to 50% of people with the final stage of CKD, called

end-stage renal disease

, develop RLS. CKD is sometimes treated with dialysis. Up to 73% of people on dialysis experience RLS, often with severe symptoms.
Neuropathy: Neuropathy, or nerve damage, may be associated with RLS, although studies have shown conflicting results. Neuropathy caused by diabetes, alcohol use, and other conditions is more common in people with RLS compared to the general population.
Conditions of the spinal cord: Injuries, tumors, and other conditions that affect the spinal cord can lead to restless legs syndrome. RLS may even develop after the use of a

spinal block

, which is one method that doctors use to numb parts of the body.
Multiple sclerosis:

Multiple sclerosis

is a condition that damages the tissue that surrounds nerve cells and interferes with communication between the brain and the body. Experts estimate that 10% to 60% of people with multiple sclerosis also have RLS. The risk of RLS increases with the severity of multiple sclerosis.
Obesity: Research suggests that people with a

higher body weight

have a greater risk of RLS. This may be related to

shared risk factors

between RLS and obesity. It may also be due to obesity's effects on the nervous system, iron levels, and the dopamine system.
Sedentary behavior: Not getting

enough physical activity

may increase the risk of RLS. Meanwhile, being physically active may reduce the risk of RLS in several ways, such as by improving blood flow in the legs and triggering the release of endorphins and dopamine.
Smoking: Although research into this connection shows mixed results, studies suggest that smoking tobacco may increase the risk of RLS, especially in females.
Other conditions associated with restless legs syndrome include fibromyalgia, migraines, rheumatoid arthritis, Parkinson's disease, and diabetes.
How Genes Affect Restless Legs Syndrome
As many as 60% of people with restless legs syndrome have a family history of the condition. People with a family history of RLS are more likely to develop it before the age of 45. This is also called early-onset RLS. Early-onset RLS is associated with a slower progression of symptoms, compared with late-onset RLS that develops after age 45.
Because of the potential connection between RLS and genetics, scientists have studied genes that affect the development and degeneration of brain cells, as well as genes involved in dopamine transmission and iron regulation. However, researchers have not yet confirmed any specific gene mutation linked to RLS. No genetic test is currently available for estimating a person's risk of RLS.
Restless legs syndrome also affects 2% to 4% of children in the United States. Up to 80% of children who develop the condition have a family history of RLS. As in adults, the development of RLS in children is likely influenced by genetics, insufficient iron in the brain, and issues with dopamine transmission.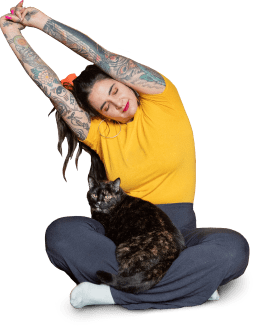 Restless Legs Syndrome During Pregnancy
Restless legs syndrome affects around 20% of pregnant people . Although RLS can develop at any point during pregnancy, symptoms tend to be the most severe during the third trimester. Symptoms of RLS usually resolve on their own within a few weeks after delivery.
It is not clear why restless legs syndrome develops during pregnancy. Researchers have proposed several possible explanations, including the effect of pregnancy on estrogen levels, stretched nerves or pressure on nerves, and pregnancy-related iron or folate deficiency.
Several factors increase a person's likelihood of developing RLS during pregnancy:
A diagnosis of RLS prior to becoming pregnant
Experiencing RLS during a previous pregnancy
A family history of RLS
Being 35 years old or younger
Low levels of ferritin in the blood
Iron deficiency anemia
Although most people who develop restless legs syndrome during pregnancy find that their symptoms disappear after they give birth, some research suggests an increased risk of persistent RLS after delivery. One study found that people who developed RLS during pregnancy are four times more likely to develop chronic RLS, compared to people who did not have RLS while pregnant.
Triggers That Can Worsen Restless Legs Syndrome
Treatment for restless legs syndrome often includes avoiding anything that triggers or worsens a person's symptoms, especially in people with mild symptoms who do not require medications.
Certain medications can exacerbate the symptoms Trusted Source Medline Plus MedlinePlus is an online health information resource for patients and their families and friends. View Source of RLS or bring about new symptoms in people without a prior RLS diagnosis. These medications include:
Antidepressants
Antinausea medications
Antipsychotic drugs
Over-the-counter antihistamines
Sleep deprivation can also worsen the symptoms of restless legs syndrome. RLS can be more severe in people with coexisting sleep disorders like obstructive sleep apnea that reduce sleep quality. To combat sleep loss, doctors recommend that people with RLS address any underlying sleep problems and improve their sleep hygiene.
It's important to talk to a doctor for support in managing restless legs syndrome Trusted Source UpToDate More than 2 million healthcare providers around the world choose UpToDate to help make appropriate care decisions and drive better health outcomes. UpToDate delivers evidence-based clinical decision support that is clear, actionable, and rich with real-world insights. View Source or if symptoms make it challenging to get enough sleep. While RLS generally cannot be cured, treatment is often effective at reducing a person's symptoms and improving their sleep.
Learn More About Restless Legs Syndrome
Other Articles of Interest