Mattress Stores – Buying Guide and Information
A mattress is no everyday purchase. It's a sizable investment both financially and in terms of sleep and overall health. As a result, it's natural that shoppers want to get it right and buy their mattress from a store that offers both quality and value.
Never before have shoppers had so many choices. Mattress stores are no longer just of the brick-and-mortar variety. Online sales have taken off, spurring dozens of new brands that sell both directly to customers and through third-party sites. At the same time, brick-and-mortar mattress stores have soldiered on and still provide opportunities for customers to shop in-person.
With a bevy of options, many people want to know the best place to buy a mattress. The truth is that there are pros and cons to every mattress store, both analog and digital. This mattress store guide explains the different places you can buy a mattress, covers the pros and cons of those places, and provides tips to make the most of your purchase no matter where you decide to shop.
Buying Online
E-commerce has come to the mattress industry in a big way. A steadily growing percentage of mattresses are sold online with customers taking advantage of the value and convenience of shopping from their own home.
If you've never bought a mattress online before, you might be wondering whether it's right for you. To shed some light on this topic, the next two sections cover the pros and cons of online mattress shopping.
Benefits of Buying Online
Some of the biggest benefits to buying online include:
Shop on your own schedule: The internet is open 24/7, so you can research and review at your own pace and whenever your schedule allows.
No sales pressure: When shopping from your computer, there's no mattress salesperson looking over your shoulder or trying to convince you to make a purchase on the spot.
Extensive options: In a physical showroom, the number of models is inherently limited, but online, there are dozens of brands that you can investigate.
Easier comparison shopping: You can bookmark pages and record key information to more easily compare the construction and cost of various mattress models.
Excellent value: Online stores don't have the overhead of a physical showroom, and those savings frequently result in better deals for customers.
Free shipping: The vast majority of mattresses sold online come with free shipping of the mattress to your doorstep as a mattress in a box.
Customer-friendly return policies: Sleep trials let you test out the mattress in your own bedroom over a period of weeks or months with the option to return it if it doesn't work for you.
Downsides of Buying Online
The most notable downsides of buying online include:
Inability to test how the bed feels before buying: When shopping virtually, you can't lie down on the mattress before making a purchase.
Limited one-on-one guidance: If you're shopping online, you have to do the heavy lifting when it comes to research. In a store, mattress salespeople can simplify the shopping process by using their knowledge and experience to match you with a bed that suits your needs.
Information overload: There's so much information online that it can be overwhelming. Having too many options and opinions can lead to paralysis by analysis.
Abundant distractions: If you're in a mattress store, you have only one focus, but if you're shopping online, you are susceptible to the bastion of distraction that is the internet.
Annoying pop-up ads: While there's no pressure from a salesperson when you shop online, you might still be bothered by pop-ups and garish banner ads.
Best Online Mattress Stores
If you've decided to shop online, there is an extensive range of sites where you can learn about your options and purchase a new mattress.
Directly From Online Brands
Buying directly from the mattress company is a popular option when shopping online. Most mattress brands have an option to purchase on their website, and, without a middleman, this is where you'll often find the best price. You can also get information and support straight from the source.
On most direct-to-consumer sites, you can easily get details about the mattress offerings as well as logistics like shipping, returns, and warranties. If you want to explore some of the top options among online brands, our best mattress guide is a natural place to start.
Third-Party Sellers
Another way to buy a mattress online is to visit a third-party retailer or marketplace. Amazon is a leader in this category because of its sheer size and diverse product catalog. Some brands that sell directly to consumers also offer their mattresses through Amazon.
Brick-and-mortar stores that have online shopping pages — including many bedding, furniture, housewares, and warehouse stores — generally have mattresses available. The mattress may be shipped to your home or to a store for pickup. Most of these stores with online options are larger national chains, but some local companies may also have a page for online purchases.
Be aware that some of the policies, especially the return policy, can be different if you purchase from a third party instead of directly from the mattress company. For example, buying on Amazon may mean a shorter sleep trial and that returns are coordinated via Amazon rather than the manufacturer.
Tips for Buying a Mattress Online
Browsing around and buying a mattress online is easy and convenient, but if you want to be a savvy shopper and make the most of your purchase, take note of these tips:
Maximize research resources. One of the real benefits to shopping online is that you can collect information at your own pace and use your research to home in on the best mattress and best deal. Brand websites are a great resource, but you can also draw on independent review sites to obtain different perspectives. Check out our comprehensive lists of mattress reviews and mattress comparisons.
Keep notes. Having a system to keep track of key details can prevent information overload and help keep your research process efficient.
Buy with a discount. Because there are almost always promotions available, you should avoid paying the sticker price for any mattress online. For most direct-to-consumer sites, discounts are provided right off-the-bat. Many brands also offer discounts around holidays, such as Labor Day, Memorial Day, Cyber Monday, and Black Friday. Coupons are often available from review sites as well.
Take advantage of a sleep trial. Look for a mattress with a return policy that gives you ample time to try out the mattress at home. Ideally, the sleep trial should be 100 nights or longer and have no return shipping fees. Once your mattress is delivered, make a note of the end of the sleep trial in your calendar and decide before that date whether you are satisfied with the mattress.
Trouble sleeping?
Answer these 5 easy questions to discover your perfect mattress
Trouble sleeping?
Answer these 5 easy questions to discover your perfect mattress
What position do you sleep in?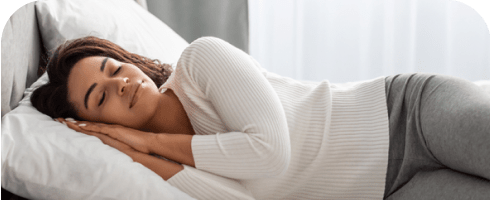 Side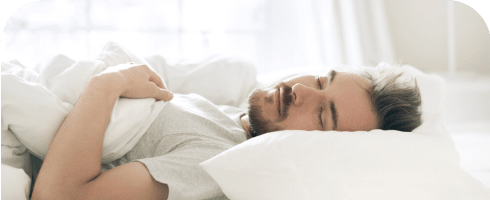 Back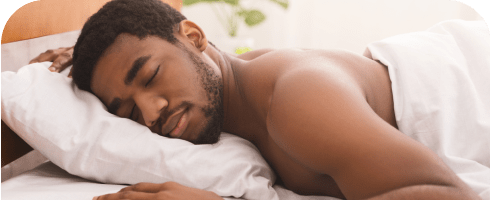 Stomach

Do you experience any pain while sleeping?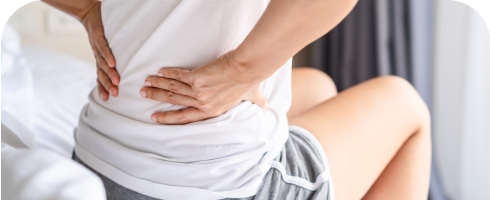 Back and/or side pain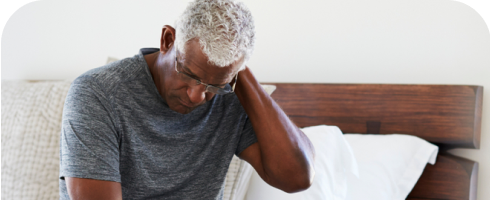 Neck and/or shoulder pain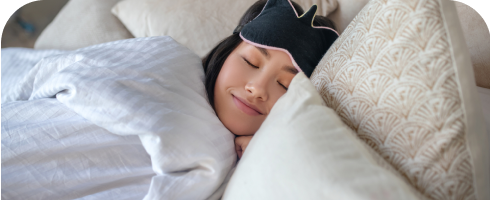 Little to no pain
Do you have any material preferences?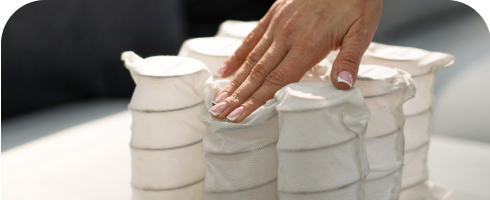 Innerspring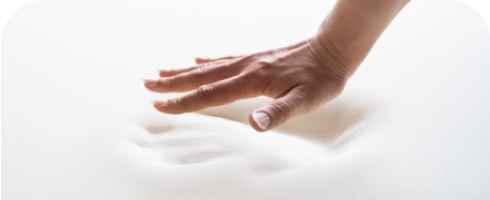 Foam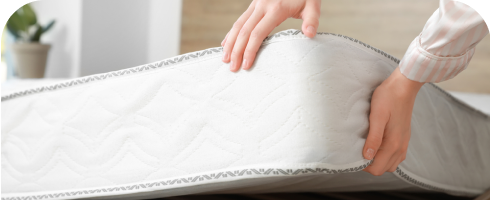 No preference/ Other
Do you sleep hot?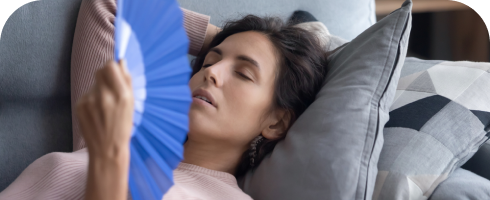 Yes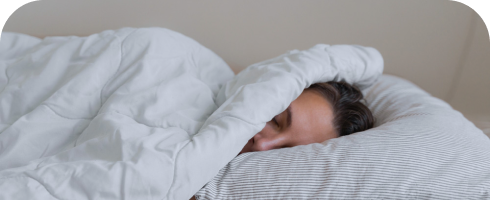 No
Do you sleep with a partner?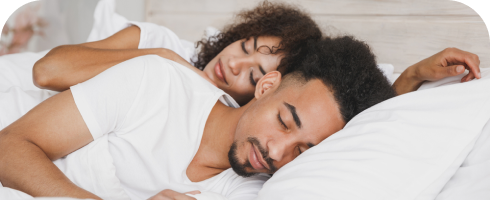 Yes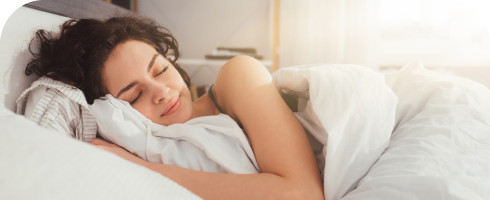 No
Back
Buying In-Store
While much attention has been paid to rising sales of mattresses online, the bulk of mattress purchases still happen in stores. As with shopping online, this approach has pros and cons and is better suited for some people than others.
Benefits of Buying In-Store
The most clear-cut benefits to buying in-store include:
Reach out and touch a mattress: In a showroom, you can actually see and feel a mattress. You can lie down on a mattress to check out its firmness personally rather than just rely on the firmness level described in the product description.
See multiple options at once: Another benefit to a showroom is that you can test out multiple models next to each other. For some people, this can help them determine what they want in a mattress because it lets them make real-time comparisons.
Receive informed advice: Mattress salespeople have experience working with shoppers to help them find a great bed. They often have detailed product information from the manufacturer that can help them respond to detailed questions that you may have about any given model.
Room to negotiate: If you're a practiced negotiator, it can really pay off when shopping in a brick-and-mortar store. There's often plenty of ability to get a lower price or other freebies like sheets, pillows, or free delivery.
Downsides of Buying In-Store
The most significant downsides to buying in-store include:
More limited selection: Even in a huge showroom, you're only seeing a slice of the actual mattresses on the market. To see more options, you may need to go to different stores, which takes more time and energy.
Misleading minutes: Lying down on a mattress for just a few minutes can be deceptive. You often cannot get a true sense of the comfort and support of a mattress until you've spent several hours, or in some cases, several nights, using it.
Sales pressure: Salespeople, especially if they are paid on commission, may try to push you toward a purchase. Many people feel uncomfortable shopping in this type of environment.
More restrictive return policies: Sleep trials are the norm online, but many brick-and-mortar stores have more limited return policies that charge significant restocking fees.
Harder to get the best deal: Sales are common in brick-and-mortar stores, but the best values are often only offered during limited times, such as around holidays. If you're not shopping during those windows, you likely will need to do some effective bargaining, which not all shoppers are comfortable doing.
Best Mattress Stores for Shopping In-Person
When buying a mattress in person, you are necessarily limited to the stores that are near where you live. Some areas will naturally have more options than others, and those options generally fall into a few categories.
Local Mattress Stores
Local mattress stores can be mom-and-pop shops with one location or city-wide or regional chains. In many cases, these are family-run stores with a longstanding history and ties to the community.
Some local mattress stores may even manufacture their own beds, carry specialty brands, or focus on a particular type of mattress (such as beds with organic materials). Even though selection may be limited in a smaller shop, shoppers often find local stores to offer reasonable pricing and high-quality customer care.
Another type of local mattress store is an outlet or factory-direct showroom. These may have a less personable feel but can be a source of good deals on name brands.
Showrooms For Online Brands
A number of online brands have branched out by opening physical showrooms for their products. These stores allow you to scope out their mattresses in person while still being able to get the pricing and sleep trials offered with an online purchase.
Even if they don't have their own branded showroom, some online mattress companies have partnered with retailers to give customers a place to check out their products in person.
National Mattress Stores
A few large chains have stores throughout the U.S. that focus specifically on selling mattresses. These showrooms usually have dozens of different mattresses on display. With a bigger selection, these stores can be a useful place to conduct initial research about what you are looking for in a mattress. Holiday sales events are an ideal time to make a purchase at these stores.
Department and Home Furnishings Stores
While their selection is not as extensive as a store dedicated only to mattresses, department stores frequently have a handful of options for customers to try out. Furniture and home furnishings stores typically carry mattresses as well. If you need to buy multiple pieces of furniture to outfit your whole home or bedroom, you may be able to get a good deal at these stores by purchasing a mattress as part of a bundle.
Tips for Buying a Mattress In-Store
Whether it's your first time buying in a store or you've already been through the process a few times, there are a handful of tips and tricks that can make your shopping more fruitful.
Spend 15 minutes or more on a mattress. There's a tendency to rush the process of feeling out a mattress. You might lie down, wait a minute, and then get up. But to get a real sense of how that mattress feels, you need to spend more time on it. For any option that you're seriously considering, lie down for 15 minutes in your normal sleeping position before making any judgments.
Keep good notes. When you're looking at options in-store, write down the brand, model, price, and any other details that seem important. This lets you keep track if you check out multiple showrooms or want to compare pricing at different stores.
Don't feel pressured. Even if a salesperson is pushing hard, remember that you're never under an obligation to purchase a mattress on the spot. If you need to think about it more, don't be afraid to walk away.
Take advantage of sales events. The best time to buy a mattress in a store is usually around a holiday like Memorial Day, Labor Day, or Black Friday.
Prepare to negotiate. Before going into the store, decide on a "walk-away number." This is the price you need or else you walk away without making a purchase. This can empower you in your negotiation. You can also search for past sale prices to get a sense of how low of a price you might be able to get if you bargain effectively.
Cross-check prices online. If a mattress is offered both online and in-store, you can check to see what the price is online to make sure you're getting a good value.
Learn More About Mattress Information
Other Articles of Interest