With competitive prices, a large selection, and unbeatable convenience, shopping for a mattress online offers many benefits over the brick-and-mortar store experience. One key advantage is the mattress trial period.
Offering at-home sleep trials has become the norm for online mattress companies. These trials are designed to help shoppers feel more confident about making such a large purchase without getting to try the product first.
We'll explain what a mattress trial period is, and explore some of the finer nuances of this customer-oriented policy.
Trouble sleeping?
Answer these 5 easy questions to discover your perfect mattress
Trouble sleeping?
Answer these 5 easy questions to discover your perfect mattress
What position do you sleep in?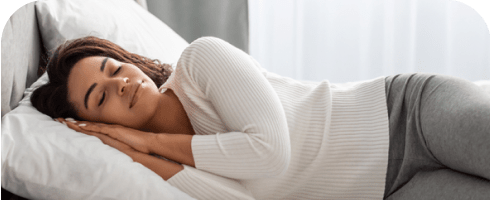 Side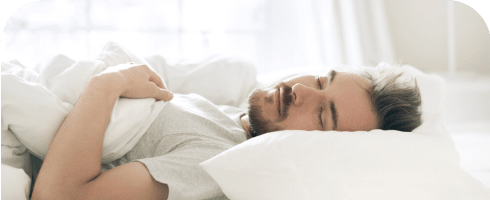 Back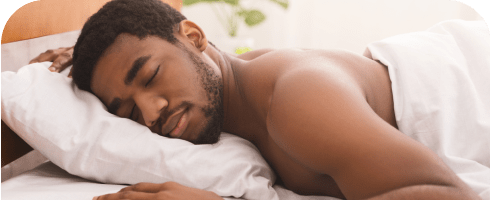 Stomach

Do you experience any pain while sleeping?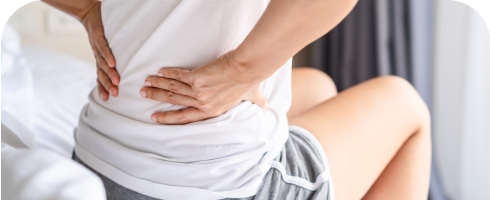 Back and/or side pain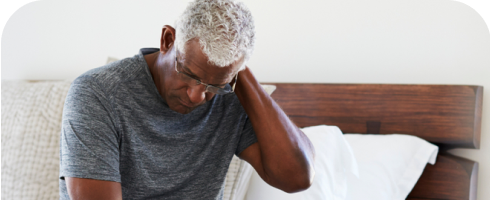 Neck and/or shoulder pain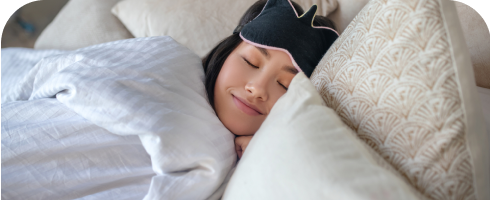 Little to no pain
Do you have any material preferences?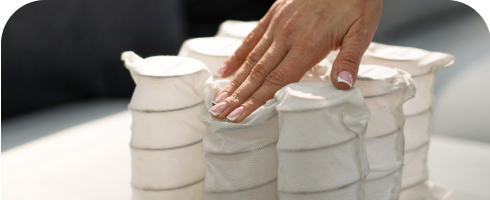 Innerspring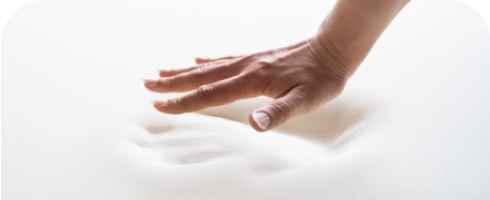 Foam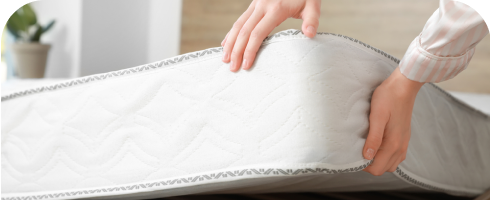 No preference/ Other
Do you sleep hot?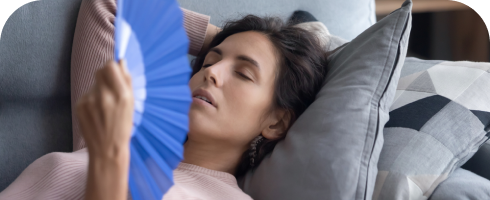 Yes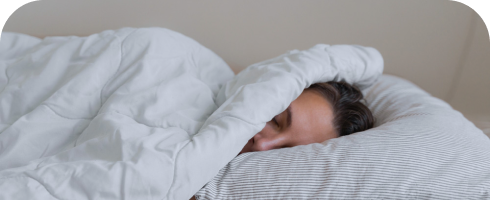 No
Do you sleep with a partner?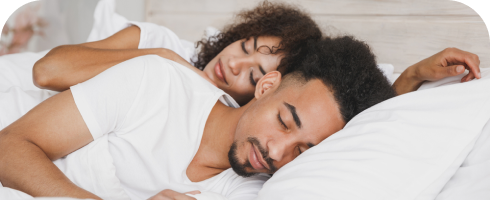 Yes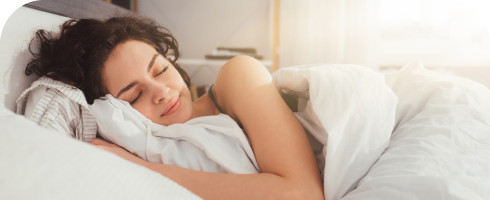 No
Back
What Is a Mattress Trial Period?
Offered by the vast majority of online mattress brands, a mattress trial period allows shoppers to try out a new mattress in the comfort of their own home. This policy is intended to replace the experience of laying on the mattress in a store.
A mattress trial period gives users a set amount of nights to sleep on their new mattress. If they decide the mattress isn't working for them, they can return it for a refund. If a manufacturer sells more than one mattress, shoppers may be able to exchange the first model for another one.
Although a mattress trial is similar to a basic return policy, it has several key differences. Most return policies require shoppers to return an item unused to receive a refund. But with a mattress trial, the entire purpose is for users to thoroughly test out the new mattress by sleeping on it.
Additionally, most traditional return policies are limited to a short time window, often just 30 days. Mattress trials periods typically last at least 3 to 4 months.
Each company may use a slightly different term for this trial period, but they all refer to the same basic concept. The most common terms you may see while shopping for a mattress online are:
Mattress trial
Sleep trial
Free trial
At-home trial
Mattress Trial Period Details
Nearly every online mattress retailer offers a mattress trial period, but the specifics of the policies can vary significantly from brand to brand. We'll break down the common differences between mattress trial periods and what to consider when comparing trial policies.
Trial Length: The most obvious area where mattress sleep trials differ is their length. This is usually the easiest information to find, as mattress brands tend to advertise their sleep trials prominently on the product page of each mattress model. The average sleep trial is typically 90 to 120 nights, but you may see shorter sleep trials of 30 nights, or longer trials of a year or more.
Break-In Period: Many at-home mattress trials also include a required break-in period. A break-in period is a minimum amount of time you must try the mattress before requesting a return. This prevents customers from immediately requesting a return after one or two nights of less-than-ideal sleep on a new mattress. dBreak-in periods are typically between 2 weeks to 1 month, which is how long it generally takes to become accustomed to the feel of a new mattress.
Return Process: The return process typically starts when you initiate a return with a customer service representative. Some brands ask customers to ship the mattress back, while others may coordinate with local charities or recycling plants. Shipping a mattress can be quite difficult, especially once it is unboxed and decompressed to its full size. To make the process easier, mattress companies may schedule an at-home pickup. Most companies require mattresses to be clean and free of defects to qualify for a return.
Refund Type: Depending on the specifics of the policy, you may receive a full refund, or you may be responsible for covering shipping, handling, or restocking fees. This is an especially important consideration if you live in a remote area, where shipping costs tend to be higher. Fees that were originally paid for expedited shipping, shipping to Hawaii or Alaska, or extra services like old mattress removal are usually non-refundable. These additional costs can make a substantial dent in your return amount.
Not all mattress trial periods are equivalent. Furthermore, mattresses that are purchased through third-party retailers like Amazon may come with different return policies. It's crucial to read the fine print before purchasing a new mattress.
What to Look for During Your Trial Period
Understanding the factors that influence mattress performance can help you better analyze your mattress and make full use of your trial period. Important performance metrics to consider include:
Overall Comfort: Take note of any aches and pains, especially when sleeping in your preferred sleep position.
Heat Retention: Some mattresses effectively dissipate body heat to prevent overheating during the night. This can be important for hot sleepers or those who live in warm climates.
Motion Isolation: Motion transfer across the bed's surface may disturb a sleeping partner.
Noise: A noisy mattress may be a dealbreaker for some shoppers.
Edge Support: If you frequently sit or sleep near the perimeter of the bed, look for a mattress with strong edge support.
Ease of Movement: Mattress firmness and bounce can affect how easy it is to switch sleeping positions or get in and out of bed.
Keep in mind that it can take your body around a month to adapt to your new mattress. Even if the manufacturer does not require a minimum break-in period, it's good practice to sleep on the mattress for at least several weeks before initiating a return.
Frequently Asked Questions About Mattress Sleep Trials
To help shoppers feel confident, we'll answer some of the most common questions about mattress trial periods.
How does return shipping work?
Depending on the policy, the mattress retailer may arrange to pick up the mattress, or the customer may be responsible for shipping it back. The manufacturer usually waits to receive the mattress and inspect it before issuing a refund. To spare the expense and effort of return shipping, some companies may request proof of donation to a local charity or disposal at a recycling plant instead.
What happens to the returned mattresses?
Returned mattresses are most commonly donated to a charitable organization or recycled. If you want to know how a specific company handles returned mattresses, you can check their FAQ page or ask a customer service representative for more details.
What is the difference between a trial period and a warranty?
Warranties last longer than sleep trials, but they only cover a limited range of issues. Under the terms of a trial period, you can test out the mattress and return it for a refund even if it has no defects. By contrast, a warranty protects the shopper in the long term against defects in the mattress' materials and workmanship, and the company gets to choose whether to provide a refund, repair, or replacement. Mattress companies closely evaluate warranty claims, and refunds or repairs are often prorated based on the age of the mattress.
Which mattress brand has the longest sleep trial?
Currently, the longest sleep trial in the industry is Idle Sleep's 18-month mattress trial. By comparison, the standard mattress trial is usually between 90 and 120 nights, and some budget retailers may have sleep trials of just 30 nights. It's worth noting that most companies void the sleep trial if a mattress is soiled. A mattress protector can help prevent stains or damage to the mattress to ensure purchasers can take advantage of the full trial.
Is the mattress trial period really a "free trial"?
As the shopper must pay for the mattress up front, a mattress trial period is not a free trial in the true sense of the word. However, mattress sleep trials do lower the risk of buying a mattress sight unseen, as shoppers receive a refund if they don't like the mattress. With the exception of the occasional restocking or return shipping fees, most shoppers can rest easy knowing they have ample time to try out the mattress before making a commitment.
Do mattress stores have a trial period like online mattress retailers?
Because sleep trials are primarily intended to provide peace of mind for online purchases, most brick-and-mortar mattress stores do not offer lengthy mattress trial periods. Brick-and-mortar mattress stores rely on the fact that shoppers can test their mattress models in the store before buying, albeit only for a few minutes. As a result, they tend to have more limited return policies, and they often charge costly restocking fees.
Learn More About Mattress Information
Other Articles of Interest